Tokaj in Hungary is both an UNESCO World Heritage site and the oldest, yet one of the smallest, classified wine regions in Europe, with traditional viticulture dating back to Roman times, nearly 300 years AD. Located where two slow-moving rivers meet in the foothills of the Carpathian mountain range, it is a region that makes a very special style of wine: Tokaji, 'the wine of kings and the king of wines', according to Louis XIV of France, who was clearly a fan. We partnered up with wine producer AM-Tokaj in Hungary to give you the details you need to know about Tokaji wines (Tokaji means 'from Tokaj', so you know).
What is Tokaji and how is it made?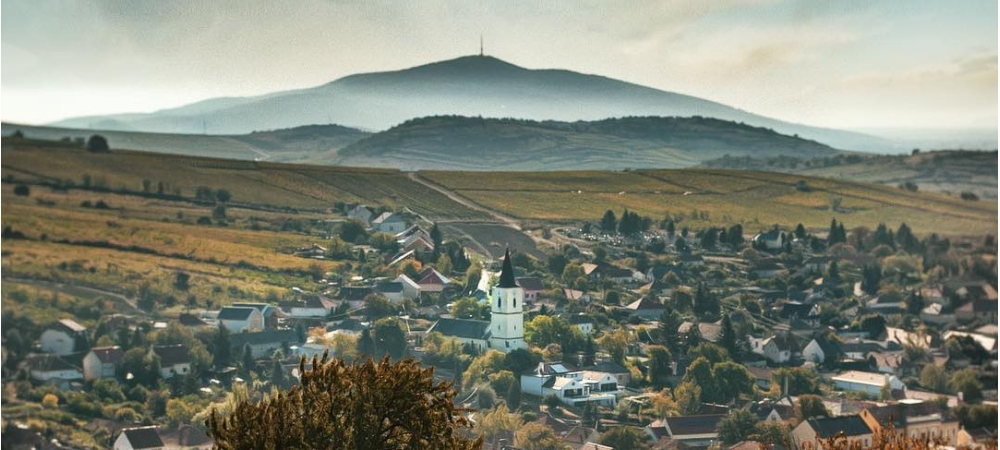 Tokaji is a golden, sweet wine made from grapes that have been left on the vines long after normal harvest time has passed. They shrivel, losing water, thus concentrating the sugars and the flavours. Then, when conditions are right thanks to the misty conditions by the river, a good, or rather a 'noble' type of mold called Botrytis Cinerea shrivels the grapes further and adds a unique, complex flavour profile. It was a technique discovered by mistake in the early 1600s  when grapes were left to hang late.
Tokaji Aszú and the importance of the puttony
The word 'aszú' technically means 'dried' but with Tokaji wines, it now also denotes that the grapes had 'noble rot'. The grapes (Furmint and Hárslevelű), which look almost like raisins by the time they are harvested, have extremely high sugar levels. They are individually hand-picked from bunches and collected in wooden baskets called 'puttony', which hold around 45 pounds of grapes. Once a puttony is filled, the grapes in it are crushed to a paste. We still see mentions of puttonyos on the labels, usually from one to six. The closer to six you go, the sweeter, richer and rarer the wine. Nowadays, there is a more precise method, which involves testing the residual sugar levels in grams per litre, but you will still see puttony referenced, particularly with the finer wines.
What happens next?
As the botrytised grapes are selected by hand, the remaining grapes are harvested separately and made into their own base wine to which the botrytised grape paste will be added according to the style the winemaker wishes to create. After macerating together, the blend is then moved to traditional 'Gönc' oak barrels for fermentation and wood ageing.

What is Tokaji Esszencia?
Tokaji Esszencia is the rarest and most prized style of Tokaji you will find. Imagine the basket of grapes being emptied onto the harvesting table and the sheer weight of the grapes forcing some juice to escape. These first, pure droplets are intensely sweet and so concentrated in flavour, they are described as elixir. This nectar is fermented slowly and aged for many years in small oak barrels for release. Incredibly highly prized and naturally high in price due to its scarcity, it takes many, many grapes to make just one bottle of Esszencia. It is little wonder then that it has been the reserve of monarchs for so many years. Due to their high sugar content and acidity, these wine can last for over a hundred years.
Are there dry 'Tokaji' Wines?
One style of wine that is sweeping the global wine market right now is a Hungarian dry wine made from Furmint – the key grape used to make Tokaji –  and sometimes, Hárslevelű too. These wines are going down so well all over the world because of their unmistakable hint of botrytis on the nose (think honeysuckle and marzipan) and yet they are refreshingly dry.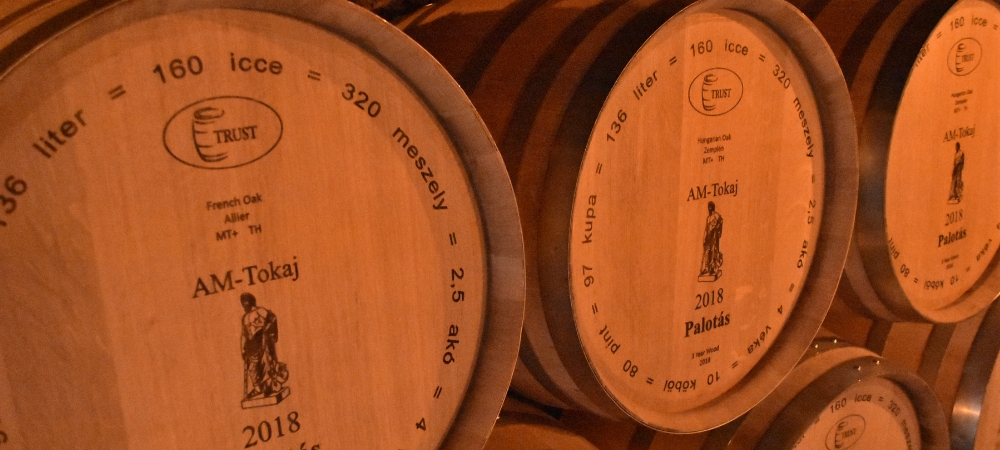 Spotlight on AM-Tokaj
AM-Tokaj is an ultra-premium, family-run Hungarian winery specialising in limited production Tokaj-style blends. Once owned by royalty, the winery is located on the sun-kissed, south-facing 'Teleki' mountain slope in the beating heart of Tokaj and is emerging as one of the most interesting artisan winemakers in the country, not just for its divine aszús, but for its distinctive and unusual dry whites. Their wines can be found in Michelin-star restaurants and luxury hotels, and they are now looking to export into other markets.
The AM-Tokaj range
AMADEUS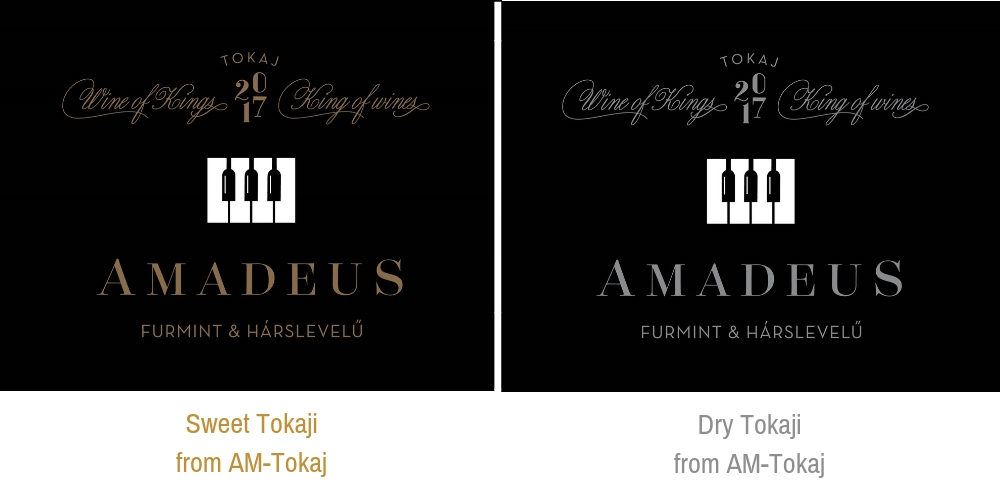 The Sweet Tokaji is lusciously sweet and golden with honeyed almonds and orange blossom notes. A refreshing acidity keen it clean and drinkable! The dry tokaji smells sweeter than the wine tastes on the palate; lots of honeysuckle, botrytis notes on the nose with a surprisngly crisp, light palate. This would make a great match for nuts and cheese.
ABSOLUTIO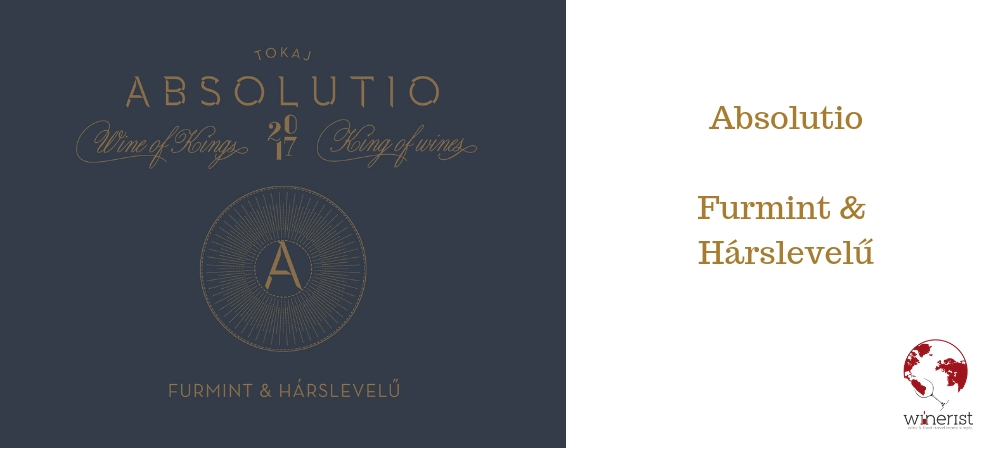 The Absolutio is a delicious, fascinating wine. With a nose that promises luscious, honeyed apricots, the palate is round and rich, but the finish is dry. This would be a winner with hard, nutty cheese or fruit cake and mince pies.
ACCIPITE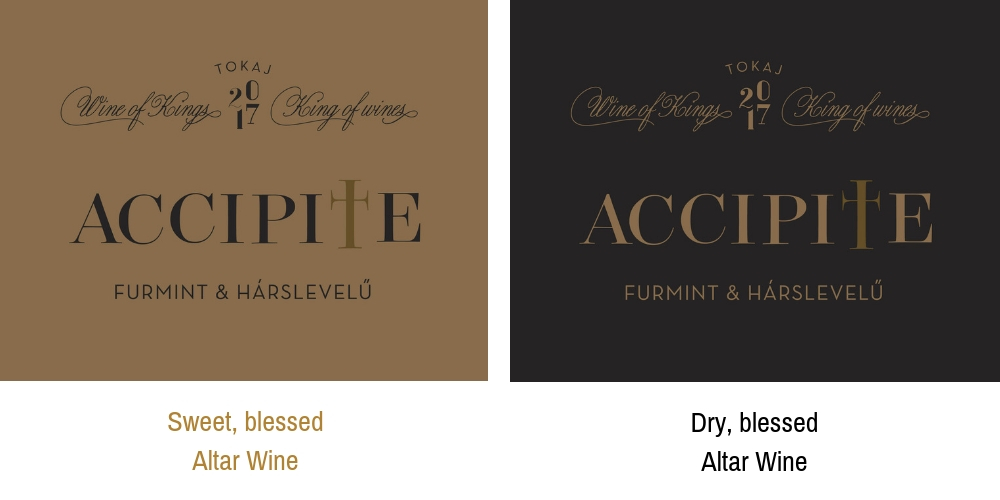 AM-Tokaj are unique in the fact that they are one of the last remaining wineries in the world dedicated to producing authentic sacramental wine, grown in strict accordance with canonical law. The dry wine is remarkably tasty with a nutty profile a little like fino sherry. The sweet version is fresh and floral with citrus peel flavours. If I got this at holy communion, I would be very happy!
If you are interested in importing these wines, please contact Professor Andras Palotas on palotas@asklepios-med.eu. Want to know more about Tokai? Watch our Christmas video here! And if you want to do you own wine tour in Hungary, check out or tours here on winerist.com.