The last few years have seen the Aperol Spritz rise as a serious challenger to Pimm's as the British public's summer drink of choice, but now there's a new Italian upstart hoping to muscle in on the contest.
In fact, Italy is awash with super local aperitvi. You, yes you, are just one good night in a Tuscan osteria from declaring to the gathered crowd that "this bottle of whatever-it-is, is ah-mazing, and why, why can't we get it in London? You know what, we should import it. Yeh. Us. we should import it! James, how much space do you have in your car?"
Anyway, I digress. Italicus is the "we should make it" equivalent from Giuseppe Gallo, Italian bartender and brand ambassador per eccellenza. He stumbled across a recipe for the long forgotten Rosolio di Torino in an old Italian book 'Liquorista Pratico' (yes, that's right 'practical liquorist'). He tried it and…it was horrible.  However, Gallo was raised in Amalfi, just north of the home of the bergamot – a flavour he believed was under represented in the cocktail world. This mixological two plus two gave him a five, and after fifteen months of experimenting, Gallo had created Italicus.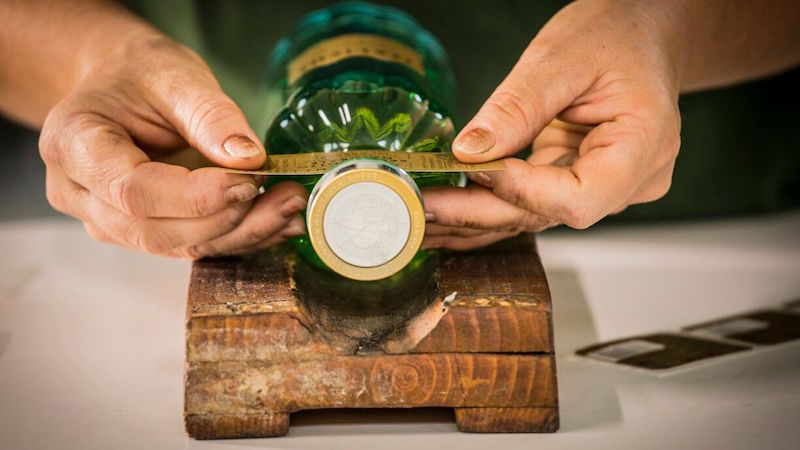 His hard work was rewarded in 2017 when Italicus scooped some big award wins, including Best New Spirit / Cocktail Ingredient at Tales of the Cocktail 2017. As a result, it is now the darling of the international bar scene and its beautiful Art Deco style bottle deserves a place in your home bar. There is no way that the striking blue-green bottle with a cap reminiscent of the marble stratified West façade of Il Duomo di Siena will escape the attention of every guest. "What is that, and where did you get it?" they will ask. So, you better be prepared.
Italicus Rosolio di Bergamotto is, as the name would suggest, a rosolio flavoured with bergamot, you may reply. And, of course, a rosolio is a light, sweet, Italian aperitif flavoured with citrus, rose and aromatic herbs. Italicus builds on this basic formula, and Giuseppe Gallo has crafted a spirit based on Calabrian bergamot oranges, chamomile, Sicilian citron, lavender, yellow rose petals and gentian root. It has a mellow, bitter floral nose, reminiscent of a mug of Lady Grey tea left in damp woodland. It opens on the palate with ripe citrus and sherbet, and fades into a bitter gentian middle, finishing on a syrupy-sweet note. It's particularly pleasant served neat over ice or in one of the following, can I mix one for you?
Recommended Serves:
Spritzicus: Combine equal parts Italicus and chilled Prosecco in a Champagne flute. Garnish with three green olives.
Negroni Bianco: Build equal parts dry gin, Italicus and dry vermouth in a chilled rocks glass over ice. Stir once and enjoy.
Venosa Fizz: Build 25ml gin, 25ml fresh lemon juice, 25ml Italicus and 50ml kumquat (or orange) syrup over ice in a chilled highball glass. Top with tonic water and garnish with a kumquat.
Beyond the obvious aperitivo or gin serves, Italicus also plays well with smoky flavours, such as mezcal or peated scotch:
Margariticus: Shake 50ml mezcal, 25ml fresh lime juice, 25ml Italicus and 10ml of agave syrup with ice. Strain into a chilled, salt-rimmed coupe glass and garnish with a lime wheel. 
You can also emphasise the lavender note to the liqueur in a peaty whisky sour finished with dried lavender flowers:
Sour: Shake 50ml Ardbeg (or other Islay whisky), 25ml fresh lemon juice, 25ml Italicus, one egg white and three dashes of orange bitters with ice.  Strain back into your shaker and dry shake (without ice). Strain into a rocks glass over fresh ice and garnish with dried lavender flowers.
Du Cropio Winery
From €15 / person
Sky Garden Pop-Up
Alternatively, if you don't want to go the bother of mixing these drinks yourself, simply retire to the Fenchurch Terrace at Sky Garden where you will find a summer-long pop-up bar serving drinks inspired by the botanicals of Italicus.
The menu includes several of the Italicus signature serves as well as the Hampstead Heath, a floral sour designed by head bartender Gaspare Di Carlo which starts with a sweet sherbet note from Italicus and bergamot juice and fades gently into the slight sharpness of a de-carbonated IPA foam.