This week, our chief Winerist, Diana Isac, is in Bordeaux for the 'En Primeurs'. This is an exciting and social part of the wine calendar, when you spend your mornings spitting out very expensive wine that's way too young to drink. It's all for a good reason, though. Here's what En Primeur means…
What is En Primeur?
'En Primeur' essentially means 'wine futures', where you are can buy wines while they are still in barrel, before they are put into bottles and released onto the market. En Primeur wines are sold exclusive of Duty and VAT but inclusive of insurance and transport and are shipped to the destination country two or three years after bottling. There are benefits to buying wines En Primeur both for the producers and for consumers. For producers, pre-selling wine is fantastic for cash flow and for consumers, the idea is that the En Primeur prices are considerably lower than the release prices, so all in all, this should be a win-win situation for everyone.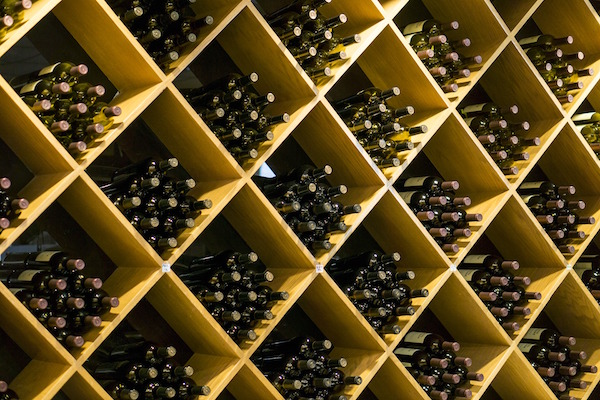 Which wines are sold En Primeur?
Traditionally, the only wine regions to engage in this practice have been Bordeaux, Burgundy, the Rhone Valley and Port. Today however, we are starting to see singular producers of fine wine elsewhere around the world starting to offer the same. California is one place where this happens. Australia is another.
What happens during En Primeur week?
In the spring immediately after the harvest (around September time) when the wine is only a few months old, wine merchants, wine journalists and some lucky consumers are invited to the region over the course of a week to taste the young wines. For blended wines such as Bordeaux (which uses several grape varieties), the winemaker will put together samples of the final blend to give an idea of what the wine will taste like. Wines are given a score at this point which helps the price to be set. You really need to know what you're tasting to be able to do this, working through the tooth-staining tannin and the acidity to see which wines will be the most harmonious and high quality once they are mature enough to drink.
How does En Primeur work?
Wines are bought exclusive of Duty and VAT by the case only and the client will then have to wait two or three years before they are shipped over to the destination country. The wines will then be kept in a bonded warehouse until the customer wants to release them. At this point only, Duty and VAT will need to be paid – just on the wines coming out of the warehouse. If wines are being bought for investment, they often change hands several times without ever leaving the warehouse!
Is it always worth buying wine En Primeur?
Wine experts tend to believe that the best wines to buy En Primeur are those with very limited quantities that will no longer be available once the release date comes around. While the opening En Primeur prices are supposed to be considerably cheaper than the release prices, there have been some famous vintages where this was the other way round! The market has been pretty volatile over the last decade, but in very recent years, is starting to return to normal. Always buy through a reputable merchant, such as Corney & Barrow.
Buying wine En Primeur has always had an element of risk associated with it but on balance, is a sensible option for serious wine investors. Anyone wanting to start looking at the market for fine wine especially in the UK should check out Live-Ex (the London International Vintners Exchange), which is an trading, information and settlement platform for both merchants and investors.  For those who perhaps don't have the spare cash for cases and cases of fine wine however, Marks and Spencer in the UK have started buying a few cases of top Bordeaux names En Primeur and selling them by the bottle three years later when they are just about ready to drink. It's an ideal starting point for those wanting to understand the process in a more accessible way.
There's nothing like tasting Bordeaux that's actually ready to drink in Bordeaux itself! If you fancy heading over there, check out our 2 hour wine tasting masterclass, skip the line at the brand new Cité du Vin visitor centre or treat yourself to a luxurious stay at Le Boutique Hotel Bordeaux. See winerist.com for more options in Bordeaux.