To some, Cassis sounds like a bad case of the sneezes! What is it, where did it originate from, and why is it chic once again? Cassis is a word many have heard and probably drunk without even realising… It is the French word for blackcurrant, and it is commonly known as the 'blackcurrant from Burgundy'. In days of old, the shrubs and fruits were used for "medicinal purposes" and in recent times, they have been showcased for the high vitamin C, Calcium and iron content.
This yummy berry is used around the globe in jams, desserts and pies, with British kids loving the famous fruit cordial, Ribena, while their parents add it to all sorts of alcoholic concoctions. If the British student life of the 80s and 90s is familiar, adding it to Guinness or cider may stir memories, especially for the famous Snakebite and Black (equal part cider, lager and a dash of Cassis). Nowadays, with some top notch Cassis infusions on the market, the way blackcurrant is used in drinks has transformed the 'dash of something extra' into a star component of many of today's cocktails.
France's history with blackcurrant in drinks dates back centuries, but most notably to the 19th Century, when it was enjoyed as an aperitif. A 'Kir': the famous blend of white wine and Cassis, was created by the deputy mayor of Dijon, Canon Félix Kir, to promote the underdog of the vintages, which nobody at the time was particularly interested in drinking. Crème de Cassis was born and became a big hit due to its syrupy yet tangy taste.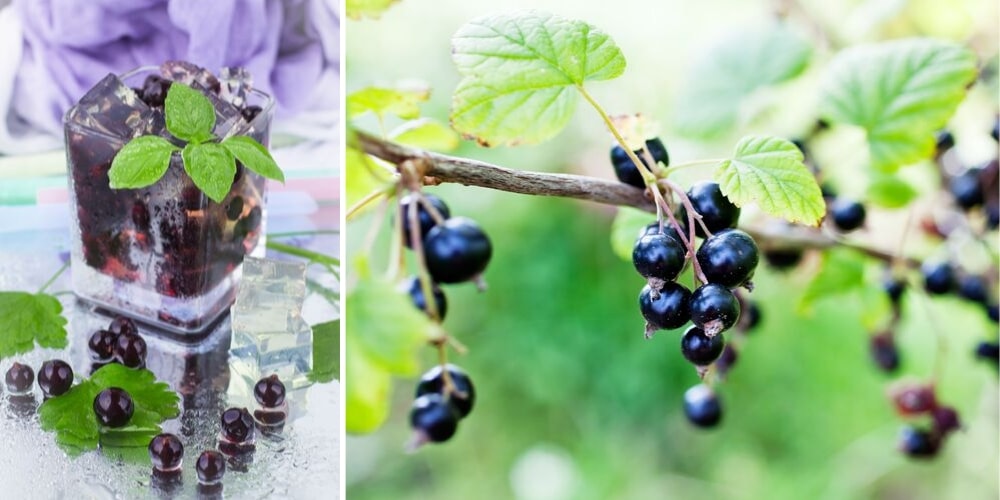 Join a cocktail-making class near to home or abroad. Get in touch with the team at Winerist and we'll organise the perfect Cassis and cocktails experience for you
Enquire with our Tailor-made Team
The production of Crème de Cassis is a fairly simple procedure. The blackberries are picked in the height of the summer, then macerated in high percentage alcohol. It is ideally ready in the winter months, when it is pressed and decanted, and the resulting juice is mixed with sugar before bottling. It is rich in aroma and color, while the consistency is decadently thick, with a hint of sweet and a thump of tart. Crème de Cassis can be mixed into many drinks, most famously white wine (Kir) and recent years with Champagne, known as Kir Royale. If bubbly is not preferred, there is also a Cider Royale or even a Kir-Beer. If Gin is desired, try a Gin Cassis cocktail, with apple juice and fresh ginger.  All options are fantastic and this drink is perfectly thirst quenching for the Summer months ahead.
Sensational British Cassis producer, White Heron, have modernized their brand with a new look and taste. They have transformed Cassis using the interesting technique of fermenting the blackcurrants naturally with Champagne yeast, then fortifying it with a little vodka and sugar, to bring out the flavour of the fruit. Snuggled in the hills of Herefordshire, White Heron's Whittern Farm is steeped in history, but their forward thinking approach has made the British blackcurrant exciting once again. This particular Cassis is seen as the next step in production, combining the skills of traditional winemakers and the history of growing the perfect blackcurrant. White Heron have won awards for their unique palate, and many say this Cassis has a British aristocracy about it; rich and ever so quirky.
The Crumble: Pudding in a cocktail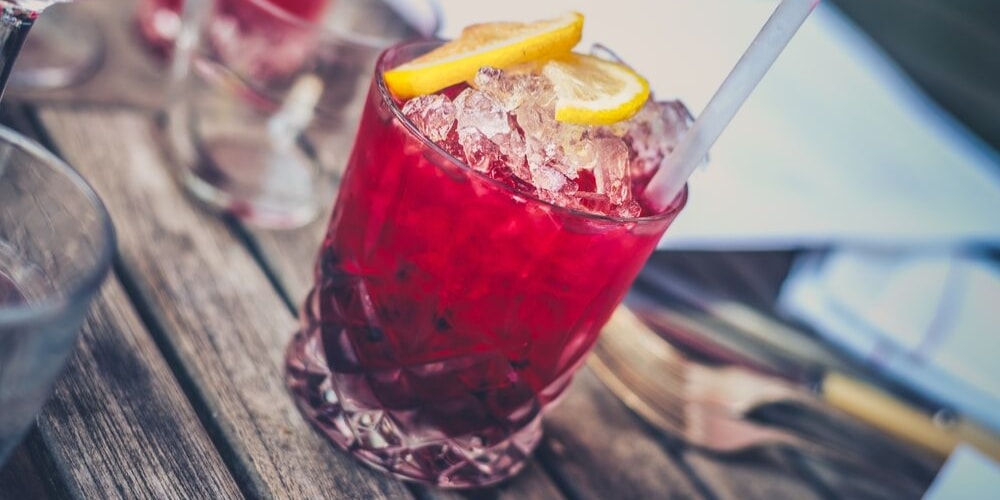 100 ml Gin
50 ml British Cassis
200 ml Cloudy Apple Juice
Sliced, Fresh Ginger
Shake, cassis, apple juice, a slice of fresh ginger and crushed ice.  Strain and pour into a tall glass. Garnish with a slice of ginger.
Classic Kir Royale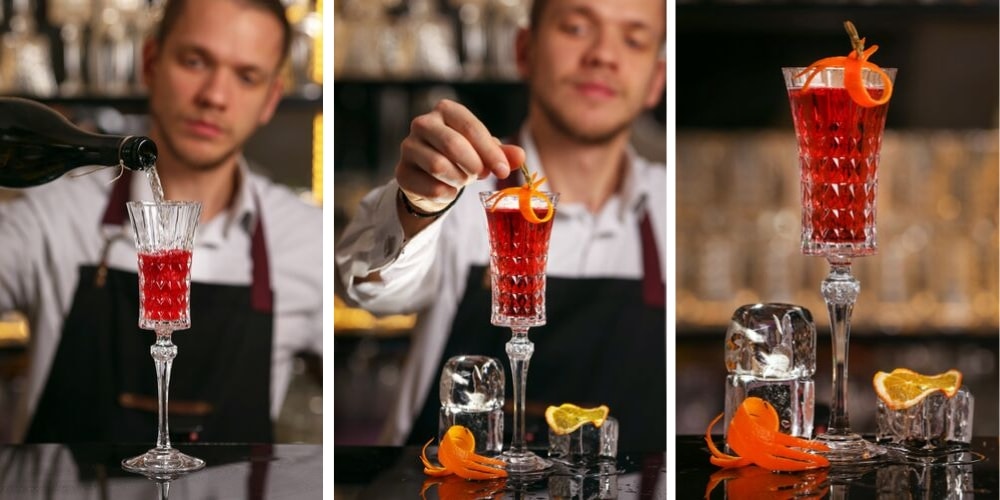 Pour ½ tsp of Crème de Cassis into a Champagne flute
Top with Champagne of Prosecco
Kentucky Royale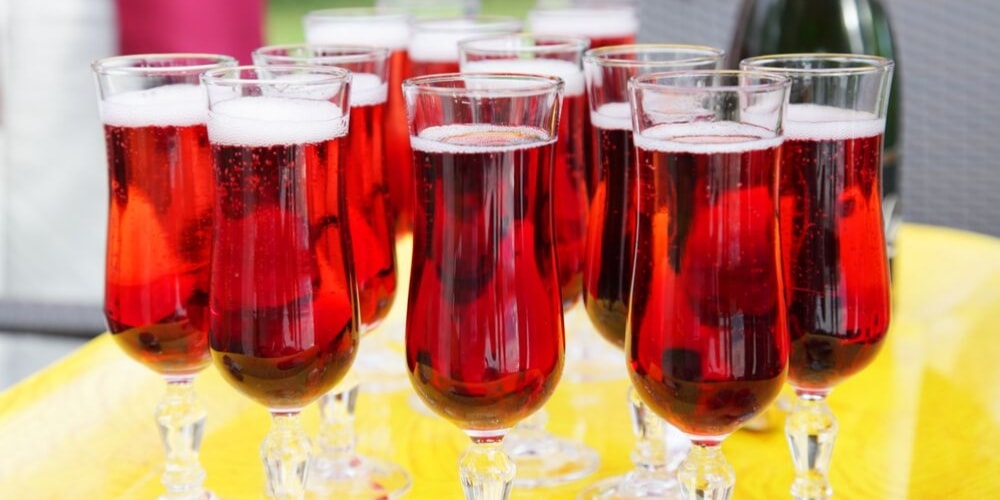 50ml Crème de cassis
100ml Bourbon
Squeeze Fresh Lemon juice
Champagne
Empty Cassis, Bourbon, and lemon juice ingredients into a shaker and shake vigorously.   Pour contents into a tall glass, top with Champagne or Prosecco.
Rumassis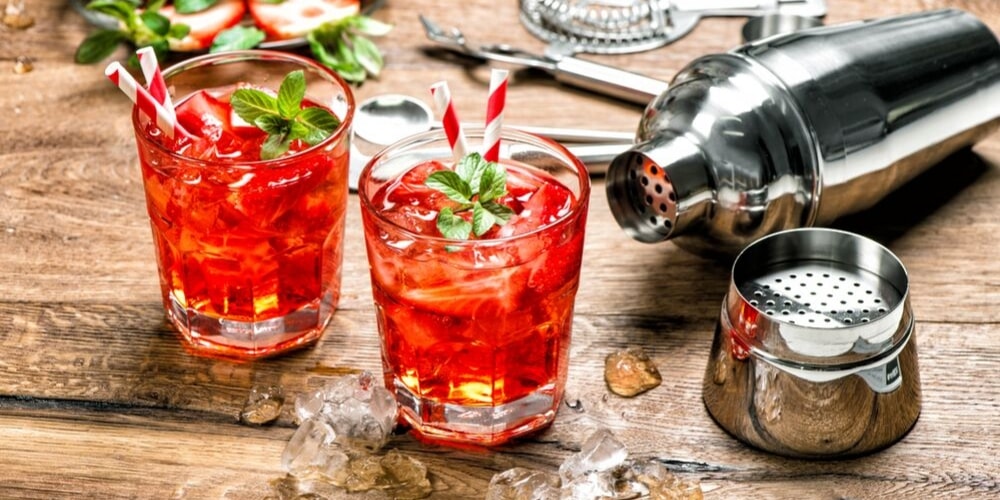 50ml Crème de cassis
100 ml White rum
50 ml Pear Schnapps
Sprite
Place Cassis, rum and Schnapps into a shaker with crushed ice.  Shake, strain, and pour into a tall glass. Top with Sprite and garnish with berries.
---
Keen for more cocktails? Try these Summer whiskey cocktails or have fun with a boozy ice lolly or two! You can't go wrong in the heat.