What comes to mind when you hear the word 'Applejack'? Maybe the once popular cereal by Kelloggs or a certain character on a children's show, but the original applejack is more catered towards adults.
At one time, America's original and most popular spirit in the colonial era, it is a strong alcoholic drink made from—what else—apples. Colonists used a freeze distilling method, where they essentially left barrels of hard cider and apple wine outside in winter and removed the ice that formed to increase the alcohol content, as the frozen water had a lower concentration of alcohol than the ethanol, which remained as a liquid due to its lower freezing point. Today, distilleries use more traditional (and safer) distilling methods. Either way, what results is a strong liquor similar to a whiskey that makes for a delicious fall addition to Happy Hour.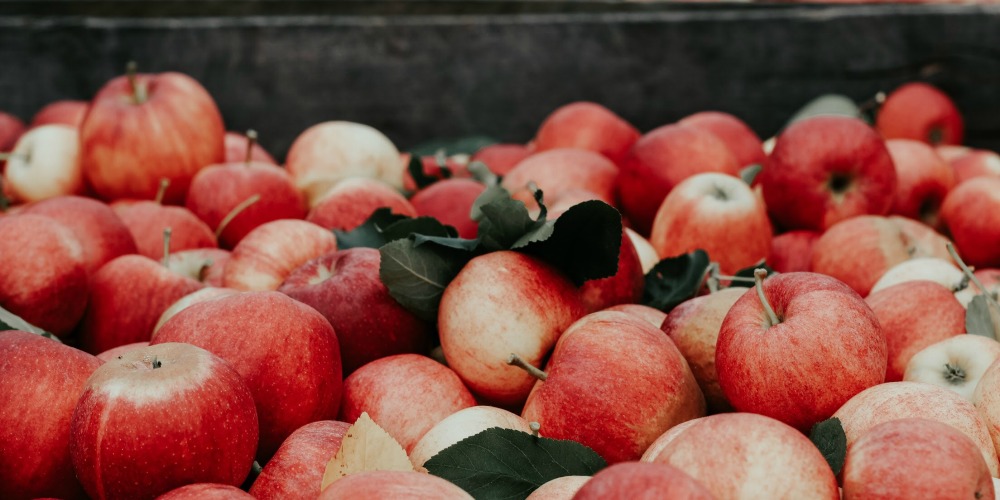 Nowadays, most applejack is actually "apple brandy," as applejack is formally considered a blended apple brandy with a blend of at least 20 percent apple distillate with neutral grain spirit, aged four years in used bourbon barrels. It has a mellower apple flavor than its brandy cousin, and it's known best as the base of the Jack Rose cocktail, a lovely mix of applejack, grenadine and lime juice.
While the jury's out on what constitutes a true "applejack" (though our first choice will insist they make the only one), get into the American spirit with two of America's original spirit.
Laird's Applejack
The Laird family has produced apple liquor, specifically applejack, in New Jersey since 1698. Their concept of Applejack has evolved over the years, resulting in their blended applejack, a rich blend of 35 percent apple brandy and 65 percent neutral grain spirit. But don't worry, their original recipe is still on the table—Laird's Straight Applejack 86 is a 100 percent apply brandy that calls back to their historic 86 proof label, a favorite of Founding Fathers and modern applejack connoisseurs alike.
Price: $25
Black Dirt Distillery's Bonded Apple Jack
Made from Jonagold apples, Black Dirt Distillery's take on the applejack is a 100 percent apple brandy that honors the tradition of the black dirt region of New York. The area that was once home to dozens of applejack distilleries pre-Prohibition has made a revival with the Bonded Apple Jack, known for its deep baked apple, caramel-like flavor. Bottled at 100 proof in a charred new oak barrel, the applejack is aged for a minimum of five years to hit that colorful flavor profile.
Price: $40
Food And Wine Lover's Culinary Walking Tour…
From $85 / person
tour
Sonoma
United States
Napa and Sonoma Wine Tasting Tour
Find out more