Novices and experts alike associate champagne with celebration and luxury. But how can you decide which one you will enjoy most? Here's a quick guide to how champagne is made and what the difference is between the key styles…
What goes into champagne?
Whilst it is rarely detailed on a label, champagne will always be made from one or, more commonly, a combination of three grape varieties: Chardonnay, Pinot Noir and Pinot Meunier. Each of these grapes has its own distinctive character which can be expressed either on its own in a single varietal champagne or balanced in a blend. Chardonnay, the only white grape of the three, is associated with finesse and citrus fruit flavours whilst Pinot Noir adds body and red berry character and Pinot Meunier is more floral and fruity.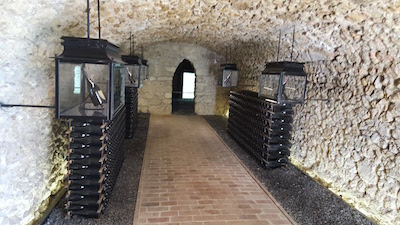 Time to un-riddle the jargon…
Once familiar with the three permitted champagne grape varieties and their associated flavours, understanding labels becomes a lot simpler. A 'blanc de blancs' champagne refers to a 'white wine from white grapes'. With only one of the three permitted varieties grown in Champagne being a white grape, this label means the champagne is 100% Chardonnay, so we can expect a zesty, fresh and creamy nectar. A 'blanc de noirs' refers to a 'white wine from black grapes', so we would expect a more robust, floral and berry-flavoured fizz. A rosé will always contain black grapes. The black skins give the champagne its pink tinge and, together with the black grape juice, produce a more fruity and berry orientated flavour.
The sweetness levels of champagne
The label also hints at the sweetness of your champagne:
'Brut Nature' or 'Zero Dosage' on a label indicates that no sugar has been added in the final stage of blending, resulting in a very dry drink – a perfect pairing for sushi!
'Brut' is the classic, most common style of champagne: dry and crisp typically with a more caramelised tinge that Brut Nature – a must-try with fish and chips.
'Demi-Sec' misleadingly meaning 'half-dry', is the sweetest of the three and could contain up to more than 4 times the sugar content of a 'Brut' – pairs beautifully with foie gras or puddings such as lemon posset.
Was Does Vintage or Non-Vintage Mean?
Let's talk lees. Before deciding which to try, we need to understand the fundamental principles behind vintage and non-vintage (NV) champagne. Where no date appears on the label we have a NV 'house' champagne. It contains a blend of reserve wines from different grape varieties and various vintages with the aim of creating a consistent, signature style of the producer. When a date is printed on a champagne label, the producer is seeking to bottle the story of that specific year's harvest.
Vintage champagnes commonly command a higher price than NV champagnes; not every year offers a harvest of high enough quality grapes to stand on their own and the law dictates that the minimum maturation time for a vintage champagne is much longer.  Whilst grapes bring citrus, red fruit and floral flavour to champagne, the rich brioche and toasty notes are largely down to lees (dead yeast cells). A NV champagne, by law, spends a minimum of 15 months ageing in a bottle, 12 of which on lees. A vintage champagne spends at least 3 years ageing on lees, over which time the yeast cells break down into the wine imparting luscious biscuity richness into the wine. These maturation times are minimums and, in reality, a NV champagne is often aged 2-3 years before release, while a vintage can wait 4-10 years before making any money for the producer.
Champagne Brands vs Champagne Growers
In addition to big brand champagne houses, which typically own vineyard plots scattered around the 34,000 hectare Champagne region of France in order to give them the best chance of producing a consistent consumer-friendly non vintage tipple year on year, there are a vast amount of 'grower' champagnes, which currently account for an astounding 88% of all champagne production.
A grower champagne is more comparable to vintage champagne in its goal although, where a vintage champagne seeks to tell the story of a given year, a grower champagne tells the story of a given location or 'terroir'. The result? A more unpredictable champagne that can easily suffer from a poor vintage and result in a lesser quality champagne or one that can thrive in favourable weather and develop into a beautifully crafted, expressive and fantastic value bottle of bubbles.
Try a pricey vintage from a big name for now, but next time, maybe it's worth taking a punt on an artisanal grower champagne – you will soon find your favourite and, who knows, you may discover the next big name.
Has this made you thirsty for champagne? Why not head over to France and try a full-day private discovery tour in Champagne? Or if you haven't the time to pop over the channel, here are 6 of the best spots in London to drink champagne. Chin Chin!