Following Joe Fattorini and Jaega Wise's jaunt to Bavaria in last week's episode of The Wine Show, we thought it might be a good time to start thinking about trying beer again. Our new resident beer expert Anthony Gladman starts us off with a wine lover's guide to key styles of beer…
The last decade has seen explosive growth in the number of breweries and the amount of good beer available. There's never been a better time to give beer a try, so how will you find one you like? Wine is generally more acidic than most beers. To many wine lover's palates, then, beers can taste too bitter. Light beers may seem too thin and overly carbonated, while dark beers may seem too heavy with bitter roasted notes. What you need is a way of following the flavours you like in wine into beer. If you know where to look you can find sophisticated, flavour-driven beer that is every bit as complex and rewarding as wine.
Craft Beer and Food Tasting Tour in…
From €65 / person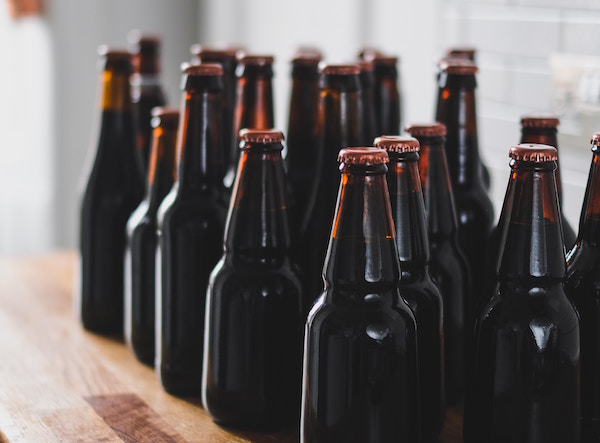 Dry White Wines
Let's start with Pinot Grigio, well made examples of which offer uncomplicated, easy-drinking refreshment. Look to a Munich helles lager such as Tegernsee Hell to offer the same. Its pale cracker-like malt is balanced by a hint of floral hops and very little bitterness.
Perhaps you prefer a Sauvignon Blanc, with its grassy character and dry, crisp finish. If so, try an authentic Czech or German Pilsner. Czech pilsners such as Pilsner Urquell are crisp and refreshing with slightly more pronounced hops. German pilsners such as Jever Pilsener are lighter, crisper and drier.
If Muscadet is your thing, especially those produced sur lie, then look to a Gose. This traditional German beer is made with wheat, giving it a gentle citrus tartness and a silky body. The addition of salt and coriander imparts a refreshing almost marine character. Ritterguts Gose is a good example.
Fuller, Fruitier White Wines
Are fruity, riper white wines like Riesling or Gewürztraminer more to your taste? Sweetness and body in beer are down to the malt, so to match upping the fruit and apparent 'sweetness' in wine, look for a beer with a bigger malt character like a Vienna lager. A classic example of a Vienna Lager would be Negra Modelo. This will confound drinkers who equate darkness with a roasted or bitter taste. Instead, you'll find sweet aromas with hints of apple, and gentle lingering hops rather than a bitter finish. Serve very cold.
Swan Valley Food, Wine and Beer Afternoon…
From A$49 / person
tour
Sonoma
USA
Sonoma Beer, Wine, Bubbly and Spirits Tasting…
Find out more
Sparkling Wines
When it comes to sparkling wines, beer can offer some very close matches. Try a Berliner Kindl Weisse for instance, the beer Napoleon called the Champagne of the north. It's another tart wheat beer, with a heftier acidity than a gose, and high levels of carbonation.
If that's too sour for you, try a Saison instead. These dry, bright, effervescent beers will often have floral, citrus and fruity profiles undercut by a pepper note or a hay and horsey funk. Try Saison à la Provision from Burning Sky brewery in Sussex. Like Champagne, these beers are bottle conditioned giving them a lively feeling on the palate.
Red Wines
My hands-down best recommendation for beer that red wine lovers will enjoy is a Rodenbach Grand Cru. It's got the lot: oak and leather, acidity, plum, redcurrant, and dark red fruits. This supreme example of a medium-bodied Flanders red ale is a barrel-aged blend of old and new ales that will have Cabernet Franc fans coming back for more.
Staying in Belgium for a moment, if you're fond of Pinot Noir then look for a Belgian Dubbel such as the trappist Westmalle Dubbel. This fruity, yeast-driven beer offers a beguiling complexity while retaining an easy-going character. The hops are restrained, giving just enough bitterness to keep everything in balance.
Stepping up the oomph factor from Pinot Noir to Malbec, we go from Dubbel to a Quadrupel. Expect spices, rich dark fruits, burnt sugars, expressive banana and clove yeasts, and a fuller body to back it all up. But again the bitterness is low. Trappistes Rochefort 8 is an excellent example, or try the 10 version for even more kapow.
How about Sangiovese for the Chianti lovers out there? Well, I would suggest a Porter; one from the lighter end of this style's spectrum in particular. This will be a tawny or garnet, burnished nut brown brew with an off white head. These beers have a much lighter body than their big brother stouts, and less bitterness too. Look for aromas and flavours of rich dried fruit and spices, chocolate and coffee, and sometimes, liquorice and smoke. Anchor Porter should do the trick.