For much of its history, California has been the focal point of counter cultural movements in the wine trade. Where old world producers were restricted by appellation controls and a responsibility to maintain familial heritage, winemakers on the other side of the Atlantic were only restrained by their own convictions of what would sell. If the late, great Alan Rickman's portrayal of Steven Spurrier in the film 'Bottleshock' is to believed, California's wine scene in the 70s had an energy akin to the current craft beer movement and an early Guns 'n' Roses show at the Roxy Club. Hardly surprising given that just 40 years previously making wine was a revolutionary undertaking, in direct conflict of the Volstead Act.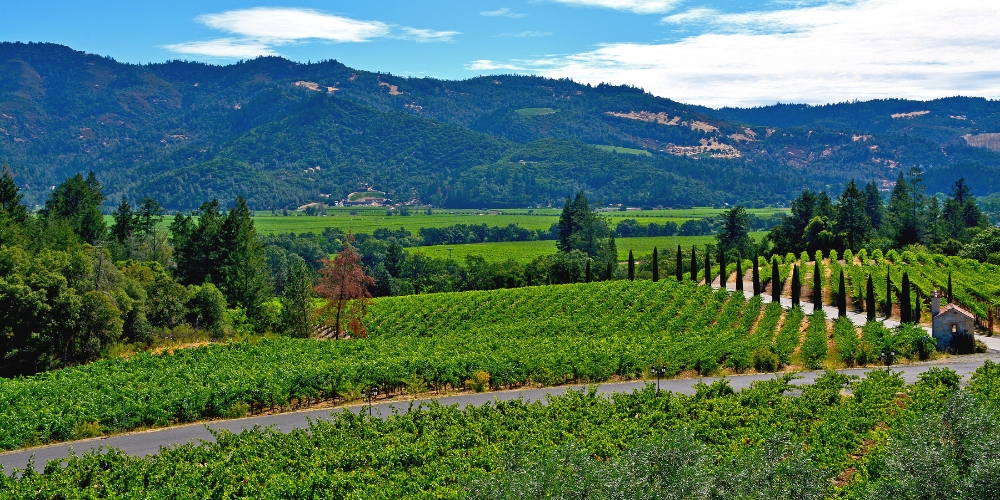 Today, the Napa Valley wine region is the 2nd most popular tourist attraction in California (after Disneyland) but with widespread popularity and resounding acclaim it's inevitable that some California producers have lost the edge that once defined the region. It draws the question 'are there still wine revolutionaries left in the Golden State?'
This is a question that is easily answered when stepping into the Orin Swift Cellars in downtown St Helena. A minimalist tasting room, the walls are almost bare, with old stone, wood walls, and iron (from an old battleship). A sleek bar, showcasing the Orin Swift range which have some of the most striking labels on the market, even for the new world, with the only real decoration; prints of the iconic labels and skateboard decks wrapped with the same imagery, give this space the feel of a cool New York art gallery opposed to a Napa tasting room.
The Start of a Legacy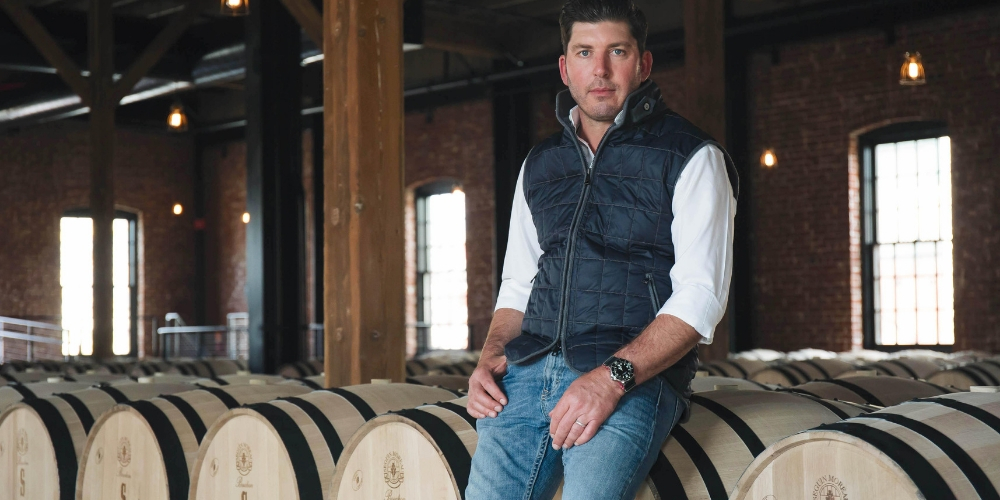 Photo credit: forbes.com
The history of Orin Swift Cellars dates back to 1995 when David Swift Phinney, dreaming of becoming a lawyer, had his head turned when on a lark, he took a friend up on an offer to spend a semester in Florence "studying abroad." During that time, he was introduced to wine, how it was made, and turned into a fully-fledged oenophile. A few years later, David took his first plunge into the wine industry with a job at Robert Mondavi Winery as a temporary harvest worker. He decided that if he was going to work this hard, it should probably be for himself. So, in 1998 he founded Orin Swift Cellars, Orin being his father's middle name and Swift being his mother's maiden name.
Phinney made his first solo wines at a custom-crush facility in Napa with a couple of thousand dollars' worth of fruit he bought from associates he'd made in his short time in the industry and a will to make wines that could compete with the bottles from Italy that first put him on this path.

Dave Phinney says of those early days, "our first vintage was less than spectacular. It was a tough harvest, and I bought fruit from the wrong part of a great vineyard. I learned first-hand that experience is what you get when you don't get what you want."
Since then, Phinney has slowly grown a cult following for the Orin Swift Portfolio, something he puts down to the simple philosophy "find the best fruit from the best vineyards and don't screw it up." What started as a tiny production project has now grown into a highly coveted portfolio of wines, that have global distribution, with Phinney establishing himself as one of the most influential and innovative winemakers in California. Not content just to oversee the winemaking of these highly-regarded Californian wines, Phinney is also the creative brain behind the names, concepts and labels for Orin Swift's wines. Quite an accolade given the labels are as bold and dynamic as the wines themselves.
"They all start and end with me whether I like it or not," Dave says of the designs. "I grew up in LA in the 1980s very much in the punk, skateboarding, surfing scene so there's definitely a street art aspect to it."
Street Art and Fine Wine is a Natural Pairing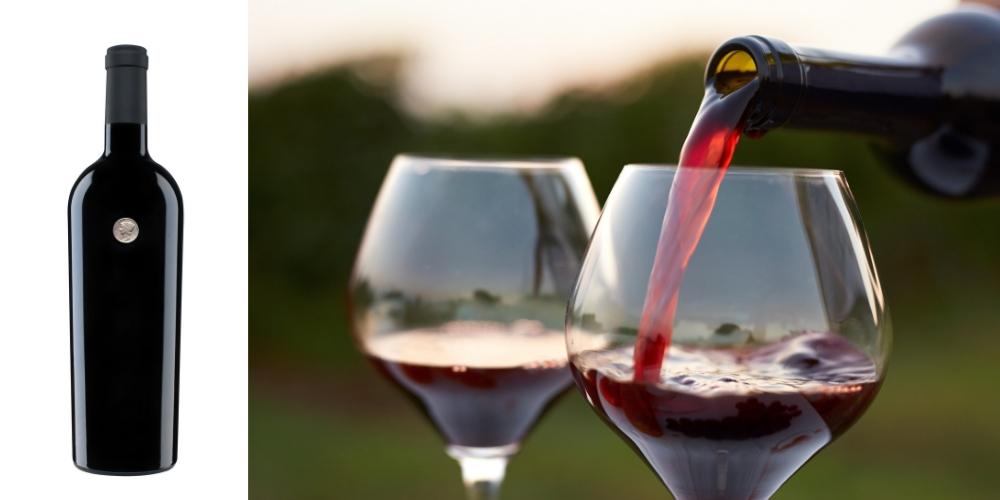 Orin Swift's most famous wine features, perhaps, its most unique label concept. Mercury Head, a Cabernet Sauvignon sourced from some of the finest vineyards in Napa, carries a single anachronistic dime fastened to the front of the bottle. The coin is technically called a Liberty Dime but among collectors it goes by the moniker Mercury Head, that gives this wine its name. Minted from 1916 to 1945, Orin Swift constantly scours for sources of these dimes from brokers and coin dealers, while fans of Mercury Head have also taken to prising the coins of the bottle and mailing it back to the Orin Swift offices, surely evidence that this is more of a wine community than a wine brand.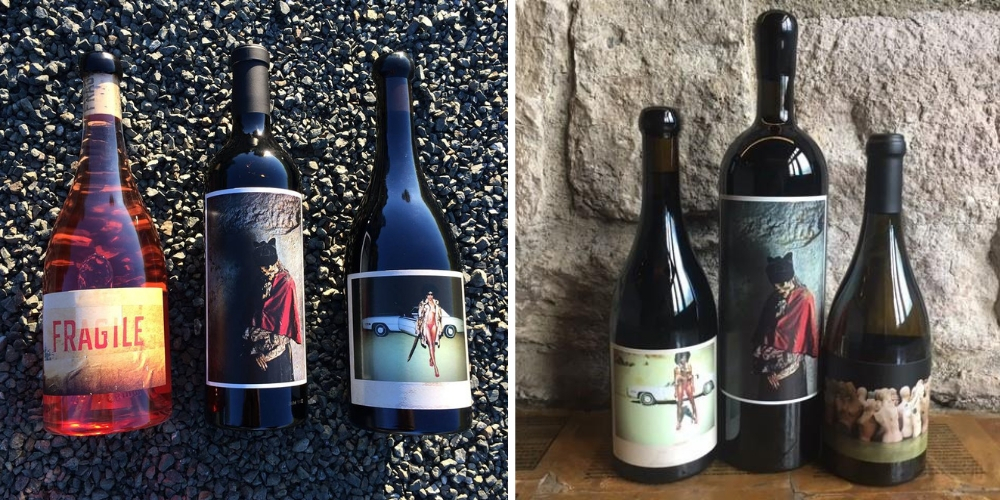 Photo credit: Orin Swift Cellars Facebook page
The wine itself, the current vintage of which is the 2016, is a heady and uncompromisingly pronounced Cabernet Sauvignon, ripe with rich aromatics of cassis, blueberry and black cherry, complemented with hints of lavender, chaparral and sandalwood. These notes follow onto a full yet nuanced palate that harmonise with French oak characters of dark toffee and espresso bean. At 15.7% abv and a ripeness level that most Old World producers would swap the family château for, it's clear Phinney makes wine in the same way his Napa forebears did – restricted by nothing but what he himself would want to drink. With a barrel fermented Sauvignon Blanc, a 100% Petite Syrah adorned with a polaroid of a woman clutching a machete and a 15.2% Abv Pinot Noir adorned with masking tape for a label, there's no wine in the portfolio that you could point to and say 'they've played it safe here.'
The Finest Blending Partners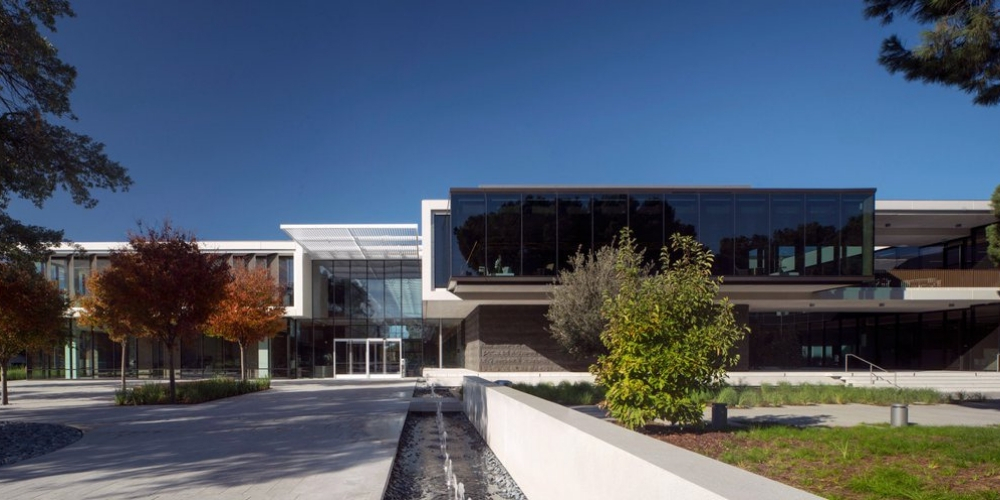 Photo credit: Life at Gallo Twitter page
In 2016, Orin Swift was bought by E&J Gallo Winery in a move Phinney explains came at exactly the right time, with exactly the right company. Having worked with E & J Gallo Winery since 2005, Phinney emphasised that this was far more of a collaboration than a take-over, with Gallo gaining an incredibly well-regarded brand to head their super-premium portfolio, while Orin Swift got access to some of the best fruit in California and a global distribution network. Phinney himself seems buoyant that his focus is now on winemaking and product development opposed to the nitty-gritty of running a business.
This partnership is already bearing fruit, as it were. With Orin Swift once again bottling a Zinfandel, made from fruit sourced from the coveted Gallo owned Monto Rosso vineyard. When it comes to winemaking, Dave says there are no silver bullets – winemakers are only as good as their fruit source and access to Gallo vineyards has given them a supply of quality grapes that previously he could have only dreamt of.
If Orin Swift wasn't keeping him busy enough, Dave Phinney is also involved in a number of other ventures around California, co-owning the Crane Assembly, a wine brand centred around an 8-acre plot that is the 2nd oldest commercially producing vineyard in Napa (dating back to the 1880s). Ensuring he's involved in almost every corner of Californian beverage production Dave and a group friends discussed a way to utilise the used barrels of Orin Swift. They began The Splinter Group Spirits Company initially releasing the Straight Edge Bourbon which used Mercury Head barrels to age the base spirit. A second product followed, the Slaughter House Whiskey aged in used Papillon barrels.
California is a must visit for all discerning wine lovers, a region that has shaped modern wine tourism, offering exceptional views, fine dining, outstanding wine and if you visit Orin Swift Cellars, an enduring revolutionary spirit.
Did you enjoy this article? Want to know more about California and the wine regions there, then read here why is Santa Barbara a wine destination you can not miss, and check out the best hotels in the region for wine and food. And if you like Californian wine, you'll be pleased to read about the new Louis M Martini winery!