Once upon a time… the Marsala wine. To be honest, it still keeps on being produced, sold and drunk, but its current reputation is not as shiny as it was in the past. There was a time when Marsala – the Sicilian town – was well renowned all over the world for its wine. Its fortune began when, according to legend, an English merchant, John Woodhouse, accidentally ended up in Marsala in 1770 where he fell in love with the local "tanned wine" produced by the farmers, called Perpetuum, (from the Latin, 'perpetual'). Learn the history before your visit to one or more of the 6 best wineries in Sicily for true Marsala wine.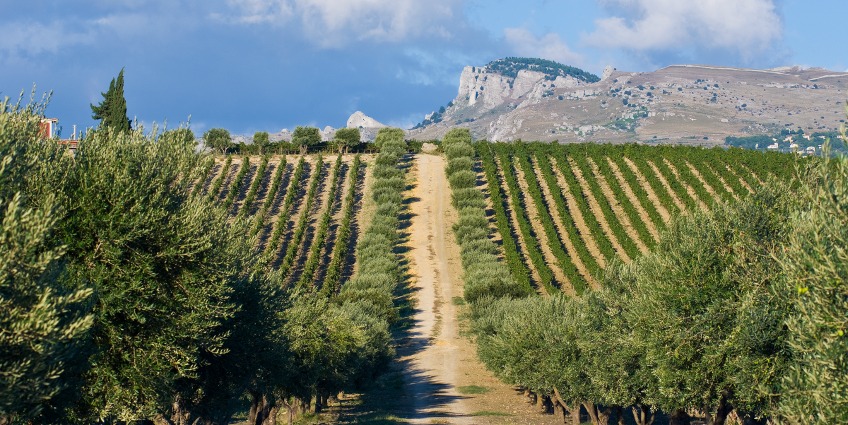 Photo credit: Bloomberg
The taste of that wine was quite like some successful fortified Spanish and Portuguese products, so popular in England at that time; in fact, to make their wine the Marsala farmers used a process called in perpetuum, which is like the soleras system used to produce Sherry in Jerez de La Frontera (Spain). Woodhouse realised that it would be a successful wine, and decided to import it, but to preserve it during the shipping on the sea, ordered that brandy be added to it… And indeed the Marsala had a huge success, that went on for many decades. Sadly though, during the 1900s, its market began to lose its force; many producers went bankrupt or were bought by other companies. Besides, to maintain high sales the quality of the product was lowered with fancy products ("egg Marsala"), that nowadays you can find in any supermarket at the cost of a few Euros. In recent years a few producers have started to offer high-quality Marsala wines, so nowadays you can find wines that meet all the expectations.
Here, we want to suggest the 6 best wineries in Sicily to visit for authentic Marsala wine. Finally, a small suggestion: Marsala is more than a wine; it is an experience. You can pair it with food, salty or sweet, but the best match has no rules. Enjoy the Sicilian winery tours and tastings when you visit!
---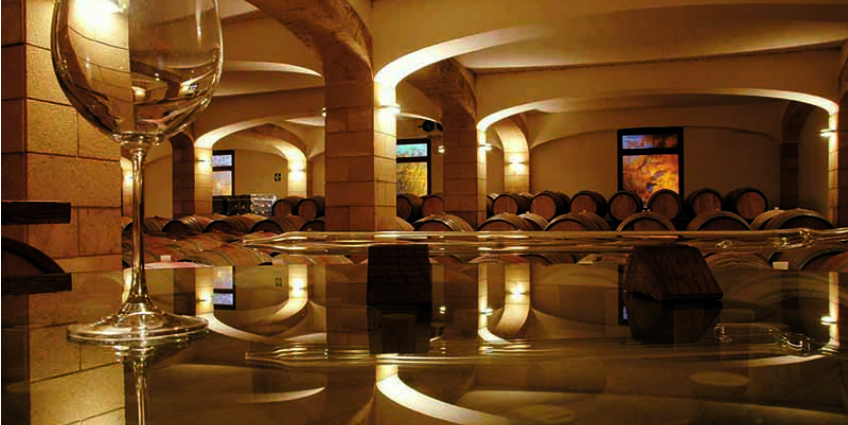 Photo credit: Caruso e Minini
The first winery you should visit once landed in Marsala, is Caruso e Minini, founded in 2002 by two families, the Sicilian Caruso (who owns 120 hectares of vineyards in the province of Trapani) and the Minini, from Lombardy, people with a strong experience in international markets. Together, the two families are running a successful winery that produces wines from local grapes (like Grillo, Catarratto, Nero d'Avola, Perricone among the others) and from some international grapes like Cabernet Sauvignon, Merlot or Syrah. The headquarter is in a "baglio" of XIX century in the traditional local architectural style: a large square courtyard surrounded by buildings where every phase of the winemaking process happens.
Interested in wine tastings and winery tours at Caruso e Minini? 
---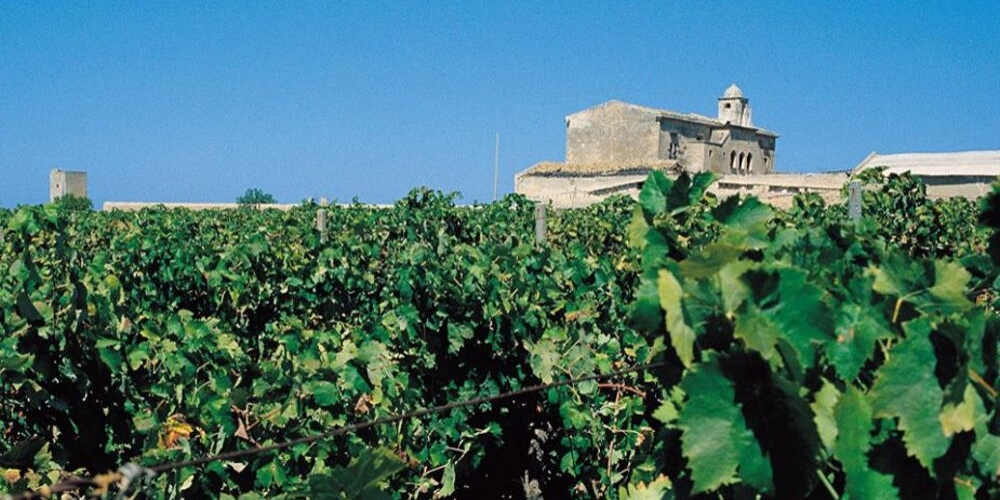 Photo credit: ilmangiaweb.it
Marsala story is long-lasting and fascinating, but for somebody, the wine is not easy to understand at first blush; so, the best thing you can do is grant yourself an educational tour in the Marsala world.

Baglio Baiata Alagna is pretty close to Caruso e Minini, and his owner, Ercole Alagna, is a professor, passionate and expert, who owns 50 hectares (123,55 acres) in the surrounding area where grapes like Zibibbo, Grillo, Catarratto and Damaschino are cultivated. In this winery, you'll have the opportunity to do a tour in the history and in the winemaking of Marsala, as well as to taste some delicious typologies of the wine – which, like the Port wine, has more than one kind.
Would you like to experience wine tastings and winery tours at Baglio Baiata Alagna?
---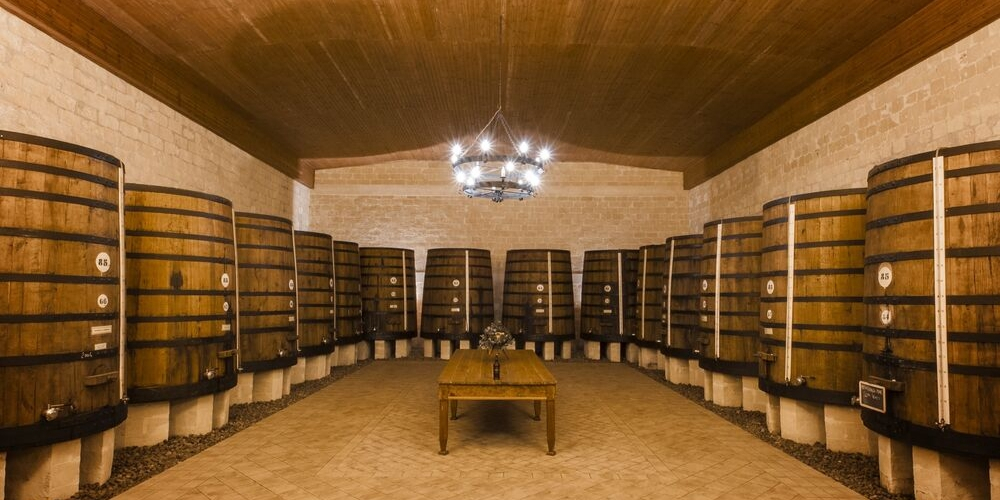 Photo credit: martinez.it
The third visit I suggest you plan is to a real specialist in fortified and sweet wines: Martinez. This family has been producing wines since 1886 and beyond their great Marsala and sweet wines for Pantelleria or aromatic wines, they are renowned for a quite unusual production of sacramental wines. They also have an app you can download (both for iOS and Android), to know some match of Marsala with the food and enjoying more the visit.
Interested in wine tastings and winery tours at Martinez? 
---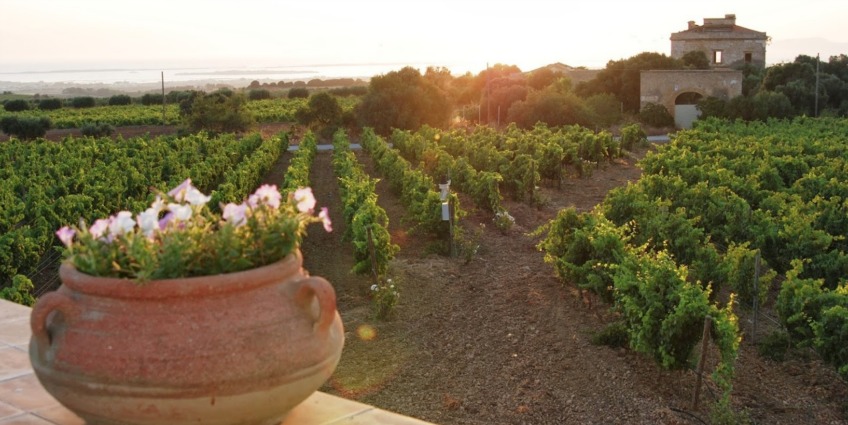 Photo credit: Baglio Donna Franca
As I mentioned before, the Marsala wine like we know it nowadays is a relatively recent invention, because the authentic local wine of Marsala was the Perpetuum, and nobody currently produces it… but if you are curious to know what this wine tasted like, go to Baglio Donna Franca. It's one of the best wineries in Sicily for this reason and located not too far from Marsala town. This is an amazing relais-restaurant-winery is just in front of the sea and surrounded by vineyards; the view you can enjoy from the terrace at the sunset is simply remarkable. The owner, Giacomo Ansaldi, is truly an expert and lover of Perpetuum, as well as a researcher and a good wine producer himself, so in his winery you can taste his products and also that ancient wine.
Interested in wine tastings and winery tours at Baglio Donna Franca? Why not be in the heart of all the action and stay at Baglio Donna Franca's wine resort too!
---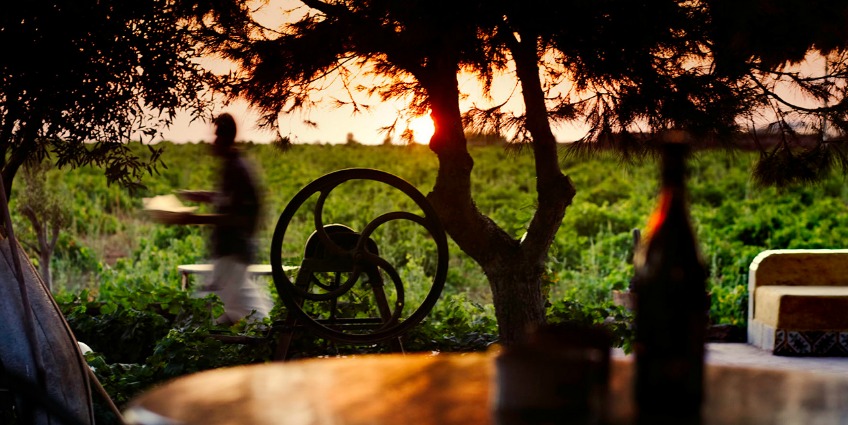 Photo credit: Marco Belli
At this point, though, you cannot leave Marsala without visiting "the legend" of Marsala wine: the Marco De Bartoli winery, now managed by his sons Renato, Sebastiano and Giuseppina. This top Sicilian winery is in an old building that's somehow reminiscent of an ancient Roman home surrounded by vineyards. In his cellar with very old and huge barrels, Renato De Bartoli produces many very well-known wines from autochthones grapes. The most surprising of them? Maybe the "Vecchio Samperi": made with Grillo grapes 100% and the traditional  "in perpetuum" method. A sip of liquid gold you'll never forget during your wine holiday at one of the best wineries in Sicily for true Marsala wine.
Interested in wine tastings and winery tours at Marco De Bartoli?