Spread along a 115km stretch, over the undulating contours of the Meseta Central, is the wine region of Ribera del Duero.
On the global scene it's somewhat in the shadow of its neighbour, Rioja, but those in the know have long been aware that despite sharing a star grape variety, Ribera offers up a completely different tasting experience.
Bisected by the Duero River, which flows west to eventually become the Douro in Portugal, the region and the river slink through four provinces within Castilla Y Leon.
Only 100 miles north of Madrid, it's within easy reach for day trippers, but has plenty to keep those wishing to stay longer occupied.
Walk this way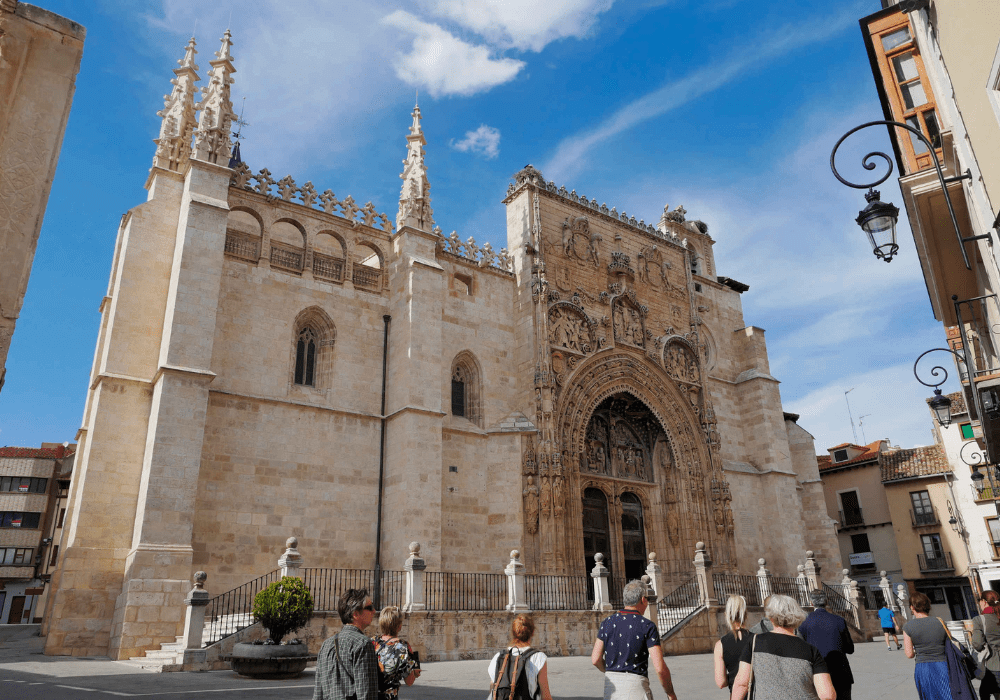 Photo credit: © José Berdón
At the heart of the region lies its capital – Aranda de Duero. Wandering through the town, visitors will no doubt find themselves ambling down Calle Isilla, the main pedestrian thoroughfare of the town. Forget 'all roads lead to Rome', according to locals, all roads lead here.
Exploring the town further, it seems that every corner unveils architectural delight: the Santa María la Real – noted for its illustrious doorway; the Verdugo Palace, and even a 17th century hermitage.
However, it's the stone towers, rising out of the ground, and standing as tall as a person, that might catch your eye. These architectural curiosities (called zarceras) are in fact ventilation chimneys and hint at the secret city below – a labyrinth of interconnected bodegas or wine cellars, dug out of the stone between the 12th and 17th centuries, with some as deep as 40ft. Extending over five miles, some 100 still survive today.
Used for ageing and storing wines, many are now looked after by Peñas – cultural associations dedicated to preserving them – who also organise events in the cellars. If you are lucky enough to be in Ribera when one is taking place then seek it out, if not, you needn't feel left out as several cellars can still be visited daily.
From Rome to Ribera
The region's love for wine dates much further back than these cellars. Less than a twenty minute drive north east is the small town of Baños de Valdearados, outside of which you'll find the Roman villa of Santa Cruz. It boasts a 4th century mosaic floor dedicated to Bacchus, the Roman god of wine, portraying him in several scenes – returning from India wearing his attributes of divinity, and standing in a chariot being pulled by a pair of panthers. Sadly, although a number of the scenes remain intact, some have been harshly chipped away by thieves.
Today, residents still honour Bacchus with an annual festival held in late August. Expect sights that would make a Roman proud, with attendants wearing togas, legionnaires dressed in traditional-style attire parading the streets, and of course everyone enjoying the wine.
Tempranillo with a twist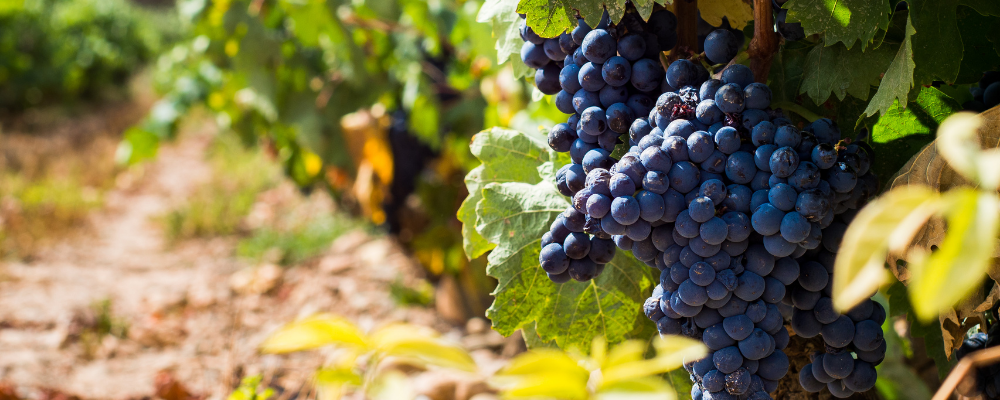 So what is this wine that so delights the locals? Well these days it's all about Tinto Fino, sometimes called Tinto del Pais, and more widely known as Tempranillo.
While technically a clone of Tempranillo, the grapes have actually evolved to better suit Ribera del Duero's extreme conditions.
Due to the altitude (some vineyards are planted at over 2,000ft above sea level) and its geographical position, the region is more continental than mediterranean. It sees little rain, and has cold winters with icy winds and very hot, dry summers.
During the growing season one can see huge daily swings with temperatures sometimes pivoting 30 degrees. This is not a place to forget to bring your jumper, even in summer! You could say that the grapes too have learnt this lesson, evolving their own additional layers as they have become thicker-skinned (and slightly smaller).
Receiving sunlight and warmth to ripen in the morning and then 'closing down' during the cold nights means a deeper colour, higher tannins, intensity of black fruits, fuller bodied and higher levels of alcohol than Rioja. Truly, what hasn't killed this grape, has made it stronger.
That's not to say, however, that all the wines from the region are powerful bruisers. The diversity in soil (reportedly 32 different types), the changing topography from alluvial plains to moorlands, and of course winemaker prerogative, leads to a variety of wine styles.
From Cosecha, meaning harvest, and Joven, meaning young, comes the lightest and most fruit forward in style of the wines. At the other end of the scale is Gran Reserva which has to spend a minimum of 2 years in oak and 3 years ageing in bottle before release.
The region does produce a small amount of rosado and white wine – but red rules the roost, which is often served chilled, especially during summer.
Rise to the top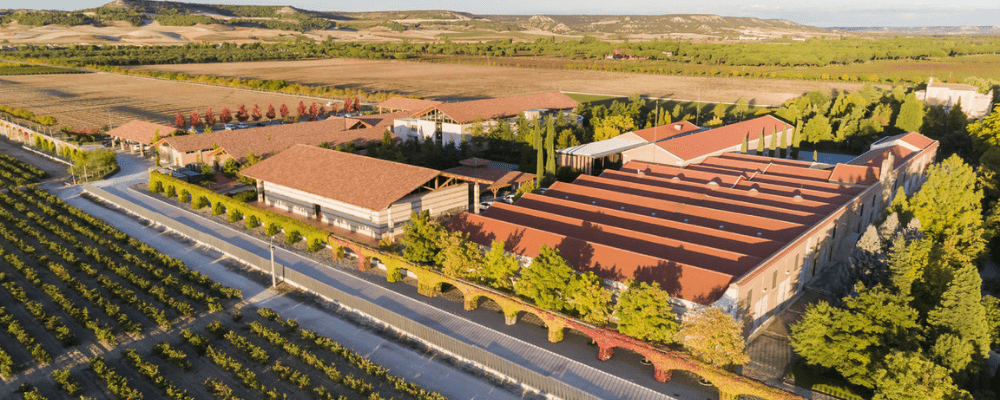 Photo credit: Vega Sicilia
Many that come to Ribera will no doubt know of Vega Sicilia, whose fans include members of the British and Spanish royal families, as well as pop royalty like Julio Iglesias.
The winery was founded in 1864 by Eloy Lecanda y Chaves, whose training in Bordeaux influenced him to plant traditional Bordeaux varietals – Cabernet Sauvignon, Merlot and Malbec – alongside Tinto Fino.
These are now all permitted varieties under the Ribera del Duero DO laws – as well as Garnacha Tinta and the very recent (2019) addition of white grape Albillo.
Today, Vega Sicilia forms part of La Milla de Ora or the Golden Mile – starting at Tudela de Duero in the west, and continuing along the river until it reaches Peñafiel in the east. This stretch includes many other big names, several of which were instrumental in the region gaining DO status in 1982, including Dominio de Pingus, Pesquera, Aalto, Emilio Moro, Alión and Pago de los Capellanes.
Of course, these are jewels in the crown of Ribera, but there are plenty of other vineyards to visit – 270 in fact.
Eat like a local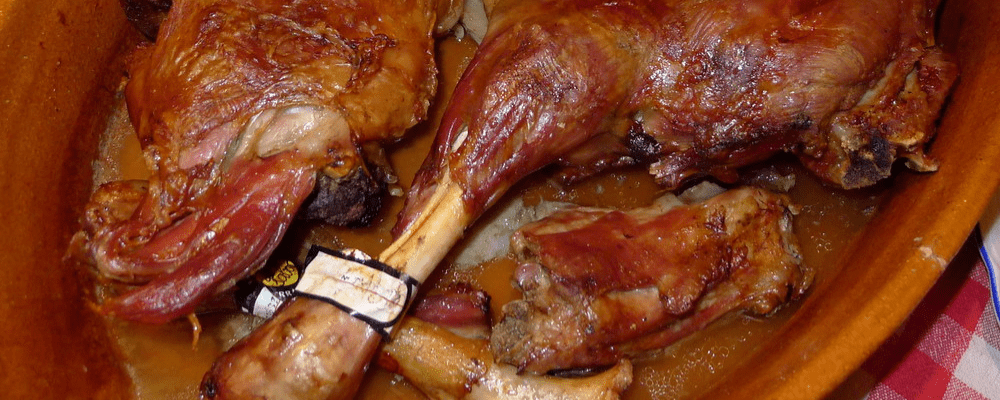 Photo credit: "File:Plato de lechazo, Valladolid.jpg" by Xavier Béjar is licensed under CC BY-SA 2.0
Whichever winery (or wineries) you visit, make sure to end the day on a high with some classic Castilian-Leonese cuisine. This doesn't get more indulgent than Lechazo: tender roasted suckling lamb, served with a salad of tomato, lettuce and onion, with torta (bread) for dipping in the unctuous juices.
Funnily enough this dish really does encapsulate the essence of the region. It may not be flashy, but it is deep, rich and full of character.
---
Let yourself be inspired by the most beautiful boutique wineries in Ribera del Duero and find out the best wines of the region.