Summertime is here! If you aren't going to be stuck at home being a taxicab and lifeguard all summer, you might be actively planning your next vacation getaway. If you've had enough of the theme parks and the beaches, try to come up with something new and exciting.
If you love wine and you love to travel, why not do both? There are countless wine-themed activities and events across the United States and, of course, all over the world. If you haven't made your plans already, consider some of these unique wine-themed experiences. Get away with a group of friends and treat yourself to some adult fun.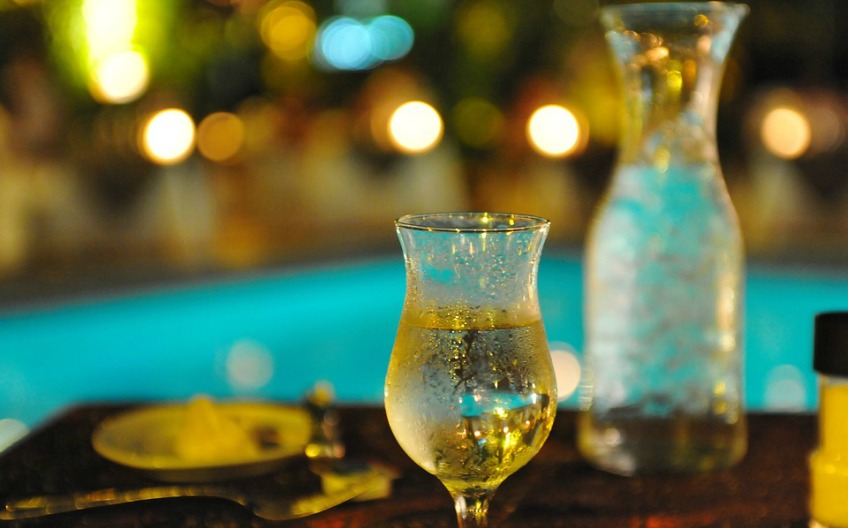 Go to a Wine Festival
There are wine festivals all over the United States. Travel to a nearby city or across the country to experience the local fare and regional cuisine. Taste wine, eat great food, and enjoy live music.
Taste of Chicago, held every summer since 1980, is the premier food festival held outdoors in Grant Park and along the beautiful lakefront. Taste of Chicago features a diverse array of food and many wine tasting and food pairing events. Enjoy live music and activities for the entire family.
Los Angeles Food & Wine Festival
This is a four day wine and foodie event showcasing the ultimate in food and drink culture throughout Los Angeles. The event spans the city and offers attendees the chance to sample the best culinary creations available. You might see your favorite celebrity chef in action. Taste wine, enjoy delicious food and see live performances by the entertainment industry's top talents.
Held at the Hawaii Convention Center in Honolulu, The Joy of Sake is a wine tasting event meant to promote the Japanese wine, sake, which has been part of Hawaiian culture for over 100 years. Honolulu has more sake serving restaurants per capita than anywhere else in the United States. Enjoy tasting sake and pairing it with a wide variety of meals and appetizers. Immerse yourself in Hawaiian culture and history and experience natural beauty like you will never see elsewhere.
Finger Lakes Wine Festival
Do NASCAR and wine mix? Well, for the past 21 summers the Finger Lakes Wine Festival has been held at Watkins Glen International race track in Watkins Glen, New York. This race track transforms into a wine celebration with over 90 New York wineries. It features live music, local chefs, and area restaurants. Taste all the wine you can, and enjoy pairing with food produced by top chefs in beautiful upstate New York.
Take a Wine Themed Cruise
Yes, there is such a thing! Enjoy the luxury of a Spanish cruise while you taste varieties of wine. Activities include wine lectures from regional experts and wine tasting events where you can socialize with other wine lovers. Ships will dock in known wine producing regions where you can enjoy culinary and wine themed activities. Back on board, every meal will feature wine pairing suggestions and an opportunity to exchange feedback with your peers. Enjoy a week long party with your friends you've met and haven't met yet. Enjoy imbibing in your favorite vintages, dancing all night, and who knows, maybe even singing if the mood strikes you!
Instead of just visiting Napa Valley and Sonoma, make an adventure out of it! Get out in the fresh air and bright sun and take in the beautiful view of the expansive vineyards, valleys and mountains. Hike over the wooded hills and camp beside creeks deep in the forest. Enjoy nature's calm with your family or friends. Take a guided tour to the best viewpoints, and make sure you bring your camera.
After your refreshing and invigorating trek, return to enjoy some of the best local wines paired with a gourmet meal suited to your tastes. Tour the vineyard and have all your questions answered by the experts. You'll leave with beautiful pictures and memories which will last forever. Wine tasting will never be more adventurous.
Experience a French wine tasting vacation. France produces more wine than any other country in the world. France has over two million acres of land covered with grape vines! Visit the areas which bear the names of the wine you love best like Champagne, Alsace, Rhone and Burgundy. Immerse yourself in French culture and enjoy wine tasting, cheese pairings and exquisite meals. Tourist opportunities abound and wine is an integral part of French culture. Go visit and learn from the people who know it best.
Whether you stay local or fly abroad, wine tours and wine tastings can be found and enjoyed throughout the summer. Relax and enjoy a break from the doldrums of life. You'll also learn about wine and find new favorites to add to your cellar at home. Party with your friends and meet other wine lovers from all over the world.