'Life is for celebrating', the joyous motto and philosophy of the Ridgeview family, a highly influential producer of world-class English sparkling wine for more than 25 years. As one of England's first wineries to specialise in the production of these wines, Ridgeview has been at the forefront of the English sparkling wine revolution due to their promise of delivering 'a memorable moment in every glass', and evolving themselves alongside the ever-thriving wine industry.
Although family is at the heart of the Ridgeview brand, the second-generation of winemakers are dynamic and open to evolving their methods, while keeping rooted in their family values. This is why all Ridgeview wines are crafted with care, and producing them is done in an ethical and sustainable way. In their contemporary winery, the grapes are squeezed and tenderly converted into award-winning sparkling wine, which is perfect for any occasion.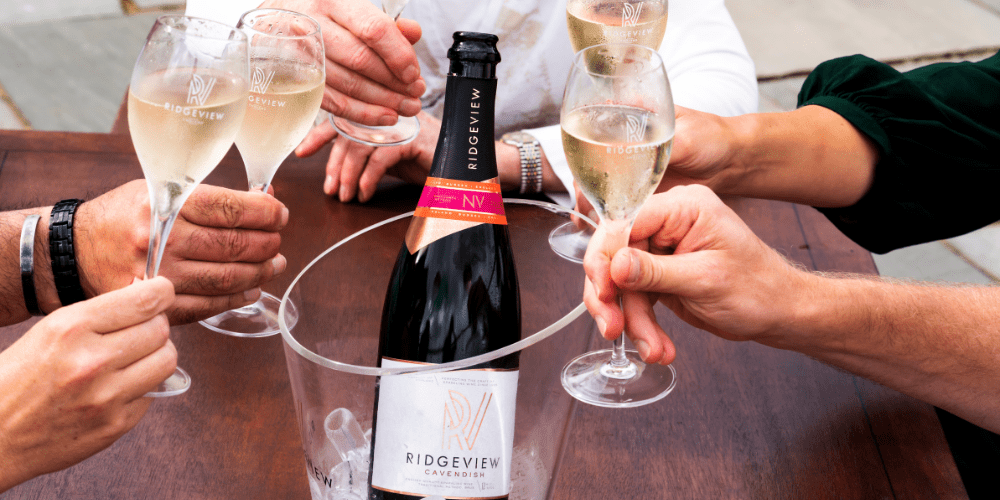 Due to their rigorous attention to detail and skill in chilly temperature viticulture, each grape is hand-picked and chosen for its optimal mix of maturity, sweetness, and natural acidity, all wonderful for sparkling wine. Made in Sussex with the classic wine making method, by fermenting in the bottle and ageing in their purpose-built underground cellars, their luxury rosé wines are the ones to look out for this summer. With their unique flavours and perfect balance of bubbliness, discovering these sparkling wines will ensure you have a memorable wine tasting experience.
With tasting notes of citrus, raspberry, redcurrant and honey, the popular non-vintage Fitzrovia Rosé pairs beautifully with sweet and savoury dishes, most notably lobster, summer pudding and strawberries. It is a blend of Chardonnay, Pinot Noir and Pinot Meunier, with the Chardonnay bringing out the finesse and freshness of the flavours, whilst the Pinots add a classic fresh fruit-driven palate. Priced at £35.00 a bottle, this wine encapsulates the essence of a joyous day where friends and family can join together and drink under the warm summer sun. It can even be used in dessert making, as Senior Sous Chef at Restaurant Gordon Ramsay Kim Ratcharoen used its sweet notes for her Mimosa-inspired lychee sorbet with hibiscus syrup and a rosé foam, in the BBC's 2021 Great British Menu.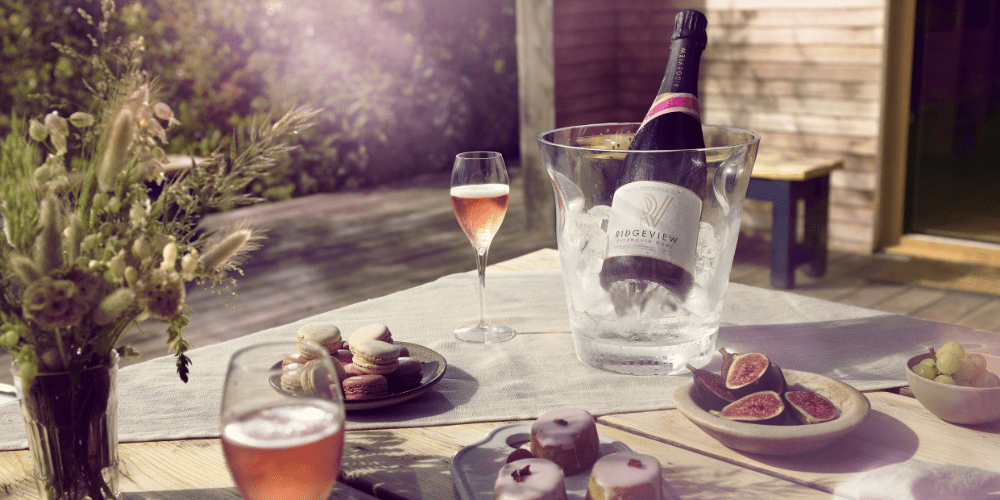 You can also discover the exclusive Rosé Duo, which contains one bottle of each delightful sparkling Rosé, Fitzrovia NV and Rosé de Noirs 2016, priced at £85.00. Head winemaker, Simon Roberts, reveals that it is made by taking the Pinot Noir and Pinot Meunier and keeping it in the press for several hours, extracting its beautifully elegant rosé gold colour that way, and then pressing. This causes the wine to become more complex, with an abundance of fine bubbles. There are tasting notes of raspberries and fruits of the forests, even a bit of liquorice, with a palette that is delicate and creamy of peach, black cherry and spice. The texture is full-bodied and leaves you with a long lingering finish. Ridgeview's CEO, Tamara Roberts, highlights the versatility of this wine, claiming it pairs beautifully with roasted lamb, Thai food, and even delicately flavoured seafood dishes. From enjoying the perfect dinner party to a warm summer's day, opening Ridgeview sparkling wine will be the first bottle that comes to mind. In celebration of English Wine Week and Ridgeview's Month of Rosé, their Rosé Duo will be discounted by 15%, from 18th – 26th June. This will also include free next-day delivery, a complimentary bottle stopper, and an infographic on how the Ridgeview family produce these two Rosés is also being developed.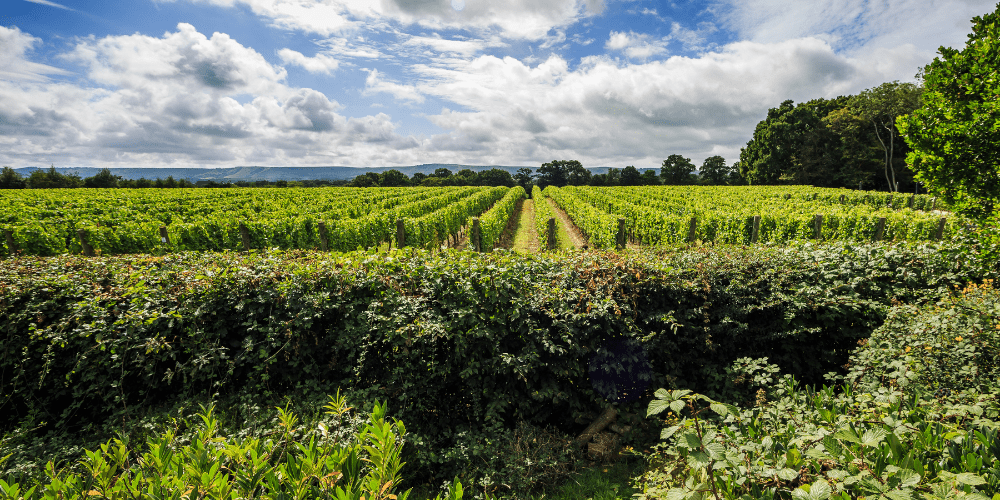 Ridgeview is also more than just about wine; they love to share their passion and welcome visitors to their estate to enjoy wine tastings, hospitality experiences, and tours. OurView, their members wine club, is an opportunity to be a part of the Ridgeview family, with a host of exclusive benefits including 20% off their range of wines, special invitations, and bespoke events.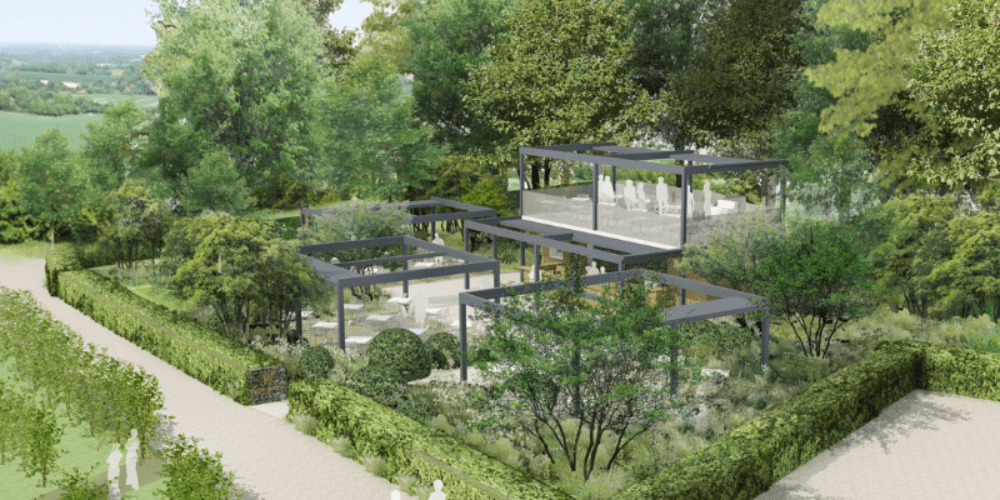 They are launching a new all-weather outdoor visitor centre in August, offering wine lovers and new experience-seekers a journey of discovery through English Sparkling Wine. This magical venture will be located alongside Ridgeview's Chardonnay vineyard where you can drink in the views of the South Downs National Park. This has been designed with sustainability in mind, as are all new investments and growth at Ridgeview. Their vineyard and winery have been accredited under the Wines GB Sustainability scheme, they have recently welcomed a colony of bees onto the estate, and are developing a wildflower meadow to increase biodiversity. From vine to glass and people to planet, Ridgeview are committed to sustainability with quality, family, and of course, celebration, at the heart of all that they do.
Access the full range of Ridgeview products by following the link below:
https://www.ridgeview.co.uk/product-category/all-wine-products/