Turkey's spectacular ruins are a popular tourist attraction. However, Turkey also has great potential for enotourism. Given that Turkey is under going a rebirth in its wine industry then it is exciting to check out Turkey's wine regions. After recently exploring Turkey's wine regions my top two picks are: Thrace and Izmir.
Recent articles, such as Business Week article by Elin McCoy, a New York Times article by Andrew Finkel and the Gray Report, all note the growing enthusiasm for wine making in Turkey (see also this CNN video). During my travels through Turkey I experienced this same enthusiasm, throughout the country. Turkey's rich wine history and the diversity of indigenous grape varieties makes Turkish wines a must for wine lovers. While in Turkey I tasted not only wines derived from the popular international grapes but indigenous Turkish grapes, such as Öküzgözü, Boğazkere, Kalecik Karasi and Narince.
Thrace
In Thrace, the European part of Turkey, we visited both new and established boutique wineries and a larger well established winery (Gali, Suvla, Gülor and Doluca). I was impressed by the charm of Gali Winery and Suvla Winery, their immediate connection to a natural environment and being located on the historic Gallopli Peninsula make them very appealing. Gülor Winery, founded in 1993 by Güler Sananci, was the first Turkish boutique wine producer. Gülor Winery has also been credited with introducing international grapes into the country. Doluca Winery, a third generation family winery, was established in 1926. Doluca has been described as one of the wineries that set the standards for Turkish wine. Doluca was one of the most common wine displays that we saw during our travels throughout Turkey. This is not surprising given Doluca producesover 40 products, with a 14 million bottle annual capacity.
The closeness of Thrace wineries to Istanbul makes them an easily integrated option into the busy travel industry in the area. Also with historic Gallopli and Troy nearby many travelers would welcome an enotourism component.
Two other Thrace wines that impressed me were Arcadia Vineyards and Chamlija Wine.Arcadia is located in the mountainous region of Northern Thrace. Arcadia is developing a boutique hotel and restaurant due to open in 2013.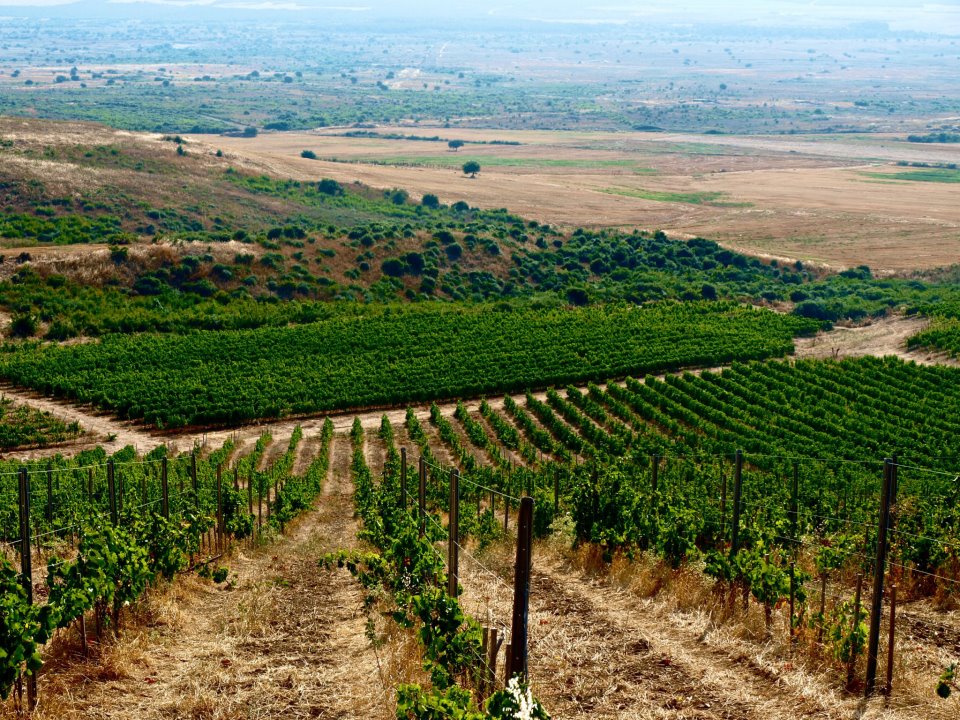 Izmir
We visited three young Urla wineries (Urlice Winery, Mozaik Winery and Urla Winery) in Izmir Province, about an hour's drive from the city of Izmir. Urla, a picturesque seaside town, has wineries nearby that are perfect for wine lovers to explore. The first two wineries are small boutique wineries, with the latter being a larger scale winery.
Urlice Winery wines are estate grown and sustainably farmed on a four-hectare estate. The owners bought the property in 2004 and released their first vintage in 2008. They are also involved in the Slow Food movement, which nicely compliments their winery efforts. Urlice Winery is absolutely relaxing. I could easily imagine having a relaxing lunch or dinner of fabulous Turkish cuisine while sampling the Urlice Wines.
Mozaik Winery, a family owned winery uses organically grown grapes. The 14-hectare vineyard was planted in 2008, with its first vintage in 2010. Mozaik Winery produces only red wines, which is made from grapes grown on vines imported from Italy and France. The winery also uses an Italian agronomist and oenologist in the production oftheir wines.
Urla Winery vineyards of 40 hectares are bio dynamically farmed. A part of the vineyards includes an ancient terrace where evidence of early wine production was found. The good news is that if you want to be pampered you might consider staying at Urla Wines boutique hotel. Urla Winery is a fascinating property to visit and could be used as a base to explore wine country. The winery is next to a natural reserve. The property also includes a plant nursery and arboretum. Urla winery had over 7000 visitors in 2012.
There are many exciting wineries in the Izmir wine region that I did not visit. Also, with Ephesus archaeological ruins nearby some time in Izmir wine country would be ideal for most travelers.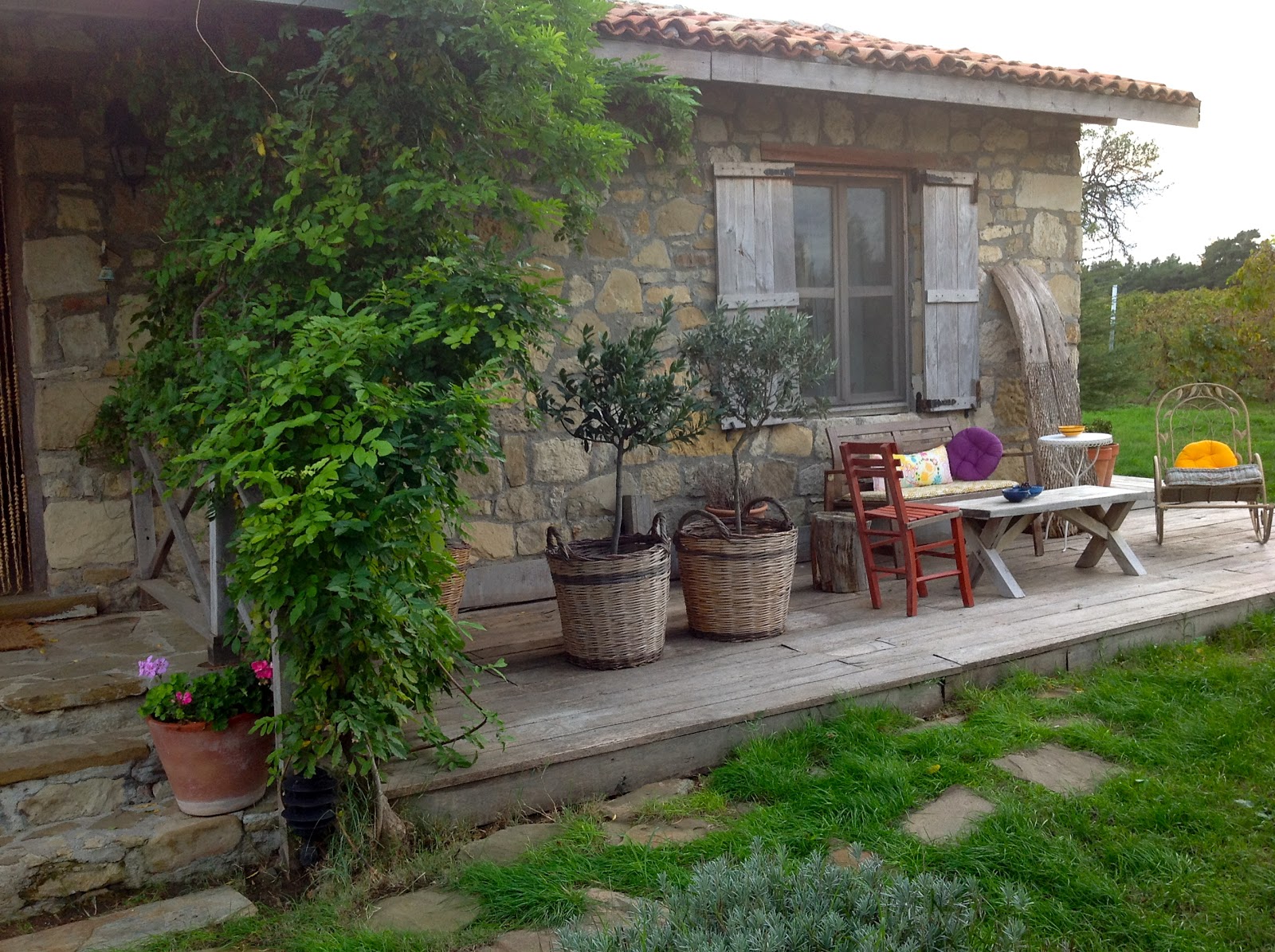 Suvla Winery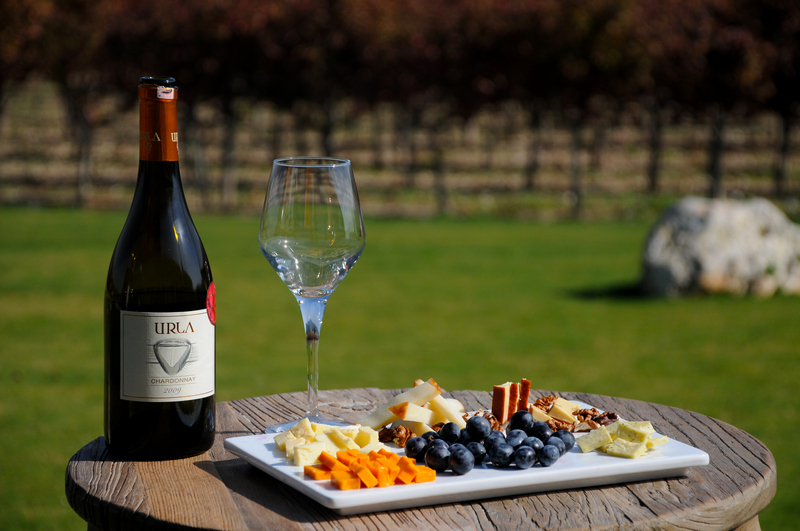 Urla winery
After spending a month exploring Turkey I would recommend that you explore Turkey's wine country. We discovered our favorite Turkish wines and I know that you will too. Wine has a long history in Turkey, which makes it just perfect for enotourism. At the various ruins we visited throughout Turkey we also saw lots of evidence of exciting wine history. It is not surprising that Turkey has great wines to go along with this history (check out Turkey's wines in this video). I invite you to join me in my travels in Turkey and elsewhere in search of the best in Spaswinefood. You may also visit my travel column at the Examiner.