As we showed in our Most Popular Destinations for Red Wine Lovers, the usual suspects such as Bordeaux, Tuscany and Rioja are still very much in demand but they are now facing heated competition from other lesser known wine regions.
What do Georgia, Turkey, Okanagan Valley, Uruguay and Languedoc have in common? These are all outstanding red wine producing regions which have become increasingly popular for those seeking authentic red wine destinations. We predict that more and more wine lovers to be intrigued by these destinations in 2016 and have put together some ideas for your next trip. These are the destinations where modern producers and infrastructures ensure all wines meet quality standards and incorporate a unique collection of flavour, colour and structure. Must-try regions for any adventurous red wine lover looking for something different!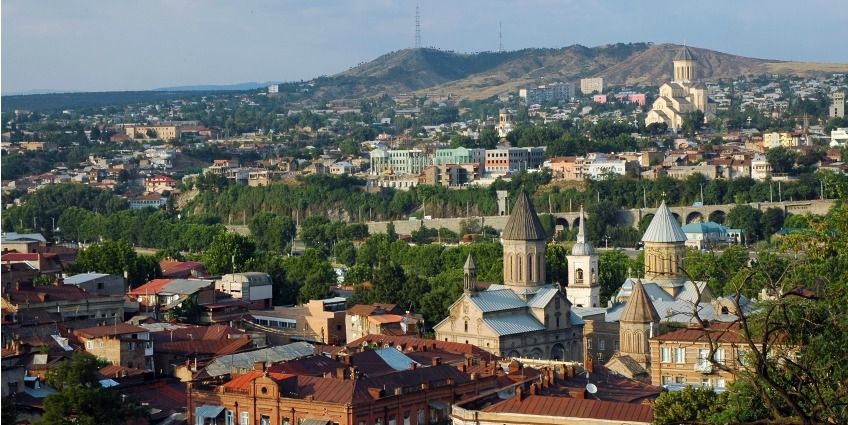 Georgia is the oldest winemaking country in the world (archeological evidence show that winemaking in Georgia dates back to 6000 BC!). It's also the land of hospitality and happy people, and the home to the world's oldest grape variety, Saperavi. The name literally means "paint" or "dye" in Georgian due to its intense dark red skin and pulp. The 3 common styles are Saperavi, aged for a year, Kindzmarauli, aged for 2 years and Mukuzani, aged for 3 years.
To get a taste Georgia, you need about a week at least. Uncover the country's centuries old traditions in Kakheti, its historical museums, the fine wines and the unique "qvevri", large clay pots that traditionally have been used for the fermentation and ageing of wine.
One of our favourite activities is the hands-on cooking class in Tbilisi, where you learn to cook traditional Georgian food with a Chef.
For the past few years, modern winemakers have been reviving their very ancient wine traditions producing fine red wines from local and international varieties (Cabernet, Merlot, Gamay, Grenache). Any red wine lover will love this "Bordeaux with a Turkish twist" wine country.
Even though Turkey's vineyards were devastated by phylloxera in 1887, many local grape varieties have been replanted and produce great value red wines. In Thrace wine region you can now try a Papazkarasi, a full bodied red wine, generally bottled after 3 years with black fruit aromas with hints of eucalyptus.
Discover Turkey's fascinating history and delicious wines on this full-day wine and history tour in Istanbul. The day will start with a visit at the Archaeological Museums of Istanbul to discover one of Europe's richest wine related exhibits. You will then go for tutored wine tasting session before enjoying a traditional Turkish meal paired with local wine. After heading to the Arab Mosque, you will end the day with a wine tasting of modern style Turkish wines.
Food lovers will not be disappointed with this half-day food tour! You will learn about Turkish people's daily lives and tastes while walking through the heart of modern and old Istanbul.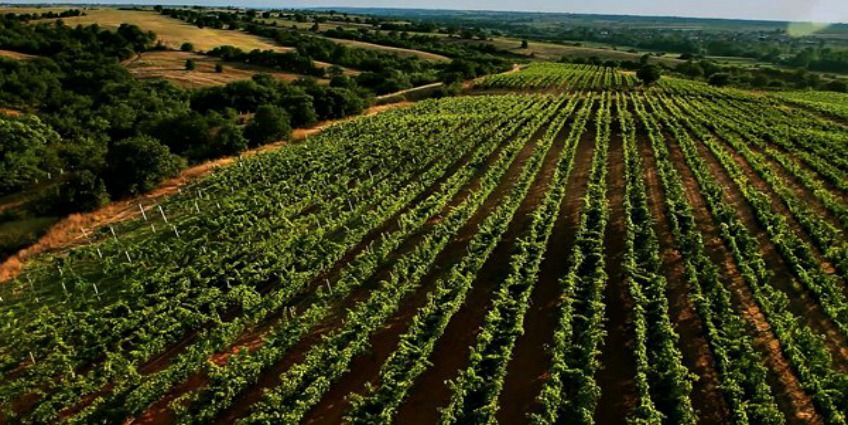 The Bakucha Hotel & SPA is a luxury hotel, perfect escape for wine lovers. Located at the very heart of the Arcadia vineyards, enjoy scenic views of the Istranca Mountains and the vineyards while sipping their own wine.
The Dessera Winehouse is a small winehouse hidden in a cute traditional village in Kırklareli, only two hours away from Istanbul. The hotel offers a wide range of activities and wine tastings on-site.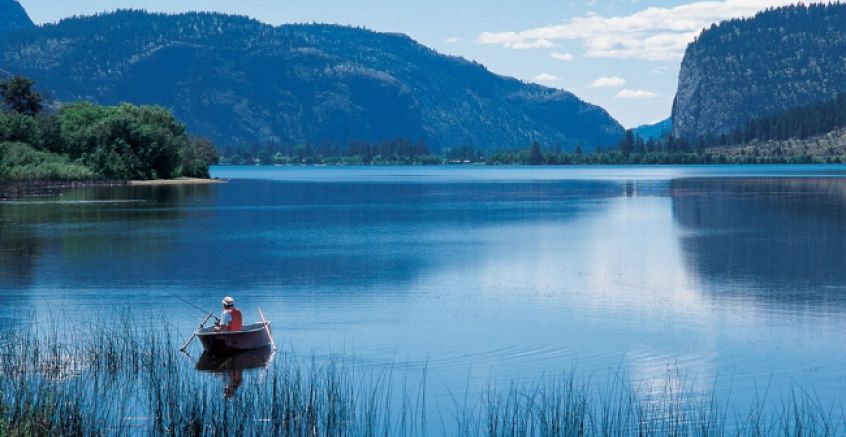 Okanagan Valley is the second largest wine region in Canada. Here the Okanagan Lake helps moderate the climate, producing concentrated and elegant reds from Pinot Noir. The wines have aromas of ripe black cherry and spices and develop subtle violet and rose petal notes with age. A wine worth putting in the cellar for a few years!
What to do in Okanagan Valley?
Discover the region on Winerist's 6-day British Columbia wine and culinary tour. This tour will take you on a journey around the Okanagan wine country, the stunning landscape, waterfalls, the farmer's markets, the lake resorts where you will meet local people with real stories to tell, such as a private dinner with a winemaker.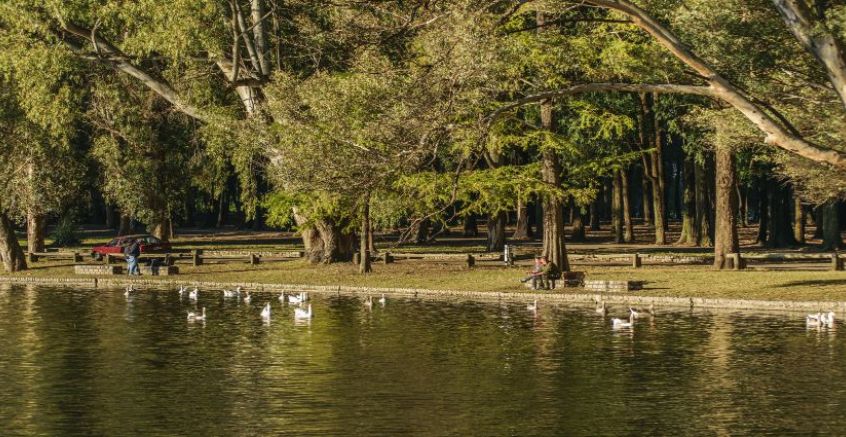 Tannat is the red flagship grape in Uruguay. It was historically found in the Basque country in France but since some French settlers introduced the grape variety in the 19th century, this grape has been thriving on the Uruguayan soil and climate. The wines are smoother and more elegant than their French equivalent and can be drunk much younger. Tannant wines have sweet ripe berry, cherry and black plum aromas and some are still aged in French oak.
Discover Uruguayan culture on this half-day wine tour along the Montevideo route. You will visit two re-known wineries where the winemakers will offer you a glass of their wines paired with a local cheese and bread board.
The Jose Ignacio sunset wine experience is the wine trip of a lifetime. Spend the afternoon at the Playa Vik in Jose Ignacio for a private wine tasting on a terrace whilst admiring South America's most breathtaking sunset.
The Posada Campo Tinto is a little paradise at the heart of Carmelo's wine region making its own wine. The posada is also a luxury boutique hotel offers a very welcoming and friendly service in a relaxed atmosphere for you to make the most out of your stay. The hotel offers a wide range of activities, from outdoor picnics to horseriding and on-site wine tasting, and is located close to a beach.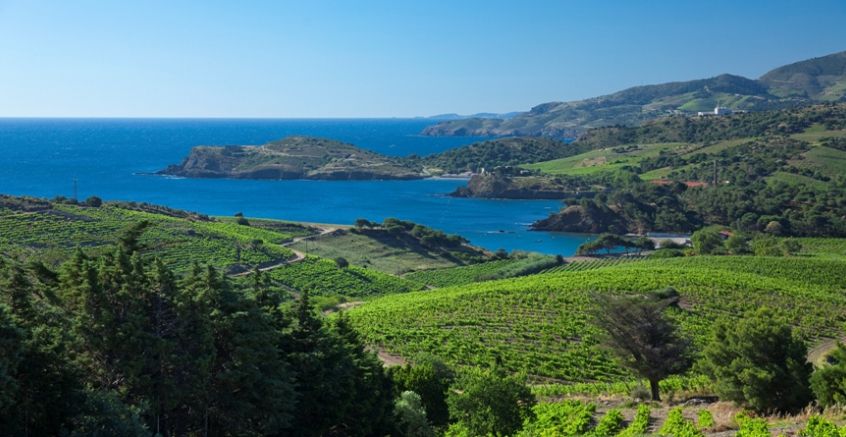 Did you know that Languedoc was the first French region to be introduced to winegrowing by the Romans? The region may nowadays not be known for its fine wines but modern winemakers are producing great value red wines from Syrah, Grenache, Carignan and Mourvedre. Reds tend be full-bodied and fruit driven.
Food and wine lovers will love this Provencal cooking course in the heart of historic Uzes. After visiting Uzes, one of the prettiest historic village in South of France, you will learn how to cook a seasonal Mediterranean lunch in a 16th century kitchen.
If you are a fan of hiking this Pic Saint-Loup Hiking and Wine Tasting Tour is the perfect pick for you. Explore the region's vineyards, villages and castles at your own pace.
Where to stay in the Languedoc?
Surrounded by vineyards and the most stunning sea views accommodation here is bountiful. Why not book a wine and food tour and hotel in one package with this 5 day wine tour in the Languedoc.