The summer of 2015 will forever be a special one in my heart. This year, I had three days of snorkeling with my teen daughter, who is passionate about the sport and is becoming an avid traveller like her father. We headed to Tremiti Islands, a place we had not been to before and from the first second there, I felt we landed in Paradise.
Located at the centre of the Adriatic Sea, just one hour off Puglia's Coastline, they are not a popular or well known destination, which is always a bonus if you want to avoid tourist traps. After doing quite a bit of research, seeing a few Youtube videos, I drove to Termoli, in the Molise region, right there, at the "Heel of the Italian Boot" and made my way to Tremiti. Here, I booked our overnight stay in a wonderful B&B on the island which was a steal at 50 EUR per person and the next day we headed to the port's pier for our 9:00 am boat. Cars are not allowed in the Islands and that is such a heart-warming feeling. One hour and fifteen minutes later I realised that I made the right choice as we approached the main island of S.Domino.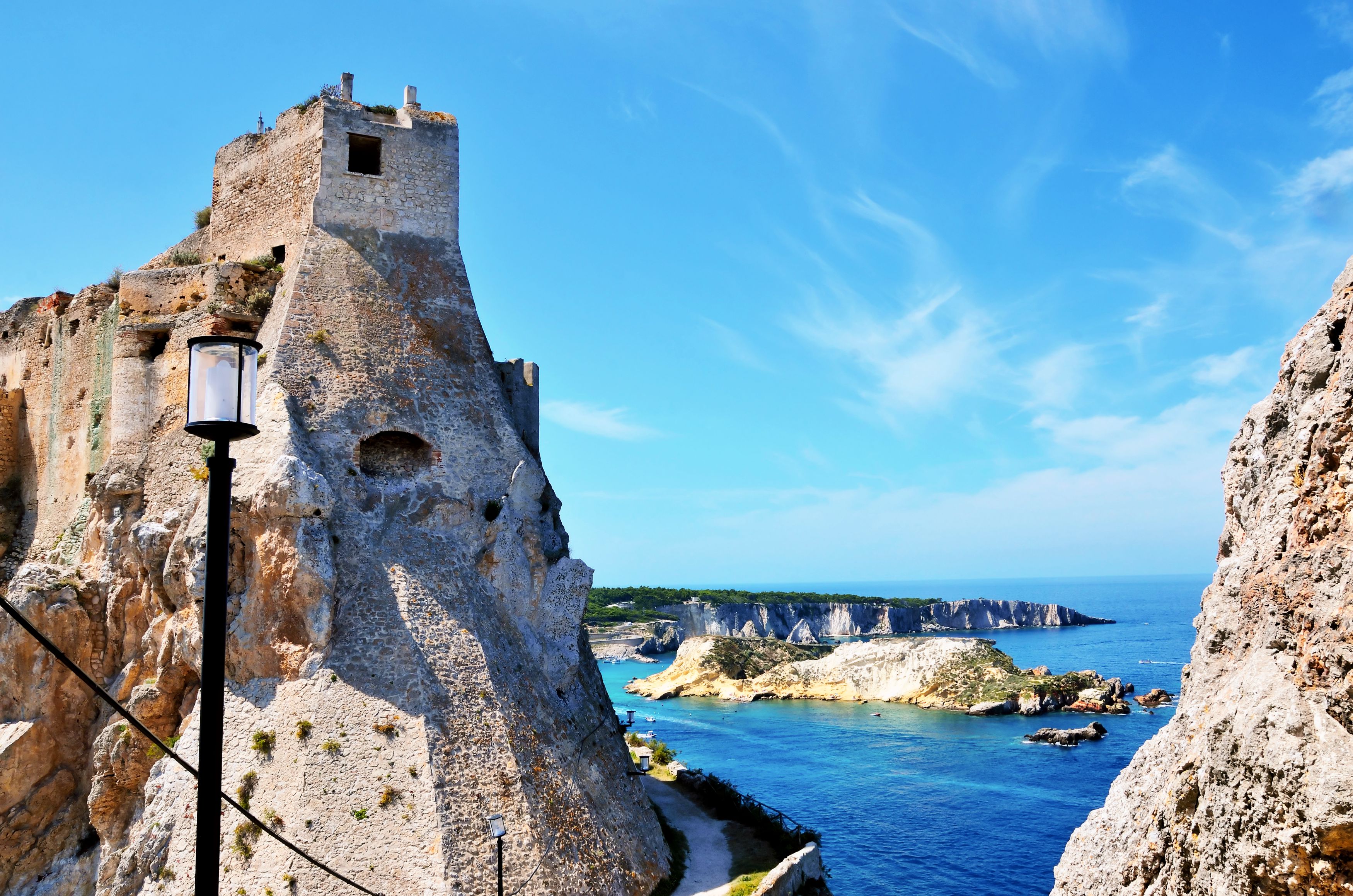 Clear emerald waters just asking to be explored, the smell of fresh seafood in the air, clear September skies and the soft touch of a morning breeze. I knew I landed in Paradise. I booked in advance at the Waikiki Hotel (80 EUR/ night), a boutique hotel with 12 rooms, located on top of the hill. I was impressed by the pick up from port service and fell in love with the views you have on every corner of this island.
Every hotel and restaurant on the main island of S.Domino is located on top of the hill making it a wonderful spot for breathtaking panoramas both at sunrise and sunset. Our suitcases dropped at the hotel, we were ready to go back to the port where all the action happens. There are boats to be rented for the day, daily trips with on-board restaurants (60 EUR per person for the whole day), scuba diving trips and snorkeling. I decided to rent a boat with a skipper for the whole day (100 EUR) so that I could get the best out of my snorkeling adventure given the fact that I did not know the right spots.
Elio, our boat skipper was the perfect man for the day. He has been living on the island for 20 years and aside from working on a boat, he is also a great fisherman. He took me and my daughter to explore the beautiful hidden beaches, dropped the anchor and escorted us to the best snorkeling spots I have ever come across.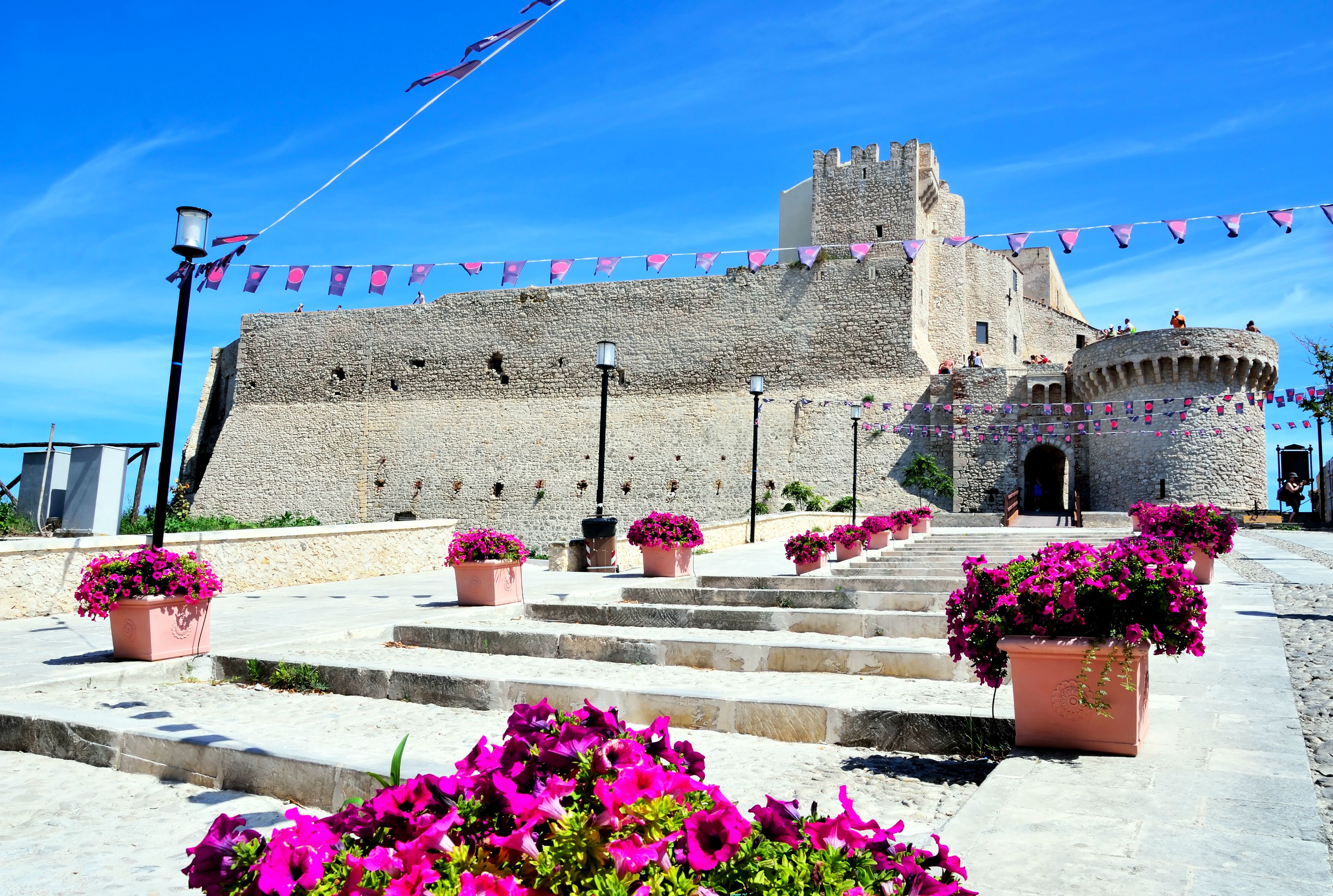 We dedicated our evening to a special seafood experience with a wonderful "impepata di cozze" (fresh mussels sauté with garlic white wine, and tomato sauce) and Linguini with prawns, octopus, clams and mussels. The bruschetta was complimentary & served as a side dish with your meal. I picked a local white wine from Puglia, made from the Pecorino grape which is pale yellow in colour with greenish highlights, a hint of spice and a smooth taste of ripe fruit, rennet apple, licorice, acacia flowers and jasmine. The price for two was 60 EUR. Fresh lobsters were also available as a meal for 120 EUR for 2 people.
We repeated the snorkeling experience the next day starting from the only sandy beach available on the island where you can get a beach umbrella and two beds for 15 EUR a day. Most of the activity on the Islands is done by boat. There are three islands: S.Domino, where all the restaurants and hotels are located, S.Nicola with an old Benedictine monastery, and Caprara which is beautiful and uninhabited. There are group boats (15 EUR per person) that will take up to forty people on a tour of the three islands so you can visit the grottos, go for a swim and enjoy this little paradise. We decided to try the local pizza on the second evening and it was simply one of the best pizzas I have ever had in my life. The olive oil from Puglia is known to be one of the best in the world and I think it makes a real difference. Before the pizza we had some fresh seafood appetizers and the price for two was 30 EUR including a great red beer and soft drinks.
Tremiti Islands are a must visit on your next trip to Puglia. For advice on hotels, restaurants and tips on how and when to visit the island, drop us an email to bookings@winerist.com.