One of the most revered wine-producing regions in Italy, Piedmont gazes regally down at neighbouring France and Switzerland with calm, classy confidence. The kind of confidence it's only possible to have when you are safe in the knowledge that the wines you produce are some of the most sought-after in the entire world. Wine holidays here mean visitors will Not only discover the 'Chablis of Italy' in the form of the white wines of Gavi DOCG – made from the Cortese grape – they will also experience some of the most distinctive and decadent red wines in the world, produced from Nebbiolo grapes under the familiar labels of Barolo and Barbaresco. Piedmont is a haven of world-class viticulture and an unmissable stop on any wine tourist's pilgrimage, and we at Winerist immerse ourselves in this most quintessential of Italian wine regions every chance we get! We've used some of our insider knowledge to count down our top wineries to visit in Piedmont, our favourite regional destinations where wine tastings and vineyard tours almost become an otherworldly experience against the backdrop of the undulating Italian hills.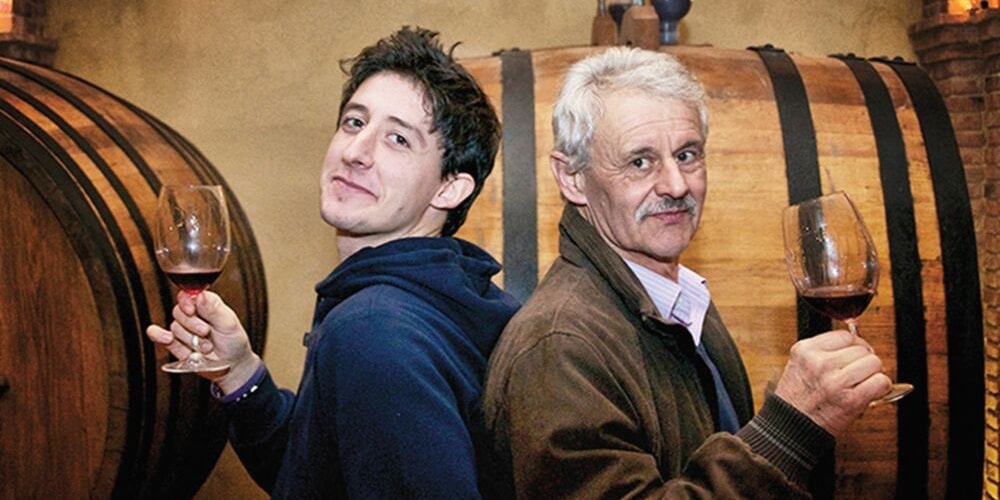 Photo credit: Wine Spectator
Manzone Giovanni can be found a respectable 500 metres above sea level in the village of Monteforte d'Alba, where Barolo dominates the wines and white truffle is a highlight of the local cuisine. Owner Giovanni now works his vines in two of the most highly regarded sites of Monteforte d'Alba alongside his children, Mauro and Mirella, who are both graduates of the highly respected Oenology School of Alba. With a limited production orientated around excellence, the family nurtures their low-yielding vines on perilously steep slopes, intervening with nature as little as possible by minimising use of chemicals, filtration and clarification. The result? An unforgettable wine tasting flight, each glass bursting with individual personality. The estate is always very pleased to welcome guests but do make sure you book in advance.
Want to visit? For cellar tours and tastings at Manzone Giovanni book with Winerist today!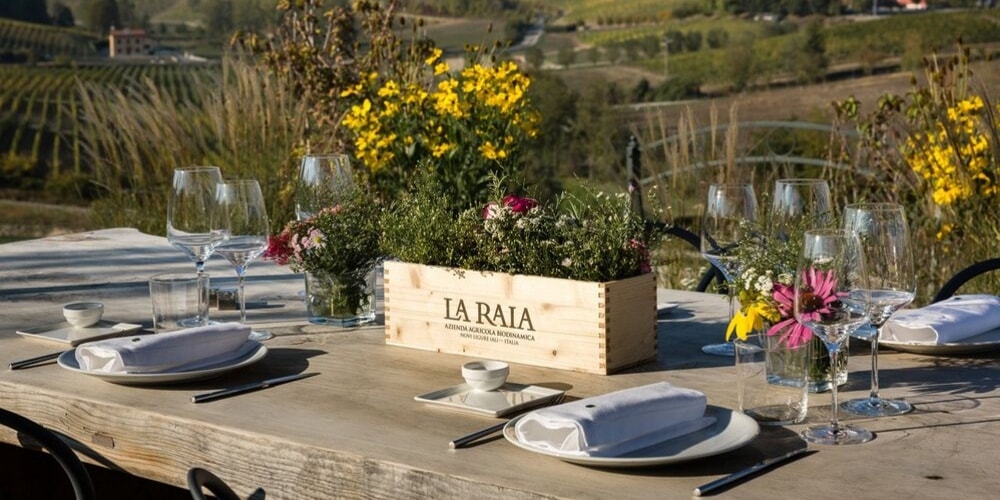 Photo credit: Locanda La Raia
La Raia is a beautiful example of biodynamic winemaking in action, producing top-quality Cortese and Barbera whilst adhering to gentle, eco-friendly biodynamic methods.
The winery here is famous for its striking architecture which blends contemporary glass and steel with a traditional 'rammed earth' method to create an incredible fusion between old and new, as well as an incomparable venue for wine tasting. Tastings and tours run all year round, with fun extras such as truffle hunting and a chocolate factory tour also available! La Raia makes our top wineries in Piedmont list for many reasons, and one of them includes it being a genuinely peaceful, romantic spot for an overnight stay in Borgo Merlassino, a series of old farm buildings which the estate has lovingly renovated into three comfortable apartments.
Book your vineyard tours, tastings and more at La Raia today!

One of the best ways to experience the history and heritage of Piedmont and one of its most famous products, Barolo, is with Winerist's Full Day Barolo Wine Tour. Spend a day with your own private sommelier exploring two of the region's beautiful wineries and conclude with a tour of a stunning UNESCO castle. Oh, and we'll throw in an á la carte lunch too, just for good measure!
La Spinetta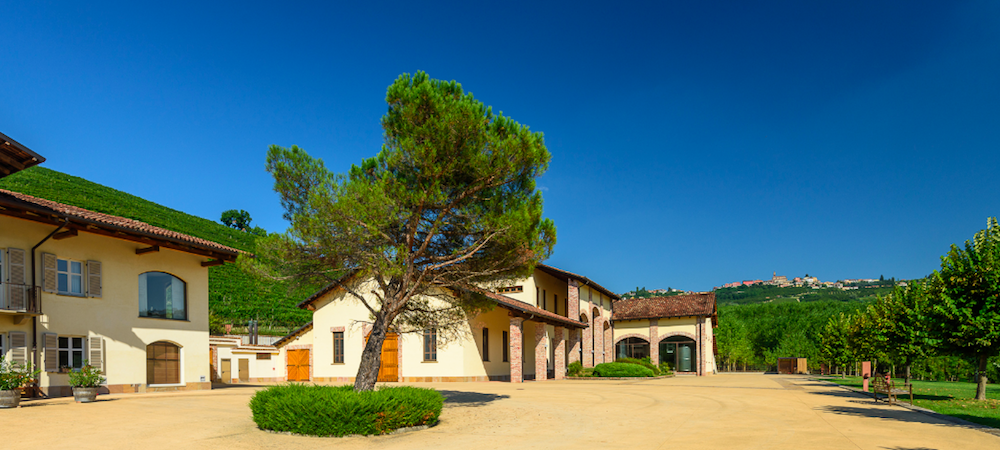 Fans of fine wine need look no further. Literally translating to "top of the hill", La Spinetta, in the Asti area of Piedmont, was founded by Giuseppe Rivetti in 1977 on his return from Argentina. After first producing sparkling white wine from Moscato grapes, the family broadened their vision to produce Barolo and Barbaresco, with such success that their wines now comfortably approach the £100+ mark here in the UK! With a low-intervention ethos meaning that 90% of their work takes place in the vineyard and only 10% in the cellar, the Rivetti family have the ultimate respect for their vines and land, making La Spinetta one of our top wineries in Piedmont.
La Spinetta is an impressive and successful fine wine stop on your tour of Piedmont, and the winery is very happy to take advance bookings for vineyard tours and wine tastings (conducted in Italian, English or Japanese).
Want to visit? Book your wine tours at La Spinetta with Winerist now!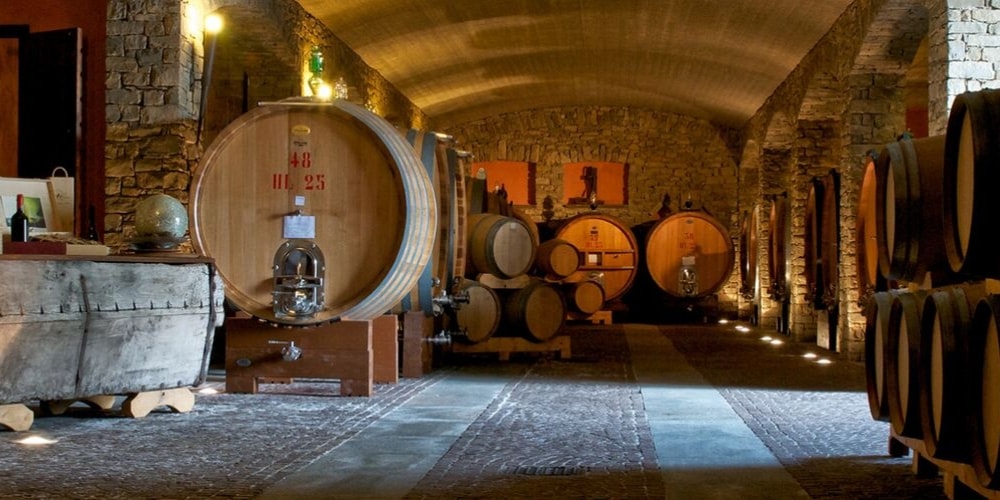 Photo credit: Tenuta Cucco
The Tenuta Cucco winery makes its home in Serralunga d'Alba, a UNESCO World Heritage site which is widely considered one of the best areas for Barolo winemaking in all of Piedmont. 12 hectares of premium Nebbiolo enjoy panoramic views of the rolling countryside, tended lovingly by the Rossi Cairo family who subscribe an unshakeable ethos of sustainable, conscientious viticulture.
When booking in advance, guests can enjoy a wonderful wine tour experience and personally verify for themselves the outstanding quality of Tenuta Cucco's wines! Enjoy tasting your way through the winery's portfolio accompanied by a delectable selection of local produce.
Book with Winerist today for winery and cellar tours at Tenuta Cucco!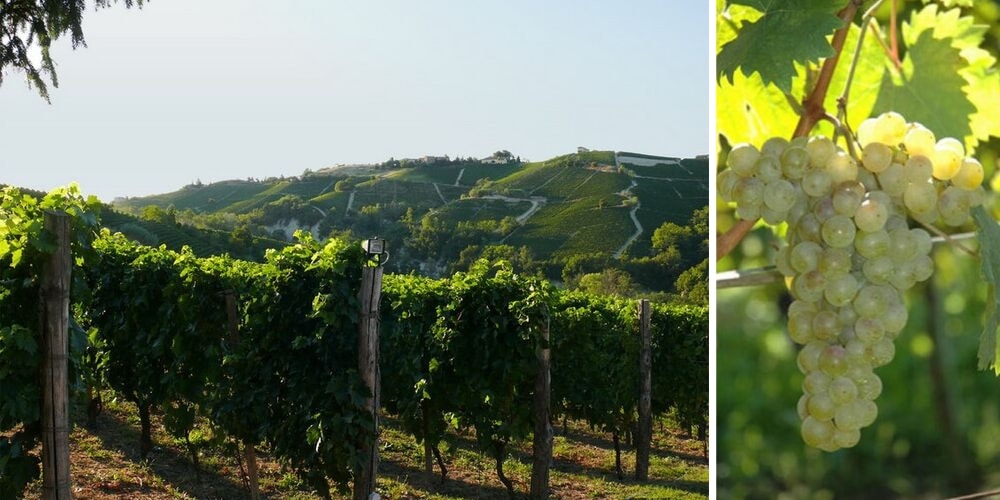 Photo credit: Ca' D'Gal
If you've got a sweet tooth or a soft spot for fizz, Asti is the area to get your fill. One of the best wineries in Piedmont for its low in alcohol and very delicately sparkling, Moscato d'Asti DOCG – a sweet wine made from Moscato Bianco grapes. For four generations, Ca' D'Gal has made this grape the focus of their winemaking efforts, marrying tradition and innovation to create one-of-a-kind artisanal wines.

Hailed as 'the King of Moscato', Alessandro Boido now runs the estate, seeking to obliterate the humble, inexpensive stereotype associated with Moscato d'Asti by crafting age-worthy, rich, luscious and complex fizz. With the Ca' D' Gal estate doubling up as a rustic, quintessentially Italian B&B and restaurant, guests can fully indulge here; stay overnight after walking, talking and sharing the wisdom of this unique place (and of course enjoying a few glasses of Ca' D'Gal's finest!)
Enjoy fantastic winery tours at Ca' D'Gal when you book with Winerist today!

Ciabot Berton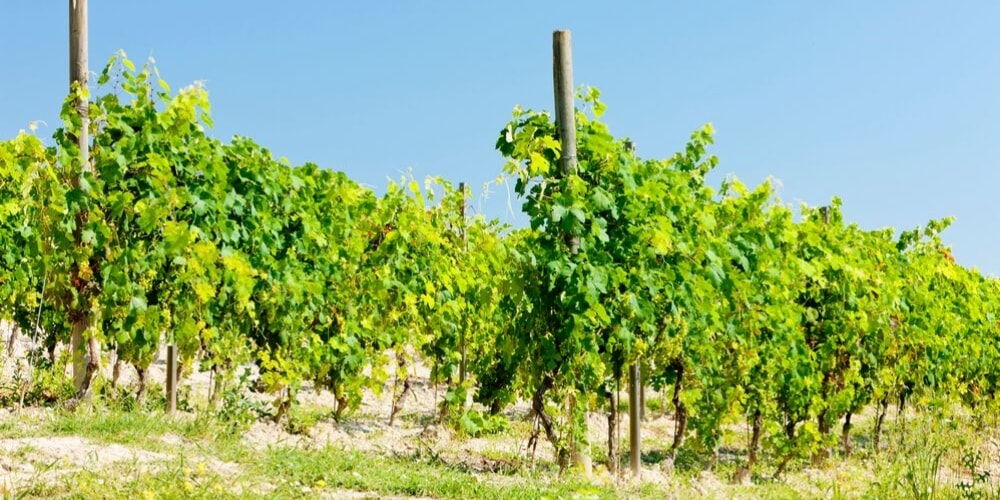 The Oberto family of Ciabot Berton have a venerable and far-reaching history in Piedmont, able to trace their winemaking traditions back to the 1800s and their family name as far back as the 13th century! After years of trading with merchants and dealers, Luigi Oberto decided to capitalise on the value of his grapes by starting his own winery. With his son, Marco, an oenologist and daughter, Paola, an agronomist, Luigi's knowledge and experience is combined with new production methods and techniques harnessing two generations of expertise under one producer. Visit Ciabot Berton to experience a long-established winery with an undeniable heritage in the epicentre of Barolo.
Book your visit today for cultured wine tours at Ciabot Berton!

Why not take Winerist's Full-Day Exclusive Barolo and Barbaresco Tour and take all the hassle out of planning your trip! With visits to 3 premium wineries and your own private chauffeur, there's no better way to enjoy these gems of the Piedmont region.
Le Piane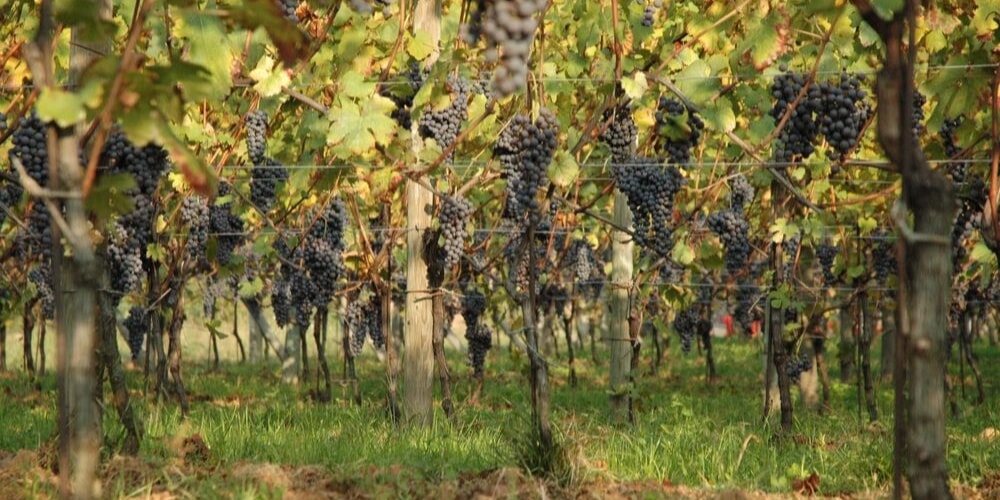 Photo credit: Le Piane
This musical-sounding winery sits just outside the town of Boca, in the heart of the beautiful Piedmont hills. Owner Christoph Künzli has been restoring the property since the 1990s, replanting some forest plots with both Nebbiolo and the more unusual Croatina and Vespolina grapes.
Le Piane loves visitors and runs fantastic tours of the vineyards and wine tastings of vintages old and new. The vineyard plots are particularly special for wine tourists thanks to their traditional 'Maggiorina' layout.
For vineyard tours, cellar tours and wine tastings at Le Paine – book with Winerist today!

La Scolca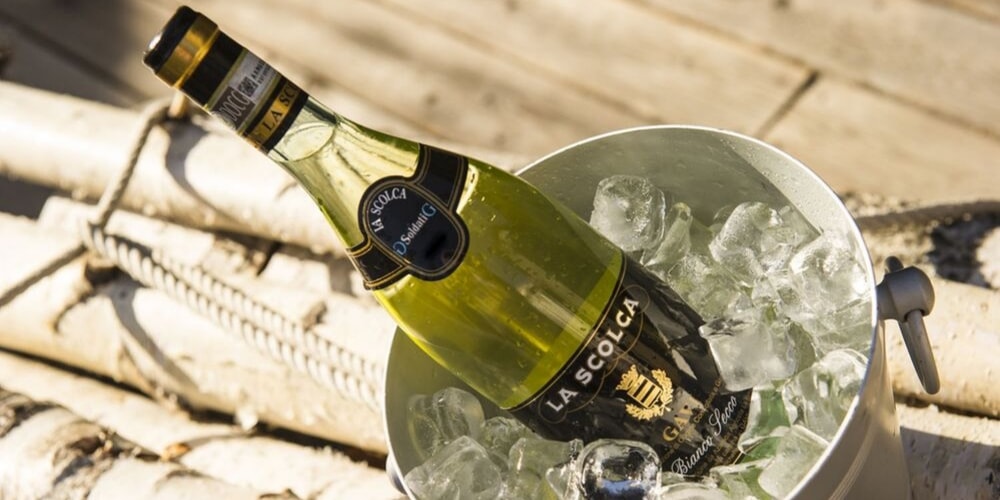 Photo credit: La Scolca
La Scolca is home to the innovative Soldati family, who decided to plant white Cortese grapevines in the early twentieth century in an area traditionally dedicated to black grape varieties. The gamble certainly paid off and now La Scolca are famous for their elegant 'Gavi dei Gavi'. Offering just a couple of reds, production remains focused on still and sparkling wines made from white Cortese.
There are a great selection of well-organised wine tastings and cellar tours available at La Scolca, from Classic tastings of 3 of the estate's best wines with their professional sommelier to blind tasting events and even chocolate and wine pairings.
Want to visit? Book your tasting and tour at La Scolca with Winerist today!

If our best wineries in Piedmont have caught your imagination, why not book a luxurious base for your trip to Italy in the form of one of our favourite Piedmont hotels, the Relais di Tenuta Santa Caterina country house? For extra indulgence, throw in an incredible Full-day truffle hunting and barolo wine tasting tour … just contact the Winerist team today and let us help you plan the Italian trip of a lifetime!