The world around us is changing more quickly than ever before – and, after a turbulent 2019, much of 2020 is set to be the same. From the increasingly stark reality of climate change to the political impact of Brexit and November's presidential election in the USA, travellers are watching, anticipating, and making more decisions than ever before based on what's going on across the globe. Generation Z, starting to travel abroad for the first time, are demanding the highest standards in eco-friendly and sustainable tourism, whilst Millennials seek out the most authentic, immersive travel experiences where every trip, from a weekend mini-break to a month-long adventure, is as memorable as the last. Read on to discover our top trends for savvy travellers in 2020 …
Authentic Experiences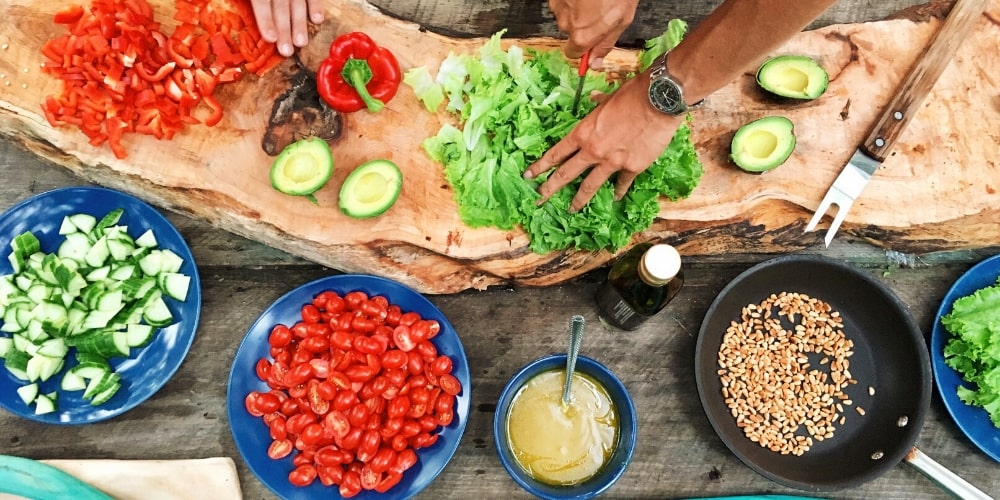 Gone are the days of merely scratching the surface of your next holiday destination. Travellers are eschewing long lazy days by the pool in favour of authentic, immersive experiences which transport visitors to the heart of the world around them. Personalised tours are taking off in a big way, with tour companies and guides using visitors' personal preferences to create unique, bespoke experiences and unforgettable memories in the most targeted and time-efficient way possible. Cultural engagement is king, with insight into regional food, festivals and traditions becoming ever more important for world travellers.
For those searching for the most authentic and unforgettable experiences, we have the answers! Winerist's fabulous Douro Valley Grape Harvest takes travellers right to the heart of the harvest, the Douro's most magical time of year, whilst foodies will find themselves in seventh heaven discovering the secrets of Tuscan cuisine with a private Chianti Cooking Masterclass!
Second City Travel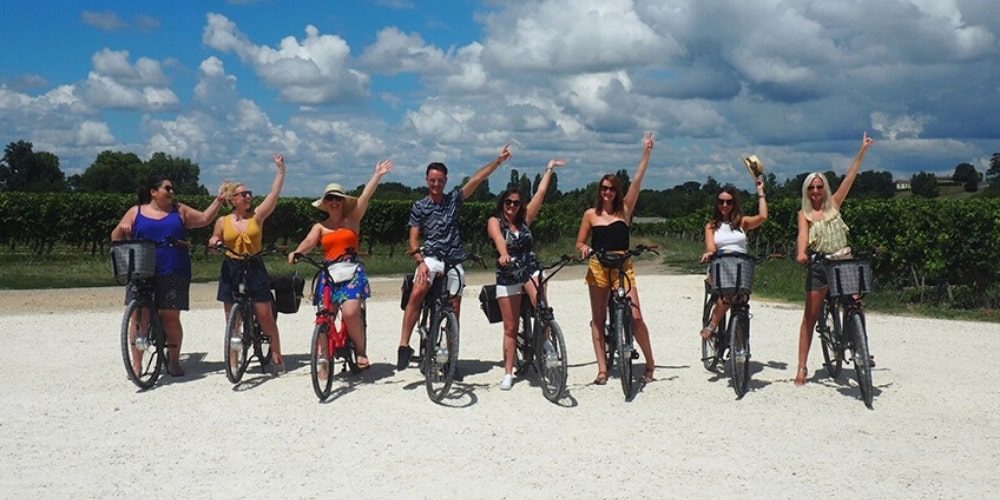 We all know there's nothing fun or relaxing about being packed into popular tourist spots shoulder-to-shoulder like a tin of sardines! The concept of second city travel refers to the exploration of lesser-known destinations in a bid to reduce over-tourism and protect the environment, and it's a principle that global travellers are embracing wholeheartedly. There are many benefits, including cheaper prices, off-the-beaten-track experiences, support for local communities and a reduced impact on the environment, with up to 54% of travellers willing to change destinations in order to travel more conscientiously.
The options are endless; why not trade Paris for Bordeaux and enjoy the city on Winerist's E-Bike Tour and Wine Tasting, or swap San Francisco for Santa Barbara and get lost in the lovely scenery that made the film Sideways famous.
Air Awareness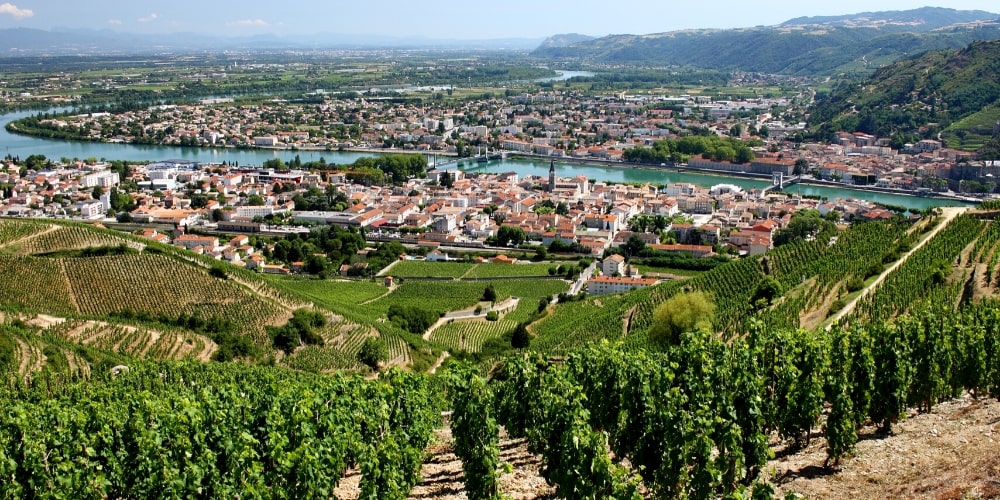 There is no denying the huge impact which carbon emissions from air travel has upon our planet – and despite our desire to decamp to all kinds of far-flung destinations, air passengers are expected to travel more conscientiously than ever before in 2020. Some are leaving aeroplanes behind altogether in favourite of staycations or 'slow travel' options such as train or boat, whilst many more participate in carbon offset schemes to neutralise the impact of their journey. Many airlines already offer the option of paying a small extra carbon offset fee when purchasing an air ticket. Looking further forward, both Airbus and Rolls-Royce are developing electric plane technology (the first flight from Rolls-Royce's debut model, the ACCEL, is expected this year) hoping to make all-electric aeroplane fleets a reality over the next few decades.
Tech Travel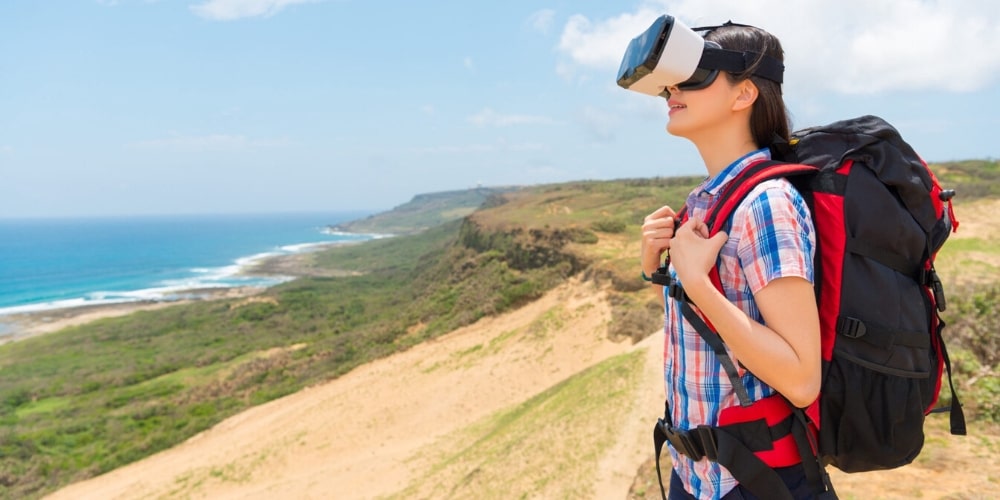 Picture credit: AR/VR Journey
The travel tech industry is booming, and 2020 is set to be another stellar year. All kinds of innovations, from review website such as TripAdvisor to the latest virtual reality technology, allow travellers to engage with prospective destinations both from the comfort of their own home and in real time on the ground. Apps give up-to-the-minute information for curious explorers, whilst augmented and virtual reality systems give unique insight and experiences from visions of Roman sites as they were thousands of years ago, to simulated snow sports so real that users can practically feel the cold. Tech is ever more prevalent on journeys, too. Airports in particular are becoming particularly hi-tech, with facial recognition at borders and electronic boarding passes now common sights around the world. Just make sure your mobile phone is charged!
The Digital Detox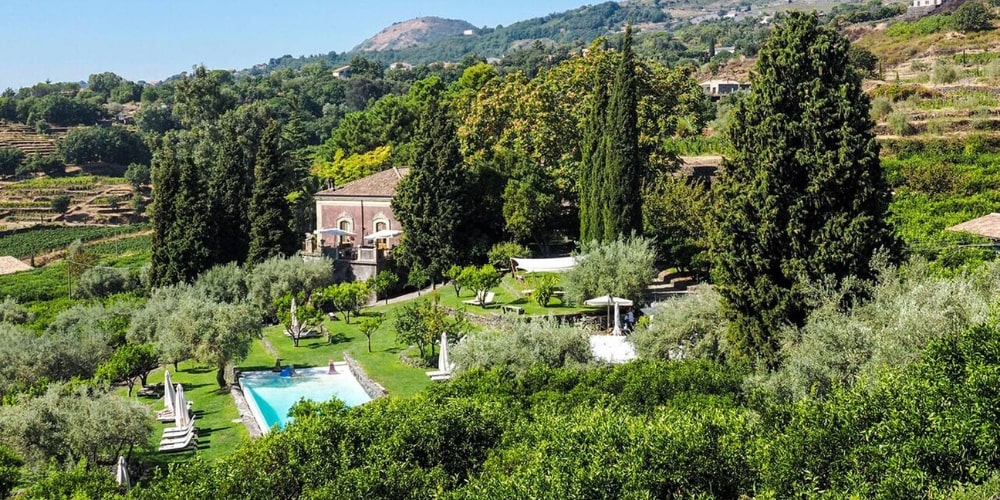 Picture credit: Glamour Magazine
In an ever more switched-on world where screens are our constant companions, many travellers are looking to their next holiday to totally disconnect from technology. The benefits of leaving our gadgets behind can be numerous; reduced stress, better sleep quality, a sense of freedom and a greater feeling of connection with the world around us, and even improved mental health. The travel industry has responded to this need in fine style, with an ever-growing plethora of options for digital detoxers, from switched-off resorts with not a Wi-Fi password in sight to hotels quite literally so far away from modern life that a mobile phone signal feels like a distant memory. Leave those phones, tablets and laptops at home and come back feeling restored and rejuvenated!

Sicily's idyllic Monaci delle Terre Nerre is the perfect place to switch off and relax. The stunning scenery and authentic cuisine offered in this former monastery are second-to-none – soak the in serene bliss of your surroundings with Winerist's exclusive 3-Night Wine Package Stay.
Vegan Voyages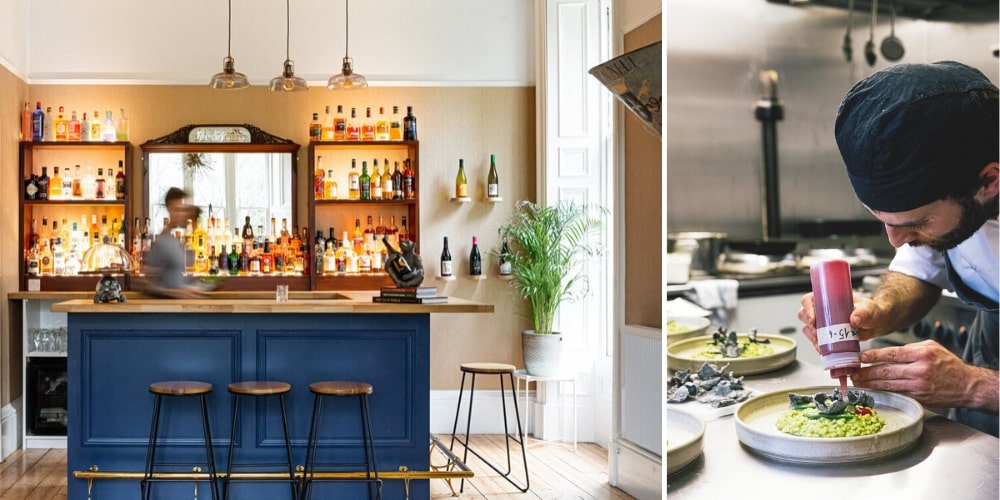 Picture credit: Saorsa 1875
2019 saw an unprecedented increase in the rise of veganism. Whether for health reasons or concern for the environment, tens of thousands of foodies around the world are choosing to give up animal products in favour of exclusively plant-based diets – and so the demand for vegan-friendly travel options has also skyrocketed. Restaurants at all levels are providing delicious options for vegan guests (or even moving away from animal products entirely) bespoke vegan holiday providers organise eco-tours in far-flung destinations, and entire hotels cater for vegan guests. Luxury hotel Saorsa 1875 in the Scottish Highlands is the UK's first totally vegan getaway, where even the bedclothes are vegan-friendly and the restaurant offers a fabulous locally sourced menu.
Why not combine a visit to amazing Saorsa 1875 with Winerist's exclusive 4-day Whisky Experience in Scotland … the great news is that whisky is 100% vegan!
Eco Travel
Global willingness to actively combat climate change is higher than ever before, thanks to the tireless efforts of activists such as Greta Thunburg and the increasingly obvious impact that human activity is having on our planet (at the time of writing, around 11 million hectares of land in Australia has been consumed by the country's worst ever bushfires) Not only is the travel industry as a whole starting to make positive changes, with single-use plastics increasingly banned in airports and carbon offset schemes ever more common, but individual travellers are also seeking to ensure that their journeys have as little impact as possible, in all kinds of ways. From eschewing aeroplanes in favour of staycations or alternative travel methods, to eco-hotels, organic produce and sustainable travel products, there are plenty of options for travellers which all add up to make a big difference.
For visitors to Bordeaux, Medoc And Bay of Arcachon Full Day Wine Tour from Bordeaux is a wonderful way to explore the surrounding region.
The Hottest Destinations of 2020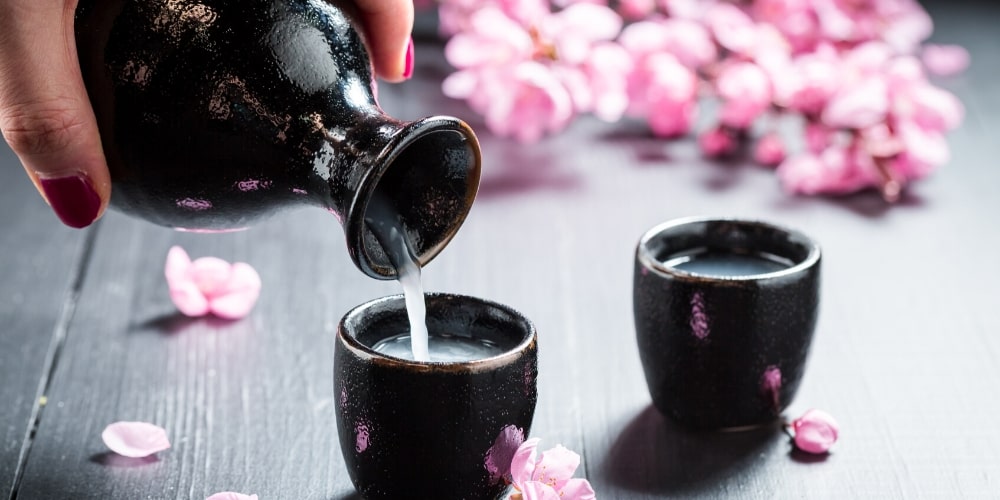 If you're still undecided on where you'll be exploring over the next 12 months, we're here to tell you which destinations are hot, hot, hot! For lovers of long-haul, Japan is gearing up for another stellar year hosting the 2020 Olympic Games following the success of 2019's Rugby World Cup. If you're following the Games it's imperative you take the time to explore the treasures of Japan – we highly recommend Winerist's 2-Day Ultimate Sake and Japanese Food Experience in Kyoto to get under the skin of the culture in this most unique of locations. Bhutan, meanwhile, has been named as the world's most sustainable tourist destination thanks to huge efforts to preserve the nation's amazing natural beauty and promises the most magical of getaways for lovers of eco-tourism and luxury alike.
Want even more travel inspiration for the year ahead? Read Winerist's full list of 2020's hottest destinations here!
Out of This World Experiences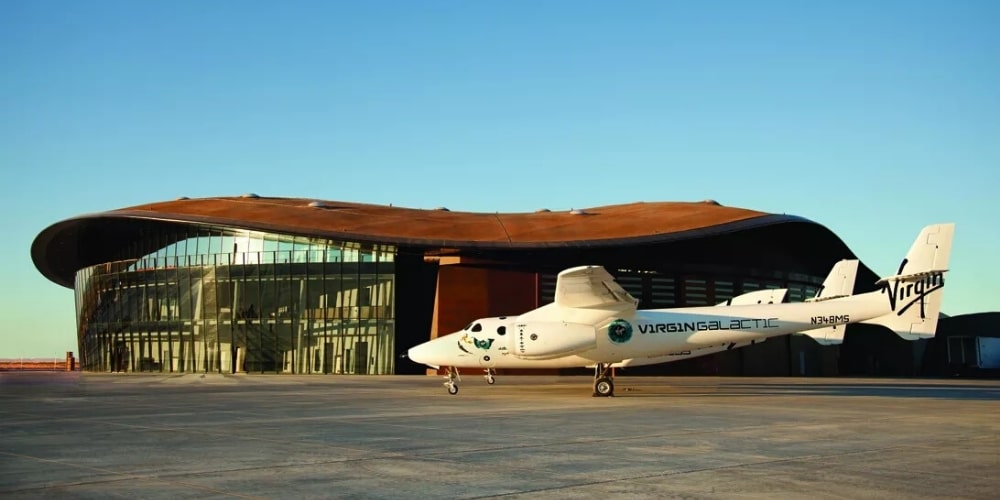 Photo credit: CNet
2020 might just be the year of quite literally the planet's most out of this world travel experience! Yes, the future is here and space tourism is on the cards for the very first time. Virgin Galactic have opened their very first spaceport at their headquarters in New Mexico, designed to accommodate incoming space tourists, and expect to launch the first commercial space journeys over the coming months. It might be a while until you get your spot, though – the Virgin Galactic waiting list is extensive, populated by celebrities and famous names, with a $200,000 deposit required to secure your place in space! Virgin Galactic aren't the only players in the space tourism market, however, with SpaceX from Elon Musk and Blue Origin both working hard to send their first paying passengers into orbit. Further out, there are even designs from the Gateway Foundation for the world's first space hotel. The Von Braun Rotating Space Station would orbit the earth in luxury with restaurants, bars and rooms all available – construction is tipped to begin as early as 2025!