With continued technological advancements and massive investments in R&D, the wine production in Australia has achieved great heights in the course of the last 30 years. The country is currently the eighth largest wine producer in the world and the iconic New World wine nation. But what are the top Australia wine regions and wine tours? Read on to find out!
Australia's wine production is concentrated in the southern part of the island, near the coast, where the climate is cooler, mediterranean. In particular, the region of South Australia holds 50% of the national planted area. Around the city of Adelaide – newest Great Wine Capital and home of premium food and wine – are spread the most prestigious wine-producing areas, such as for example the Barossa Valley, Adelaide Hills, Eden Valley, Clare Valley and McLaren Vale.
New South Wales, the 'small' state of Victoria and Western Australia cover the rest. In recent years, the island of Tasmania and the state of Queensland started to have their success.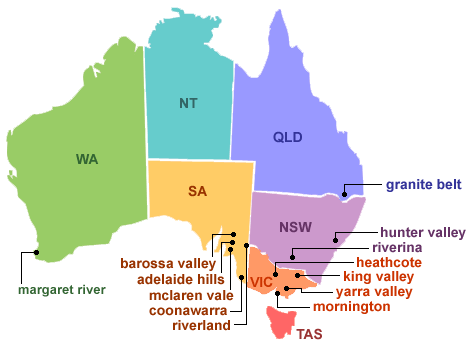 photo credit: theworldwine.com
---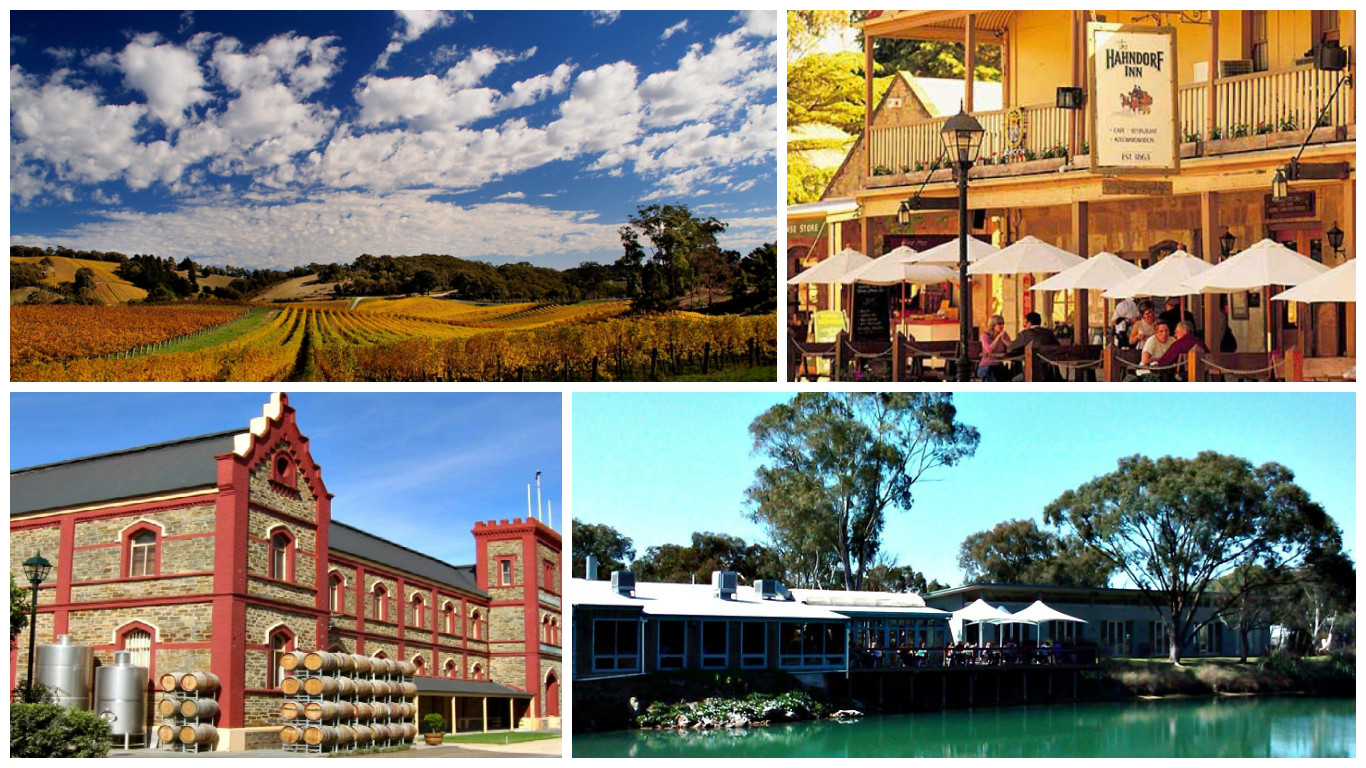 Settled by a mixture of German and British pioneers in the 1840s and 50s the Barossa Valley has evidence of colonisation everywhere.
The wines from Barossa are comparable to those from Bordeaux, Napa Valley and Tuscany and its vines, some of the planet's oldest, have made this region world renown. Spend a whole day visiting famous Australia's wineries and enjoy tastings of powerful and sensational Shiraz with this luxury limousine wine tour. The panoramic view of the countryside and vineyards won't disappoint you!
If you want to discover the work of a winemaker, Penfolds winery invites you over at its laboratory to make your own blend of Grenache, Shiraz and Mourvedre. The full-day wine tour includes more visits of premium wine producers and the possibility to stop at the award-winning Barossa Cheese Company for a real local food and wine immersion.
Indulge your senses with this Choco Vino experience and learn how to pair the finest chocolates with delicate wines. Take your seat in the limo and let you guide from an experienced driver through the region of Adelaide Hills, home to a range of elegant sparkling and still wines from Sauvignon Blanc, Chardonnay, Pinot Noir and Shiraz.
For your stay, we totally recommend the Barossa House Bed & Breakfast, an excellent and comfortable base for any wine adventure.
---
Australia Wine Tours in CLARE VALLEY

Clare Valley is recognised as the Riesling Capital of Australia and a great day trip from Adelaide. If you are interested in exploring this famous cool-climate region, book a full-day wine tour and unlock the secrets of 150-year-old-cellars. Clare Valley may have a reputation for elegant and balanced Riesling but it also produces some of the most startling concentrated, brawny Cabernet Sauvignon and Shiraz in Southern Australia.
---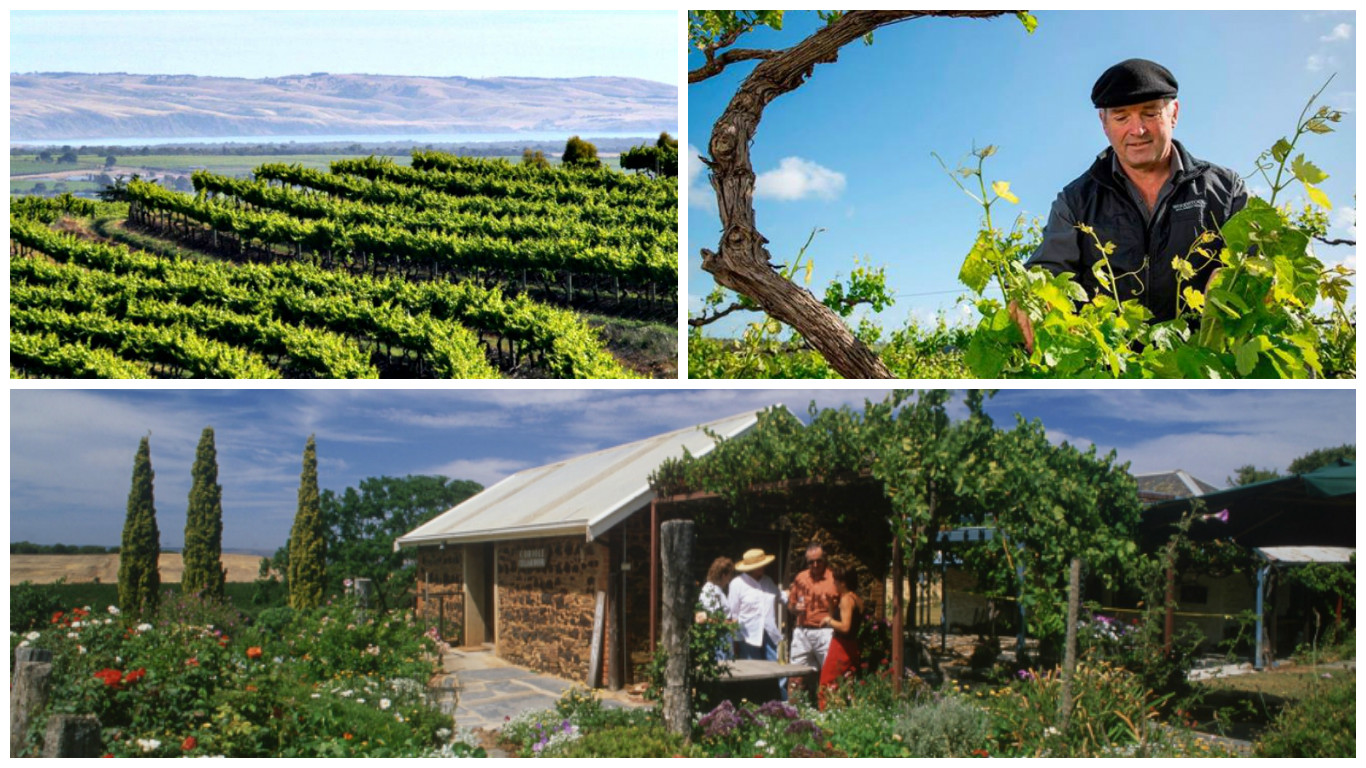 McLaren Vale is another very interesting area producing excellent examples of wines from Shiraz, Cabernet Sauvignon, Chardonnay and Grenache. Enjoy wine tastings from wineries specialising in those different varieties: check this full-day wine tour, a visit to a famous manufacturer of chocolate is included.
For a broader and unforgettable wine and food experience, treat yourself to a private tour with a professional expert: you'll enjoy visits at stunning wineries with modern architectural design, restore your eyes with breathtaking Aussie landscapes and indulge your palate with first-class wines and the best and finest regional products.
Centrally located to McLaren Vale's wineries and restaurants Rosebank Bed and Breakfast offers peaceful stay at its charming property with garden setting.
---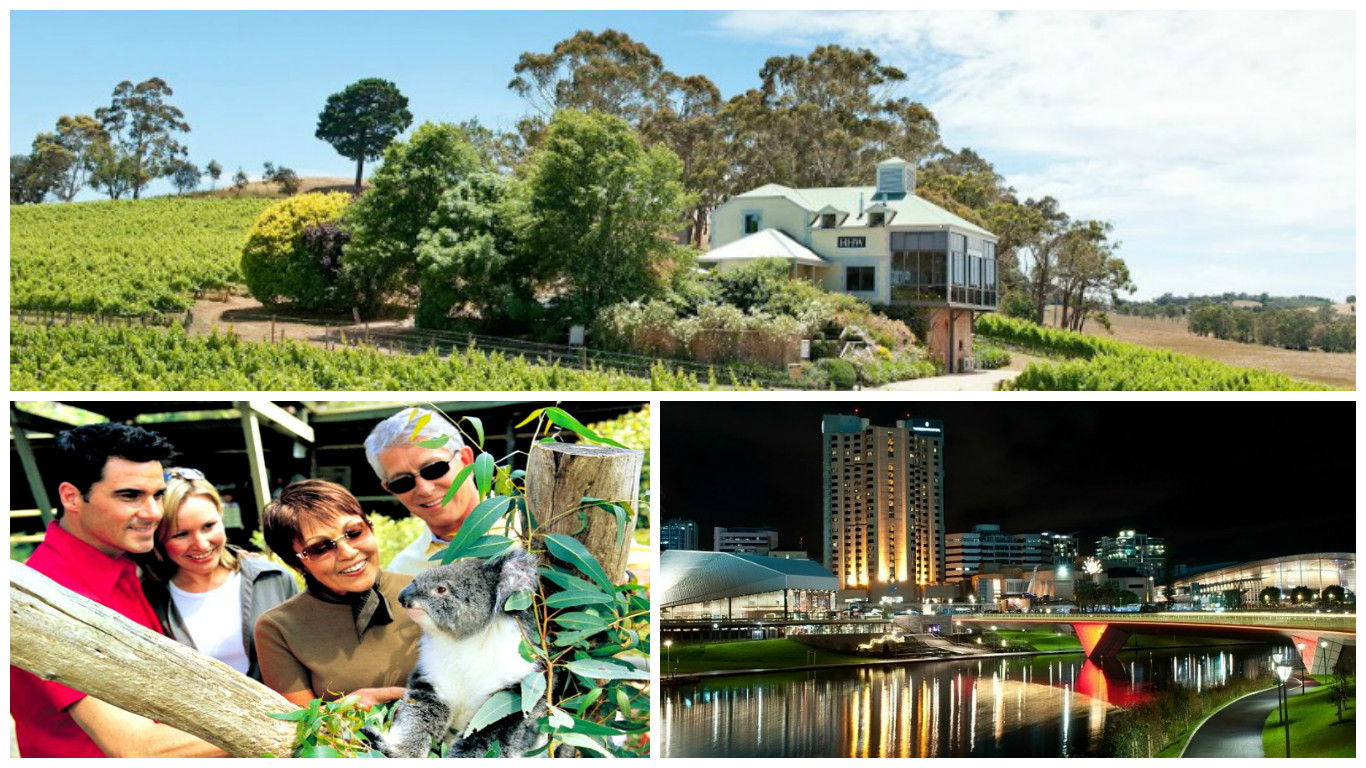 Adelaide Hills, at the centre of South Australia's wine country, is acknowledged internationally for its distinctive premium wines, viticulture and stunning scenery.
Let us introduce you to this vibrant region which is home to more than 50 wineries in this full-day wine tour: enjoy breathtaking views of the city and coastline from Mount Lofty, take a stroll through the village of Hahndorf – oldest surviving German settlement – and lunch at a top-quality restaurant with a unique setting.
Discover the beautiful city of Adelaide and feel the passion for an authentic life, well-lived. This full-day excursion takes you to Adelaide's main attractions and points of interest – such as the Botanic Gardens and Park, St. Peters Cathedral and the Adelaide Oval. You'll get marvelled by the blend of historic buildings, wide streets, cafès and restaurants and will encounter other sites like The National Wine Centre and the Haigh's Chocolates factory.
Adelaide Hills Country Cottages offer peaceful, secluded accommodation with spa bath, a fireplace and a private patio.
---
Australia Wine Tours in YARRA VALLEY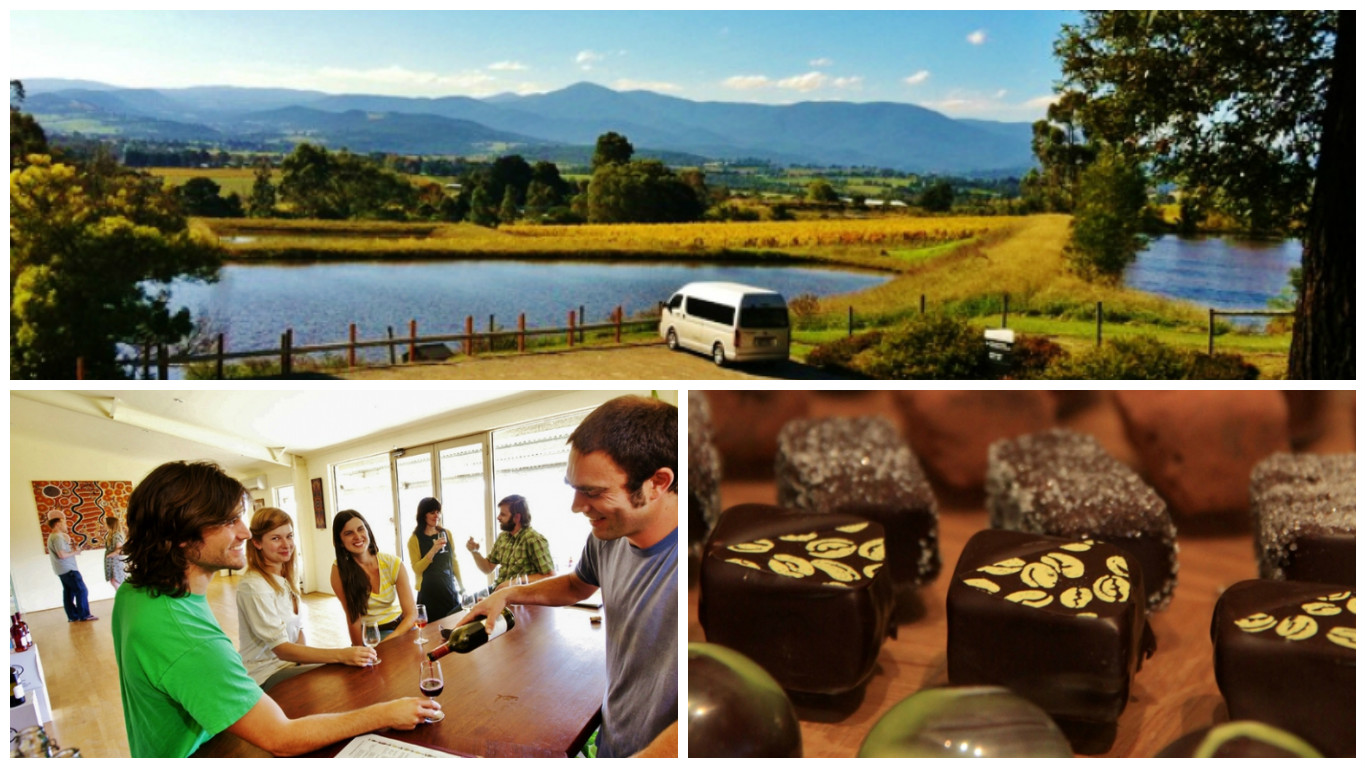 Escape to Yarra Valley and indulge in every type of classic cool-climate wine best known for it's Pinot Noir and Chardonnay. Enjoy an exciting full-day tour packed with visits to some of the most treasured wineries and sample a real taste of the valley. Cap off your day with a trip to the Yarra Valley Chocolaterie for sweet chocolate confections.
Indulge in the finer things of life with this wine and gourmet tour: you will visit 4 wineries including the famous De Bortoli Italian family-owned winery and have the chance to taste cheeses directly from the Cheese Maturation Room. Next, enjoy a delicious and authentic lunch at the Domaine Chandon overlooking the marvellous vines.
Sleep at the White Lotus Day Spa and Hotel to unwind in the spa bath or with your choice of massage therapies.
---
Australia Wine Tours in MORNINGTON PENINSULA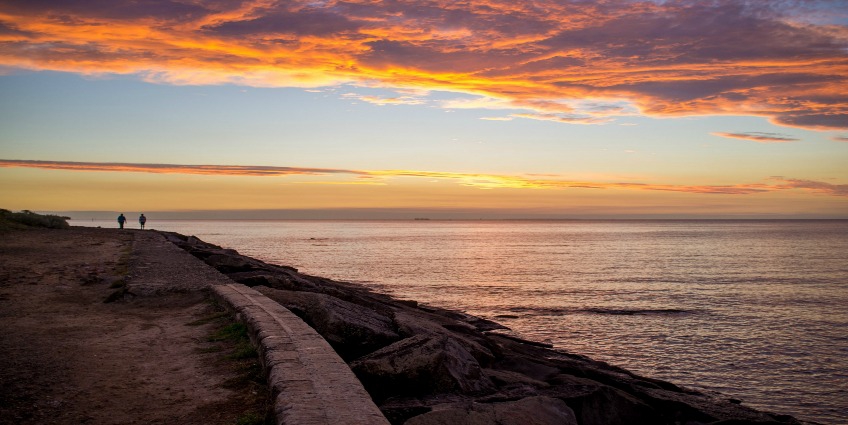 The Mornington Peninsula is a total temptation: wines here are sensational and the beautiful natural environment creates an enviable lifestyle. Live the high-life as you explore its glorious scenery in the comfort and luxury of a Rolls Royce. This full-day private wine tour guides you in a journey of treasures and flavours by tasting the finest cool climate wines and local cheeses, while discovering the terroir and the winemaking process.
---
Australia Wine Tours in SWAN VALLEY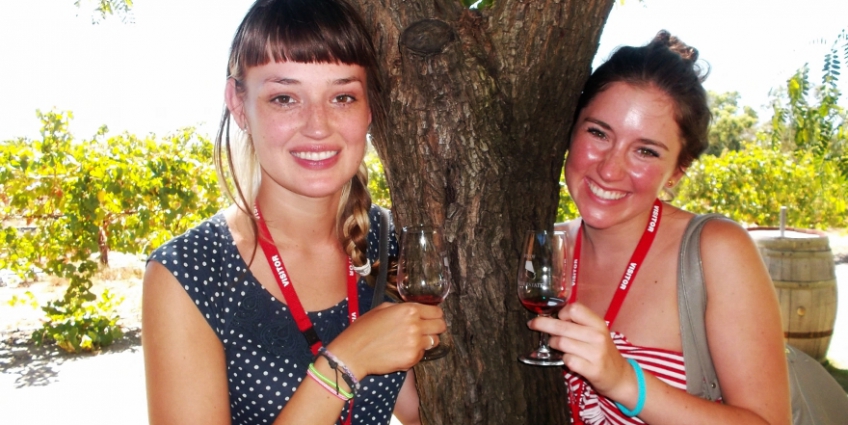 Swan Valley is Western Australia's oldest wine-growing region which boasts great boutique wines. It is also a great place to visit for art lovers: talented local artisan from contemporary potters to Aboriginal painters regularly exhibits their work in studios, galleries, and cafes.
If you are curious about gastronomy and modernity you can't miss out on this half-day wine and food tour along the nationally awarded Food &Wine Trail of the Swan Valley – Perth's Valley of Taste. During this journey you will savour exotic flavours and authentic Australian delicacies while being entertained with stories about the people, the history and the culture of the region.
Stay at The Good Life B&B which has great access to the Perth International Airport, Lesmurdie Falls, and the iconic Cottesloe beach.
---
Australia Wine Tours in KANGAROO ISLAND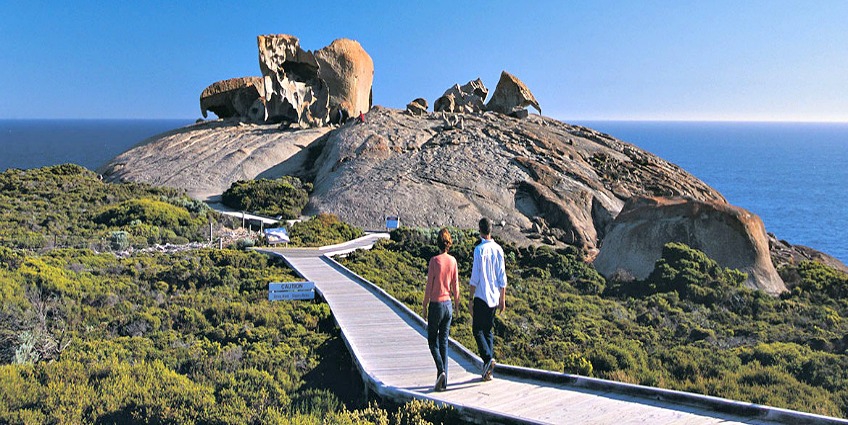 Kangaroo Island is Australia's newest wine-producing regions with wines renowned for its strong varietal's fruit flavours and intense colours. Take a full-day tour to this gorgeous destination, where local wines, pristine beaches and sunset are on your doorstep. Discover the iconic wildlife of the island with its sea lions, koalas and freshwater lobster. Next, savour a fine gourmet lunch experience paired with local wines and finally enter to Flinders Chase National Park where you can view spectacular formations of Remarkable Rocks, Admirals Arch and D'Estrees Bay.
---
Australia Wine Tours in MARGARET RIVER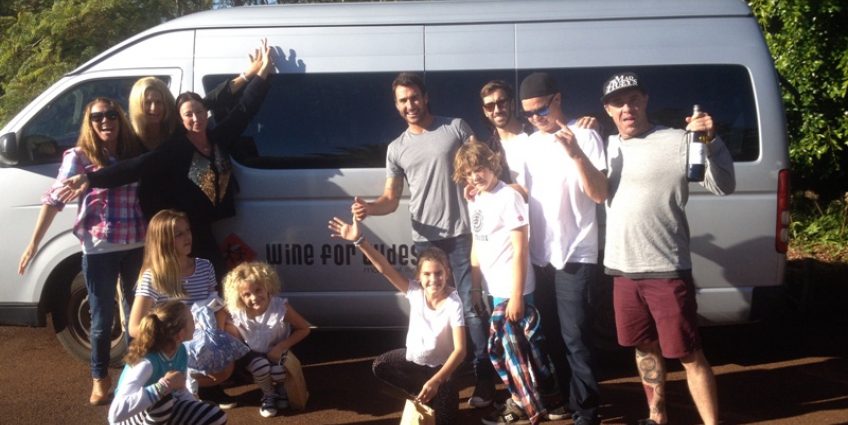 Margaret River is without a doubt the most famous area of Western Australia. Located south of Perth, it is mostly known for its wines from Cabernet Sauvignon, as well as Chardonnay and Pinot Noir. Enjoy a unique wine tasting tour and take a  journey to award-winning boutique wineries, friendly and informative guide with a great local knowledge will teach you about what you are savouring.
Excited to embark on these wonderful Australian wine tours? Great! Book your experiences with Winerist today. To prepare you for your wine holidays in Australia, check out our list of the top 10 things to do in Australia once you're here! Do you know a lot about Australian wines? Can we guess how much of an Australian wine buff are you?