It's almost that time of the year for family, turkey, football, and of course, gearing up for Black Friday. Thanksgiving can be quite stressful from booking trips to juggling family. With so much on your plate, you shouldn't have to worry about picking the right wines to complete the perfect Turkey Day feast.
It's difficult to find THE perfect wine to serve with the meal since Thanksgiving is a cornucopia of flavours. However, there are some wines that will probably not pair well. Be wary of super dry white wines which can disappear in the layers of fruity, sugary, and salty flavours of Thanksgiving. You should also be aware of the alcohol content in the wine and aim for wines that are between 11-13% since turnkey already releases the food coma inducing tryprophan. You wouldn't want a higher alcohol wine to make you miss the Black Friday early bird specials. To keep it simple, we recommend having a sparking pre-dinner drink and at least one white and one red wine during the main meal.
---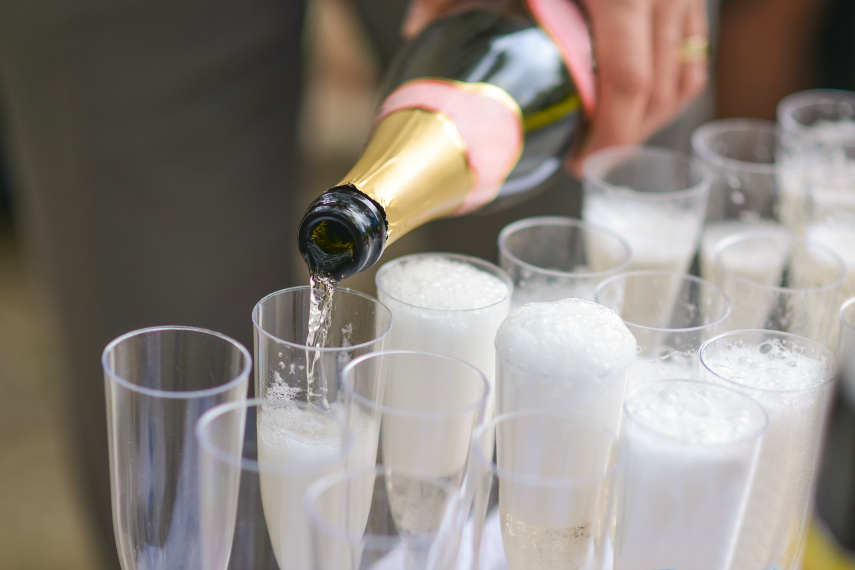 SPARKLING
1.       Major holidays call for special drinks! What better way to start the meal off on a celebratory note than to pop a sparkler? Champagne is a great as an aperitif and pairs very well with sides such as green beans and roasted squash. A Champagne high in acid with soft bubbles can also be a refreshing palate cleanser between bites. Sparkling wines can go by the name Champagne (with a capitol c) if it is made in the Champagne region of France. Champagnes with a lower case c are made elsewhere but in Methode Traditionelle. When looking for more wallet-friendly drink, find a wine from Bourgogne, California, or Italy labeled with Methode Traditionelle.
2.       If you are serving an adventurous crowd, try adding a Lambrusco to your wine selection. When we say Lambrusco, we don't mean that overly sweet stuff you were drinking at a college frat party. Lambrusco is a red wine from the north central Italian region of Emilia-Romagna that is low in alcohol (rarely over 12%) and slightly carbonated. The level of alcohol on the label should give you an indication of the sweetness of this wine – the higher the alcohol, the drier the wine. We recommend a dry (around 11%), young, Lambrusco to serve at Thanksgiving.
---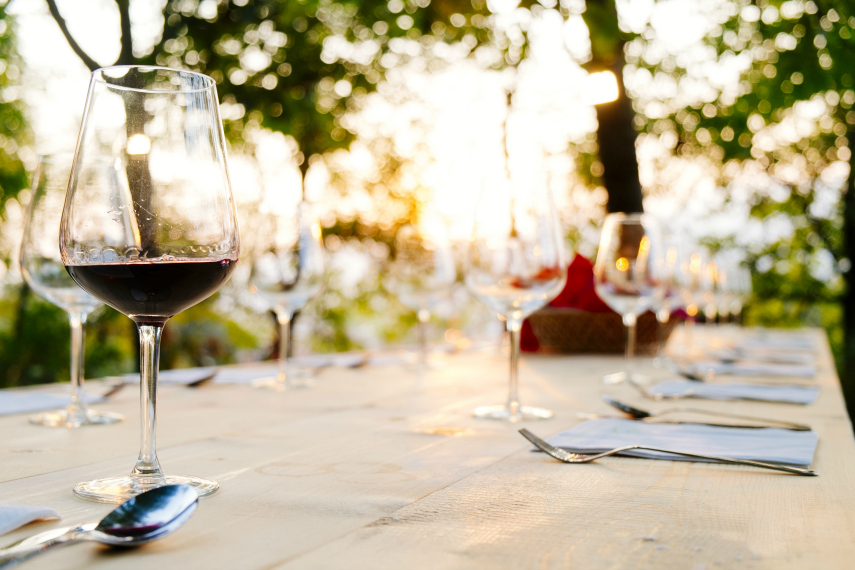 VERSATILE REDS
3.       Pinot Noir is a perennial favourite light-bodied wine for Thanksgiving. Its high-acid and low-tannin profile mixed with bright flavours of cherry and cranberry, pairs well with the rich and fatty turkey. Californian Pinot Noir have been notoriously expensive but there are more wineries producing great wines at a great price. Try serving Pinot Noir at a slightly cooler temperature than you would serve other reds to bring out its bright character.
4.       Beaujolais is a light to medium bodied red wine produced in the Beaujolais region of France, just south of Burgundy. Every year around Thanksgiving time, the French celebrate the Beaujolais Nouveau Day which marks the end of the harvest season, by drinking this year's new vintage. A young Village Beaujolais is a great wine for Thanksgiving because it's fruity, refreshing, and can be budget friendly. Splurge for a fuller bodied Beaujolais Cru if you are having a more intimate Thanksgiving dinner.
---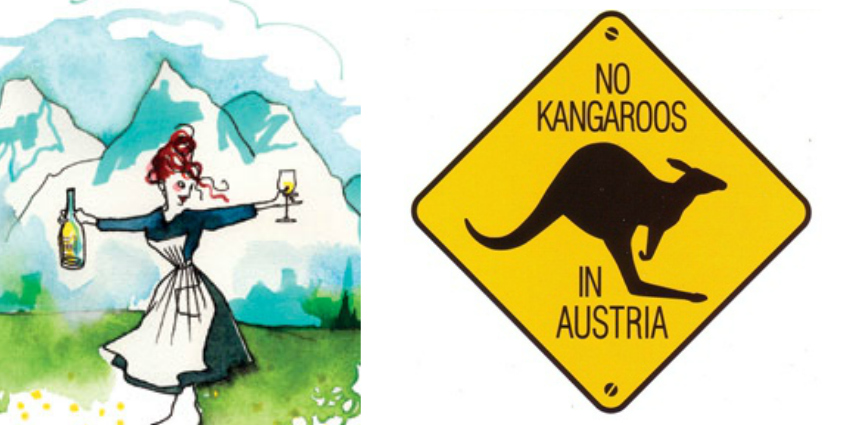 VERSATILE WHITES
5.  Like the Pinot Noir, Riesling has also been a traditional Thanksgiving crowd-pleaser. This easy-to-drink wine can pair well with a wide range of flavours from sweet potato casseroles to giblet gravy. Look for a dry, demi-sec, Riesling with a slightly sweet finish. If you want to stick with an all American meal, pick up a few bottles from the Finger Lakes region in upstate New York or Washington State.
6.   Grüner Veltliner is the ultra-versatile, Austrian (not Australian) signature wine with notes of green apple, citrus, and white pepper that pair especially well with Thanksgiving vegetable sides. Although this wine is light and unoaked, it has an interesting minerality and full finish. Grüner Veltliner can age very well so we recommend you picking up a vintage with a few years to it.