Lying to the east of Rioja, Catalunya (AKA Catalonia) offers a diverse range of wine styles. Renowned for its fresh, zesty Cavas and outstanding gutsy reds from Priorat, Catalunya is hot, harsh and host to some serious talent in the wine industry resulting in some of the most stunning wines in Europe – not to mention having some of the most breathtaking landscapes to visit. In Priorat, winemakers battle against an arid, rugged landscape planted with mature vines that reach far down into the glimmering red slate 'llicorella' soils. Read on to discover some of the highlights of the area offering a true taste of this diverse, complex and beautiful region.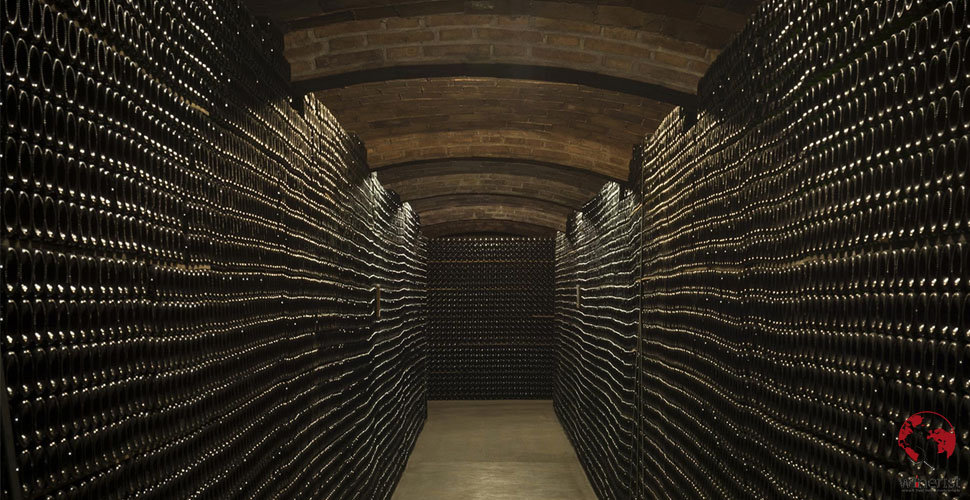 Juve y Camps
Juvé y Camps
Inland, and to the west of Barcelona, Juvé y Camps is a family-owned winery that has been crafting fizz using the traditional Champagne method for 200 years. 100% organic practices are used on the long-established local grape varieties of Macabeo, Xarel-lo and Paralleda, with the additional use of Champagne varieties Chardonnay and Pinot Noir in a couple of their wines. Head their way for an authentic tasting of Spanish bubbles – their 10-year-aged golden, nutty, rich yet fresh Xarel-lo is a must-try!
Want to get in the mood before take-off? Swing by your nearest Majestic Wine store for a taste of their non-vintage blend!
Want to visit? Enquire here!
Alta Alella
Hug the coast and head a mere 12km north of Barcelona and you will find yourself on the doorstep of Alta Alella: the cellar in closest proximity to Cataluyna's capital city. Pitched between the Mediterranean Sea and Montserrat mountain range, tucked away amongst the folds of undulating hills, the team at Alta Alella will nurture you through their 'transparent' range of still and sparkling wines during one of their tours and tastings. With a range of cellar and vineyard tours to match your preferences, the infectious ethos and passion of the team is not to be missed.
Álvaro Palacios Winery
Winner of 'Decanter Man of the Year' in 2015, Álvaro Palacios is a legend in the wine world and one of the most influential figures in Spanish winemaking history. Having studied oenology in Bordeaux and worked under a winemaker from none other than Château Pétrus, Palacios is famed for putting Spanish fine wine on the map after he established a winery of his own in Priorat. If it's quality you seek on your adventures in Catalunya, this is the Holy Grail.
To taste the pinnacle of Priorat, the winery arranges luxury food and wine tours for private groups (minimum 2 guests). To get your fill of fine wine for the trip, this is your moment.
What to visit? Enquire here!
Clos Mogador
Intuitive, familial and heart-warming; to visit Clos Mogador is to be invited into a wine home that has seen great-grandparents and grandparents pass passion and experience through the family generation by generation. Viticulture and vinification is as natural to the house as if the land makes the fibre of their muscles and the wine itself courses through their veins. Prepare to be lulled through a tour and tasting of flawless yet accessible knowledge with some of the most intense, rich and harmonious wines you could hope for. Sure to be one of the top highlights of your trip to the region; don't miss your opportunity to visit.
Want to visit? Book here!