With Argentina increasingly in the spotlight for incredible wine and food experiences, we asked South American wine expert Amanda Barnes from Around the World in 80 Harvests to recommend the best 5 wine spas in Mendoza. 
After a long, hard day visiting wineries and indulging in the best steak on the planet, what could be better than a bit of wine therapy? Here's my pick of the best wine spas in Mendoza…
Entre Cielos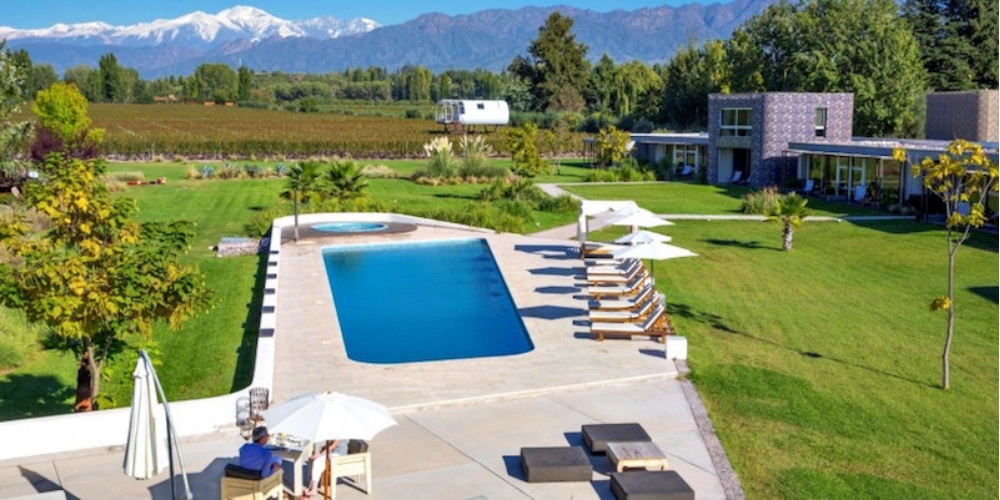 Literally meaning 'between heavens', Entre Cielos is all about pleasure. From the traditional Turkish hamam with six different chambers in which you can steam, soak and exfoliate, through to the wine therapy treatments that use the naturally detoxifying properties of grape skins, Entre Cielos is spa heaven on earth and was just rated the best in South America 2017.
Cavas Wine Lodge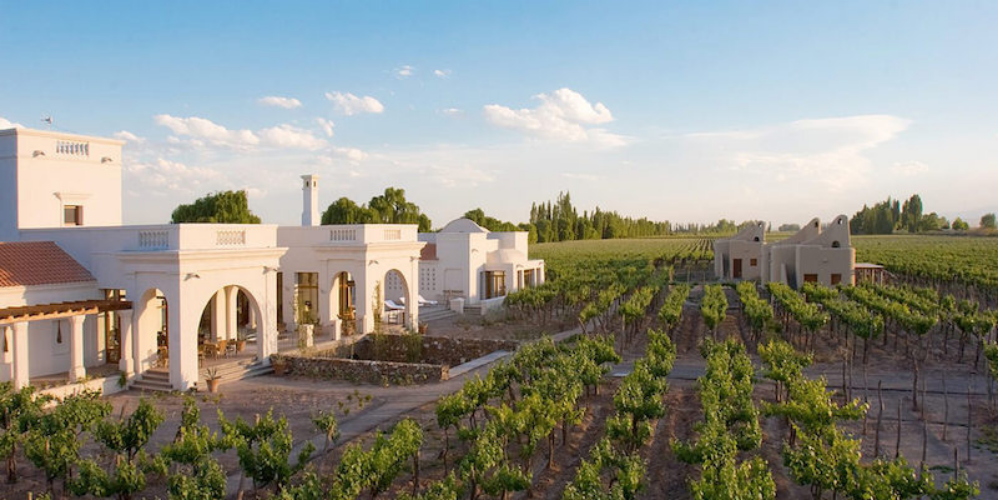 With private chalets tucked in-between the old parral vines of Lujan de Cuyo, Cavas Wine Lodge offers the utmost privacy and an idyllic spot for a romantic getaway in wine country. The colonial-style pool and spa area is surrounded by flower gardens, and the spa assistants won't hesitate to lay out a spread of fresh petals, sweet treats and sparkling wine for a private jacuzzi.


Auberge du Vin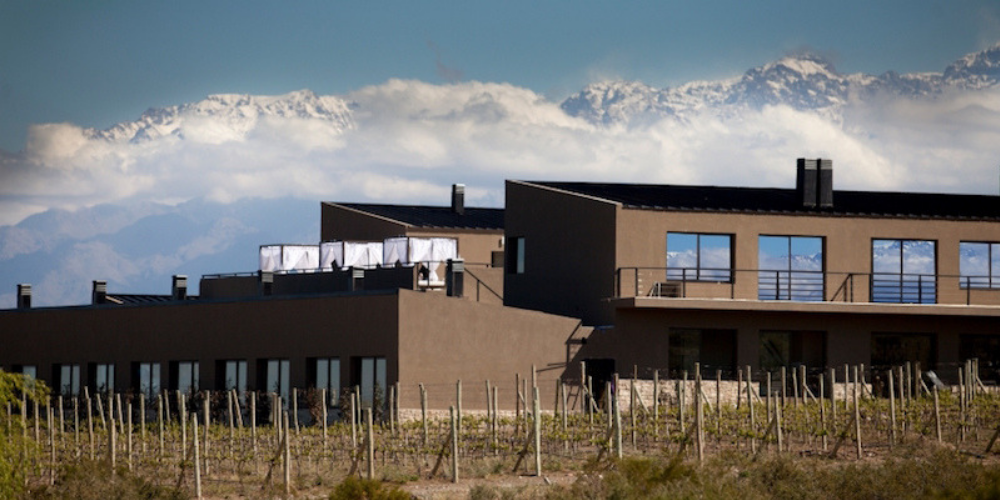 In the Uco Valley's privileged Tupungato region, this wine hotel is set between Malbec vines with a view of the snowcapped Andes in the distance. Relax after a day touring the nearby wineries with a refreshing wine-cocktail and good book curled up on a sun lounger by the indoor and outdoor pool.
The Vines of Mendoza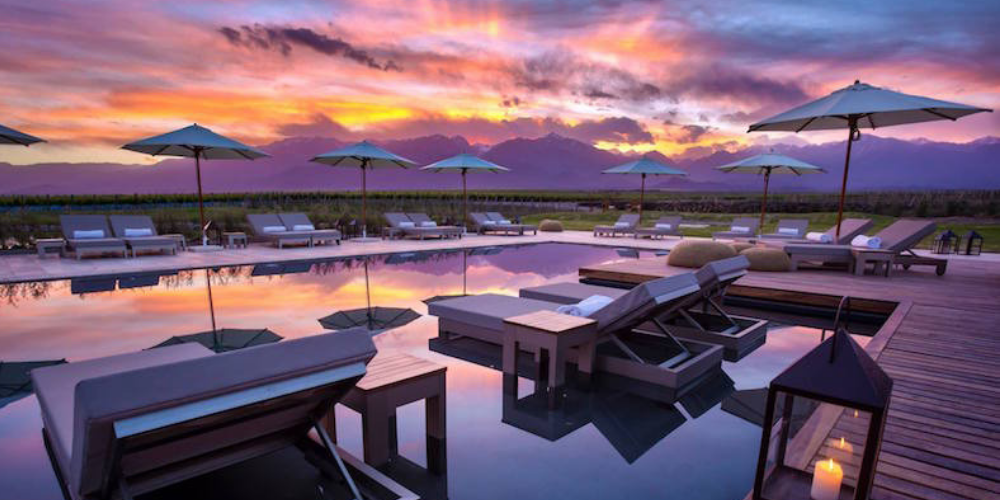 Famed for its seven-course BBQ menu, you'll need a bit of post-steak R&R at The Vines. Take a plunge in the slender pool before enjoying a sundowner in the two jacuzzi tubs set between the vines while the sky turns deep orange as the sun drops behind the mountains each evening.
Contact Winerist to visit The Vines of Mendoza
Casa de Uco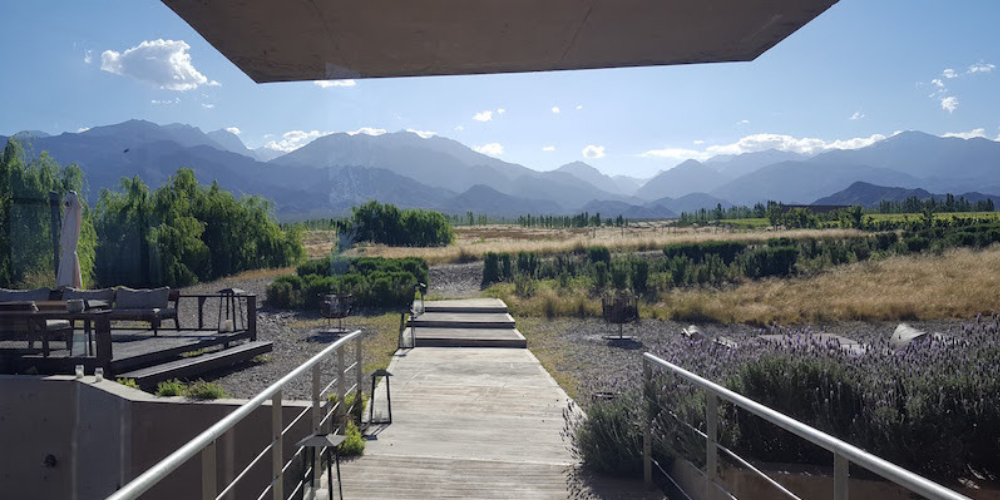 Set in its own 320 hectare estate with a carpet of Malbec vines that practically reach the Andes mountains, Casa de Uco is a wine resort in the heart of Mendoza's Uco Valley with panoramic views from the beautifully designed hotel and spa. The infinity pool overlooks the vineyards and Andes foothills, and the indoor spa uses fresh mountain water to give you an invigorating experience. Spoil yourselves in the restaurant afterwards with a lovely glass of the hotel's own wine.
Contact Winerist to visit Casa de Uco
Don't just take our word for it; try them for yourself by visit our dedicated tours page here. And while relaxing at one of the amazing spas, why not check out our wine and food tours in Mendoza?
A specialist in South American wine, Amanda Barnes is an award-winning wine writer and presenter who has tasted over 3000 Malbecs, eaten hundreds of Chilean oysters and crossed the Andes on horseback. Find her on Instagram, Facebook, Twitter and at 80harvests.com