There are few places in Europe more perfect for a getaway at any time of year than spectacular Sweden! During the winter months, this Scandinavian country becomes an enchanted wonderland, resplendent with stunning scenery, cosmopolitan towns and cities, and mouth-watering food culture; summer sees Sweden burst into full bloom and become a haven for lovers of the great outdoors.
Situated in the very north of Europe, Sweden's winter landscapes do not always make finding food easy for their inhabitants. Swedes have therefore built their food culture around a long tradition of scouring the countryside for nutritious ingredients and transforming this fresh produce into delicious cuisine. Refining and elevating the produce of the forests, lakes and fields is the principle at the heart of all Swedish cuisine, from everyday cooking to Michelin-starred fine dining.
Swedish food and drink is a true reflection of the country's culture, fusing the traditional with the innovative. Sweden's focus on creating a sustainable future shines through in a thriving food-tech start-up scene which initiates trends that the rest of the world follows. All kinds of food tech ideas, from oat-based drinks to apps for rescuing unsold food, were conceived in Sweden and now influence countries around the globe. Swedes are world experts in taking the best of what they have and elevating it into something even more inviting and sustainable.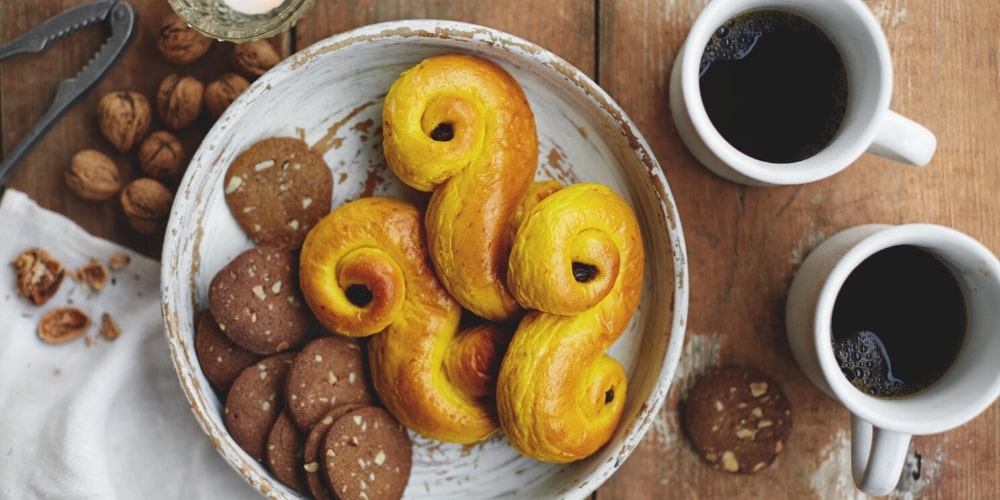 Picture credit: Magnus Carlsson/imagebank.sweden.se
The Swedish philosophy on life is a simple one – the pursuit of a mindful way of life where indulgence and moderation live in harmony. This after all is the home of Fika, the tradition of taking a little time out each day for a relaxing coffee and a cinnamon bun with a friend or colleague. Perhaps it is this outlook that means Sweden is considered one of the healthiest, happiest and most innovative countries in the world.
There are so many reasons why Sweden should be the next location on your travel list, and for us there are three Swedish regions in particular which truly have it all – exhilarating outdoor activities, magical moments in the snow, and exquisite dining at some of Europe's finest restaurants. To find out more, read on and discover the top 3 regions to visit in Sweden in 2020!
Skåne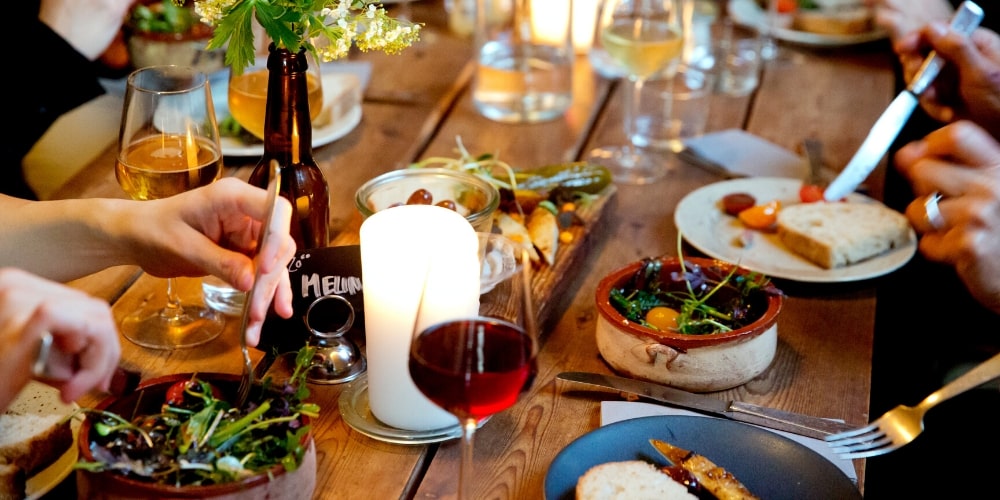 Picture credit: Miriam Preis/imagebank.sweden.se
Skane, Sweden's southernmost province, is a paradise for food lovers and boasts an impressive number of the very best restaurants in the country. Fresh local produce is king, grown in the area's rich, fertile land and transformed by talented chefs into the most incredible Scandi cuisine or sold at one of the area's 800 farm shops! There are Michelin stars aplenty – the 2-star Vollmers in Mälmo is lauded for its exceptional standards and is well worth a visit, but stars aside there is no shortage of fantastic restaurants to suit every taste and budget. The Skane food revolution is happening and it's here to stay! The region also produces an impressive variety of beers, spirits and even wines; take the Vinvägen Wine Route to discover what Swedish winemaking is all about, discover a local speciality at the Absolut Vodka visitors centre, or spend a happy hour or two in one of Skane's many microbreweries.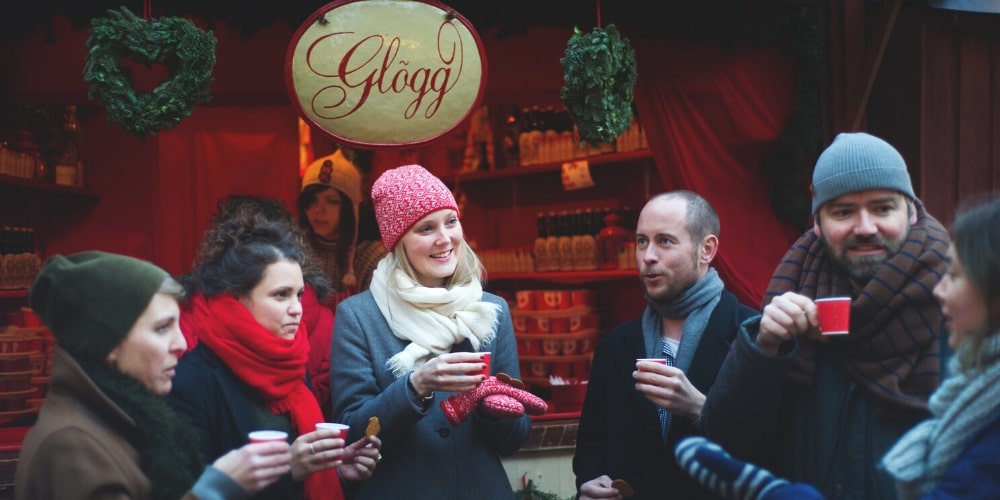 Picture credit: Ulf Lundin/imagebank.sweden.se
If you want to work off a little of that excess, don't worry – Skane also has plenty of active pursuits to enjoy! If visiting during the summer months, don't miss an encounter with the exhilarating wild waters of the region on a canoe tour with Planet Visible, or the opportunity to lose yourself wandering the 1100 kilometres of hiking trails that weave through the breath-taking Swedish countryside. There is also a fantastic network of cycling trails stretching for 900 kilometres through the beautiful landscape, with a huge range of terrains and topography offering something for everyone from the amateur cyclist to the ardent off-roader.
Swedish Lapland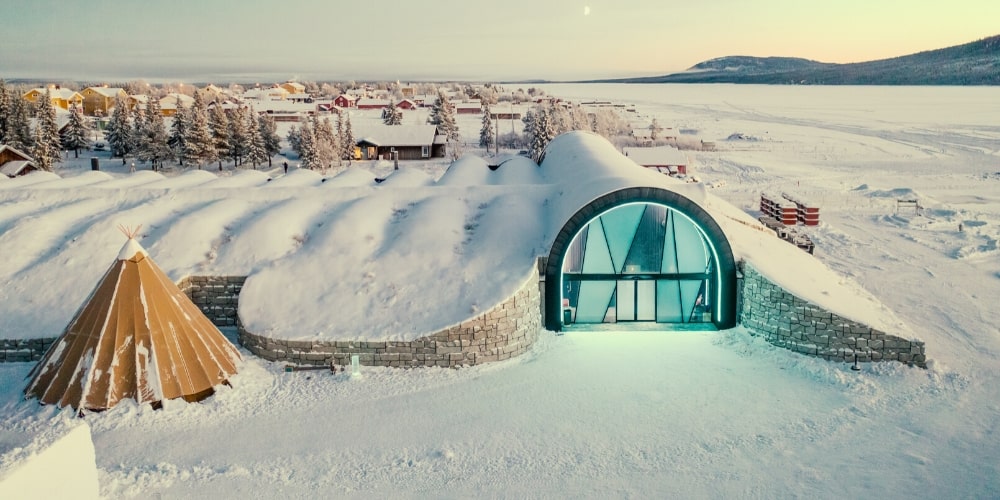 Picture credit: Asaf Kliger/imagebank.sweden.se, www.nutti.se
Swedish Lapland, meanwhile, is at its best during the winter months and makes an ideal destination for a truly authentic winter wonderland experience. Head into the snowy Arctic Circle and enjoy an Arctic adventure with dog sledding, skiing and hiking with snowshoes as well as ice fishing and snowmobile safaris all on offer. The pristine beauty of this remote corner of Sweden has to be seen to be believed, and the magical experience of racing across the snow under the stars in your very own dog sled is a memory that visitors will treasure forever.

Swedish Lapland is also the home of the world famous ICEHOTEL, which is constructed in a new design each year from solid ice to create one of the most unique and fantastic hotel experiences in the world. Choose from the seasonal ICEHOTEL or the permanent ICEHOTEL 365, which allows visitors to enjoy the ice experience even in the middle of summer. Settle in with a cocktail to watch the snow fall from the cosy comfort of your accommodation or unwind in a steaming open air hot tub!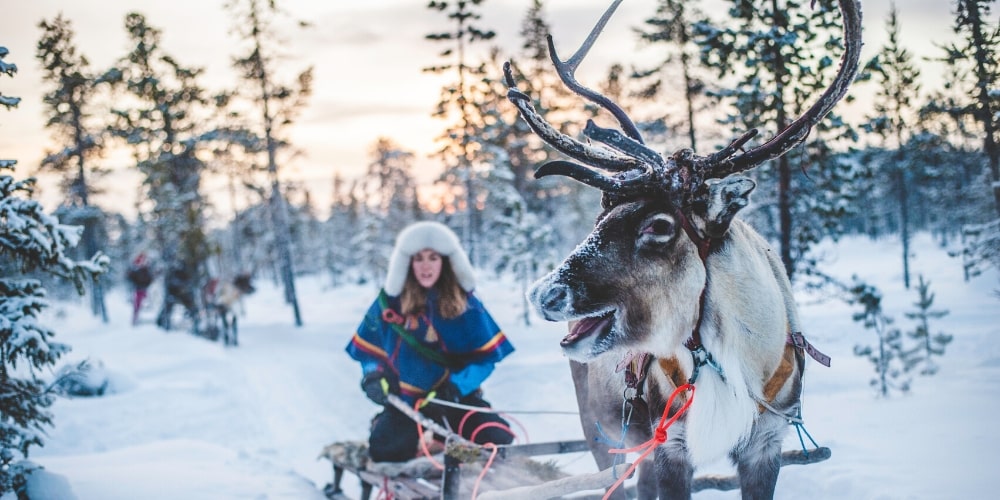 Picture credit: Asaf Kliger/imagebank.sweden.se
Like everywhere else in Sweden, there are plenty of first-class dining options on offer in Lapland – we recommend taking a journey up to Kukkolaforsen near the Finnish border for a unique food experience, enjoying traditional freshly-caught fish cooked over an open fire. This is also the headquarters of the Swedish Sauna Academy, and there are numerous different types of sauna available for some rest and relaxation!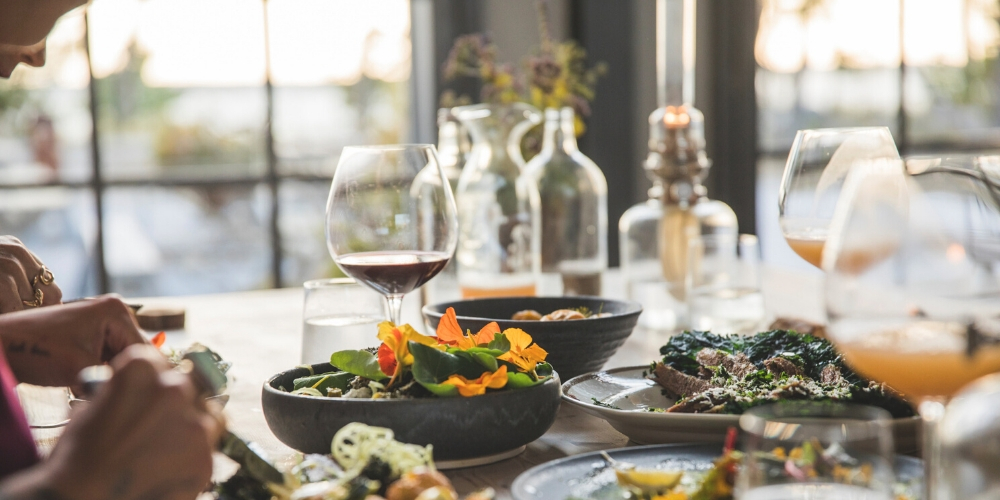 However, one of the most special reasons to visit Lapland during the winter months is to witness one of the natural world's most spectacular phenomena – the world-famous Aurora Borealis, or Northern Lights. A glimpse of the most magnificent light show on earth is never guaranteed, but those who do witness the Aurora will never forget the powerful impact and raw beauty of this amazing occurrence.
Stockholm and Sörmland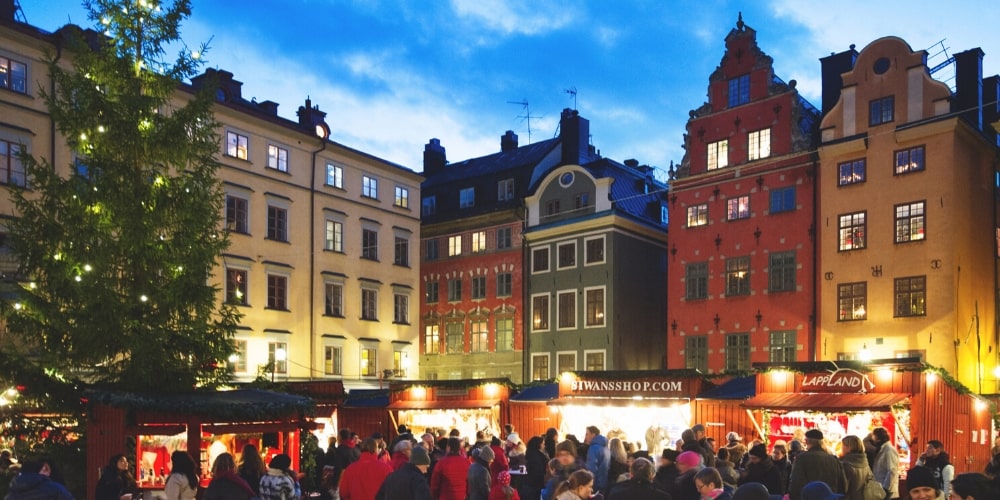 Picture credit: Ulf Lundin/imagebank.sweden.se
Stockholm and its surrounding area are quite simply one of the ultimate destinations in Europe, whether you're seeking a summer city break or a relaxing countryside retreat. We particularly love the surprising number of wine experiences to be discovered in a region where winemaking may feel unexpected! The Blaxsta Winery in the Sörmland countryside is not only the world's most northernmost winery but is also the most awarded in all of Sweden, with an interesting winemaking ethos that's well worth discovering for yourself – the winery is less than a 2 hour drive from central Stockholm and also boasts cosy accommodation for a romantic overnight sojourn. The height of summer is a great time to see the vines in full leaf.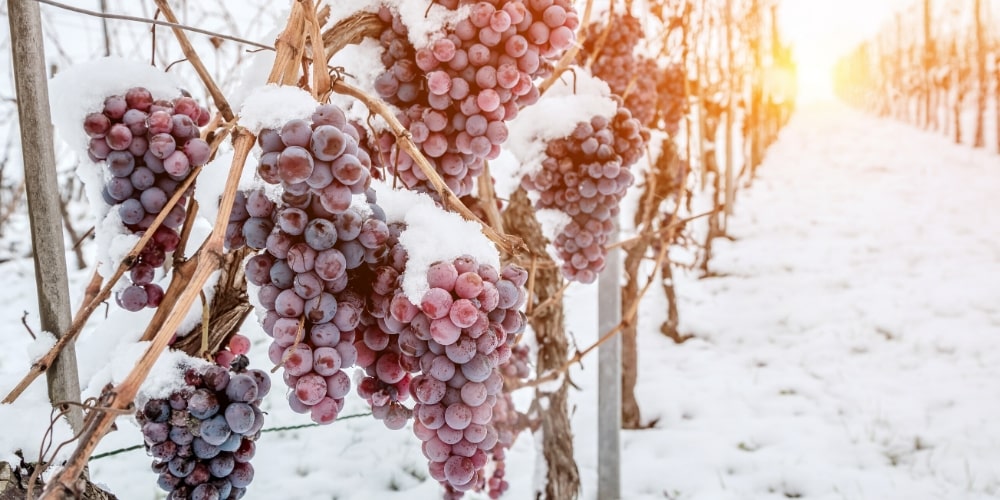 For a truly unforgettable hotel experience, make sure you stop in at the Winery Hotel on the outskirts of Stockholm itself. This concept sees a beautiful boutique hotel (complete with rooftop pool!) combined with an urban winery, which imports Tuscan grapes and creates up to 12,000 bottles of its own wine each year! The designs are super-cool, the food and wine prolific and plentiful, and there's no better way to end your stay than with a tour of the winery.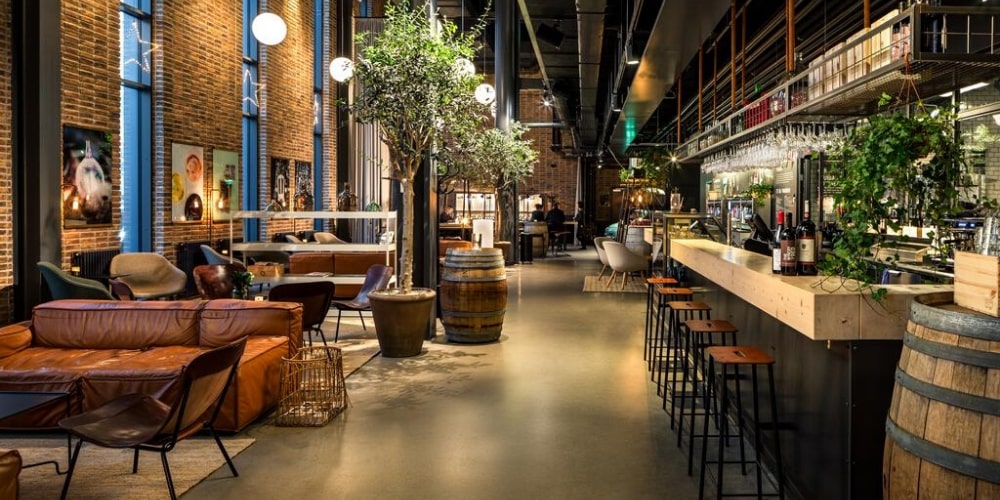 Picture credit: The Winery Hotel
Back in the city centre, aside from the perennial must-sees such as the Gamla Stan Old Town and the rather excellent ABBA museum (a truly memorable experience whether you are a fan or not!) there are also a number of exhibits and museums which give an absorbing insight into Swedish life. We recommend the Museum of Spirits with its exhibitions and tastings focused on the fascinating Swedish drinking culture, and the memorable Fotografiska, the largest photography museum in the world and home to some of the most stunning images ever captured on film. Fotografiska was also the proud recipient of a 'Best Museum Restaurant in the World' award in 2017, so visitors can be assured of a great meal at the end of their tour.
Conclude your weekend with a glass of wine at the iconic Nobiskällaren, or Nobis Wine Cellar, the largest wine cellar in Sweden where a truly exquisite selection of fine wines can be experienced.
Skål (Cheers)!