You know about Bordeaux, Champagne and the Napa Valley – 2018 is the year to step off the beaten track and discover some unlikely wine destinations producing the world's most exciting new wines… what are you waiting for?
United Kingdom
Although it doesn't get as much attention as its European cousins, the UK is quickly becoming one of the world's most exciting wine destinations. While Sparkling Wine is at the forefront of British wine production, there are also outstanding reds and whites to be sampled, as well as local ciders made using traditional methods. Since 2010, there has been a 75% increase in the number of vineyards in the UK, so visitors really are spoilt for choice. Wherever you choose, you can be sure of amazing views of the Great British countryside, wine with a truly distinct British character, and a warm welcome from the winemakers. We just can't make any promises about the weather!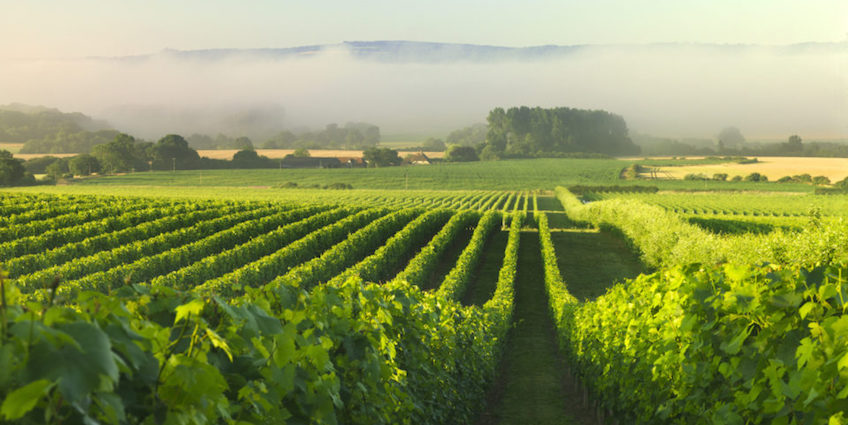 Image: Nyetimber
Georgia
Georgia is the perfect destination for those that love a holiday full of activity and adventure. Walkers, cyclists, skiers, climbers and rafters will enjoy miles and miles of incredible landscapes, lush forests, mountains, and breathtaking views. Oh, and Georgia also happens to be the birthplace of wine – at least according to the locals! Here, drinking wine is always a celebration, and you'll never struggle to find a reason to celebrate, many families make their own wine, and see it as a vital symbol of hospitality. The heart of Georgian wine making is in the Eastern province of Kakheti, but the best place to enjoy wine in true Georgian style is in the capital city, Tbilisi, which is guarded by a huge statue of Mother Georgia, holding a sword in one hand to ward off enemies, and a bowl of wine in the other, to welcome friends.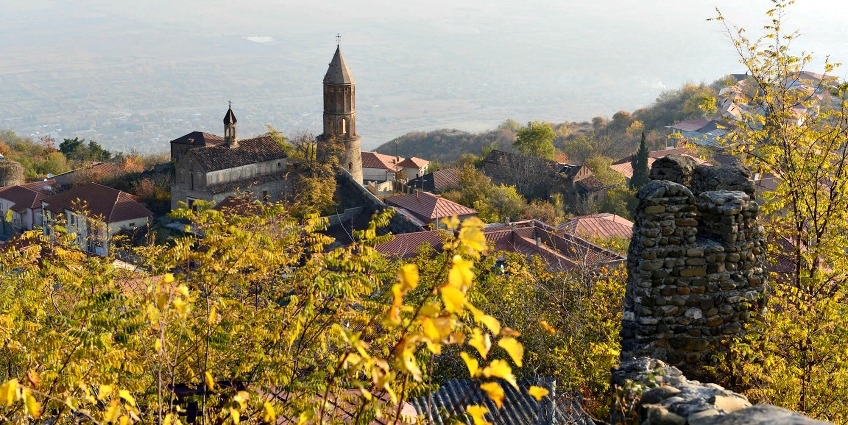 Washington State, USA
Although not as well known as California, Washington State has long been a powerhouse of the North American wine industry. With over 50,000 acres of vineyard, and more than 900 wineries, great quality wine has been produced here since the first wineries were established by Italian immigrants in the Walla Walla region in the 1950s. There are now nearly 70 grape varieties growing in Washington, so you can be sure of a huge variety of wines to taste and enjoy, as well as fantastic hospitality from the many winemakers who have chosen to open up their wineries to guests and now provide boutique accommodation, on site restaurants and tours of their extensive vineyards. For recommendations on where to stay and what to taste, refer to the Winerist guide, here.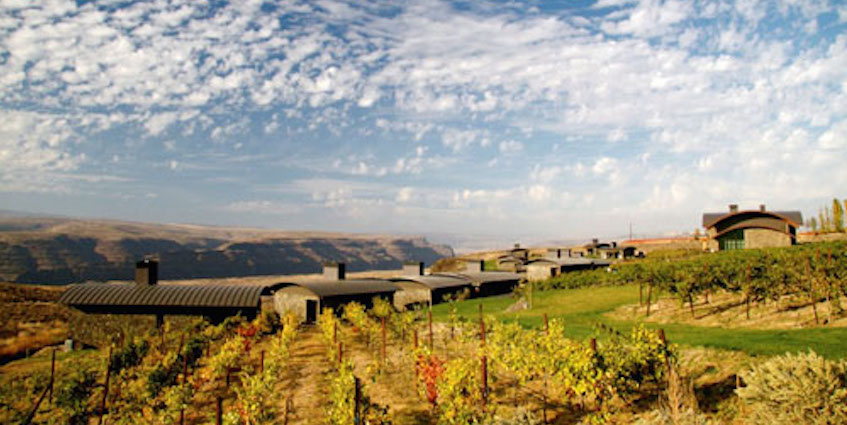 Corsica, France
Many of the wines that you might find in an afternoon exploring the vineyards of Corsica are simply not available anywhere else (yet!) It's all part of what makes this island region such an exciting, once-in-a-lifetime experience. The island is also a sunny, beachy, family-friendly holiday destination, a great option if you're the only oenophile in your party. There's lots of history here too (it is the birthplace of Napoleon, after all), so there really is something for everyone (and enough wine to keep them all very happy!)
Kyoto, Japan
As sake soars on to the trendy drinks scene and can be seen popping up in cocktails and at the end of the most fashionable wine lists, where better to go in 2018 than Japan, the home of this traditional rice wine? Japan is a wonderful destination for curious travellers, as there is a world of things to see and do (even trying to figure out the subway feels like an episode of The Crystal Maze!) What better way to immerse yourself in Japanese culture than to enjoy some sake? Travel to Fushimi, Kyoto's sake district, and enjoy a tasting at the famous Gekkeikan brewery, or book the ultimate food and sake tour for the full experience!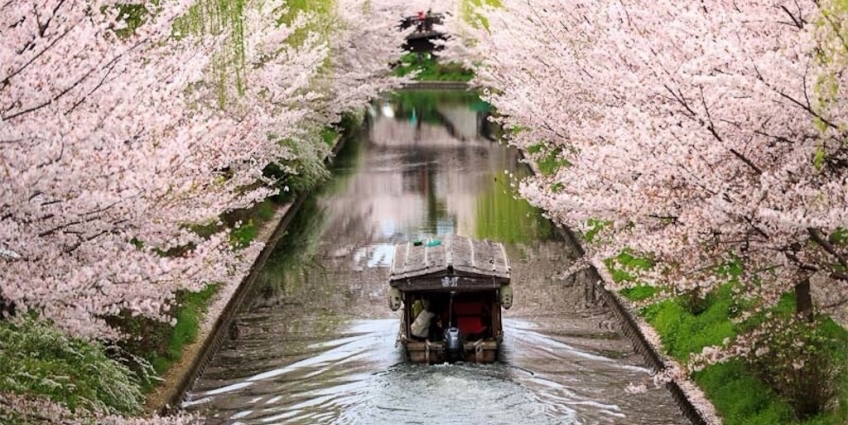 Languedoc Roussillon, France
Like it's neighbours Provence and the Rhone Valley, Languedoc Roussillon enjoys wonderfully hot, dry summers, with an average of 300 sunny days per year. That's reason enough to visit all by itself, as far as we're concerned, but if you need a little more convincing, there are also acres of incredible vineyards just waiting to be explored, and world-class wines (made with all that sun-ripened fruit), just waiting to be tasted. Hire a car and spend endless lazy afternoons driving between wineries and the beach, or opt for a tour and taste to your heart's delight.
Beechworth, Australia
A three hour drive from the city of Melbourne, Beechworth is not as convenient as other cool-climate wine regions such as the Yarra Valley, but it really is worth the trek. Located at the foot of the beautiful Victorian Alps, Beechwood produces outstanding Chardonnay, as well as many red wines which benefit from the cool-climate influence. Head north to the hot Rutherglen region for some sweet dessert wines, but return to Beechworth for a huge selection of incredible local cuisine – you'll feel like a native in no time!
Moldova
Not the most famous of all the world's wine destinations, admittedly. In fact, many of us might struggle to point to Moldova on a map, let alone think of a favourite Moldovan wine, but that's all part of what makes this tiny country so exciting for wine lovers. Visit one of the recently opened wineries, enjoy a lavish meal made with fresh local food, and then step into the huge underground cellars to discover the long history of Moldova's excellent wines. Taste your way through the local grapes and bring home an eclectic new favourite to share with your friends.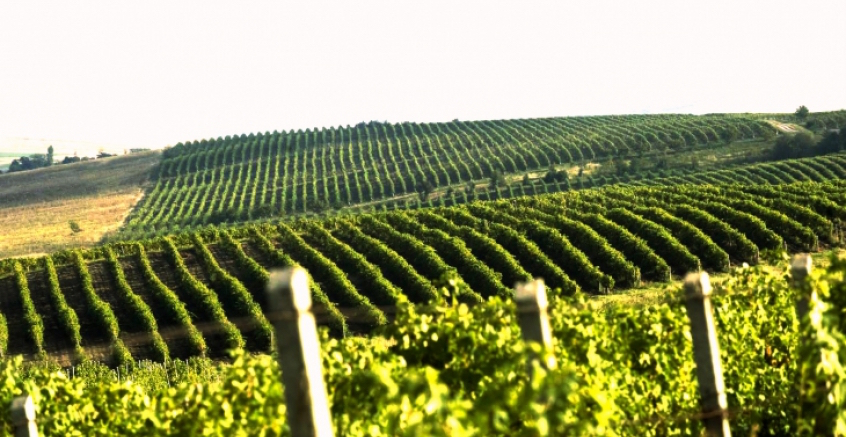 Tokaj, Hungary
Some of the world's most famous sweet wines hail from this rural region of Hungary, and, since the 1990s, there are also plenty of outstanding dry wines being produced in this area from local grapes like Harslevelu and Furmint. Just two hours from Budapest, this is a fantastic destination to combine with a trip to the capital, although hiring a car is recommended. Make appointments ahead of time for one-on-one tours and tastings with local winemakers, and don't miss the cellars carved into the rock of the ancient volcano on which the vineyards sit. Whatever you do, don't leave without trying a glass of delicious Tokaji.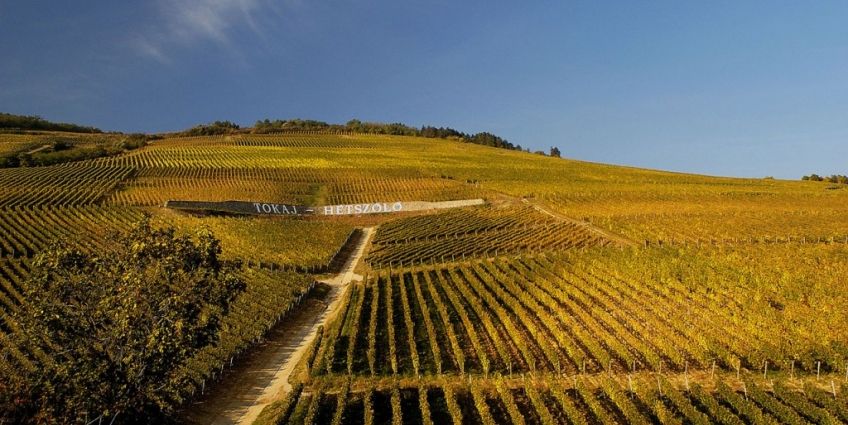 Casablanca Valley, Chile
With a relatively recent debut into the wine scene (winemaking was almost nonexistent until the 1980s), Chile has already made a name for itself with crisp, fruit-forward white wines against a vibrant backdrop of art and culture. Modern wineries are springing up in Santiago and hilly Casablanca Valley, with large cellars and cool tasting rooms, but visit coastal Valparaiso to enjoy the best wines Chile has to offer amongst the festivals, street art and music halls of the lively port city.