Melbourne has just been voted the worlds most liveable city for the seventh year running and it's easy to understand why. Packed full of history, beautiful architecture, independent shops, restaurants and bars you next adventure is never far away. Melbourne is also home to a plethora of unique wine bars filled with amazing wines from around the world and mouth-watering food to pair them with. So how do you know which ones to try in a city where new establishments pop up on a daily basis? We have done the hard work for you and chosen our top 10 wine bars in Melbourne.
1. Decorated in dark wood panelling and bright green subway tiles, the City Wine Shop is packed from floor to ceiling with a huge range of wines for every budget and taste. It would be easy to feel overwhelmed by the sheer choice of bottles on offer, but with the help of the friendly and knowledgeable staff you are sure to find a bottle that is perfect. Not ready to commit to a bottle? Their selection of 20 wines by the glass is regularly updated and if you find a glass you love, they have a handy on site bottle shop so you can take a bottle or two home for later. See why City Wine Shop is high on our list of top wine bars in Melbourne now? – 159 Spring Street, Melbourne.
2. Being named after the European Alps has influenced the decor in this cosy wine bar which boasts over 400 different wines on offer. The staff at The Alps are keen to share their wine knowledge with you and help you find the perfect bottle or tempt you with the delicious food on offer. The Alps host popular monthly informal masterclasses where you will get to sample premium wines whilst learning about the winemakers and how their techniques give each wine its uniqueness. – 64 Commercial Road, Prahan.
3. Walking into Wine 1160 feels rather like walking into someone's house as it doesn't feature a bar, just a counter against the back wall and two floor to ceiling cabinets, one for red and one for white. There is no separation between staff and customers, just a welcoming atmosphere and a huge range of wines on display. The 160 bottle wine list has a food menu designed to complement the wine and it does not disappoint! – 1160 High Street, Armadale.
4. Neptune Food and Wine is a two-storey Mediterranean style wine bar with different areas to suit every mood. Downstairs features a wall of wine, booths and a fireplace with cosy leather sofa. Upstairs hosts a whisky and cocktail lounge if that's more your style. The food menu is varied and delicious, ranging from oysters to steaks. Neptune Food and Wine is not only one of the top wine bars in Melbourne for their cosy Mediterranean-style atmosphere, but for the food and wine nights they often run, showcasing Australian wines and local dishes that match them perfectly, a great way to learn more about local wines and the regions they are from. – 212 Highstreet, Windsor.
5. Underwood Wine Bar is a small, independent wine bar that only stocks wine and beers from Australian producers, most of whom the owners have personally met and they have a real passion for supporting. Underwood wine bar is cosy, friendly and jam packed with a huge variety of wines. The staff are a font of knowledge about all the wines they sell and can tell you the names of many of the producers as well as information on the region, vintage and individual characteristics of each wine. – 181 St Georges Road, North Fitzroy.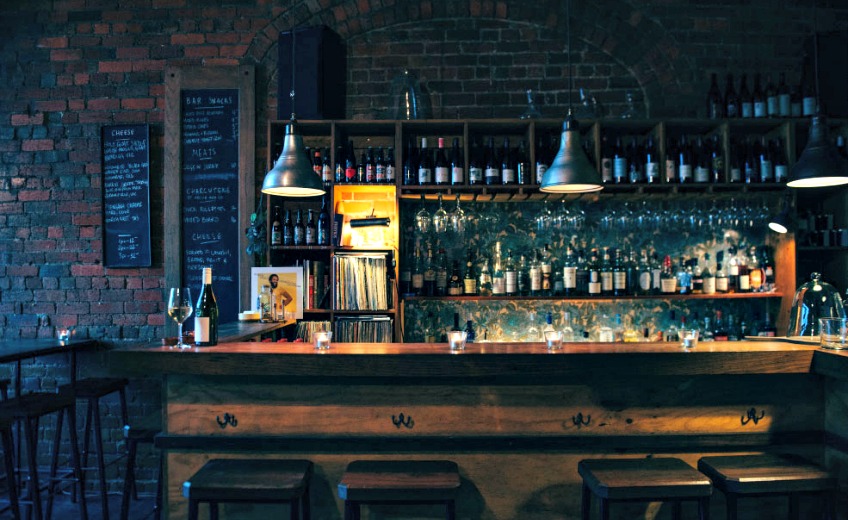 Photo credit: underwoodwinebar vie Facebook
6. When you enter Harry and Frankie you are greeted with high ceilings, brick-lined walls and a wonderful warm atmosphere. Part wine bar, part wine shop, there is plenty of choice from the 600 bottles they have on display in their beautiful wall of wines. The knowledgeable staff will help you to explore the wines through region or producer and are happy to make suggestions for old favourites and interesting new wines you may not have come across. – 317 Bay Street, Port Melbourne.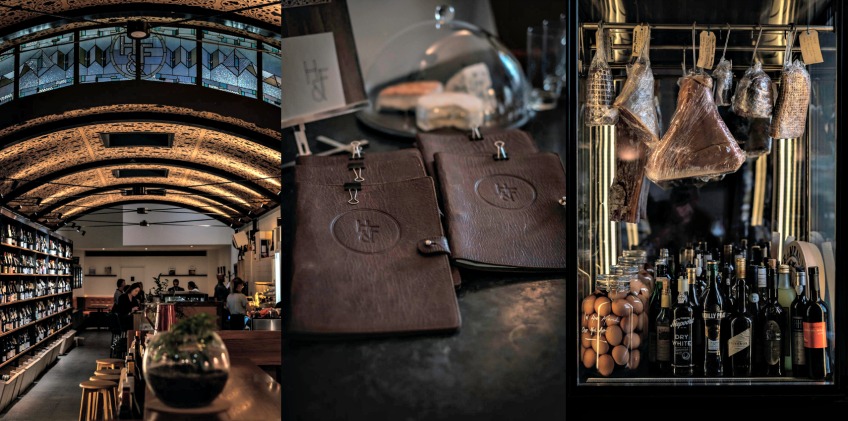 Photo credit: harryandfrankie.com.au
7. The decor in this North Fitzroy Neighbourhood Wine Bar is warm and sumptuous and shouts "come in, grab a drink and stay awhile." It's one of the top wine bars in Melbourne for its an ever-growing wine list focusing on low-interference winemaking techniques and incorporating a wide variety of styles and vintages from across the world. There is bound to be something for everyone. In season and simple are the focus of the frequently changing food menu and this certainly is evident in the delicious offerings. – 1 Reid Street, North Fitzroy.
8. Smalls Wine Bar is exactly that, small, but don't let that put you off. Only serving 24 diners a night with a walk-in only policy, allows Smalls to have an ever-changing wine and food menu focusing on small producers from all over the world. Cosy and intimate, the staff cannot do enough to ensure your time at Smalls is memorable and their advice on what wine to match with your food choices is second to none. – 20 Yarra Place, South Melbourne.
9. The hidden gem South Press Winehouse is a former furniture store that has been transformed into a modern wine bar, with floor to ceiling wine racks separating the seating areas and a leafy courtyard out the back. Attentive staff ensure your glass is never empty for long and are more than happy to suggest which wine to try next or the perfect cheese accompaniment to compliment your favourite tipple. – 27 Toorak Road, South Yarra.
10. Whilst not strictly a wine bar, Siglo is a rooftop bar offering a small yet perfectly formed wine list of reds and whites, with champagne often being the drink of choice for the many after-work visitors. The best feature of Siglo has to be the stunning views particularly if you are lucky enough to grab a table here as the sun is setting. Views over Parliament, the spire of St Catherines Cathedral and the domes of the Princess Theatre never fail to disappoint and showcase the architecture that brings many visitors to Melbourne. – 2/161 Spring Street, Melbourne.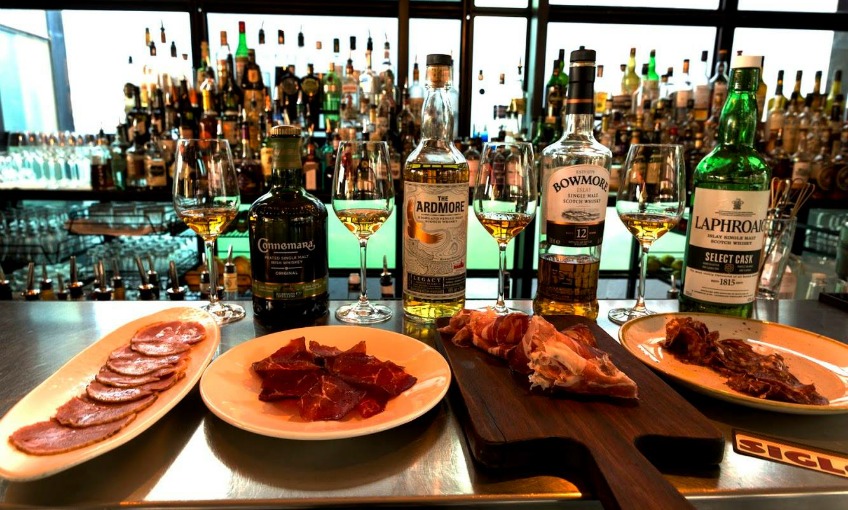 Photo credit: SigloBar via Facebook
What did you think of our top wine bars in Melbourne list? Are you geared up for an introduction to famous Australian wines? Learn about the white and red Australian wine varieties in time for your wine holidays here. Plan the perfect trip with Winerist and when you select some of the best wine and food tours in Australia!