Although Barcelona is not a wine region itself, it is surrounded by them. 15 minutes north of the city by train you can find Alella and 30 minutes south lies Penedès. Barcelona is truly a gourmet city, passionate about food and wine. With so many places to go, the choice can seem overwhelming, so we have whittled it down with our guide to the best bars in Barcelona.
---
Monvinic – Carrer de la Diputació, 249, +34 932 72 61 87
Monovinic was voted one of the best wine bars by the Food & Wine Magazine for good reason. They have a huge selection of wines, by the glass or by bottle. This wine bar is also a restaurant, so enjoy a glass whilst you are waiting your table. Or if you prefer something lighter, you can order some tapas paired with regional and worldwide wines in the lobby area.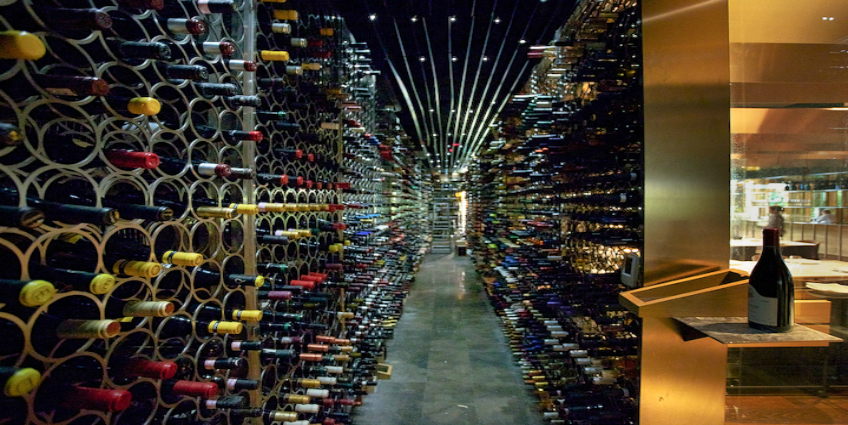 photo: monvinic.com
---
Sexy Wines – Carrer de Joaquín Costa, 8, +34 93 329 49 38
Located in el Raval, Sexy Wines is a wine shop where you can try different wines by the glass. Xavier Gonzalez, the sommelier, will explain differences between areas andwines, so don't miss the opportunity to ask him questions!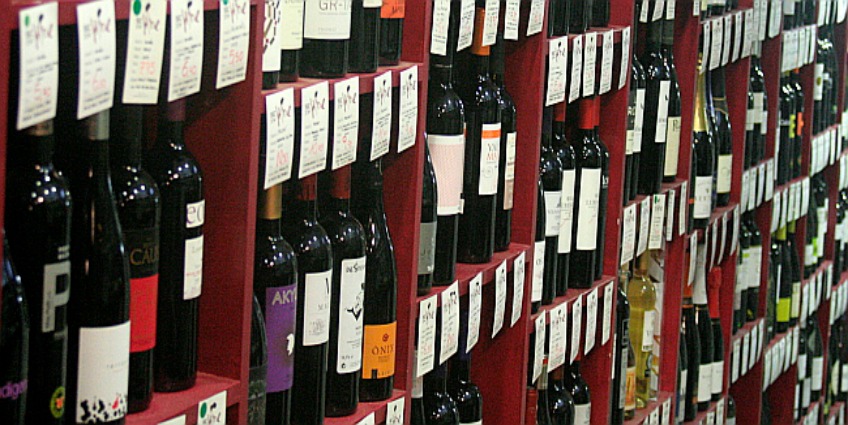 photo: losbonvivant.com
---
Vila Viniteca – Carrer dels Agullers, 7, +34 902 327 777
Vila Viniteca is also a wine shop, packed to the ceiling with over 6000 bottles of international wines! Next to the wine shop you can find the gourmet shop with more than 300 cheeses, organic fruit and delicatessen products. You can sit at one of 4 tables they have and enjoy a glass of wine.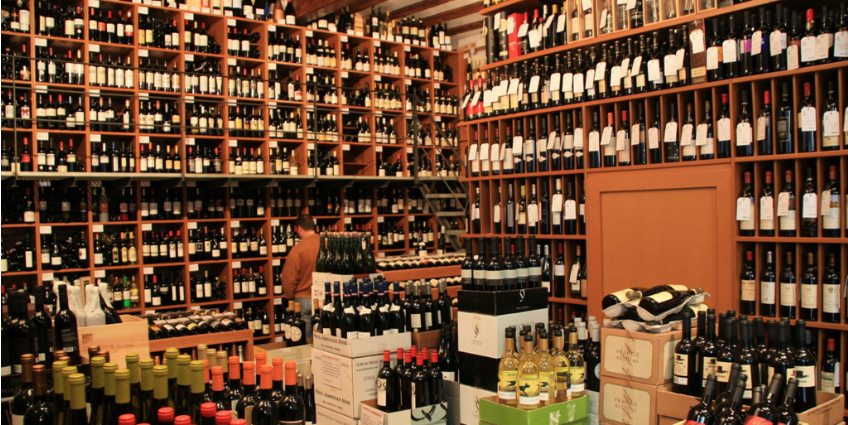 pic: www.flickr.com/photos/jlastras
---
Bar Brutal – Carrer de la Princesa, 14, +34 932 95 47 97
If you prefer natural, biodinamic and ecological wines, Bar Brutal is the place to go! It also has a wine shop called Can Cisa, you can find some of the best natural wines from Catalunya and also from France.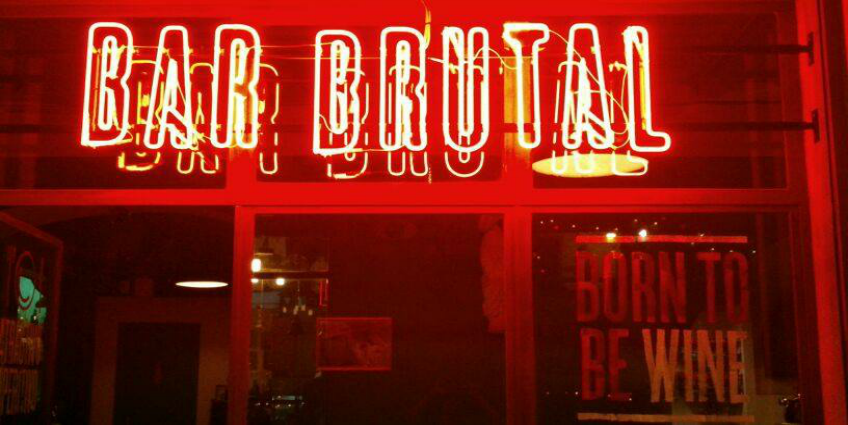 photo: bcnfashionista.com
---
Sortidors del Parlament – Carrer del Parlament, 53, +34 934 41 16 02
Sortidors del Parlament is a great restaurant in the Sant Antoni quarter. They offer man ywines by the glass and also by the bottle. Top tip: you can buy a bottle of wine from a wine shop and drink it in the restaurant with €4 corkage fee.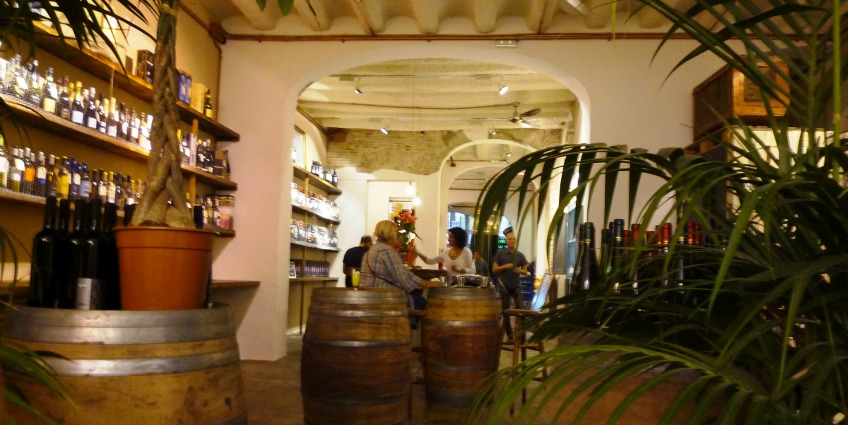 photo: flickr.com/83884092@N06
---
Celler Florida – Carrer de Floridablanca, 112, +34 933 25 86 04
Celler Florida get's really crowded on a Sunday as there is a second-hand book market in the neighbourhood. If you visit on another day, you can meet the owner Evelí, and sample some of thee 15 wines from Spain and some delicious tapas. You can even buy wine from the barrels!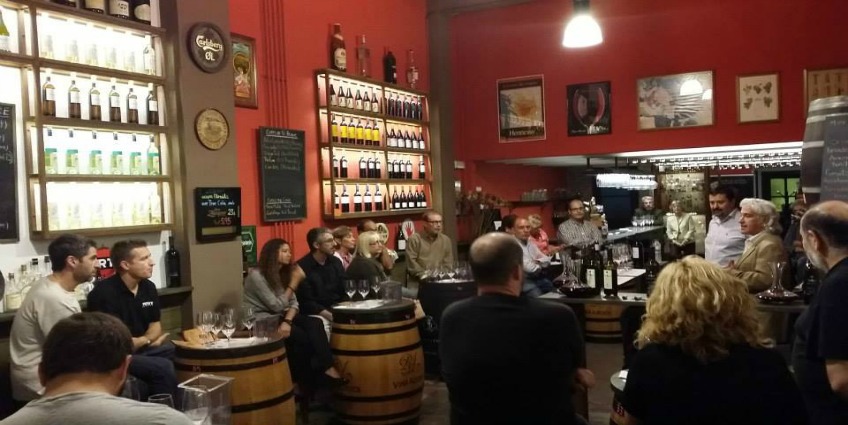 photo: facebook.com/cellerflorida
---
Moritz Wine Bar – Ronda de Sant Antoni, 39-41, +34 934 26 00 50
Moritz is a traditional catalan beer but they also own a wine bar with a twist… you can drink wines by the weight. Yes, the weight, so you can ask for the amount of grams you want to drink. The wine by the weight is done by placing an argon gas canister on the bottle. More than 400 wines are available and there are 40 by the glass!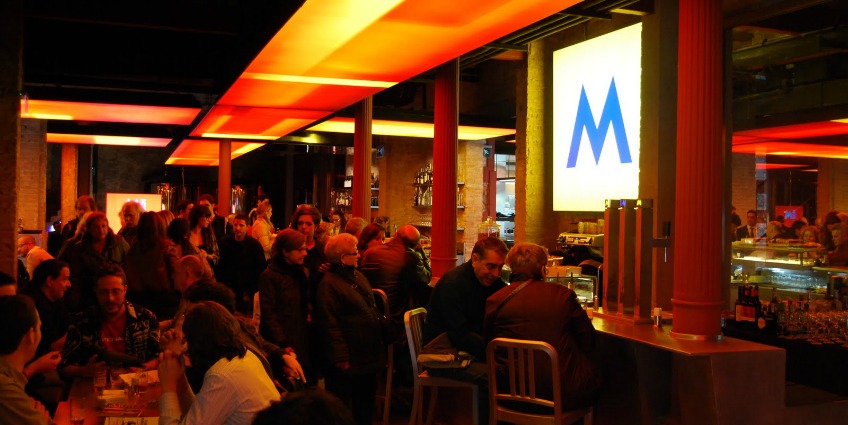 photo: curated-escapes.com
---
Viblioteca – Carrer de Vallfogona, 12, +34 932 84 42 02
Viblioteca is a small but stylish restaurant and wine bar in the Gracia quarter. It only opens at night, but it's very interesting to try some of the chesses they propose with a bottle of wine. Make a reservation in advance, if not you may have to wait a while!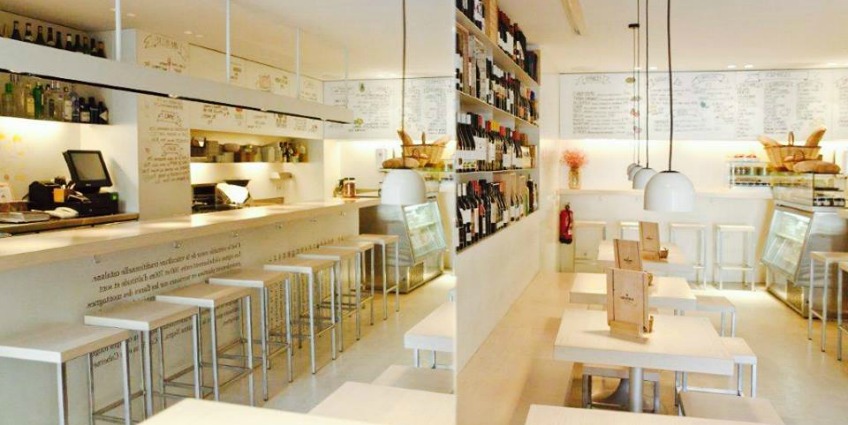 photo: facebook.com/Viblioteca
---
La Vinya del Senyor – Plaza Santa Maria, 5, +34 933 10 33 79
If you visit Barcelona during Spring or Summer, this is the perfect place to stop for a drink. Located in front of Santa Maria del Mar Basiclica they offer a huge list of international wines. Pair them with some fuet (a type of thin and dry sausage) or local cheeses!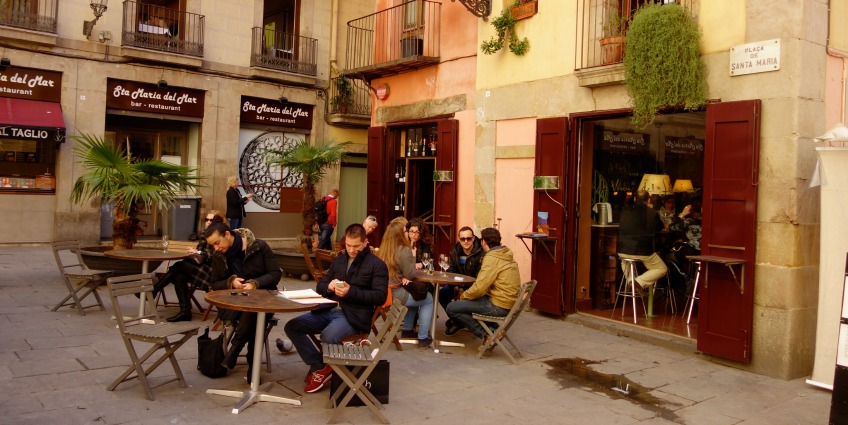 photo: flickr.com/photos/yukino
---
D VI – Carrer de Marià Aguiló, 120, +34 651 66 32 45
Located in the Poblenou quarter, D-VI (divi = divine) is a must visit. The have a great selection of wines from local producers. At the front of the bar is a shop where you can buy all the wines you have tasted.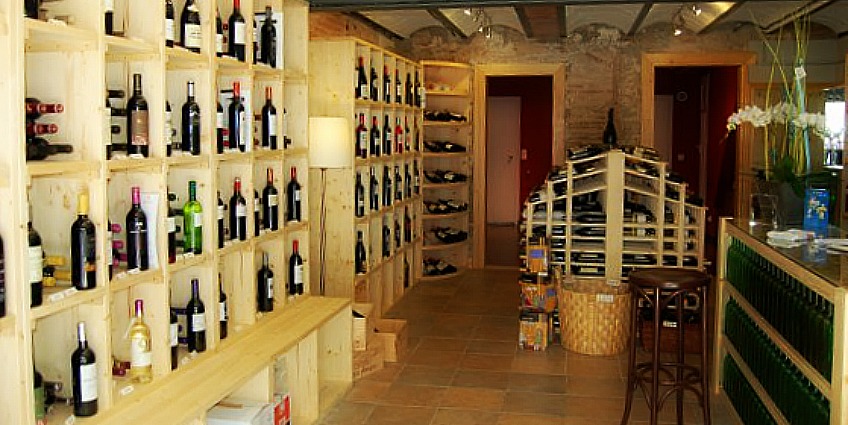 photo: facebook.com/vinotecadvi
---
This article was written by Barcelona tour guide, Mireia. As a local, Mireia knows all the best spots to visit in her native Barcelona, so why not enjoy discovering the city with her? Mireia has a range of food and wine tours including a La Boqueria Market Tour, where you'll discover the biggest and most famous gourmet market in Barcelona, and a 3-Hour Wine Tour to get you passionate about Barcelona's exciting wine scene.