Santiago, Chile's bustling capital, in the centre of Chile's long, thin shape is a great place to visit thanks to its proximity to so many wine regions. Nearby you'll find San Antonio Valley, Maipo Valley and Casablanca Valley, all within commutable distance from Chile's centre.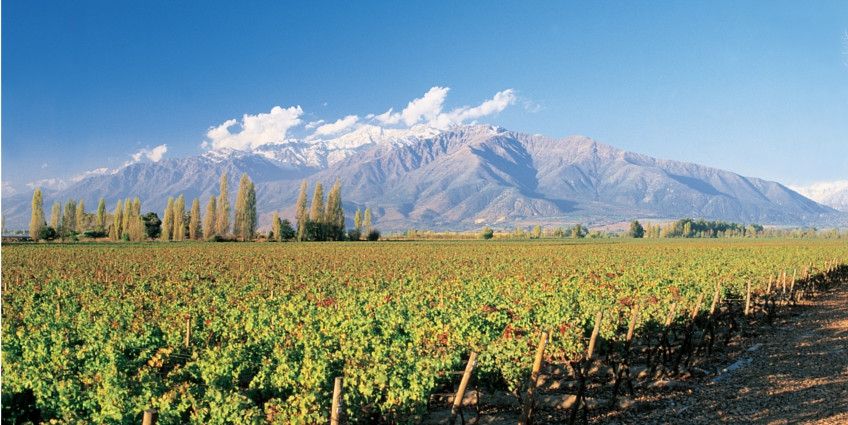 TOP THINGS TO DO
Wine Tasting & Wine Tour – Get your bearings of Santiago during this walking tour which will lead you through the city. Navigate the fruit, vegetable and meat stalls at La Vega, admire the art-nouveau London train station style construction of the fish market Mercado Central and enjoy lunch in an exquisite gourmet wine restaurant. From US$155.
Horseback Riding & Wine Tasting – If there's one thing Chile's not short on, it's amazing wine adventures. Horseback riding features across the country, so saddle up and ride through Santiago's rugged Cordillera, guided by local Arrieros (cowboys). Stunning views are free. From US$225.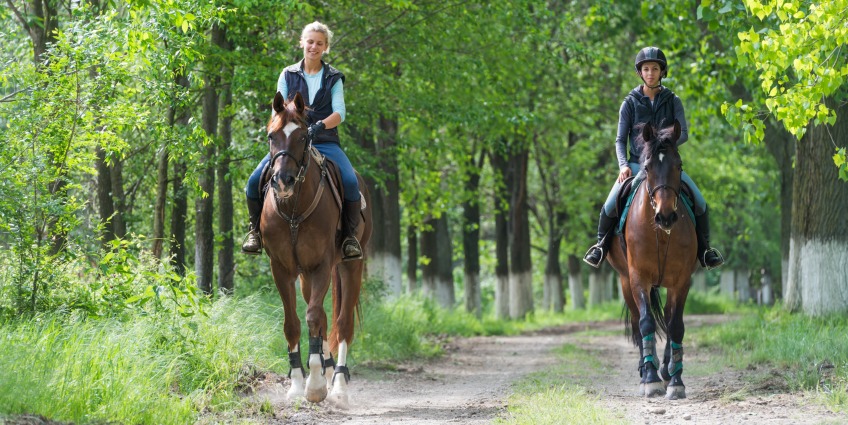 Winery Visit and Tasting at Concha y Toro – Explore the nearby Maipo Valley – easily accessible from Santiago's centre – and enjoy journeying through Chile's beautiful wine country to the legendary Concha y Toro Winery. You'll receive a guided tour of the vineyards, learn about production methods, visit the incredible wine shop and enjoy a wine tasting. From US$96.
San Antonio Premium Wine Tour – This full day tour takes you from your hotel in Santiago to San Antonio Valley, Chile's most coastal wine region.  You'll enjoy a private tour and tasting at two boutique wineries and enjoy lunch at a chic winery restaurant. From US$243.
Bike and Wine: The Casablanca Valley – Just an hour away from Santiago is the Casablanca Valley. Cycle through some of the best vineyards and visit the valley's best wineries and experience Chile's wine scene in the most relaxing of ways. From US$198.
---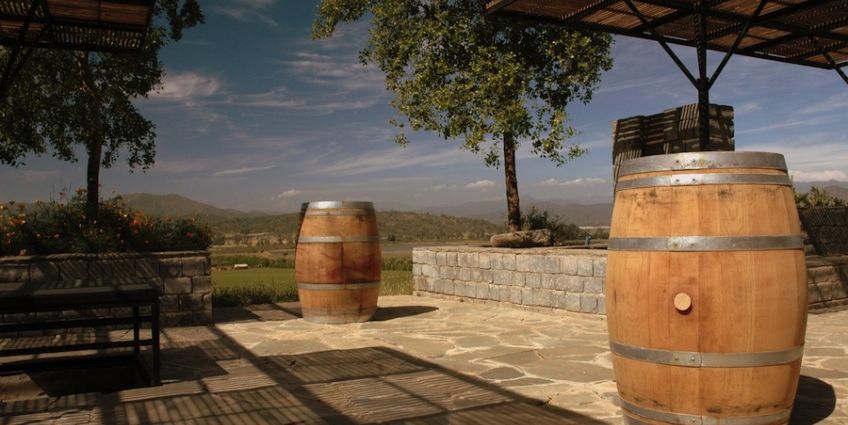 TOP WINERIES TO VISIT
William Cole Vineyards – Amongst Casablanca Valley's breathtaking nature lies the William Cole Vineyards, an award-winning winery that embodies Chile's natural beauty and rich winemaking traditions. Visit the vineyards, winery, and the bottling and labeling line before indulging in a tasting of some of William Cole's best, prize-winning wines.
Kingston Family Vineyards – Kingston Family Vineyards' owners are pioneers in the Chilean wine field, growing red wine grapes in a valley known for white wines, and has been called "one of the area's most promising producers." With that in mind, Kingston Family Vineyards is a must-visit winery for Chilean wine fans.
---
BEST PLACES TO SLEEP
Villa Casa Marin – If stunning scenery, an abundance of activities and first-rate wines sound like your idea of heaven, then Villa Miramar is the perfect hotel for you. Wine tourists will be at home at the Casa Marin winery where they can stroll through the expansive vineyard learning all about the world-class Chilean wines produced here, relax on the beautiful nearby beaches or choose from one of the many sports on offer as well. From US$200.
Su Merced Boutique Hotel – This beautiful boutique hotel in Santiago, Chile retains its historic character, whilst the interior has been renovated to incorporate all modern comforts. Wine tourists will love the abundance of wineries and wine-tastings available plus Su Merced has its own restaurant, the Su Grill and Wine Bar where you can try sumptuous flavours from the grill, paired with one of the vast selection of wines on offer from the bar. From US$170.
B&B La Casa Del Almirante – In the lively and thriving neighbourhood of Argentina's Recreo is the cosy yet stylish B&B, La Casa Del Almirante. A short journey from Valpariso, there's plenty to do and see nearby, plus the Casablanca wine valley is easily accessible from the hotel, so sample fine wines in beautiful locations and wander through vast vineyards. From US$70.