Sparkling
Cuvée Aleksandr NV
A blanc de blancs, made from 100% Chardonnay, this attractively packaged wine has a rich, toasty style that stands comparison with many a Champagne.
RRP £14.49 (or £12.99 in a case of 12). Get it from Laithwaites here.
White
Feteascǎ Regalǎ, Château Vartely 2017
Feteasca, one of Moldova's 'own' grape varieties, comes in various shapes – 'Alba' – white – Regala – princess – and Neagra – black. The Regala is in fact a cross between the Feteasca Alba and another variety, the Grasa and is widely grown because of its appealing floral, white plum and apple flavours – which are very apparent in this unoaked ecxample.
RRP £6.25. Get it from The Wine Society here.
Carpe Diem Femme Fatale 2016
To declare an interest, I think I may have been influential in the original creation of this wine – by blending some of Lon Luca's Feteasca Alba and Feteasca Regala when he showed them to me in his Chisinau wine bar and shop – the most popular spot for Moldovan wine lovers and visitors. It is a lovely peary, peachy-floral wine, with a character that is all its own.
Red
Purcari Rara Negra 2016
Purcari prides itself on selling wine in China and to Berry Bros & Rudd, wine merchants to Buckingham Palace. This is a delicious example of a raspberry-pummy grape that is indigenous to Moldova. Complex and distinctive.
RRP on offer £20.20 on Amazon.co.uk
Fautor Negre Rara Neagră & Feteasca Neagră 2016
A regular winner at international wine competitions, Fautor picked up a Gold medal for this plummy, cherryish wine at the Mundus Vini with which I am involved.
Et Cetera Cuvee Blanc 2016
Wine tourism is beginning to gather steam in Moldova. One of the smaller pioneers, Et Cetera has also been a great exponent of the Moldovan art of blending. This barrel fermented effort brings together Pinot Blanc, Chardonnay and Sauvignon Blanc and, I think, a small contribution from Native Moldovan grapes. It's a very New World style, with good flesh and freshness.
Castel Mimi Rosu de Bulboaca 2014
I must confess that I was not blown away by my first experiences with this impressive-looking winery's early releases, but it really seems to be getting into its stride with wines like this Bordeaux-like Merlot-Cabernet blend.
Equinox, 5 Elemente 2014
A small winery with a surprisingly large range of wines, including this impressive, deep, berryish-spicy blend of Merlot, Malbec. Syrah, Carmenere and just a little local rara Neagra
Mezalimpe Merlot 2014
Merlot is a variety Moldova can do very well with, as this mid-weight, plummy example demonstrates.
Sweet
Château Vartely Chardonnay Dulce Alb 2013
Late harvest, sweet Chardonnay is a rarity. In France producers are guillotined for even thinking of making this style. I really enjoy the luscious yet fresh combination of pineapple and peach flavours of this wine which truly stands alone in the world of wine.
RRP £15.99 (£14.49 when you buy 12) from Laithwaites.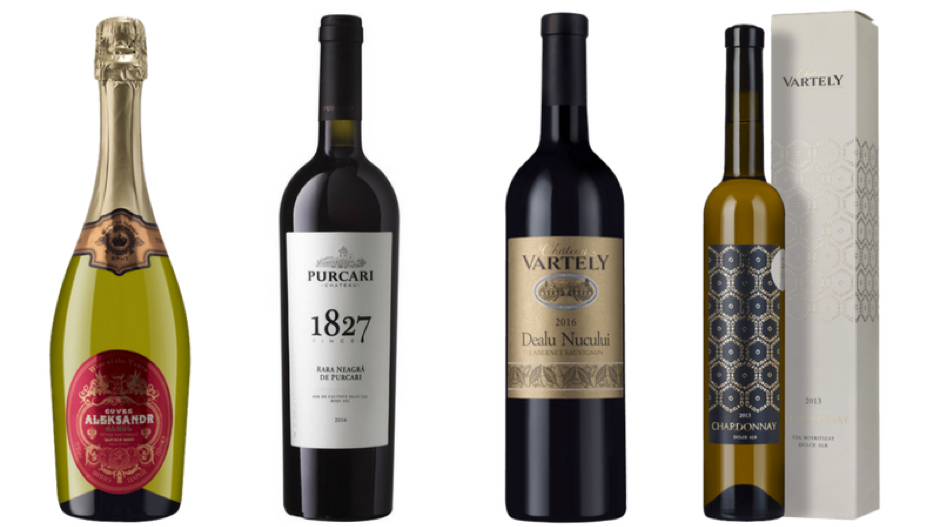 Have we inspired you to try Moldovan wines? Then let us inspire you to visit these top Moldovan wineries and taste the amazing wines in location!