Destination weddings are pretty hot right now, and it isn't hard to see why. You want your big day to be as memorable as possible for everyone involved, so why not ramp up the wow factor by booking an elegant, luxury French chateau or villa as a venue? There's a whole bunch of advantages – a spectacular venue and accommodation all in one (and maybe even a chapel for the ceremony!) and many properties boast existing links to top-notch local caterers and wineries, which not only takes some of the hassle out but could see you snagging a discount on keeping everyone fed and watered. It's a great way to make your wedding feel like a true occasion for everyone, and there's few things that could make a holiday better by making your fairytale wedding the centrepiece of it!
We headed over to Oliver's Travels, who specialise in some of the most eye-poppingly gorgeous holiday villas we've seen in a while. We've picked three to suit a range of budgets – and naturally, we've ensured they're all close to some world-class wineries for you and your guests to enjoy on the run up to the big day!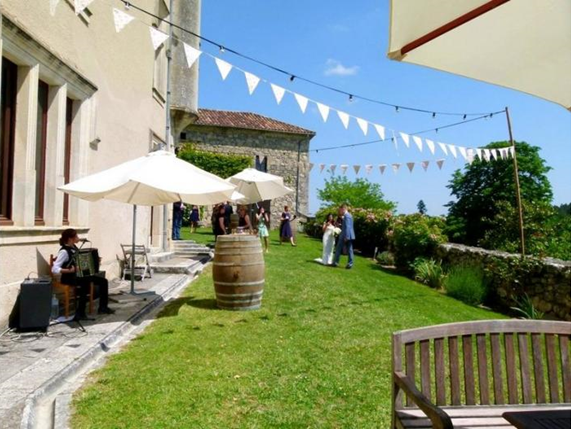 Fancy tying the knot in one of Gascony's most historically significant and impressive castles? Chateau de Lys is everything even the most demanding bride-to-be dreams of. Artfully decorated throughout in an elegant mix of modern minimalism and extravagant period design, the chateau offers 550 hectares of woodland and gardens for the party – ample room for a marquee! The 12th Century chapel on site can seat up to 100 guests, and the estate's vineyards take pride of place in the wonderful views out from the property. There's even a playroom and games, so younger visitors can stay entertained while everyone is celebrating in true French style!
---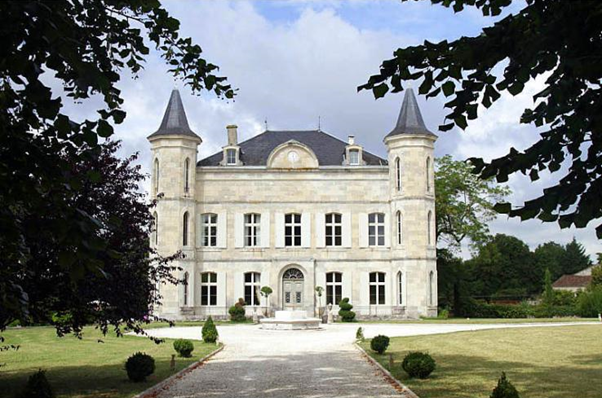 If you want to make your entrance in style, Chateau Elegante's beautiful, tree-lined driveway is sure to get the pulse racing as you make your way down to this stately venue. Set in the quiet countryside of Lot-et-Garonne and just a short walk from the beautifully picturesque village of Laugnac, the artfully-maintained grounds (complete with lake!) will provide a magical background for your wedding photos. All of the bedrooms are sumptuously decorated in classic French style and come complete with antique furniture, and while the décor is characteristically chic all amenities and services are reassuringly modern. The chateau itself has some great links to local caterers and it's within easy reach of three international airports, so getting to the church on time is easy wherever you're coming from!
---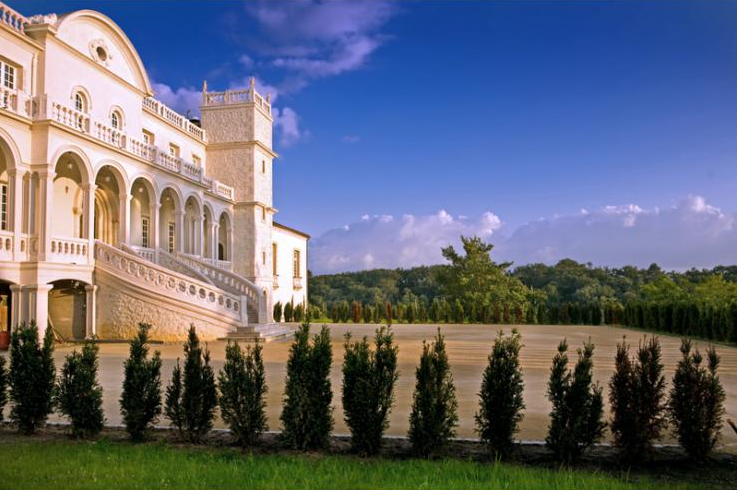 If you're looking for something with a more contemporary style, Chateau De Castet might be just the ticket when it comes to your nuptials. Dating back to the 18th Century, it's a relative newcomer compared to some of the other properties on offer, but that doesn't make it any less sumptuous. The chateau prides itself on personalised service, and can offer a bespoke stay tailored to your exact specifications – all you need do is ask. The owners even go so far as offering a 'pillow menu' so you can be sure of getting the best night's sleep! Couple that with five acres of French gardens and wonderful views that take in Landes, the Gers and the Pyrenees, and interiors suffused with romance and sophistication and you've got one venue where dreams really do come true.
---
Oliver's Travels offers an amazing selection of luxury destination wedding venues, not just in Aquitaine but throughout the whole of France (and in Italy, the UK and Ireland to boot!) If you're starting to plan your dream wedding, they even offer a dedicated Wedding Consultant to help you find exactly what you're looking for. Give them a whirl!