Rows of fragrant olive trees, an eclectic mix of traditional and ultra-modernist architecture and, most importantly, great local wine. Welcome to Rioja, Spain.
Rioja Food Culture:
Rioja is a beautiful region on the Northern side of Spain, along the Camino de Santiago route better known to some as 'The Way of Saint James'. It is a land of travellers and exchange, from pilgrims back in the day, to in-the-know tourists who want to make the most of the region before it becomes a holiday hot-spot.
The region's gastronomy reflects the influences of surrounding areas, meaning you'll have plenty of different dishes to choose from. While the Christian culture has made pork a staple of Rioja's cooking, the Muslim presence in mainland Spain has allowed the population to have a great taste for lamb as well. And thanks to the region's fertile soils and sunny weather, the cuisine features a huge amount of locally grown vegetables and ingredients.
Rioja Wine Overview: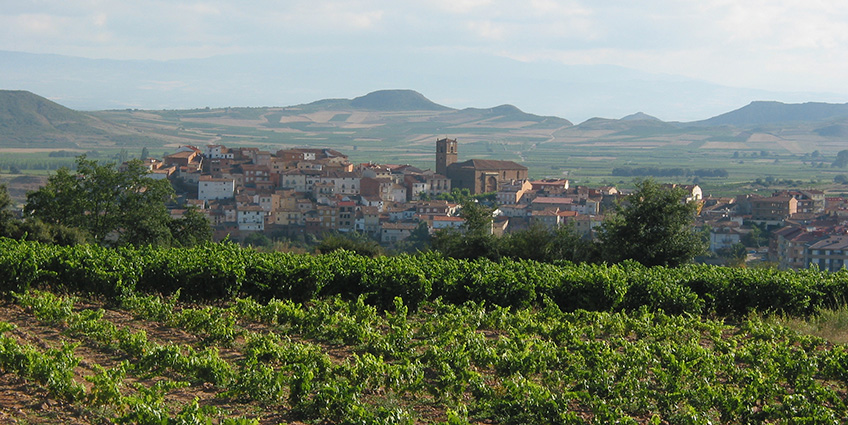 Photo Credit: Wikimedia
Rioja may just be a small region in Northern Spain, but its 57,000 hectares of vineyards yield a staggering 250 million litres of wine each year, of which 85% is red.
While there are three wine growing regions: Rioja Alta, Rioja Alavesa and Rioja Baja, the latter produces darker and stronger wines than its two other counterparts due to its Mediterranean climate. Rioja Alta is the most elevated sub-region and yields wines that are brightly fruity and light on the palate, whereas Rioja Alavesa's wines tend to be more full-bodied.
The region's growers usually use a blend of grapes to make their red wines, with the most popular variety being the Tempranillo grape followed by Garnacha Tinta, which are both blended with smaller quantities of Graciano and Mazuelo grapes for additional flavour and aroma. For white wines, growers prefer the Viura variety, mixed with Malvasía and Garnacha Blanca, which makes for light, fruity whites.
Oak ageing is an art in Rioja, where it's used by the region's growers to give the wines a distinct vanilla flavor; a tasting note that has been the area's trademark since the 18th century, when the technique was introduced by Bordeaux-influenced winemakers.
Recipe: Bacalao a la Riojana
Inspired by the region's sunny climate, this recipe for Bacalao a la Riojana with crispy garlic will take your palate on a short (but sweet) holiday to Rioja. This vibrant recipe for cod coated in a tomato and pepper sauce was devised by chef José Pizarro, who focuses on simple, authentic Spanish cuisine. Not only is this recipe delicious, but it's also easy to make and goes brilliantly with the wines we recommend below. ¡Buen provecho!
Give it a try here.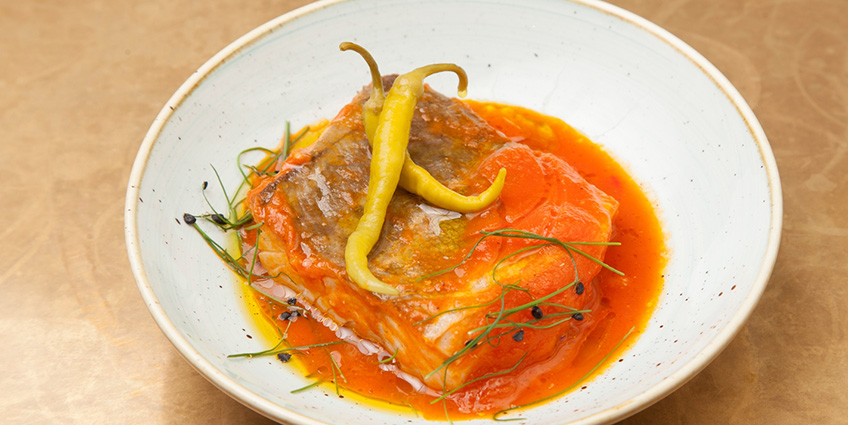 Photo Credit: Great British Chefs
[Bacalao a la Riojana by José Pizarro from Great British Chefs. Visit their site for more Spanish recipes]
Recipe wine match:
Rioja is famous for its red wines but the whites shouldn't be forgotten! We love this rich and creamy version from Cune that's a winner with Cod. It's been barrel fermented too, so has a touch of sweet spice that will help it stand up to those tricky tomatoes and peppers.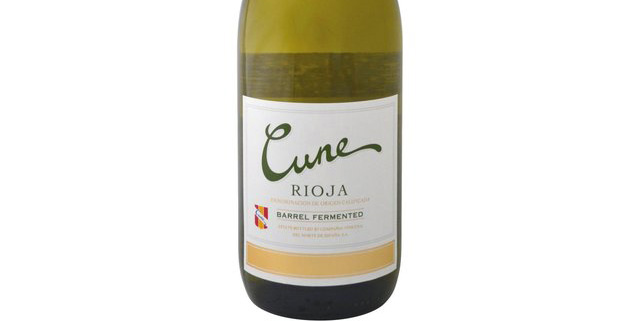 Photo Credit: Waitrose
Cune Barrel-fermented white Rioja, £8.79 from Waitrose and Ocado
If you want to take more than just your palate to Rioja, browse our tours to the Spanish region here!