Everyone loves a good duo: peanut butter and jam, Thelma and Louise, pumpkin spice and autumn, so why not add an exceptional port couple to the list? The Last Drop unveiled a limited 770 sets of their Centenario Port Duo for the distillery's 10th anniversary. As hunters of the world's most elusive wines and spirits, The Last Drop honors this twosome as their first ever fortified wine collection release.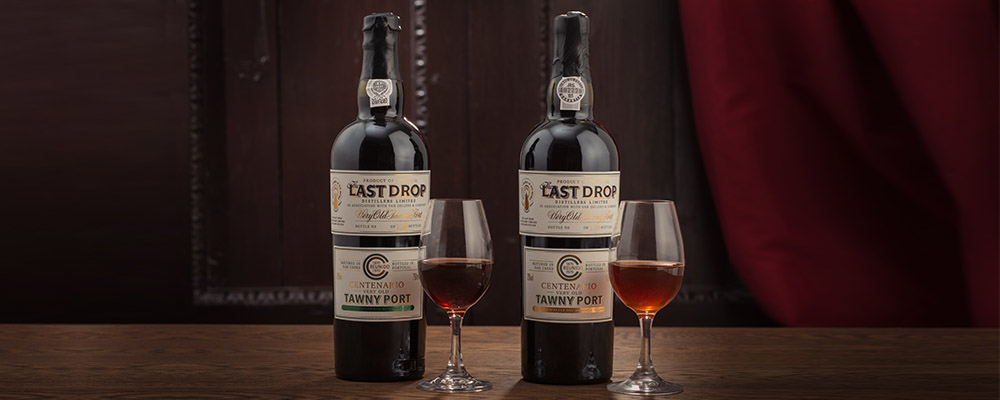 Photo credit: lastdropdistillers.com
Dating from 1870 to 1970, the pair of Very Old Tawny Ports may have one hundred years between them, but were both produced at the same estate. More importantly, the said Estate was located across the river from the 18th century Quintas of the van Zeller family home; the partners of The Last Drop for this collection. With the van Zeller's help, both the 1870 and 1970 ports could be sourced and bottled for public consumption. The older of the two has had an incredible 147 years to mature allowing the wine to develop a concentrated colour accompanied by a deep mahogany and olive-green flavors. With 50 years' experience to its name, the 1970 offers a different era of wisdom. This bright, fresh wine is sweet on the nose and layered with intensity on the palate. Taste the history.
RRP £4000

If you liked this feature then see more about what The Last Drop is here and read all about their esteemed Single Malt Glenrothes 1968 here.