If you are a Californian wine aficionado, you obviously know about Temecula Valley Wine Country. And when you're in Temecula Valley, we highly recommend taking a day to explore Temecula Old Town. 
Temecula was founded in 1859,  it has a rich history dating back to the local Native American tribes, and the Old Town district is a great place to learn about this history and the cultural heritage.
Temecula's Old Town is home to a variety of restaurants, cafés, and specialty food shops, as well as a number of interesting boutiques and artisanal shops. It's a great place to try local cuisine and find unique souvenirs. Check out the antique shops, the movie theater, the hidden speakeasy bar, the spice shop, and do not skip the Temecula Olive Oil Company tasting room in the heart of old town.

1909 – the meeting point in town
Our suggestion is to go for breakfast at the iconic 1909, a staple in the old town and a point of reference for every local. The restaurant owes its name to the year it was rebuilt after it burned down in 1908. The building was home to many different businesses, from a trading spot to a church, and later a bar. In the 60s and 70s, the building, then called the Long Branch Saloon, used to be the most dangerous place in town to stop for a drink – you can still see the remains of brawls and shootings from the bullet holes in the ceiling. Today, 1909 is the central restaurant where people meet their friends for a drink, brunch and any other occasion. Due to its location, 1909 is also the perfect spot for people watching – we enjoyed observing the town from there.
Exploring local businesses in Old Town Temecula 
Once you've had what we're sure will be a very tasty breakfast, you should definitely keep strolling through the town and explore the local shops and artisans. Make sure to stop by the Lavender shop where you can find handcrafted lavender products made in small batches from the lavender farm located in the Temecula Wine Country. 
Temecula Lavender Co. is a family-owned and operated lavender farm located in Temecula, with a shop in Old Town. Straight from the farm, they produce a variety of lavender-based products, including essential oils, soaps, lotions, and sachets. They are committed to sustainability and use eco-friendly practices in the cultivation of their lavender. 
The shop is a great place to stop by and try some of the products. Even if you leave empty handed, the aromas are worth stopping for.
Another stop on the list is the Temecula Spice & Tea Merchants, which offers more than 350 spices and blends, as well as over 100 loose-leaf teas. Since 2008, the shop has become a go-to destination not only for locals, out-of-town foodies, and home cooks alike, but a point of reference for many local renowned chefs as well.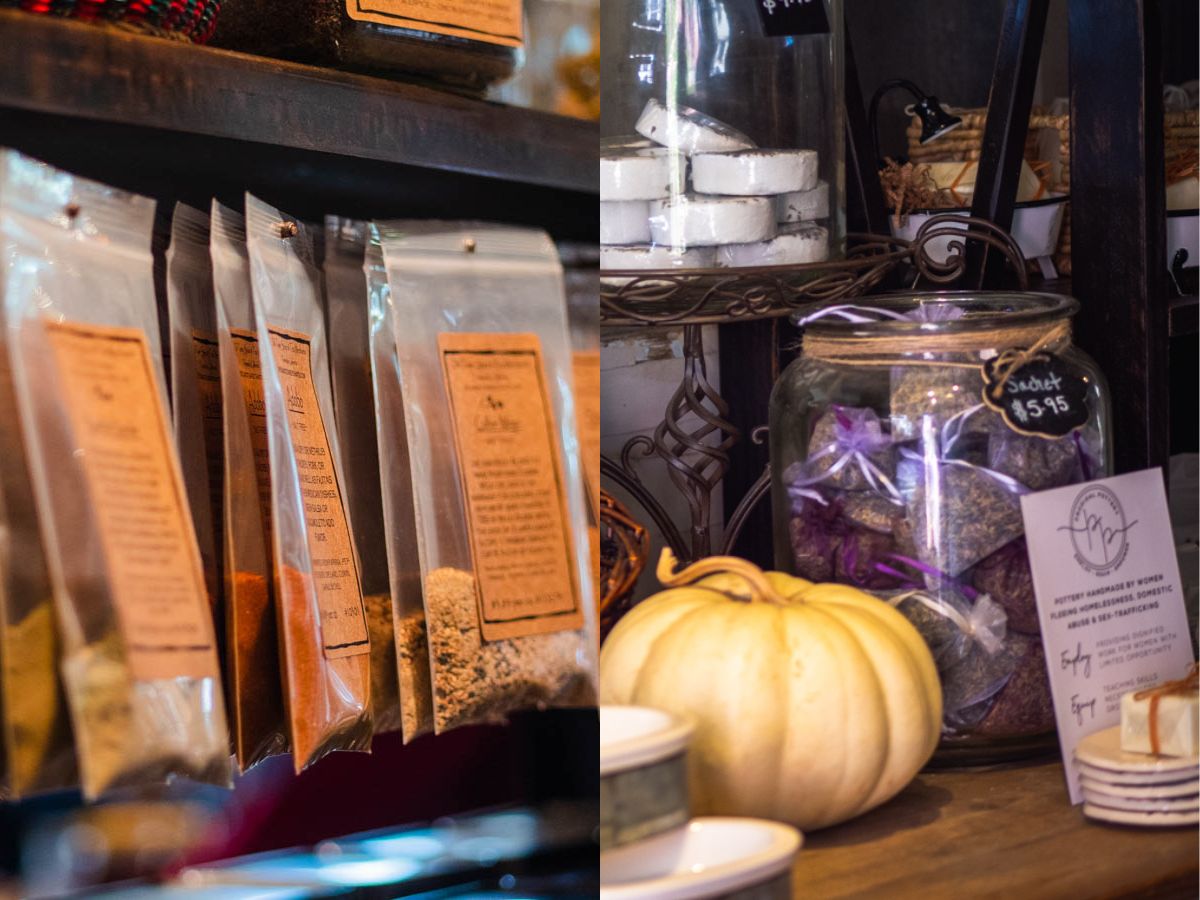 Eat Marketplace – from farm to table
All this walking around must have left you starving, so you should definitely go to Eat Marketplace for lunch. It is located at the entrance of the Old Town. Here we met the Chef Leah Di Bernardo, and got to learn more about her mission: teaching the young generation how to eat. In a country where fast food is so predominant, Leah wanted her daughter to experience good, healthy, tasty and organic food that comes from local farms and producers. Leah brought that passion to a whole new level when she opened Eat Marketplace and decided to focus more on giving jobs than making profit. In fact, she currently has over 40 employees, mostly between the age of 16 and 20, making the business a break-even workplace.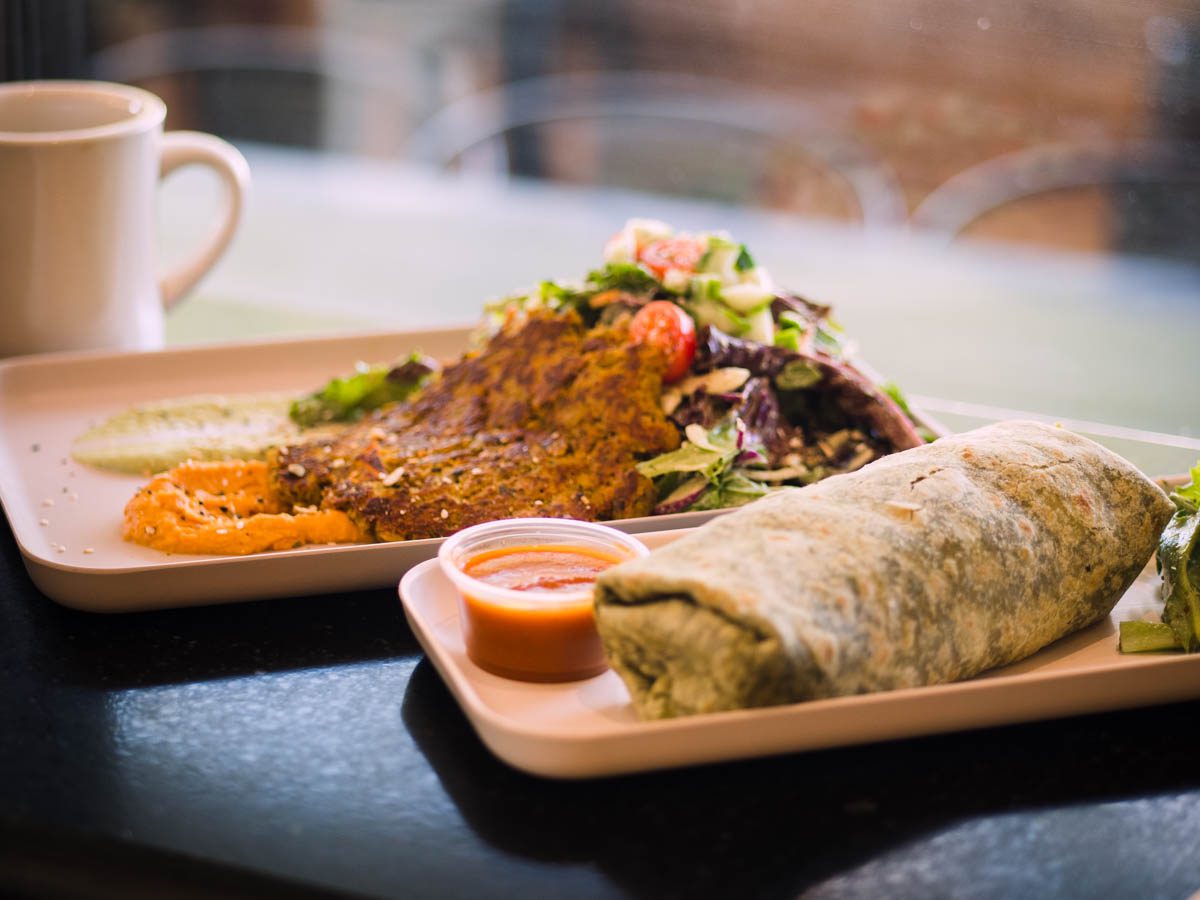 The food we had there was absolutely delicious. We ordered the Old School Burrito (scrambled farm eggs, fontina cheese, roasted potatoes, avocado, crema, sonora sauce) and the Yam+Tahini Burger on Organic Salad Greens (hummus & green goddess, cucumber & seasonal tomato tossed salad greens, dukkha).
Temecula Olive Oil Company – a liquid gold in your kitchen
After lunch stop at the Temecula Olive Oil Company tasting room, located right in the heart of old town. 
You'll be greeted by friendly and knowledgeable people who will guide you through the olive oil tasting experience. Some of their olive oil blends include lemon, basil, blood orange, fresh jalapeño and hickory smoked. The "Just Dip It" and "Just Drizzle It" blends are a must try too. Once you taste the olive oils separately, you'll combine them with their vinergars: honey, apple, vanilla & fig, vanilla & dates, pomegranate, and chili. Once you're through with your tasting we're very confident that you'll be stunned by the wealth of flavors olive oil can offer. 
Temecula Olive Oil Company also takes great pride in their zero-waste commitment. Any oil that isn't extracted in the first pressing is destined to make bath & body products, chocolate and other fine products they sell in their tasting rooms, so it really comes full circle here!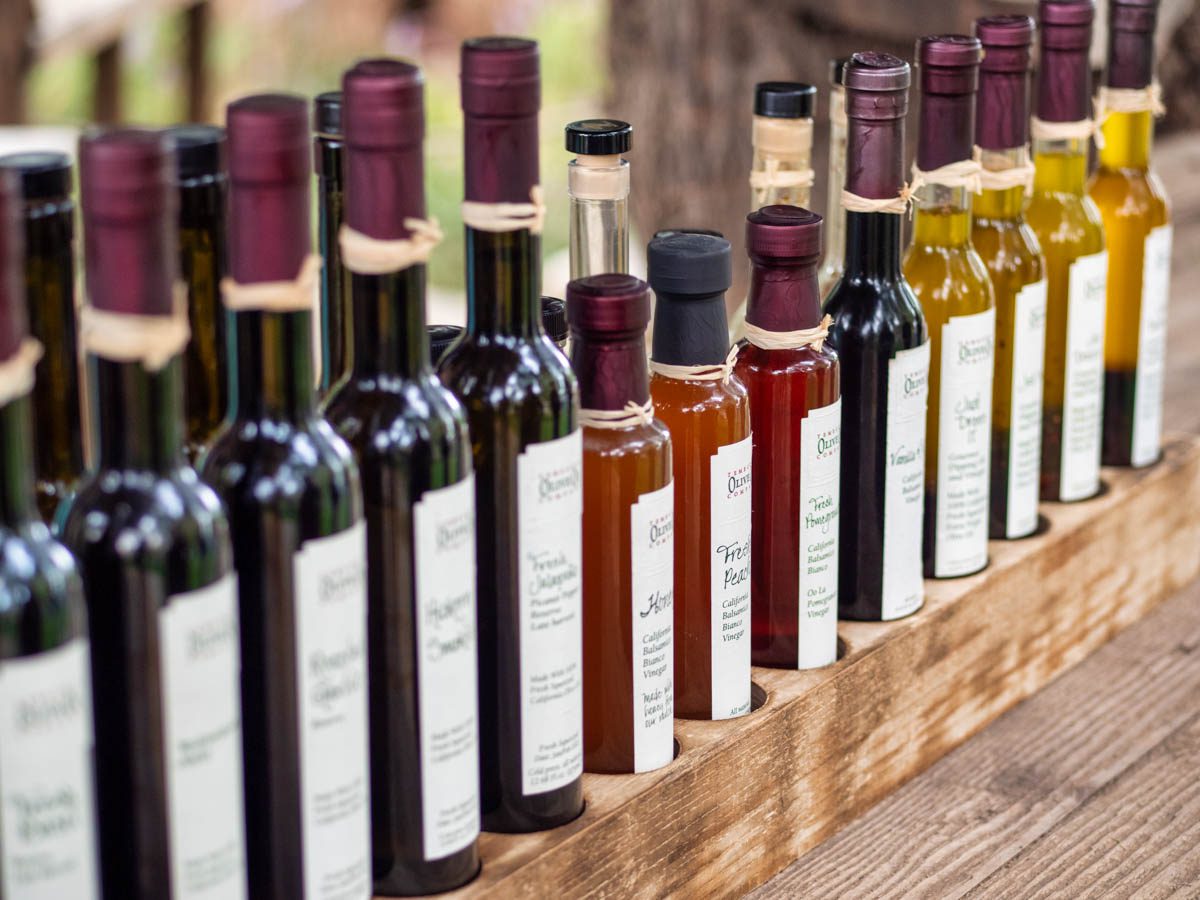 Lastly, to further understand the quality and work of Temecula Olive Oil Company, you must visit the ranch just 25 min drive from Old Town – meet the people who make it happen, taste the oils where they're actually produced, and fall in love with the landscape.