With just four days to go before Mother's Day here in the UK, we've put together our pick of the very best ways to celebrate the big day with your Mum. Whether you want to treat her to a bit of luxury, enjoy a good catch up over a few glasses of wine, or discover something new together, this weekend is the perfect time to do it!
Afternoon Tea at Cutter and Squidge
Serving up 'high tea' in every sense of the word, this delightful Soho cafe serves towering stacks of cakes and sandwiches, including their signature 'biskie' – a cross between a cookie, a biscuit and a cake. This Mother's Day, enter Cutter and Squidge's magical 'Genie's Cave' and make all of her dreams come true with magic carpets, ruby encrusted cakes, glases of golden bubbly and a handful of precious scones! The Cave is open until the 31st of March, so you can make magic all month long!
The Genie's Cave Afternoon Tea is £29.50pp or £34.50 with a glass of bubbles (under 10s £14.50).
Cutter & Squidge, 20 Brewer street, Soho W1F 0SJ; 020 7734 2540. To book see cutterandsquidge.com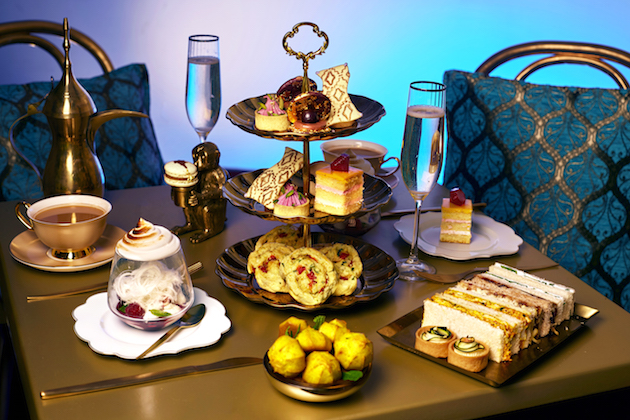 A Bouquet and Bubbles Masterclass
Instead of buying Mum a bunch of roses, why not take her to the Covent Garden Academy of Flowers, where you'll learn to make your own bouquet! Freixenet have partnered with the famous floristry school for an exclusive 'Bouquet and Bubbles' masterclass, where you'll practise the fine art of flower arranging with a glass of rosé cava in hand. You'll leave with your arms full of gorgeous flowers, and a bottle of Freixenet Cordon Rosado!
Taking place on Friday 9th and Saturday 10th of March, the 'Bouquet & Bubbles' experience will run between 10:30 am and 4 pm, with an hour break for guests to enjoy lunch with their Mum and explore Covent Garden.
Costing £110 per person, the exclusive workshops will be able to book via The Covent Garden Academy of Flowers by calling 020 7240 6359.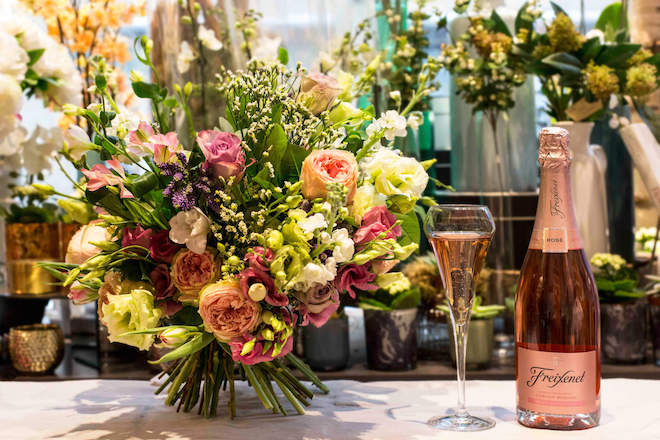 Women of the World Festival
While you're celebrating your amazing Mum (or any of the strong, supportive, incredible women in your life), what better time to visit the Southbank Centre's Women of the World festival? The event celebrates women and girls, and challenges the obstacles which prevent them from achieving their potential. Inspire your Mum with a weekend full of fascinating talks, comedy shows, and art installations led by politicians, activists and artists from around the world.

Garden of Light
If a bunch of flowers just doesn't feel like enough, why not give your Mum an entire field? At Marie Curie's breathtaking 'Garden of Light' in Paternoster Square, you can wade through a bright yellow carpet of illuminated daffodils (4000 to be precise), each of which represents a person that Marie Curie will support during the month of March. It's a wonderful installation with a really special meaning, and a lovely place to take a wander with your Mum this Mother's Day!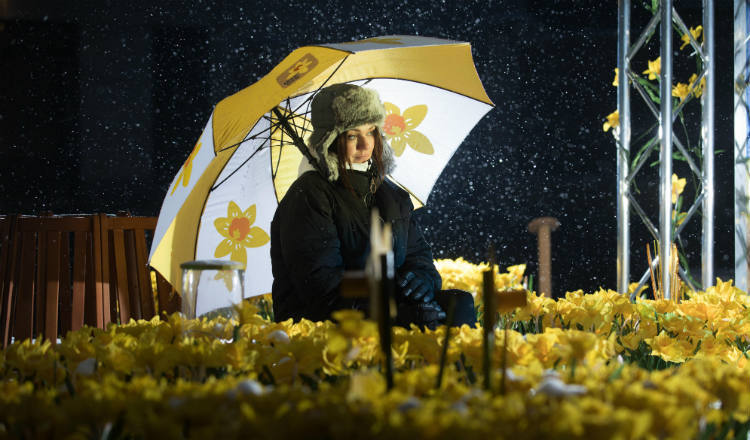 Wine and Dine
For a chance to have a really good catch up with Mum, why not take her out for a cosy dinner? Lurra, in West London, is a wonderful place to have a good old natter while sharing some very tasty food and enjoying a glass or two of wine. Terroirs, in East Dulwich, has an encyclopedic wine list and a lovely candle lit vibe, and Vinoteca have some gorgeous locations across London where you can be sure of a warm welcome!