A few years ago, I was member of a thinktank advising the Greek Wine Board and, after a lot of thought, we took a strategic decision: instead of trying to promote Greek wine domestically and abroad putting forward a considerable chunk of the 300+ native grape varieties of our country, we should name four of them "ambassadors" and focus primarily on those. They would have to be popular, commercially appealing, food-friendly, carry significant history behind them and, most importantly, they should each come from a major PDO (Protected Designation of Origin) zone.
Indeed, the "fantastic four" that made it to the final were: Assyrtiko from Santorini, Xinomavro from Naoussa, Agiorgitiko from Nemea and Moschofilero from Mantinia. All of them met the necessary criteria, were already known at least in the domestic market and they represented a fair geographic distribution on our vineyard map: North and South mainland, plus islands. Oh, and they so happened to be equally divided between white and red!
Today, I thought I'd present our four ambassador grapes to you, but with a twist: I will also try to describe the zone that each come from, from a wine-tourist angle, as part of my devious plan to get you to come to Greece, and at the same time visit (at least some of) our main wine-producing regions. Will it work? I'll try my best and keep my fingers crossed!…
Assyrtiko (A-seer-tee-ko)
Our most famous white variety and gaining international popularity by the minute. Jancis Robinson MW has described it as "stunning, with a strong personality" and has included it in her list of "Top 10 Undersung Varietals". It is known for its austere, earthy aromatic character and its explosive acidity. Grown for centuries in the dry, volcanic land of Santorini, with vines woven in a "basket"-like manner, to protect the valuable fruit from the sun and the wind of the Aegean. Very few white wines around the world can age like it or be as perfect a match for fresh seafood, grilled or fried fish or even sushi.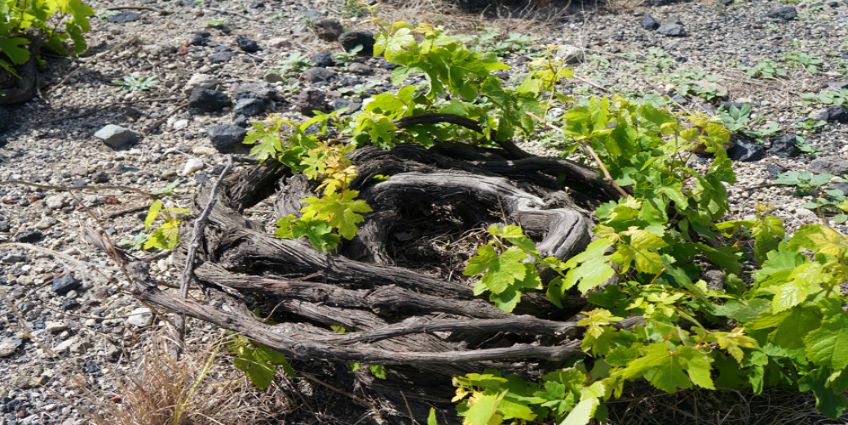 Santorini PDO
To taste Assyrtiko in its "home-turf", you need to visit the island of Santorini. Phylloxera never made it there, but that's no reason for you not to visit one of the most popular tourist destinations in the world, according to Condé Nast Traveler, TripAdvisor, and so on. You will take in some of the most breath-taking views on the planet, taste some of the best samples of traditional and modern Greek cuisine, enjoy a swim at the famous black-pebble beaches and take a photo of yourself against a background of the most amazing sunset. All that, while sipping a glass (or more) of one of the coolest white wines in the market. Not bad, eh?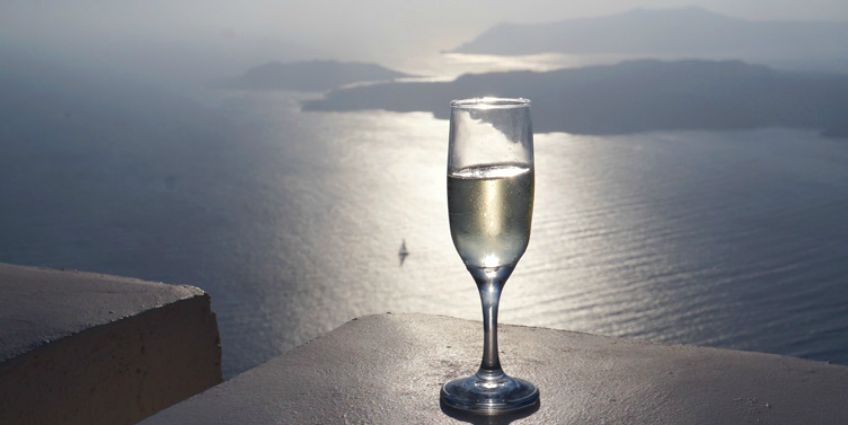 Xinomavro (Ksee-naw-mav-raw)
The definition of "powerful, age-worthy red" in the book of Greek wines. Rich, tanic and full-bodied, even if its sometimes-not-so-dense colour can be misleading. It's the flagship grape of Northern Greece and actually dominates no less than 4 PDO zones – single varietal in 2 of them, part of a blend in the rest. Some compare it with Nebbiolo, and that's actually quite understandable, as the resemblance, especially in the structure, is obvious. It ages beautifully (as a few rare samples from as far back as the 70s can confirm) and it has a unique aroma bouquet that, in its most typical form, features scents of sun-dried tomato, black olive and dark, spicy chutneys. An ideal match for demanding red meat dishes such as big game and hearty winter meat casseroles.
Naoussa PDO
Of the 4 PDO zones where Xinomavro is king, Naousa is the one where you will sample it in its purest, most typical form. Hardcore wine lovers will be amazed by the diversity of terroirs within the zone, and will definitely enjoy the family-run wineries, whose owners will not hesitate to raid their cellars, in order to find a (very) old vintage sleeping in a dark, dusty corner, for visitors who will enjoy tasting it. A walk in the town of Naoussa is definitely advised – the market has a lot of local gourmet treasures to discover (cheeses, charcuterie, preserves, etc), and restaurants and tavernas serve the best of local cuisine. History (and archaeology) buffs will visit Aristotle's school, in the town's outskirts, or take a slightly longer drive to the neaby town of Vergina, which is home to one of the world's most important archaeological discoveries: the tombs of Phillip the 2nd, King of Macedonia, and his family, dating back to the 3rd Century BC!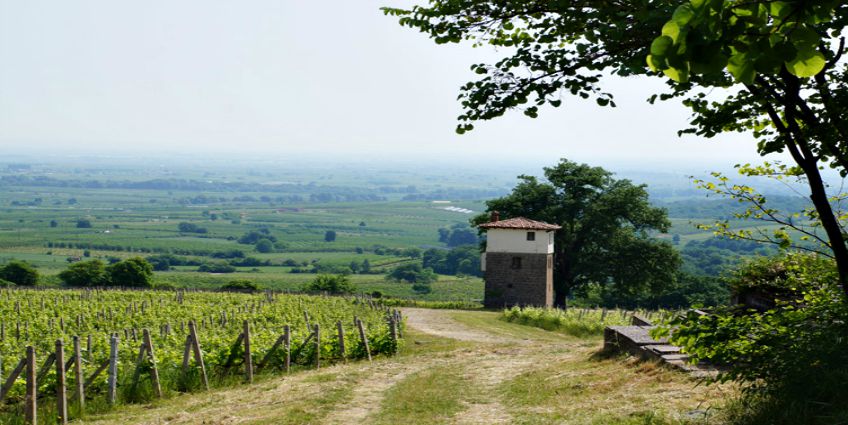 Agiorgitiko (Aghior-gee-tee-ko)
It has been called the "Greek red crowd-pleaser". Indeed, Agiorgitiko is a grape that produces delightful, food-friendly red wines, and that's definitely part of its popularity. Its key feature, however, is its versatility. Agiorgitiko can produce top quality wines across the entire spectrum, ranging from white (blanc de noir) and rosé, to everyday reds, powerful reds with significant ageing potential, and even dessert wines! In addition, its unlimited food-friendly character makes it a very popular choice at the daily table. A typical Agiorgitiko is a perfect match for cheese, barbecued meat and popular dishes such as spaghetti Bolognese, while a fresh, unoaked red from Agiorgitiko can easily be served by the glass at a wine bar or a party, even slightly chilled, on a hot Mediterranean summer night.
Nemea PDO
As it can be reached after an hour's drive from Athens, Nemea is a very popular wine tourist destination for Athenians, as well as for visitors from the rest of Greece and abroad. The town itself offers a typical look into rural Greek life, the landscape around it, however, is beautiful, covered in vineyards, cypress and olive trees in typical Mediterranean fashion. Wine tourists wishing to visit wineries will be spoiled for choice, with over 30 wineries ranging from the small family-run garagiste type, to the large, modern and state-of-the-art. Nearby destinations of further interest include the Stadium, the Museum and the Temple of Zeus in Ancient Nemea, the famous archaeological site of Mycenae, as well as the picturesque seaside city of Nafplion, which was the first capital of the modern Greek state, before Athens.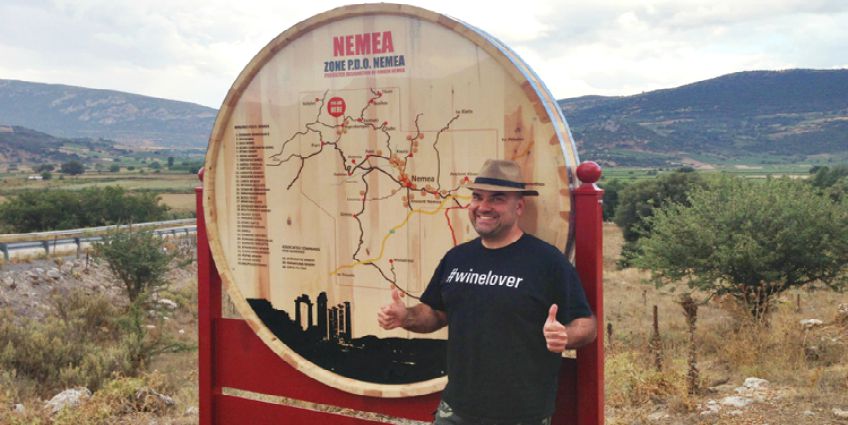 Moschofilero (Maw-sco-fee-le-ro)
Any Greek word that starts with "moscho" is usually related to a beautiful scent. Indeed, the Moschofilero grape is the basis of very pleasant white wines that ooze freshness and scents of roses and other freshly-cut flowers. Usually not-very-high in alcohol and with vibrant acidity, Moschofilero wines are very popular, either as aperitifs or food companions. The grape itself is originally pink-ish in colour, which is why some wines have an off white colour (blanc de gris). Sparkling wines from Moschofilero are particularly in demand in recent years, as they make fantastic "welcome wines" at parties and economic champagne substitutes. Apart from being a great aperitif, a typical Moschofilero wine pairs ideally with finger food, summery salads, lightly cooked fish and pasta or risotto dishes that are rich in fresh Green herbs.
Mantinia PDO
It has been described as "the Alsace of Greece", and not just for its aromatic white wines. Mantinia is close to Athens (about a 90 minute drive) and offers to visitors beautiful, mountainous and green countryside, rivers and lakes with plenty of activities for adventurers as well as families, delicious food for meat lovers and vegetarians alike, as well as some of Greece's best bed&breakfasts and boutique hotels. A visit is highly recommended!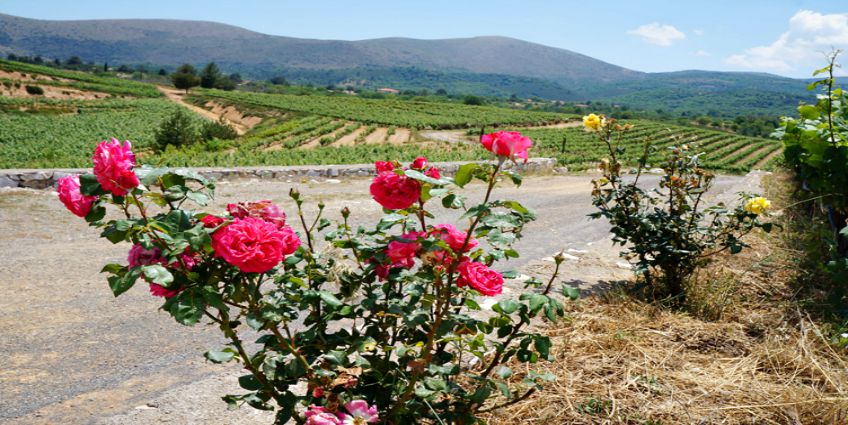 So there you have it! If you had heard before that Greece is a top wine tourist destination but weren't sure how to start, try my PDO approach. I guarantee that you'll be amazed!
Thinking of a Wine Tour in Greece? Here are our favourite ones!
Ted is a wine communicator based in Athens, Greece. His activities include writing for "Oenohoos", Greece's premier national wine magazine, blogging (he was the first Greek wine blogger), educating and consulting on wine. In his 10-year career in wine, the most recent highlights include being named among "The top 20 wine influencers" in social media around the world, as well as getting elected Vice-President of the International Federation of wine & spirits journalists and writers (FIJEV).