At Winerist we're open to a good food and wine pairing. We'll hear out any suggestion and try most flavours…. however, British wine merchant, Laithwaite's, have raised the stakes in the wine pairing game by introducing the world's first insect and wine pairing guide.
Why? Well there are many reasons. The first is because of the growing trend for edible insect – in fact it was only last month that Winerist Co-Founder, Tatiana, was treated to a grasshopper cookie (she said it was great until she realised what it was!). Top restaurants including Noma, the Copenhagen restaurant ranked number one in the world, are incorporating them into their menus, and they can even be bought from department stores in London.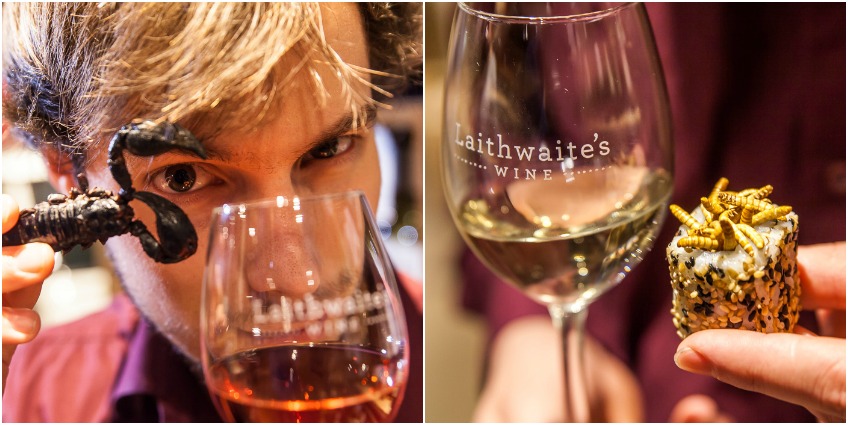 Secondly, these edible insects are becoming known as superfoods because of their high protein content with a recent UN report describing them as a 'sustainable food source for the future'. In fact, two billion people worldwide already supplement their diet with them in certain parts of Asia, Latin America and Africa.
Beth Willard, a Buyer at Laithwaite's, says "When you consider that many of the words used to describe the aroma of wine – earthy, grassy, floral – can also be used to describe the bugs' habitats, it's no surprise that wine can really complement the distinctive tastes of insects. The word 'full bodied' will never be the same!"
We're game for most things at Winerist especially if they help sustainability, although "I'll have the Chardonnay with the tarantula, please," isn't something we've uttered yet. Who knows though, in time maybe this could become the new wine & cheese.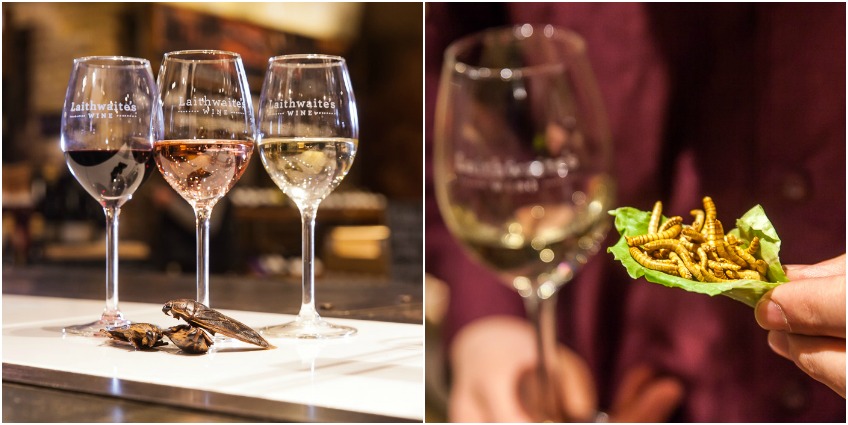 Here are a few of their pairings:
Zebra Tarantula – The body and legs have slightly different flavours, although both taste similar to fish. Tarantulas are normally eaten deep fried, so think cod and chips. A lively full-bodied Chardonnay will stand up to the complex fishy flavours of the Tarantula.
Queen Weaver Ants – A crunchy ingredient in stir fries. Their slightly sour taste, quite lemony, means they go really well with an aromatic white with pretty fruit and floral notes. A Gewürztraminer provides the perfect balance to Asian style meals, especially their crunchy textures.
Asian Forest Scorpion – Scorpions have a strong, bitter flavour and are normally eaten with sweet chili sauce. Paris Street Rose is full of rich sweet fruit made from full-bodied Transylvanian Pinot Noir, so it has enough body to cut through the combination of sweet and sour: an exotic wine for a more exotic insect
Crickets – The flavours are difficult to distinguish in crickets so they are often prepared with garlic and salt. Nevertheless, the nutty flavour that comes through means a perfect fit is a rich full-bodied white wine like Albariño. This wine comes from the seaside of Galicia in North West Spain so is laden with the salty sea air: perfect to cut through these little critters
---
Interested in more traditional pairings? Try our wine & food pairing guide (no insects included; we promise).
All images from Laithwaite's