Provence is one of those magical destinations which travellers dream about – blue skies, warm days, balmy evenings, healthy cuisine, splendid architecture, a fascinating heritage and the wonderful sing-song accent of the local inhabitants, the Provençaux. It is almost as much a state of mind as a geographical area!
Wine and Provence are almost synonymous and have been throughout recorded history. Growing vines was first introduced to Provence by the Phocaeans who came from modern day Turkey and settled near Marseille more than two thousand six hundred years ago. They were soon to be followed by the Romans who planted vines further inland along the Rhône Valley.
By the Middle Ages the region had established a reputation for robust reds and was perhaps one of the main reasons why the medieval Popes, often partial to a goblet or two of 'rouge', were attracted to Avignon during the 14th C.  The Renaissance period saw the introduction of Provence Rosé wines encouraged by the 'bon vivant' Good King René and this meant less and less emphasis was placed on the reds.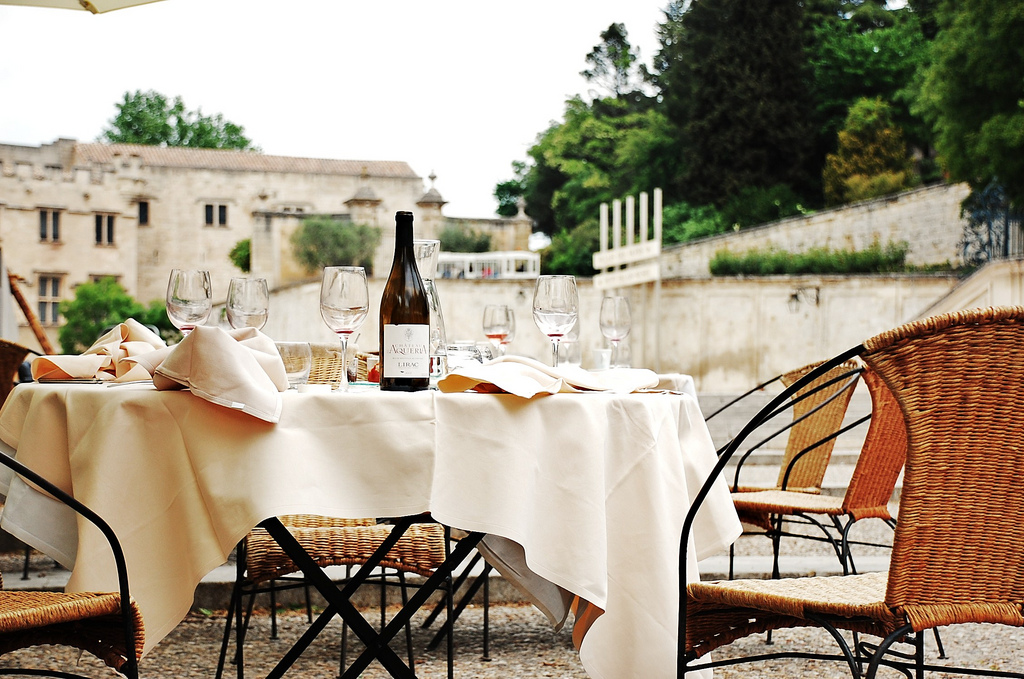 As happened elsewhere in France, the spread of phylloxera during the 19th century more or less wiped out the cultivation of vines and it was not until after the First World War that Provence was able to re-establish itself as a major producer of high quality red wine. In recent years the region has also been producing some very good rosés and even a few very delicate whites.
Probably the most famous Provençal wines produced today are the AOC (Appellation d'Origine Contrôlée) Côte du Rhône reds such as Rasteau, Vacqueras, Gigondas, Cairanne and Châteauneuf du Pape.  The AOC status applies to the whole area but some villages like those mentioned above can use the 'Côtes-du-Rhone Villages' appellation together with the name of the village to signify an even higher quality.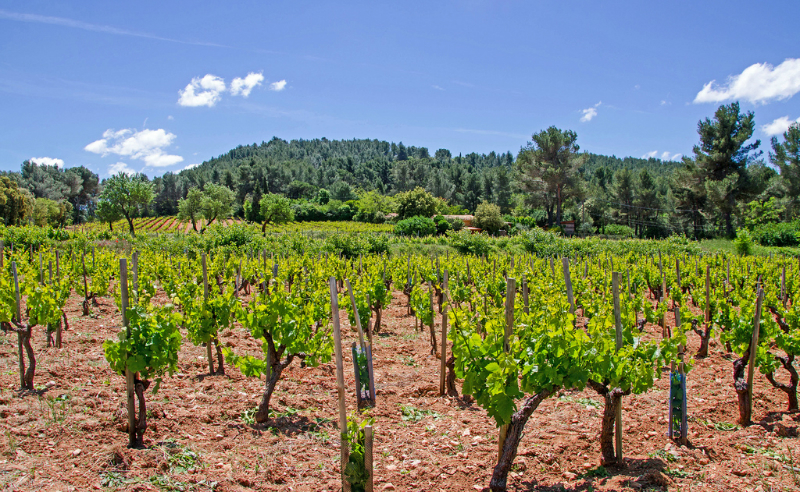 The robust Côtes du Rhone reds, often 14% by volume, are followed closely in the pecking order by the Tavel rosés and the fabulous dessert wines of Muscat de Beaumes de Venise. Less well known, but equally delicious, reds are produced in the Luberon and around Mont Ventoux. In the south of the region east of the Rhône Delta can be found the full-bodied dry whites of Cassis, the great rosés of Côtes de Provence and the powerful, spicy, reds of Bandol. The indisputable conclusion must be that Provence has a wine for every palate!
©Paul Shawcross
The above text is based on the smart phone/iPad app Provençal Roaming written by travel writer Paul Shawcross and downloadable from the Apple Store or Google Play.