When we think of Argentinian wine, what comes to mind is a bold, spicy Mendoza Malbec to pair with steak – yum! Hardly surprising given that it's by far the most planted grape in Argentina and dominates the country's wine exports. Argentina's flagship white grape on the other hand, Torrontés, remains relatively unknown outside South America. There is, however, much more to Argentinian wine than these two grapes; over the centuries, Spanish, Italian and French settlers have all brought their native vines over to make wine in Argentina. Even Malbec was brought over from Cahors by the French in the mid-19th century! Here are some of the 'other' grapes to look out for from Argentina…
Bonarda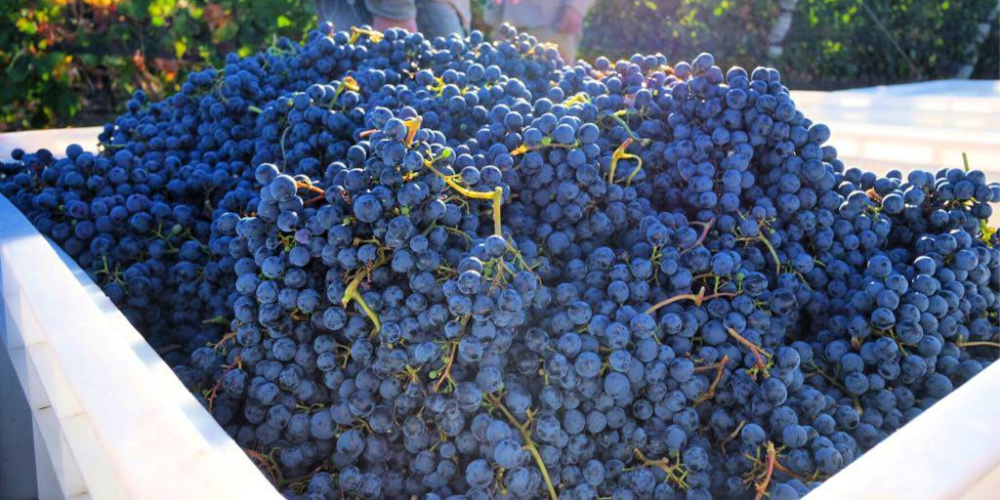 Bonarda is Argentina's second most planted grape after Malbec. It's valued for its colour, soft fruitiness and relatively low alcohol. Never heard of it? Hardly surprising given that it's primarily used for blending into bulk wine, and is now extinct in its native homeland of Savoie in France – where it was known as Douce Noire.
Some producers, however, make more characterful wines from Bonarda. Zuccardi's 'Emma Zuccardi' Bonarda for example is remarkably elegant. Alternatively, maverick winemaker Matías Michelini makes a lively, Beaujolais-esque style called 'Via Revolucionaria! Bonarda Pura.
Chardonnay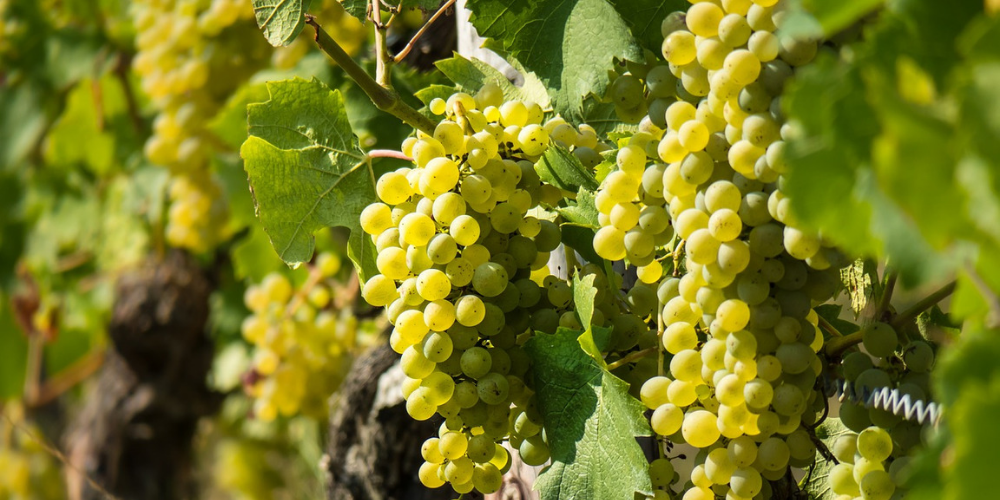 Some people refuse to look beyond Burgundy for Chardonnay – unfairly so. I like to call Chardonnay the chameleon grape, in that it adapts to its surroundings: in cooler climates like in Chablis, it makes lean, citrussy wines (yes Chablis is made from Chardonnay, shock horror!); in warmer areas the fruit turns more tropical; grown on calcareous soils it can express a 'stony' minerality; and when oaked it can adopt flavours of butterscotch, vanilla and hazelnut.
Argentina's best Chardonnays are made in cooler areas – either at higher altitudes, or at more southerly latitudes. Catena Zapata have pioneered high-altitude viticulture at their Adrianna vineyard 1,450 metres above sea level. The iconic 'White Stones' and 'White Bones' Chardonnays – named after ancient river deposits and fossilised animal bones –are the hallmark of this vineyard.
At higher altitude, the combination of cool nights and greater sunlight exposure facilitates a long, healthy ripening season. The grapes develop both intense fruit concentration and flavour complexity, whilst retaining vibrant acidity to give freshness to the wine. The result is an impressive combination of lean citrus and exotic pineapple fruit, a creamy texture, tantalising minerality, and vibrant acidity.
Cabernet Sauvignon
Originally from Bordeaux, this is arguably the most successful French grape variety in Argentina after Malbec. These tiny berries are deceptive, as they can really pack a punch! Cabernet Sauvignon wines typically have bountiful dark fruit flavours and the tight grip of a dog that won't let you have their bone. At higher altitudes however, cool nights help the grapes retain delicate floral and red berry fruit characters.
Paul Hobbs makes some of Argentina's finest Cabernet Sauvignon at Viña Cobos. Having formerly mastered the art at Opus One and Robert Mondavi in California, he's transferred his skills to capturing this grape's natural perfume at his Marchiori Estate. He's also very skilled at softening Cabernet Sauvignon's muscle and adding sensual smokiness and spice by maturing it in toasted French oak barrels.
Cabernet Franc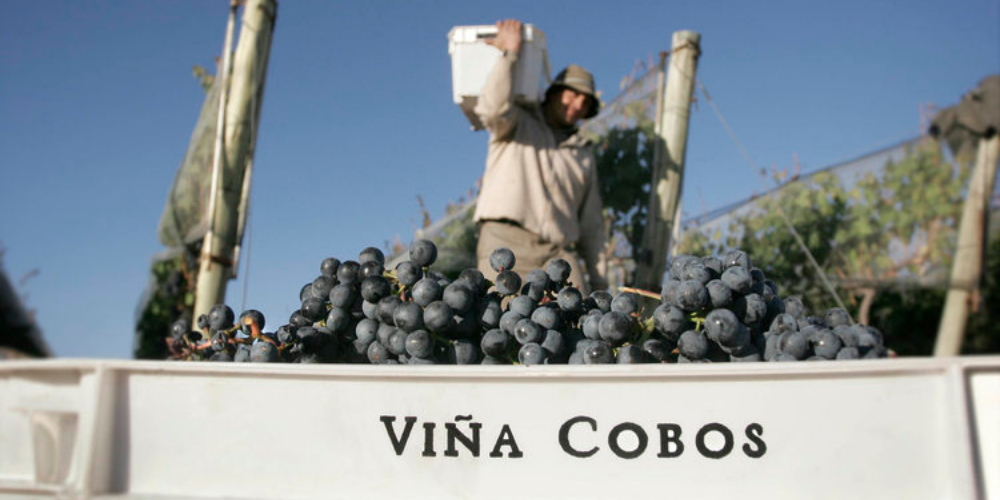 Paul Hobbs also makes great wine from Cabernet Sauvignon's parent grape variety: Cabernet Franc. With aromas redolent of cranberries, redcurrants and rose petals, Cabernet Franc is somewhat less virile than its boisterous son that needs taming. Viña Cobos make a fantastic one as do Zuccardi. Though representing less than 1% of plantings, this grape is starting to make great waves in Argentina. It's certianly one to look our for
Merlot
Merlot is another Bordeaux grape to have proved successful across the pond. It may be subject to the odd bit of snobbery, but it's capable of making some truly outstanding wines. It's also very reliable – it's easy to grow, easy to make good wine from, and most importantly, easy to drink. The velvety soft, plummy fruit of a good Merlot, sometimes accompanied by oaky spice, is hard not to love.
In Patagonia, the most southerly and coolest part of South America, producers such as Matías Riccitelli and Humberto Canale make particularly fresh, juicy Merlot from old vines.
Pinot Noir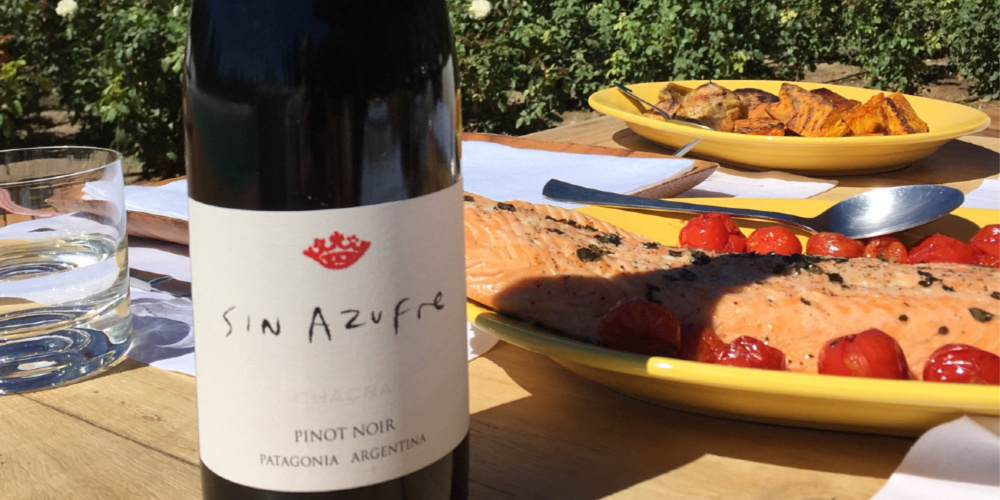 Photo Credit: Bodega Chacra
Pinot Noir is also making its mark in Patagonia. At its best, Burgundy's ultra-sophisticated red grape can produce some of the world's most elegant, complex and flirtatious wines.
Bodega Chacra led the way in Patagonia with a range of extremely expressive, complex Pinot Noirs. Their biodynamic vineyard practices could make your stomach churn though; chamomile-stuffed cow's bladders are one of many holistic soil preparations they use – yes, you read that correctly.
Syrah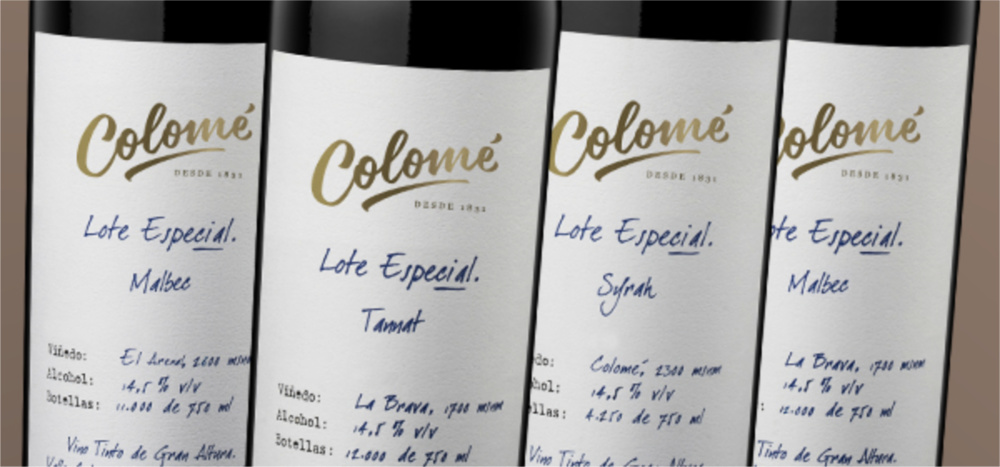 Photo Credit: https://www.facebook.com/bodegacolome/
Plantings of the Rhône grape, Syrah, are rapidly growing in Argentina – especially in the warmer San Juan province. Here it produces full-bodied wines, with rich flavours akin to chocolate, cured meats and blackberry jam.
In cooler climates, however, Syrah can be much more restrained, floral and peppery. This is certainly true of Calchaquí Valley, where Bodega Colomé boast the highest vineyards in the world at over 3,000m elevation. Temperatures here range by more than 20°C between day and night, prolonging the ripening season and allowing the grapes to retain freshness and aromatics.
Semillon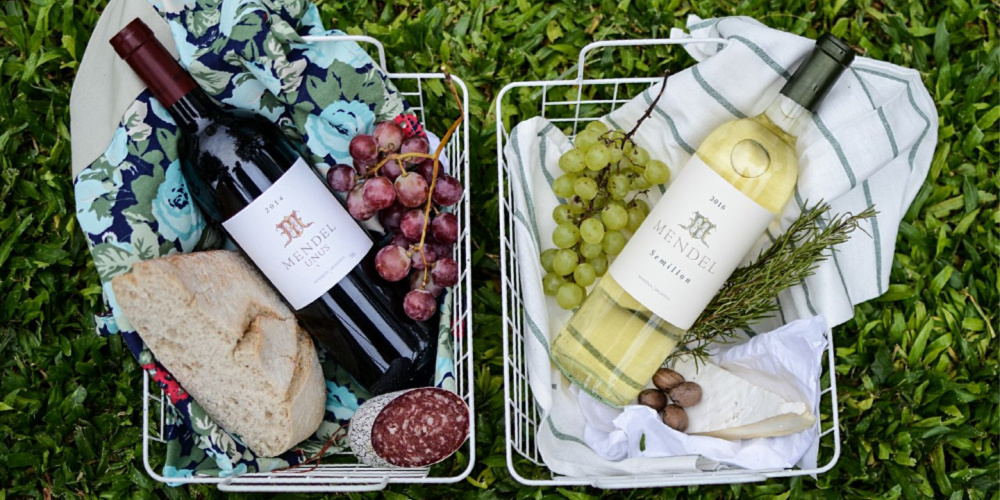 Photo Credit: https://www.facebook.com/MendelWines
Though planted in Argentina for over 100 years, Semillon has been forgotten in Argentina until recently. A shame given how multi-faceted this grape is – it makes both great sweet and dry whites in Bordeaux.
Mendel are one of the pioneers of Semillon's comeback in Argentina, making a beautifully floral, delicately spiced style from 75-year-old vines. Riccitelli meanwhile make a much richer style of old vine Semillon, embracing the waxy texture and fragrant spice that this under-rated grape is capable of adopting.
Fancy a trip to Argentina? Click here to find out about exclusive wine tours in the Mendoza's Uco Valley. There's plenty more to discover! And if you're interested in more wine pieces and recommendations fo things to do, check out our Mendoza travel guide!