Leonardslee Lakes and Gardens in Horsham, Sussex, has just planted the UK's first commercial Pinotage vineyard – exciting stuff, indeed! This is quite a turnaround for the site, which closed in 2010 because of financial difficulties but is due to reopen next year following loving restoration, thanks to the entrepreneurial new owner Penny Streeter OBE.
The team at Leonardslee has planted up an experimental half-hectare plot of this signature South African grape, bringing the total area planted with vines to 16 hectares across both Leonardslee and a second site nearby at Mannings Heath.
At a time when English sparkling wine is really beginning to shine and winemakers are starting to get the best out of the stubborn Pinot Noir grape when it comes to still English wines, could this bold move be the next big success for winemaking in this country? We certainly think they could be onto something. Leonardslee also have the benefit of an award-winning winemaker in Johann Fourie to call upon. Having worked on Penny's other vineyard projects in South Africa, both have the necessary experience to make Pinotage a success in the UK – if these guys can't do it, then perhaps it isn't meant to be!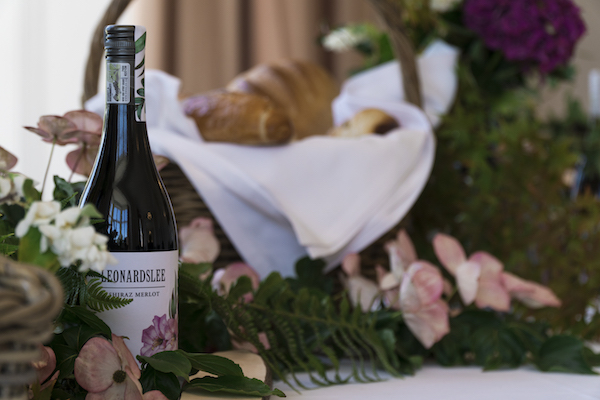 Mannings England
Pinotage is an early-ripening grape that should suit our climate here in the UK. Also, its relatively thick skin will help protect it against rot that may bemoan other varieties due to the inevitable Great British wet weather. The only question is will there be enough sun to ripen the grape with all that skin? Well if this summer is anything to go by already, we could be looking at some lovely wine indeed.
How good is Pinotage really?
Why should you be enthused by this news? Some of you are probably rather indifferent towards Pinotage, and some may not have even tasted it, but we would encourage you to give this grape a chance as it can make some rather delicious wines. Pinotage doesn't have the best of reputations and it's understandable why. A couple of decades ago this grape was used to make poor quality wine on a commercial scale, so many people's first experience wasn't great and ended up being their last experience too. Over the last 15-20 years however, some pioneering producers have moved towards lower quantity but higher quality yields and utilised winemaking techniques that get the best out of the grape, creating a more delicate, elegant style.
What does Pinotage taste like?
Pinotage makes wines that are bold in both colour and flavour, full of purple and black fruits and, if you've picked yourself a cracker, perhaps even raspberry, tea or tobacco. Having seen the resurgence of this grape in South Africa, the prospect of excellent Pinotage being produced in the UK is a compelling one.
A brief history of Pinotage
We are actually incredibly lucky that Pinotage exists at all. The brainchild of Professor Abraham Perold, it was developed by crossing Pinot Noir with Cinsault, which was also known as Hermitage in South Africa at the time – hence the portmanteau name "Pino-tage". Just four seeds were saved by Dr Charles Niehaus and, in 1941 – poignantly the year that Perold passed away – the very first Pinotage wine was made. Since then, it has become a South African stalwart but hasn't really taken off elsewhere in the world – indeed, only nine other countries grow the grape (Australia, Brazil, Canada, Germany, Israel, New Zealand, Switzerland, the USA and Zimbabwe), although make that ten now!
Along with the small plot of Pinotage, Leonardslee have also planted the classic Champagne varieties – Chardonnay, Pinot Noir and Pinot Meunier – reflecting their intent to produce a quality English sparkling wine to join the growing number of excellent examples popping up across the country. And, if the still Pinotage doesn't quite cut the mustard, Johann has suggested a potential incorporation of the grape into a sparkler to create "a unique English sparkling that's got a South African twist to it". We'd be lying if we said we weren't hoping they'll experiment with this anyway!
A slight disclaimer is perhaps necessary: the vines have only just been planted so the first harvest isn't due until 2020, with the aim of a first release in 2023. If you can't wait that long, why not get up to speed with this underrated grape by trying a couple of South African examples:
Fairview's barrel-aged Pinotage is a classic example, with rich plum fruits and a hint of vanilla spice from the French and American oak it matures in, which makes it a great barbecue wine.
RRP £9.49 (2017 Vintage) from Waitrose
For those of you wanting to experience a little more complexity, Carmen Stevens has whipped up a cracker in her Catoria Coastal Pinotage 2016.
RRP £19.99 (£12.99 for Angels) from Naked Wines
If you really want to experience all that this grape has to offer before the first few English bottles are ready, why not venture to Cape Town for a luxury food and wine tour? You can thank me later.