Oregon, home to world-class wines, has so many good wineries, which made it an almost impossible task to select "The Top 10 Best Wineries to Visit in Oregon". It is because of these top wineries that Oregon wines have become well-known. Oregon's four wine regions (North Willamette Valley, South Willamette Valley, Southern Oregon and Eastern Oregon) are home to over 450 wineries. The majority of the best wineries in Oregon are found in the scenic Willamette Valley. Most wineries are family-owned; some of the best wineries in Oregon (Chehalem, Elk Cove, Eyrie and Ponzi) are now into their second generation of family leadership.
Oregon's top wines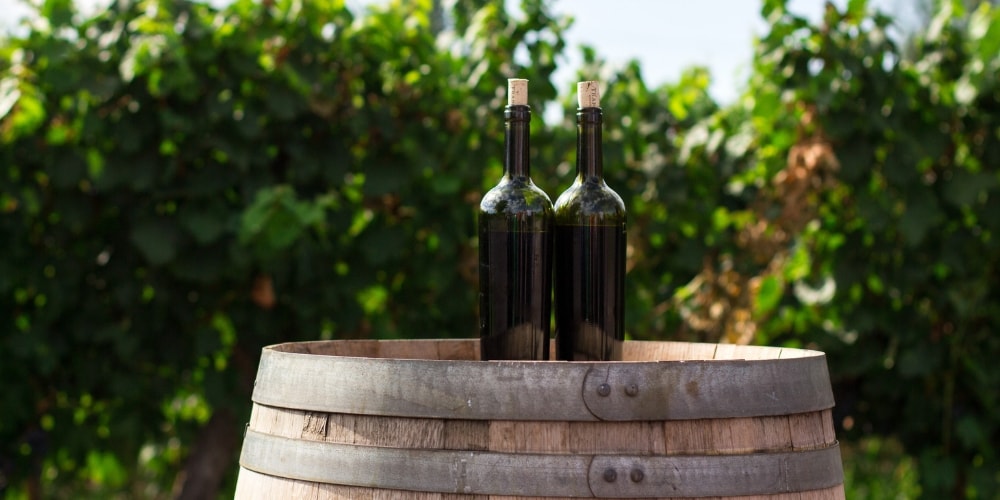 The striking similarity between Oregon's Willamette Valley and Burgundy has led a number of Burgundian wine icons to set up wineries. Maison Joseph Drouhin established Domaine Drouhin Oregon in the 1980s. Recently prestigious names, like Louis Jadot, Liger-Belair and Meo-Camuzet have joined the list. Oregon's top wines include Pinot Noir and Pinot Gris, followed by Chardonnay, Merlot and Riesling. The valley also produces Pinot Blanc and Viognier, as well as some sparkling wines. Throughout Oregon 73 grape varieties are grown. Oregon has quickly become regarded as a world-class wine region, particularly for its Willamette Valley Pinot Noir and Chardonnay. Oregon's Pinot Noir now ranks among the very finest American wines. Archery Summit, Domaine Serene and Domaine Drouhin have been considered by wine critics to be producing some of the area's top Pinot Noir.
Here are Winerist's top wineries in Oregon: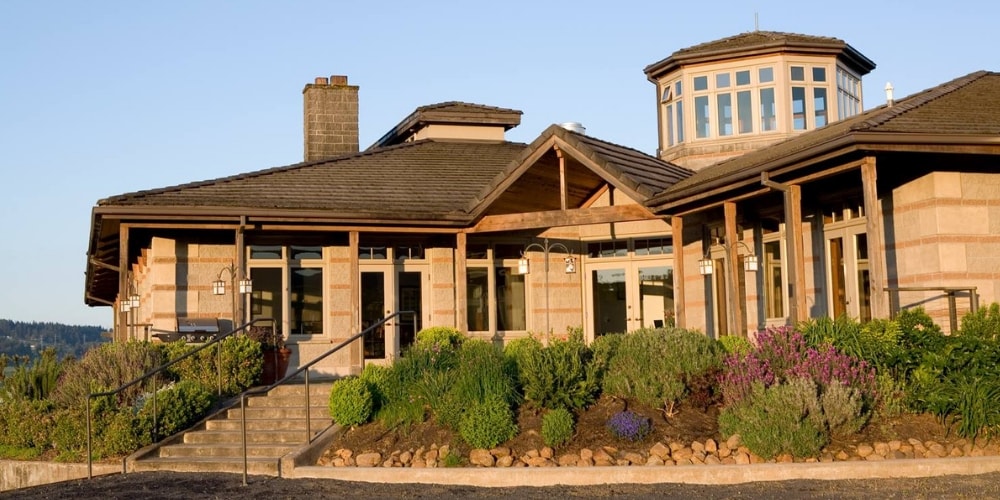 Photo Credit: Adelsheim Vineyard Facebook page
Adelsheim Vineyard, one of Oregon's founding wineries, established its first vineyard in 1971. They farm 12 vineyards (237 acres) from which they produce Pinot Noir, Pinot Gris, Pinot Blanc and Chardonnay. They are also known for their spicy cool-climate Syrah from their estate vineyard. Both the winery and vineyards are LIVE (Low Input Viticulture and Enology) Certified, Oregon's Certified Sustainable program. David Adelsheim has been recognised for his outstanding service to the Oregon wine industry and the building of Oregon's wines reputation worldwide.
Interested in wine tastings and tours at Adelsheim Vineyard?
---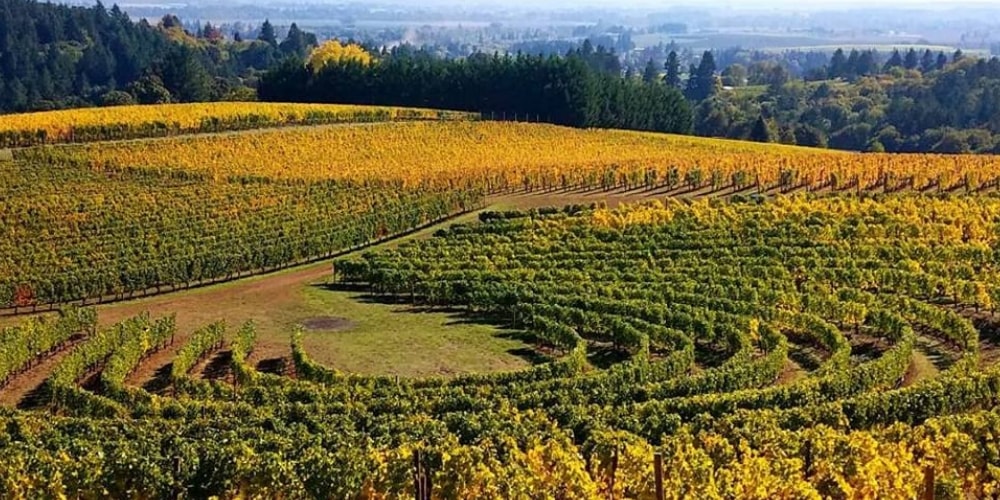 Credit: Archery Summit Facebook page
Archery Summit founded in 1993 has developed an international reputation for producing some of the finest Pinot Noir in the world. The winery has utilised the best winemaking traditions and technological innovations in producing their wines. Moreover, their Pinot Noir is carefully crafted to showcase the distinct terroir from each of their five estate vineyards, which are LIVE Certified. Its fine wines and spectacular setting makes it a one of the best wineries in Oregon.
Experience winery tours and tastings at Archery Summit when you arrange your visit with Winerist!
---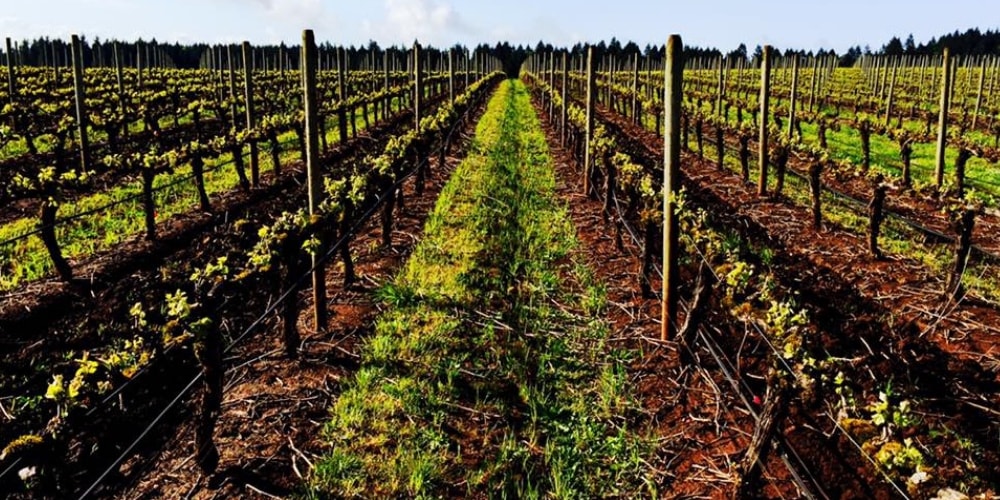 Credit: Argyle Winery Facebook page
Argyle Winery founded in 1987 has a history of producing high-scoring Pinot Noir, Chardonnay, Riesling and sparkling wines. Their world-class méthode champenoise sparkling wines make them unique in a region where they also rank among top-quality Pinot Noir, Chardonnay and Riesling producers. Argyle winery and vineyards are LIVE Certified. Argyle wines have received 11 Wine Spectator Top 100 designations, the highest of any Oregon winery.
Interested in wine tastings and tours at Argyle Winery? 
---
Chehalem Wines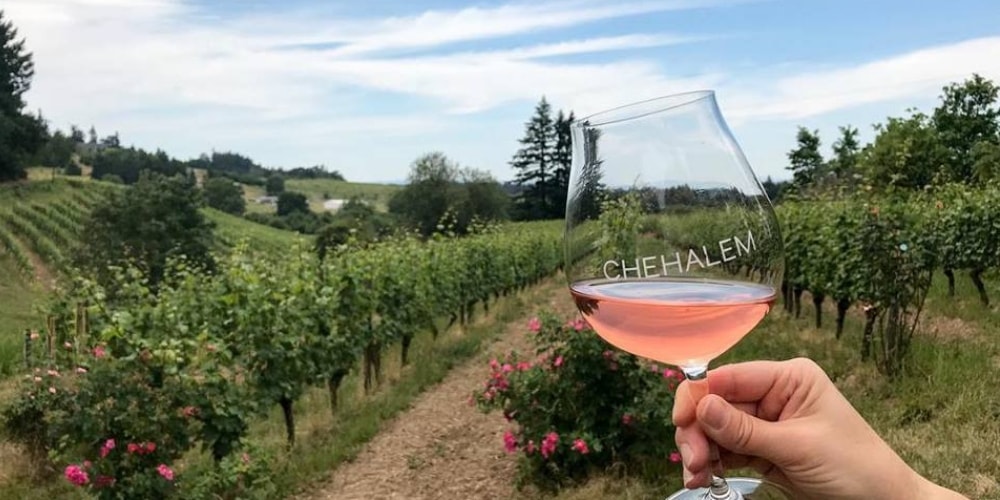 Credit: Chehalem Wines Facebook page
Chehalem Wines has a reputation as one the Pacific Northwest's elite producers of Pinot Noir, Chardonnay and Riesling. It is 2014 Oregon Winery of the Year. This second-generation winery and its estate vineyards are LIVE Certified. Tasting is available at the winery and their Newberg tasting room.
Enjoy winery tours and wine tastings at Chehalem for yourself when you arrange your visit with Winerist!
---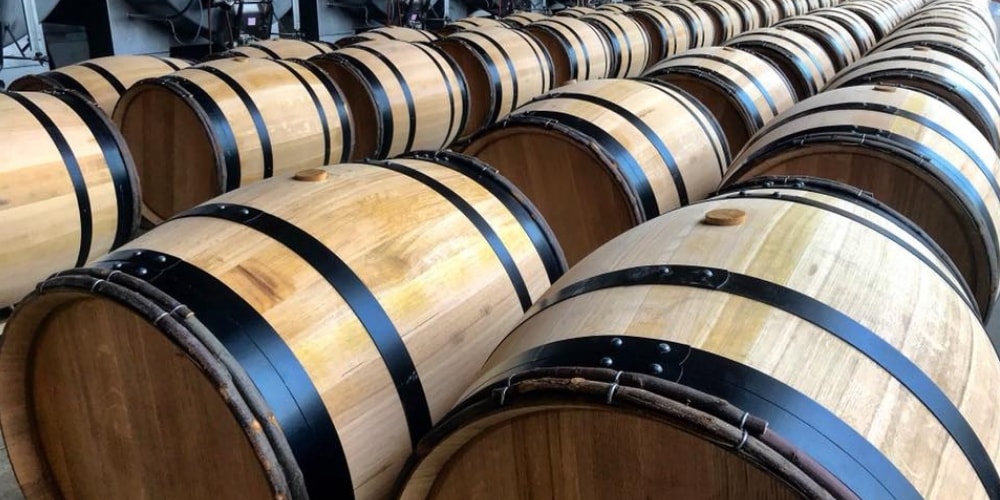 Credit: Domaine Drouhin Facebook page
Domaine Drouhin founded in 1988 by well-known Burgundy producer Maison Joseph Drouhin produces Pinot Noir and Chardonnay, which have consistently received international recognition. Fourth-generation winemaker, Véronique Drouhin-Boss, makes their handcrafted wines. The Oregonian named Domaine Drouhin as Oregon's Best Winery for Tastings in November 2012. Both the winery and the estate vineyard are LIVE Certified.
Treat yourself to a wine tasting at Domaine Drouhin when you arrange your visit with Winerist!
---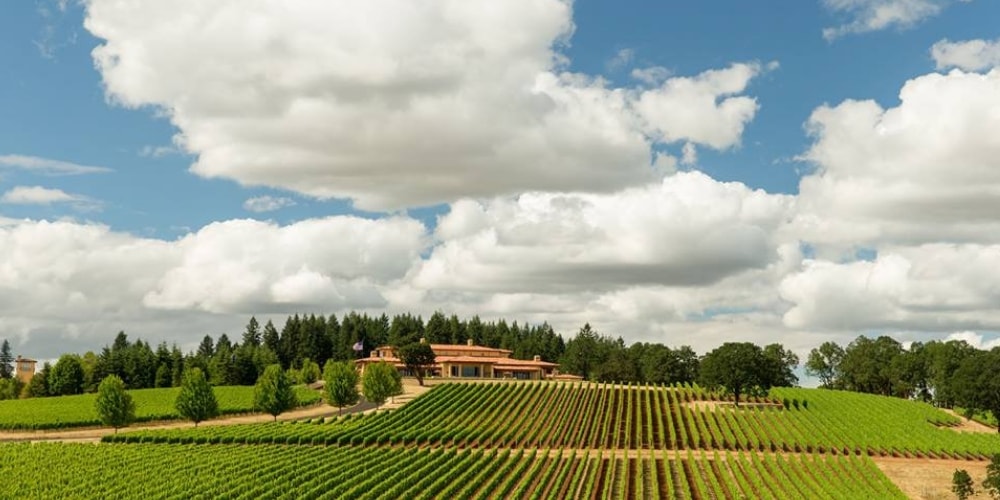 Credit: Domaine Serene Facebook page
Domaine Serene's beautiful setting, Tuscan villa-style winery and award-winning wines will immediately get your attention. Wine critics regularly award scores of 90-plus to their wines. Most winery visitors will also notice a woolly mammoth sculpture, made of weathered steel with bronze tusks. There are rumours about how it arrived on the property. However, there is no mistake about the wines and the overall ambience of this winery.
Don't miss out on stunning wine tours and tastings at Domaine Serene when you arrange your visit with Winerist!
---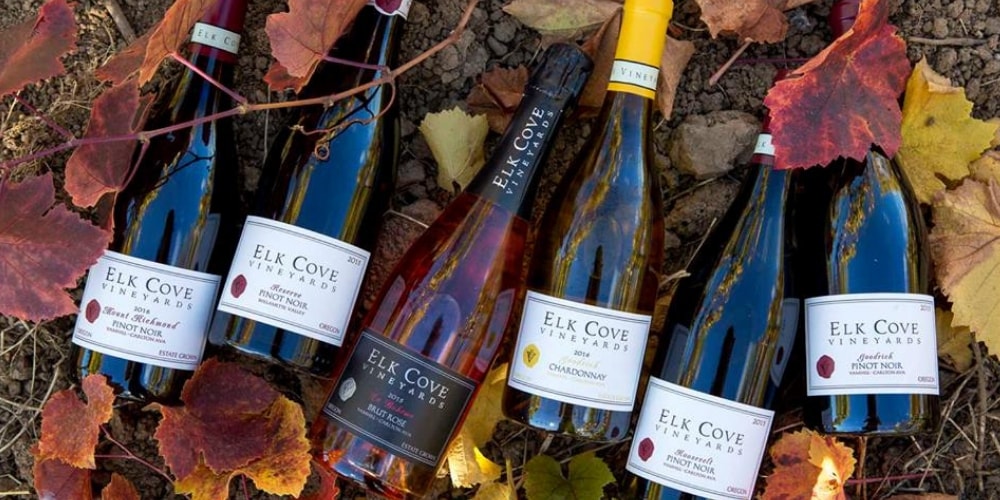 Credit: Elk Cove Vineyards Facebook page
Elk Cove Vineyards, a family-owned winery, founded in 1974 is one of the oldest and most respected. It has received many accolades for its wines. They are known for their Pinot "trilogy" (Pinot Noir, Pinot Gris, and Pinot Blanc), Riesling and lesser-known wines, such as Muscat Ottonel.  Wine & Spirits named it Winery of the Year 2013. Earlier Wine Press Northwest named it Pacific Northwest Winery of the Year 2007. The views from Elk Cove tasting room have been described as breathtaking.
For unmissable wine tastings and wine tours at Elk Cove Vineyard – book your visit with Winerist!
---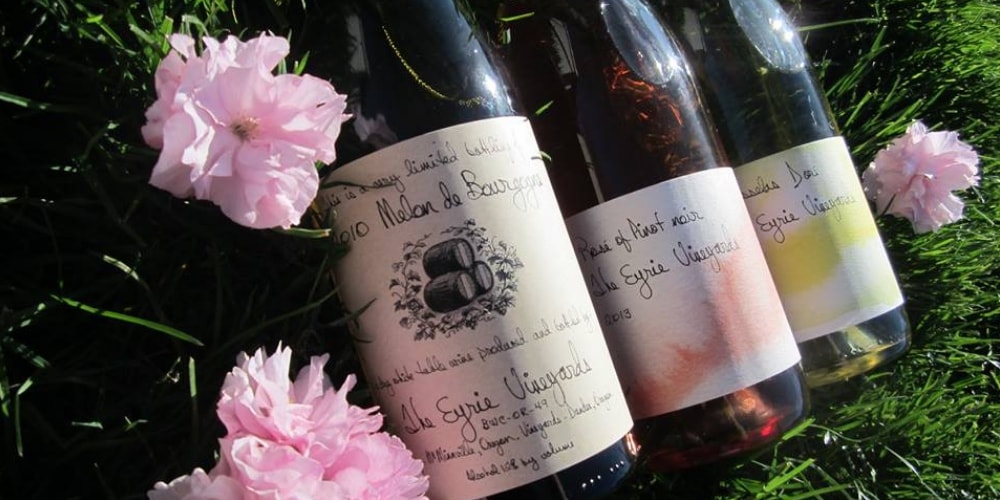 Credit: Eyrie Vineyards Facebook page
Eyrie Vineyards, founded by David and Diana Lett in 1966, is located in the Dundee Hills; however, its tasting room is in downtown McMinnville. David Lett known affectionately as Papa Pinot is credited with the first plantings of Pinot Noir, Chardonnay, and Pinot Gris in the Willamette Valley. He also established Oregon's reputation for producing fine wine both domestically and internationally. Jason Lett took over as winemaker in 2008. Eyrie continues as the reference point Oregon winery.
Interested in winery tours and tastings at Eyrie Vineyard? 
---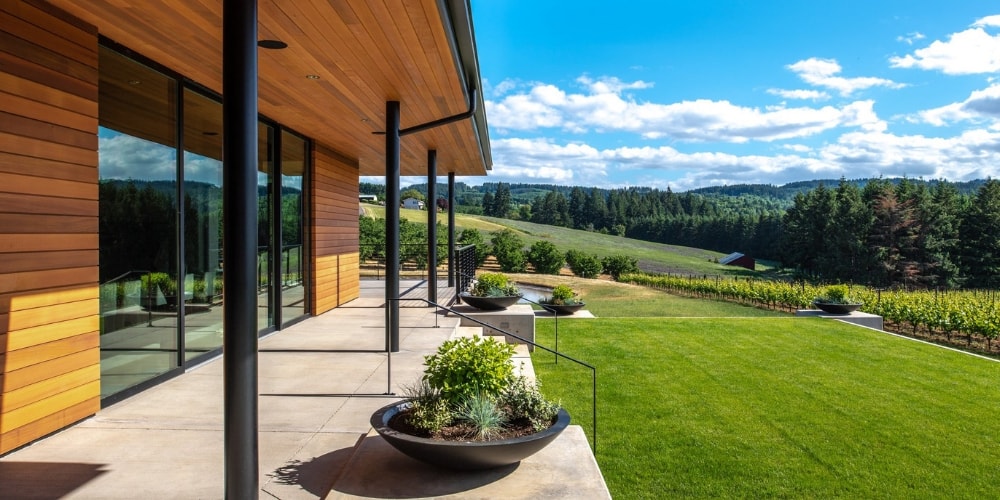 Credit: Ponzi Vineyards Facebook page
Ponzi Vineyards founded in 1970 is now under the second-generation leadership of Luisa Ponzi, Burgundian-trained winemaker and Maria Ponzi, president/director of sales and marketing. Ponzi vineyards and winery are LIVE Certified. The high standard they have set for Oregon wines keep them at the forefront of the nation's top wine producers. Wine tasting is available at their winery, historic estate and Dundee wine bar and bistro.
Discover more of Ponzi Vineyards when you arrange your visit with Winerist!
---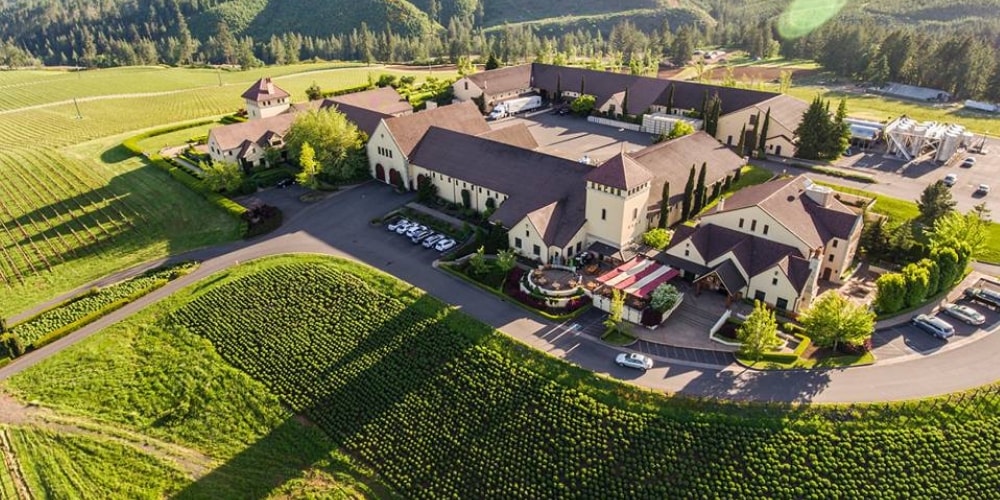 Credit: King Estate Winery Facebook page
King Estate Winery, Oregon's largest winery located in the South Willamette Valley produces award-winning wines. The estate vineyard is organically farmed. Their winery restaurant, under the direction of Executive Chef Michael Landsberg, uses ingredients organically farmed on the estate and supplemented by-products produced by local farmers and ranchers. Both the setting and the view at King Estate are absolutely stunning.
Interested in winery tours and tastings at King Estate Winery? 
Special mentions go to Carlton Winemakers Studio, Colene Clemens, Trisaetum Vineyards, White Rose Estate and Southern Oregon's Abacela Winery.
Has our best wineries in Oregon list encouraged you to find out more about Oregon wine? We hope so! If you'd like help planning a trip to Oregon, get in touch with us now!