There is a lot to say about the wine scene in the UK and this weekend we attended one of the most exciting wine events at the London Lords Cricket ground. We were fortunate enough to spend two days in great wine company as we helped 2 Water, our charity of choice, raise funds at the Three Wine Men weekend at Lords. We spent two days sampling great wines, pairing them with chocolate and cheese and meeting various wine boards, wine producers and impressive wine personalities from around the world.
As if Santa's grotto (filled with wine corks) wasn't exciting enough, we managed to meet the team behind the Mondavi Wines in London, had a great wine debate with the Gonzales Byass team (a knowledgeable bunch!), joined in the samba lesson organised by Wines of Brasil and rediscovered Lebanese wines (watch this space as Lebanon is coming to www.winerist.com soon!).
There are quite a few reasons why we enjoyed the events so much. It wasn't just about the wine, chocolate and cheese in abundance. We learnt about wine tasting, attended great wine workshops with Tim, Oz and Olly and asked all the right questions about the wine regions to watch for consumption and for wine travel of course!
If you haven't got your ticket for 2013, there is no point in waiting any longer. These events are great for members of the public, wine connoisseurs and beginners and let's be honest, they are just a lot of fun! For those of you based in London, Manchester, Cardiff and the rest of the participating cities in the UK, get a ticket before they run out. For those of you who are abroad and cannot make it, keep your fingers crossed. We never know, the Three Wine Men might decide to go global soon too!
See you in 2013 at the Three Wine Men. We will most certainly be there sampling and talking wine, food and wine travel of course!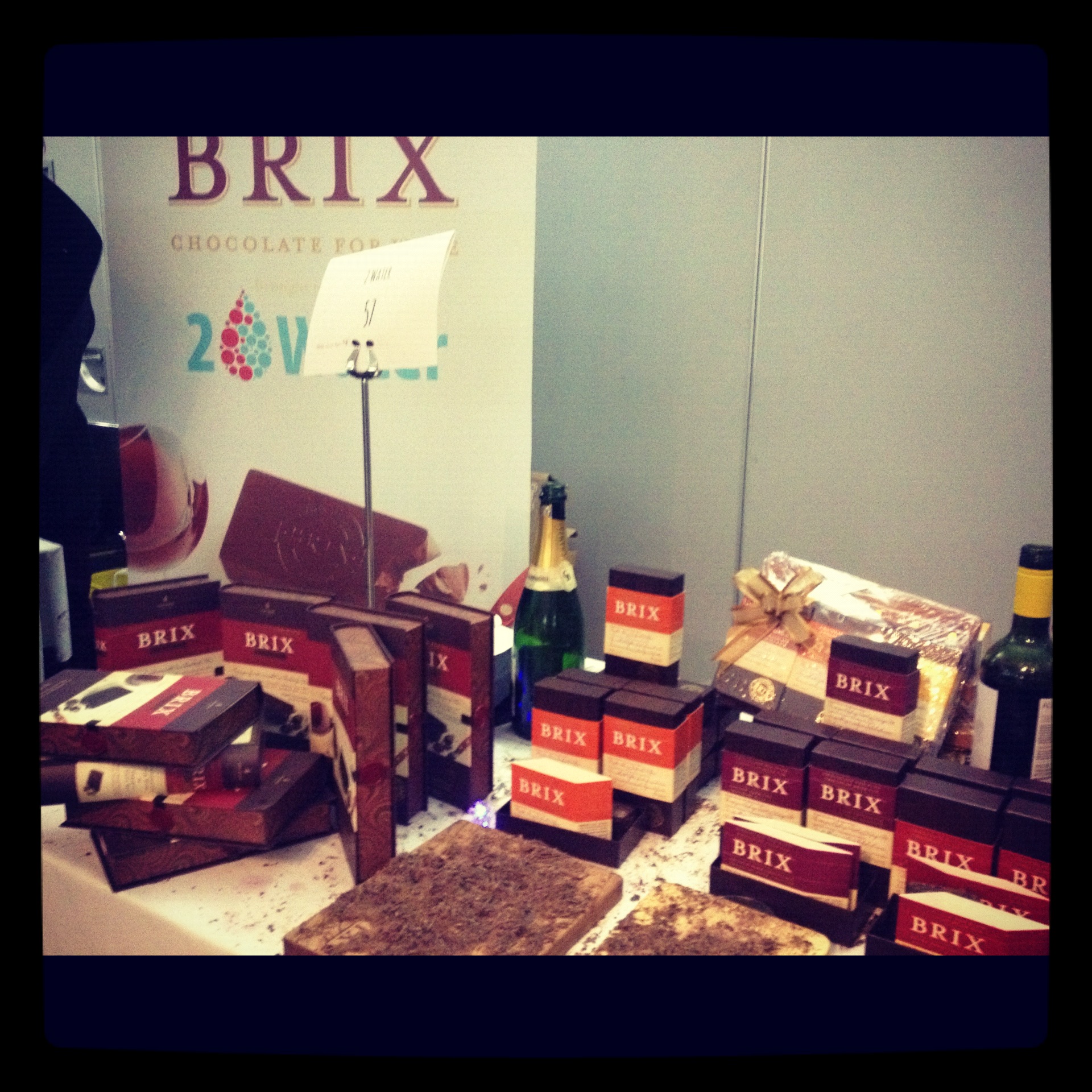 Brix Chocolate and Wine at the 2 Water stand