As the largest island in the Mediterranean, Sicily's already got a lot to offer even the most jaded of travellers. There's the city of Syracuse, dating back to antiquity where the streets and surrounding countryside are studded with priceless ancient monuments. Then there's Mount Etna, one of the world's most active volcanoes and Sicily's fiery heart, where you can wander around fields of solidified lava and take in some magnificent views (make sure you get a guide though, as it's prohibited to venture up unaccompanied!). See it all when you plan your wine holidays here with us, but first, have a look at the three best holiday villas in Sicily.
Sicily in a nutshell
If you think Sicily is just an extension of the Italian mainland, you couldn't be more wrong – and it's certainly not the kind of thing you should ever say in front of a genuine Sicilian. The island is fiercely proud of its culture and identity, from the aforementioned history and archaeological treasures to the fantastic rural countryside. Richly fertile thanks to its abundance of volcanic soil, the farms and fields of Sicily produce some fantastic ingredients for the unique Sicilian cuisine – a fusion of Italian, Arabic and Greek cookery that's as representative of the island's history as Etna's towering presence in the East.
Then, of course, there's the wine. Though the locals are renowned for moderate drinking, the island is still Italy's third-largest wine producer, and consequently, you'll find some superb bottles and winery tours available. And while the climate has that unmistakable Mediterranean feel, Sicily has an atmosphere and an aura all on its own, a distinct feel that visitors won't find anywhere else.
So why mitigate that atmosphere by staying in a faceless hotel chain? The island offers a host of authentic and luxurious holiday homes that'll add a whole new dimension to your stay, and are great value for money too, so choosing where to stay in Sicily is an important decision. We checked out Oliver's Travels, who specialise in luxury holiday homes, and picked three of our absolute favourites.
---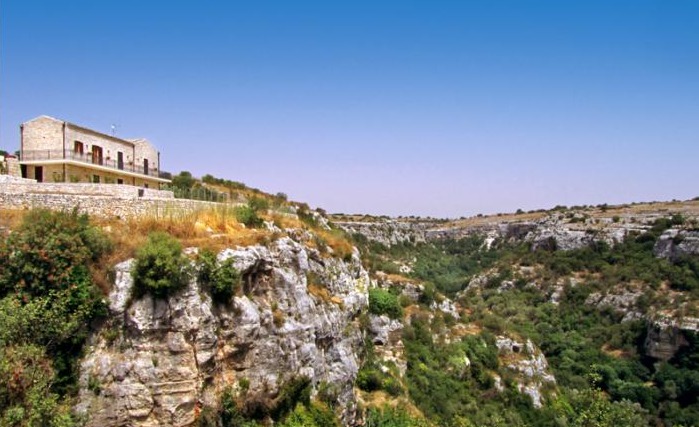 Sleeping 16, Castello Cavica sits on the island's south side and overlooks a natural canyon that provides a truly unforgettable view. Renovated to ensure total luxury both inside and out, the villa is surrounding by rural tranquillity (and is actually located in the UNESCO World Heritage site at Val di Noto) and some pretty unique wildlife – if you're lucky, you might even bump into a porcupine or two! You're also conveniently close to a number of great family-friendly beaches and the beautiful Baroque town of Modica, and seeing as the villa even offers guests complimentary bicycles you can pedal off to contemplate, appreciate and enjoy everything the Sicilian surroundings have to offer.
---
Casa Cipressi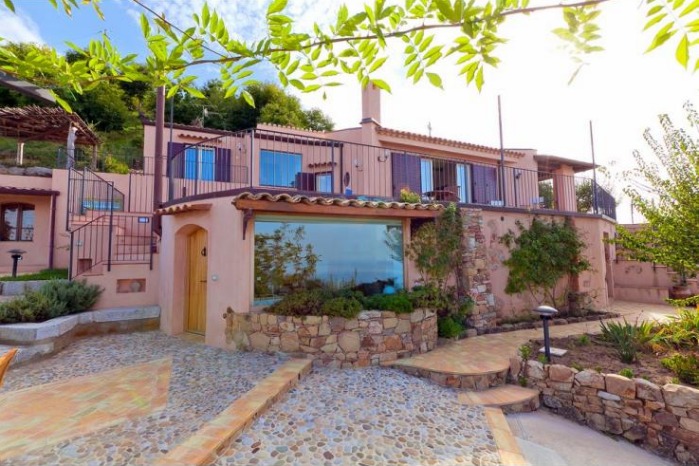 If you're looking for somewhere a little more contemporary, Casa Cipressi is the perfect blend of a relaxing rural location and a wholly modern look and feel. The building (which accommodates eight guests) has been designed to make full use of the views over Sicily's spectacular northern coastline, with large windows that fill the interior with light and space. There's a pool for chilling out and a terrace for BBQs and entertaining, and the historic town of Cefalu is only a short distance away.

Not only does Cefalu offer a beautiful beach there that makes a great escape from the hustle and bustle, you can spend hours wandering around and exploring the tightly-knit medieval alleyways of the old town – one of the many reasons it's one of our selected best holiday villas in Sicily. There's also nothing better than sampling some of the local food and wine from one of the fantastic local restaurants, many of which look out across wide vistas of the Tyrrhenian Sea.
---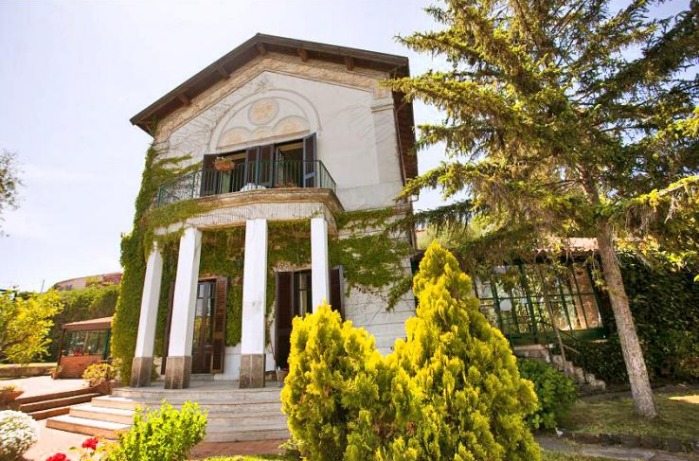 Don't fret about where to stay in Sicily on your wine holiday, because close to Mount Etna towards the Eastern side of Sicily, there's Villa Visso (which sleeps up to six people). Enjoy commanding views over the volcano itself and the Gulf of Catania and the truly sumptuous interiors in the Liberty style. It's ideal for those who want to holiday in true opulence, and the 4,000sqm of manicured grounds only add to the dazzlingly luxurious effect. But it's not all  lounging around, as this villa offers the opportunity to enjoy a cookery class that'll help you get to the heart of Sicilian cooking and the wine that goes with it! It's doubly fitting property for wine aficionados too, as the ancient 'Palmento', which was formerly used to press grapes, now acts as a fitness and entertainment room.
---
There's plenty of great things to do in Sicily, so for more help on planning your trip browse our Sicilian Diaries – Part 1 and Part 2. Discover the taste of Sicily with a look of the top wineries to visit in Etna. Feeling thirsty for something a little more specific? Learn of the 6 Sicilian wineries to discover the true marsala wine. 
Oliver's Travels has a great selection of luxury holiday villas in Sicily (as well as throughout the rest of Italy), so if you're planning a trip to take in the wine and wonders of the Mediterranean, head across to their site and take a look.