How is life managing a winery versus your former career?
Life on the vineyards and in our winery is a world away from the fast paced world of technology and pharmaceuticals where Fiona and I spent our first careers. But some things remain the same. Above all there is the discipline to focus on designing and executing quality processes day after day. It is this day-by-day attention to detail, as well as outstanding geography, soils and climate that ultimately produces great wines.
What was it that made you want to start a vineyard?
Fiona and I had always been wine lovers and had a particular passion for long-aging vintage Champagnes in particular. In 2000 friends gave us an English sparkling, tasted blind, and surprised by the obvious quality and aging potential we began the journey that would lead to Hundred Hills. My family had farmed land in Somerset since Norman times and while the clay soils and damp climate make growing grapes challenging in the South West, I had always been excited by the potential to return to the land to pursue a second career. As the 2000s progressed it became clear that second career would definitely involve vines.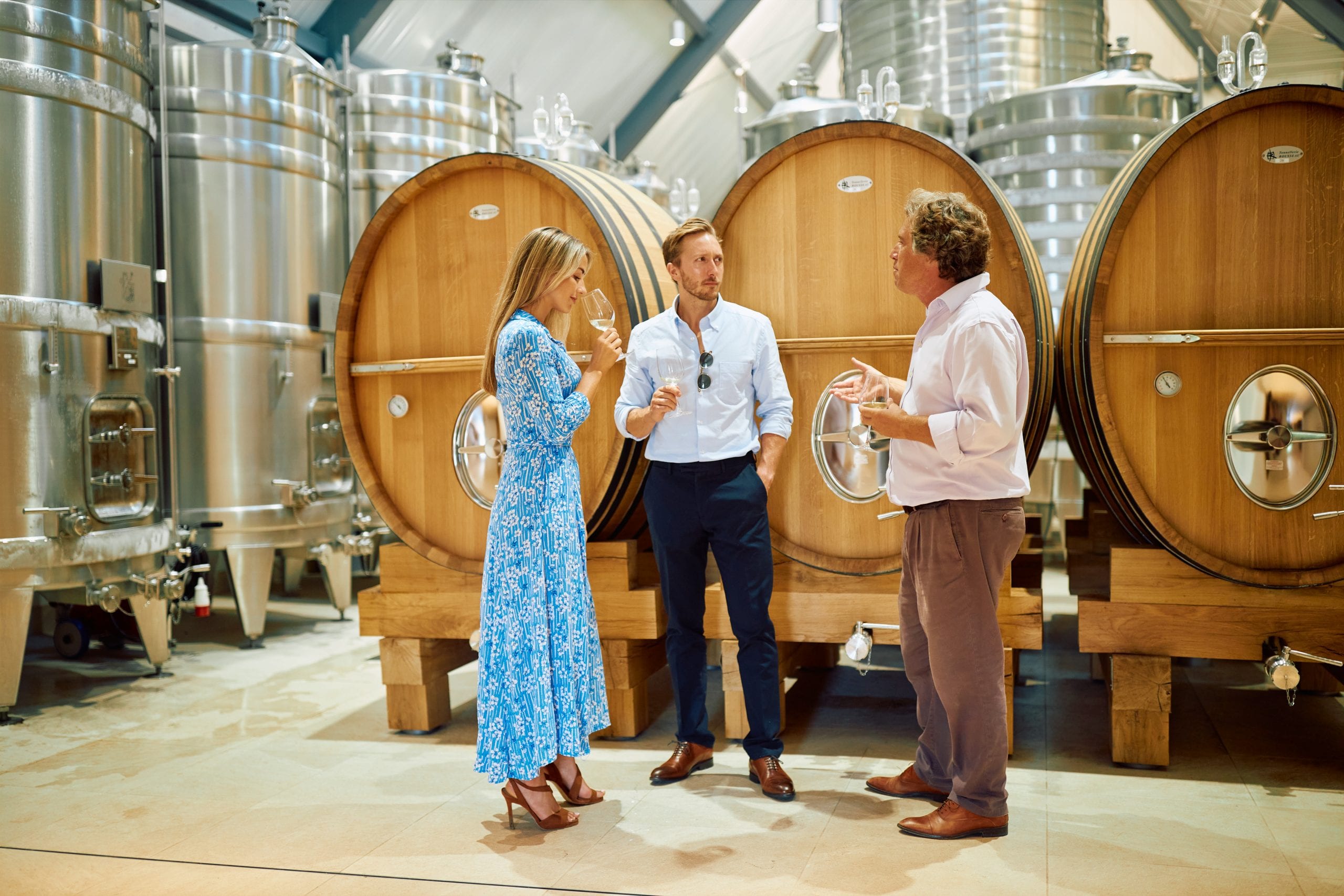 Why 'Hundred Hills'?
For over 1000 years England was governed administratively in 'Hundreds' which were literally set up to encompass areas of England that could raise 100 men to fight for the king in times of war. Our vineyards lie in the ancient Pyrton Hundred, which was one of the few Oxfordshire Hundreds mentioned in the Doomsday Book. Literally, we are in the 'Hills of the Hundred' so Hundred Hills seemed to fit.
How did you settle on this particular terroir for your vineyard?
We understood, as the climate in Southern England warmed through the 1990s and 2000s, that the chalk valleys would have exceptional potential for chardonnays and pinots, given the success of Champagne and Burgundy. In 2009 we put together an experienced team to search for the perfect chalk valley in England, focused on sustainable viticulture from the outset and excited by the prospects of using the very latest technology to deliver perfect grapes and unadulterated, terroir-driven wines.
In addition to having perfect chalky soils which drain freely and capture the summer warmth, the topography of Hundred Hills Vineyard provides a sheltered dry valley with slopes sufficient to allow spring frosts to drain away while protecting vines from the worst of the prevailing westerly winds. The climate in England is changing and the sunshine and rainfall at Hundred Hills today are almost identical to the levels seen in Champagne forty years ago.
The cool climate allows us to keep our grapes, healthily on the vine, for well over 100 days year after year. This allows the flavours and aromas we all love in our wines to develop, ripen and concentrate while still leaving appropriately low sugars and the vital acids at harvest, required for creating long lasting fine sparklings.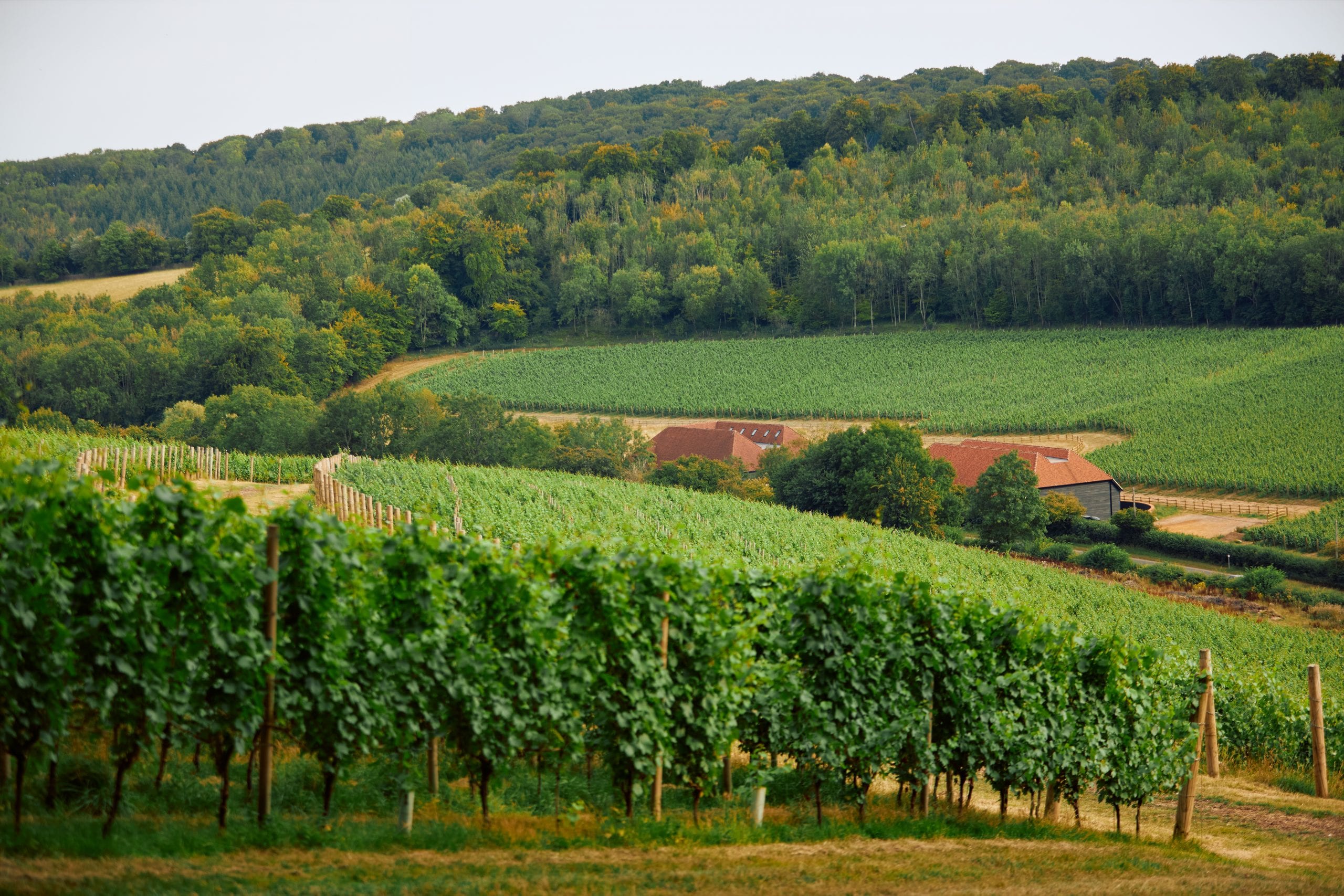 What would you most like people to know about Hundred Hills?
Great wines are made in vineyards not in wineries and our three year search for the very best land in England from which to create great wines has yielded a uniquely beautiful vineyard and winery with outstanding geography, soils and climate from which to produce some of the world's very finest sparkling wines.
Where can people find your wines?
We only produce a few hundred cases of each of our wines and sell most of these directly to our customers, so unless you're visiting it's www.hundredhills.wine for our current releases.
What can people expect when they visit you?
Beautiful English countryside, a state of the art winery, complex and varied vintage wines and a very warm welcome.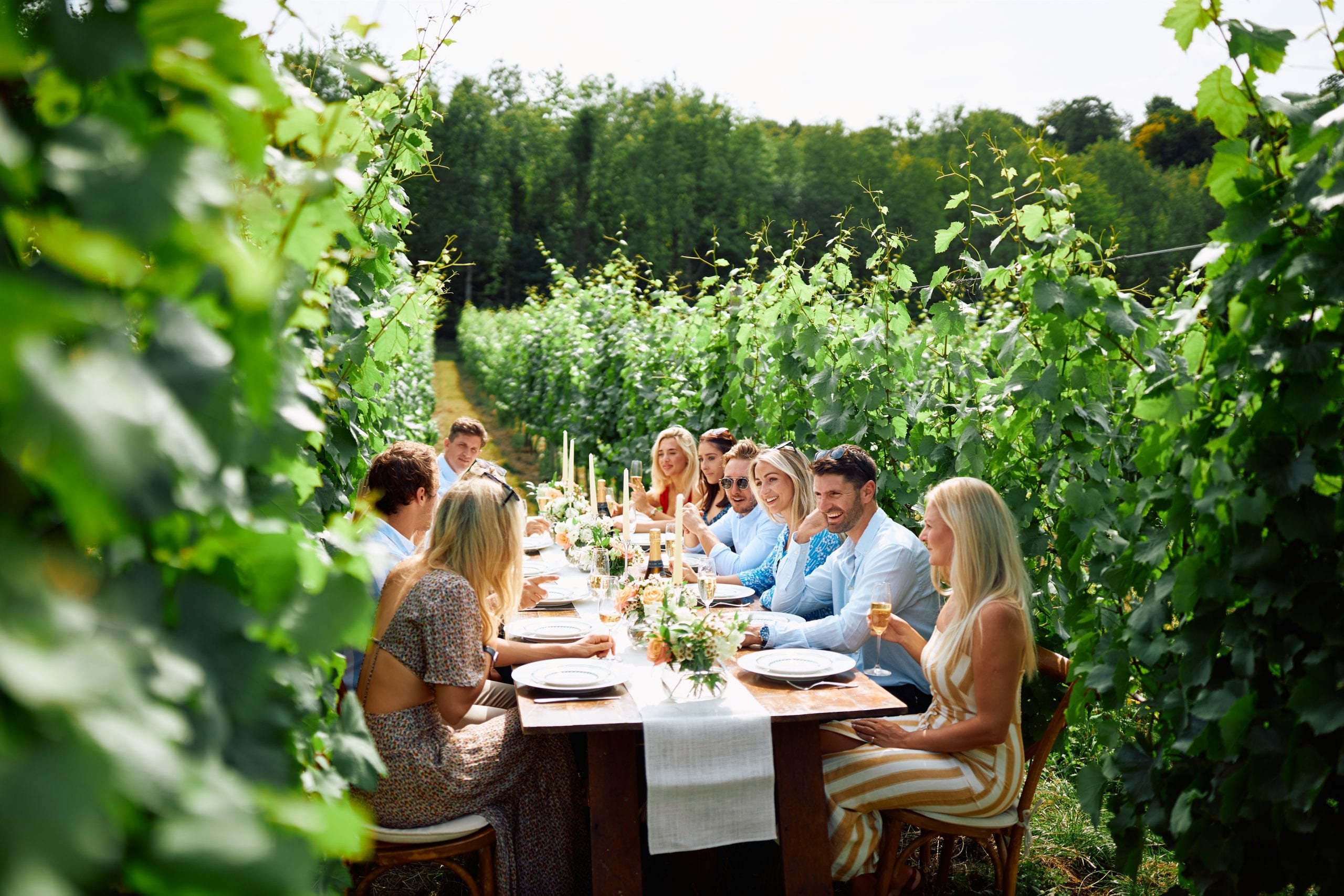 What ambitions do you have for Hundred Hills and English sparkling wine in general?
England today has the potential to create some of the world's greatest fine wines over the next few decades. For fine wines, a cool climate and a willingness to take each vintage as it comes is essential. At Hundred Hills we will only ever release the finest wines of the vintage and hopefully create wines that really reconnect our customers with a sense of the time and the place where they spent that perfect afternoon in the English countryside amongst our vines.
What's your favourite wine destination outside of the UK?
The boutique wine estates of the Napa Valley where the welcome, the local food and the full red wines on a warm evening can be utterly entrancing.
What are you drinking at the moment?
Some delightful Alsace rieslings, revitalised small-estate Spanish and Italian reds, a couple of superficially expensive burgundies that are worth every penny and of course some excellent English sparklings.
For more information on visiting Hundred Hills winery get in touch with our wine and travel expert catherine@winerist.com or call (0) 20 7096 1006.