Let's be honest. 2020 has been a pretty tough year and one of the things that has kept us going has been the pure pleasure of enjoying wine and food in the comfort of our own home. At times when things got manic with home schooling, children running around during zoom calls and of course the constant feeling of cabin fever, the opportunity to have an adventure through wine and food has been our saving grace. And so we went on an adventure to uncover some of our favourite wines for Christmas and New Year, 2020.
Because 2020 has been an unusual year, we went on an adventure to bring you destinations that we have missed the most and with these, to recommend wines that have a special place and melt our heart.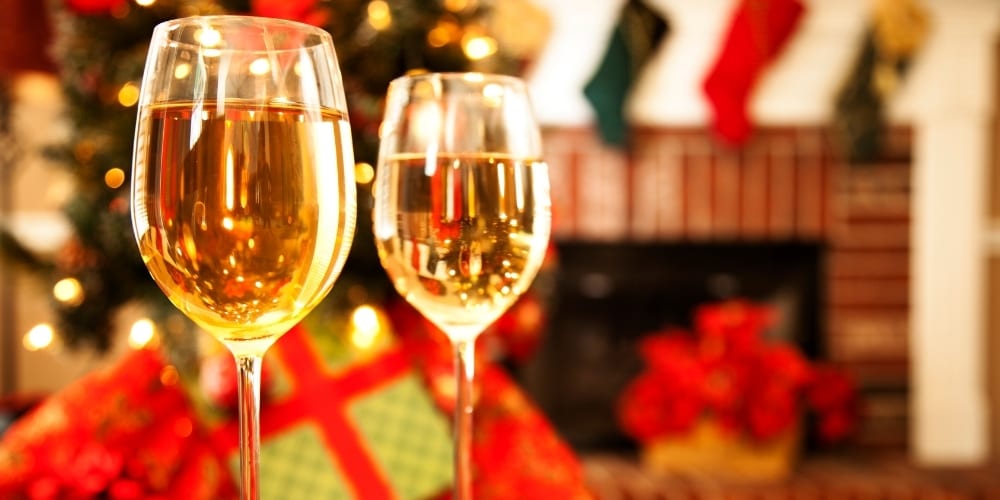 Christmas is just around the corner and our Christmas tree went up early and Christmas playlists have been the tune of the week for some time. Because we all need something to look forward to and there is no better way to enjoy Christmas than through these incredible wines.
First up is our selection from Disznókő,  one of Tokaji's leading producers. To find out more about Tokaji in general and our love for Disznókő, please read our article titled: Disznókő – A one of a kind vineyard in Tokaj.
Disznókő Tokaji Dry Furmint 2019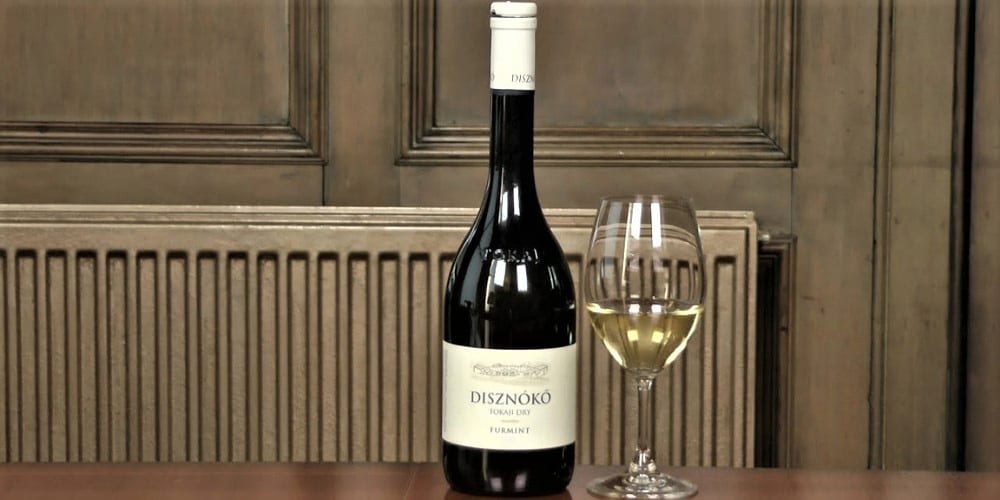 Grape varieties: 100% Furmint; 13.5% ABV; Closed with an elegant vinolock (glass stopper)
Tasting note: Pale silvery straw colour
Savoury, restrained and youthful aromas of lemon pith, almond kernel, wild grass
Dry palate, bracing fresh acidity, medium body with a long crystalline finish.
For lovers of crisp and refreshing unoaked wines with flavour and acidity like Chablis, Albarino- this is a must try.
Food match: From sushi platters to fish and chips this wine will be a refreshing companion.
Stockists: Ocado, Averys, Selfridges, The Oxford Wine Company, Cambridge Wine Merchants, Cheers Wine Merchants, Whitmore & White, Wine Ways, True Food, Flora Fine Wines, South Down Cellars, Lea and Sandeman
RRP £16
Disznókő Tokaji Dry Inspiration 2018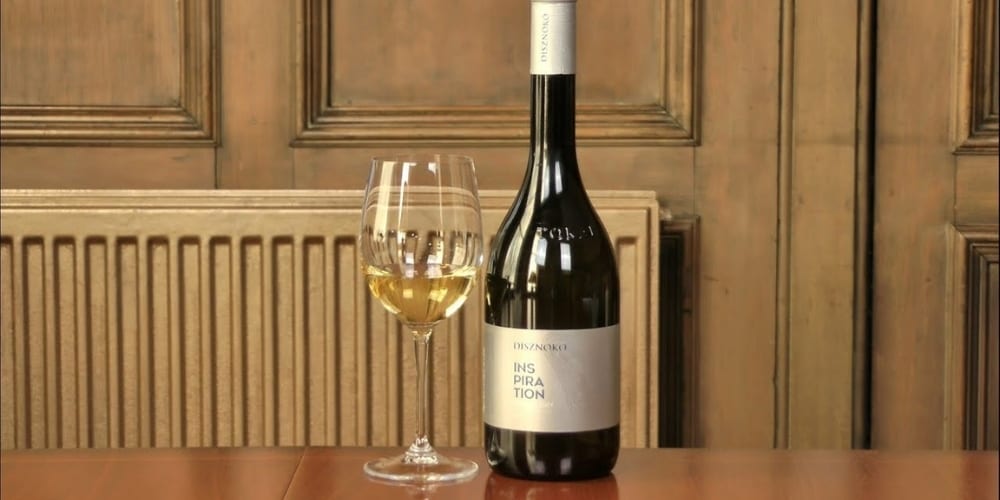 Grape varieties: 78% Furmint and 22% Hárslevelű; 14% ABV
Tasting note: A brilliant white gold colour
Deep and inviting, layered aromas of bruised apple, summer hay, lanolin, and honeysuckle. Quite complex for such a young age.
Soft and silky texture from time on lees. Bright acidity that's beautifully woven into the concentrated apple and herb flavours. Some old oak giving it the slightest oxidative notes. For lovers of dry and complex Loire Chenin Blanc and Chateau Musar White.
Food match: Cheese platter ranging from Vacherin to Chavignol to Manchego
Traditional dishes like garlic and lemon roast chicken with all the trimmings, and even more exotic options like a Thai seafood curry, Mexican fish tacos, or grilled halloumi with roasted vegetables and cous cous.
It's very gastronomic with lots of depth, texture, and freshness and a distinctive and elegant old world feel making it particularly food friendly.
Stockists: International Cheese Company, Bon Coeur, Gauthier online, Wine Ways, South Down Cellars
RRP £25
Disznókő Tokaji Late Harvest 2017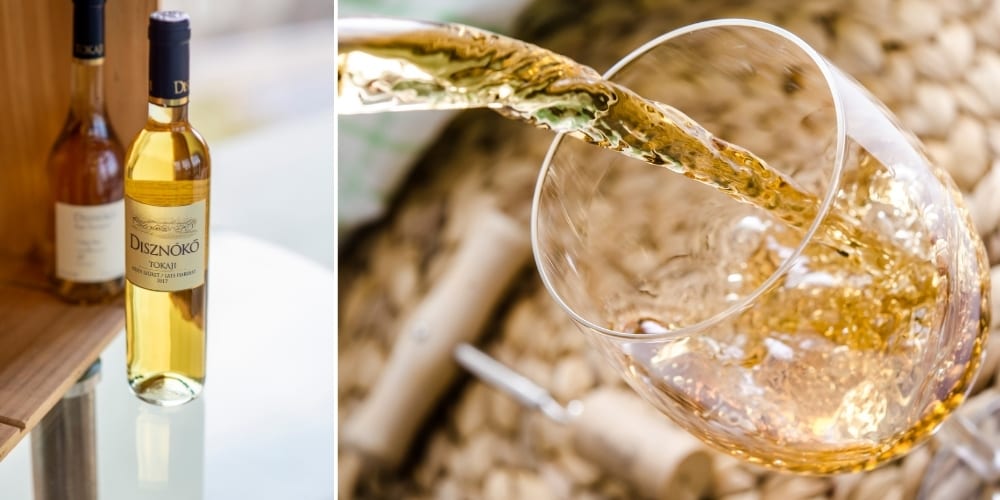 Grape varieties: Furmint 88%, Hárslevelű 6%, Zéta 6%; 13% ABV, Residual Sugar: 131gr/l
Tasting note: Dazzling yellow gold appearance.
Aromatic honeyed fruit and raisin on the nose.
Vibrant and refreshing palate with sweet honeyed mirabelle and lemon curd flavours, sweet yet very well balanced with long and clean finish.
Lovers of Mosel Auslese Riesling or Cordon-cut Riesling from Clare Riesling should seek this out.
Food match: A tropical fruit salad made of ripe pineapple and alfonso mangos, a spicy Thai green papaya salad, mild blue cheese like dolcelatte on rosemary olive oil flat bread
Stockists: Lea & Sandeman, Cambridge Wine, The Oxford Wine Company, Seven Cellars, Brighton, Master of Malt, Flagship Wines
RRP £16
Disznókő Tokaji Aszú 5 Puttonyos 2017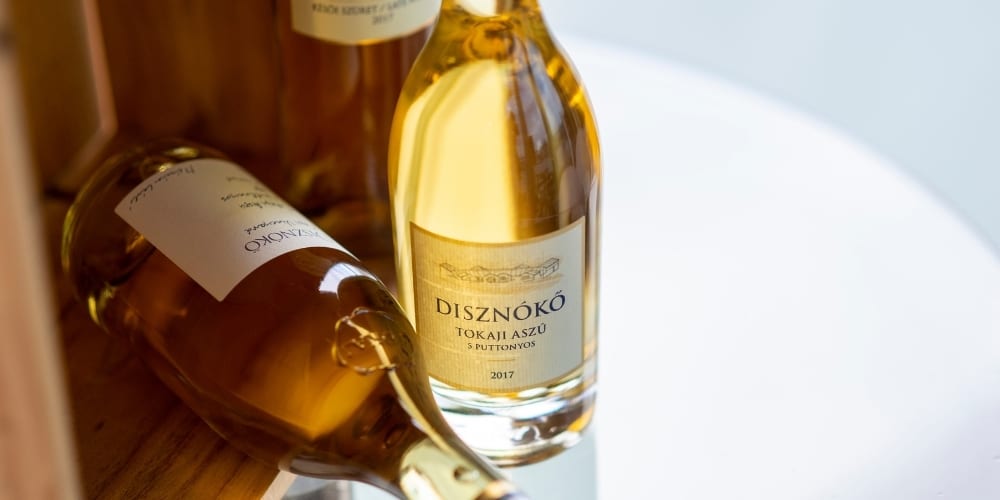 Grape varieties: Aszú berries: 80% Furmint, 20% Zéta, Base wines: 80% Furmint, 20% Hárslevelű; 13% ABV; Residual Sugar 160.2 g/l
Tasting note: Brilliant golden straw
Magnificent array of fresh, honeyed, botrytised fruit aromas grounded by an underlying restrained savouriness.
Wonderful balance of laser-like freshness and concentrated opulent fruit that is both youthful and raisined. Complex and moreish with a finish that perfumes the whole palate.
Food match: Stilton, Roquefort, Black Sticks Blue section of the cheese board.
Classic desserts such as tarte tatin, crème brulée, or a retro upside-down pineapple cake. Serve 11-13°C
Stockists: Waitrose exclusive
RRP £19.50
Disznókő Kapi Vineyard Tokaji Aszú 6 Puttonyos 2015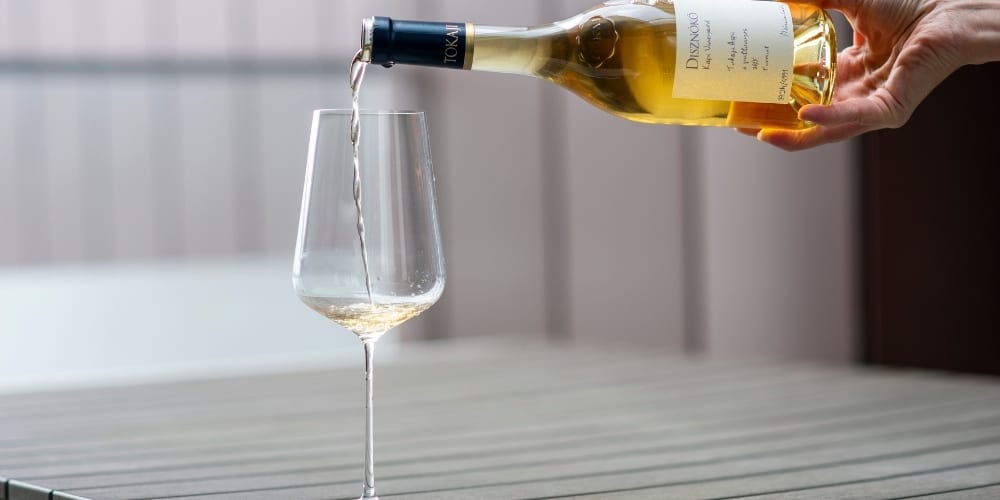 Grape variety: Aszú berries and base must: 100 % Furmint; 11% ABV; From a single vineyard, Kapi, very limited production, only 4,991 bottles produced; 11% ABV; Residual Sugar 187 gr/L
Tasting note: Clear and vivid golden hue
A nose-dive into a sea of complex fruit, mineral, and dried herb aromas. Very deep, sophisticated, and persistent.
Fabulous texture, thrilling spring-like acidity creating a beautiful tension. A peacock tail of flavours on the expansive finish. Absolutely enchanting wine that keeps and develops beautifully once the bottle is open.
Food match: A mature, hard cheese like an aged Beemster Dutch Gouda pairs beautifully thanks to its salty and caramel notes echoing the minerality and caramel in the Tokaji.
This fine wine, however, doesn't need a pairing to be enjoyed. It's a true Vino da Meditazione and should be savoured on its own at the end, or indeed at the start, of a perfect evening.
Stockists: Berry Bros & Rudd
RRP from £98
If you have any questions about this article and would like to get in touch, please email info@winerist.com. We would love to hear from you!