The Nobel Prize for Chemistry was awarded earlier this week to Eric Betzig, Stephan W. Hell, and William E. Morerner "for the development of super-resolved fluorescence microscopy". While the achievements of these scientists should be recognised by the international scientific community, Winerist petitions the Royal Swedish Academy of Sciences to consider our submission for the 2015 title:
Wine + Chocolate = Happiness
This equation may look simple, but pairing wine with chocolate can be a tricky endeavour. Both wines and chocolates come in a large range of flavours and weights which makes pairing the right type of chocolate with the right type of wine, a precise science.
---

Photo Credit: Lee McCoy & Dominic Rivard 
White Chocolate
White Chocolate consists primarily of cocoa butter, sugar, and milk solids. The sweetness of white chocolates pairs best with sweeter wines. Ice wine is a type of dessert wine made in cold climates from grapes left to freeze on the vines. When the grapes freeze, their natural sugars become concentrated, resulting in intensely sweet flavours. Germany is especially know for its high quality ice wines called (eiswein) – and you can discover for yourself the charming villages, castles and vineyards of Pfalz on a half day wine tour.
---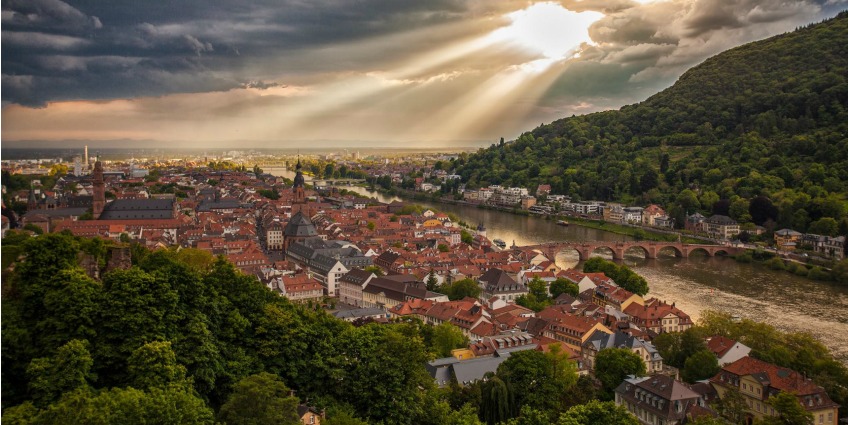 Photo credit: Gabriele Cantini & Moyen Brenn
Milk Chocolate
Vino Santo is a sweet wine unique to Tuscany. When you visit Tuscany, you are likely to see Vinsanto served as dessert along with dipping biscuits. The crunch when you bite into a piece of milk chocolate and its mild taste, mimic the mouth feel of the biscuits which pairs beautifully with the wine.
---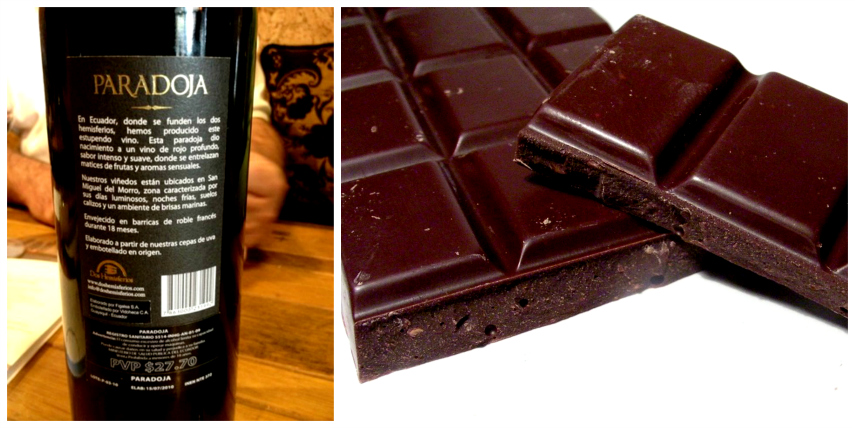 Dark Chocolate With Sea Salt
We were lucky to attend a chocolate themed event at Coya Restaurant in London where we had the opportunity to taste some great Ecuadorian chocolates paired with Ecuadorian wines. The chocolates were made by Montecristi Chocolate, Pacari Chocolate, and Hoja Verde Gourmet. Pacari Chocolate's 70% Cacao Dark Chocolate with Salt and Nibs paired beautifully with Paradoja Wine's 2008 Cabernet Sauvignon & Malbec blend. Red wines with notes of berries, chocolate, and cloves, harmonise well with the buttery, salty, and sweet flavours of the chocolate.
---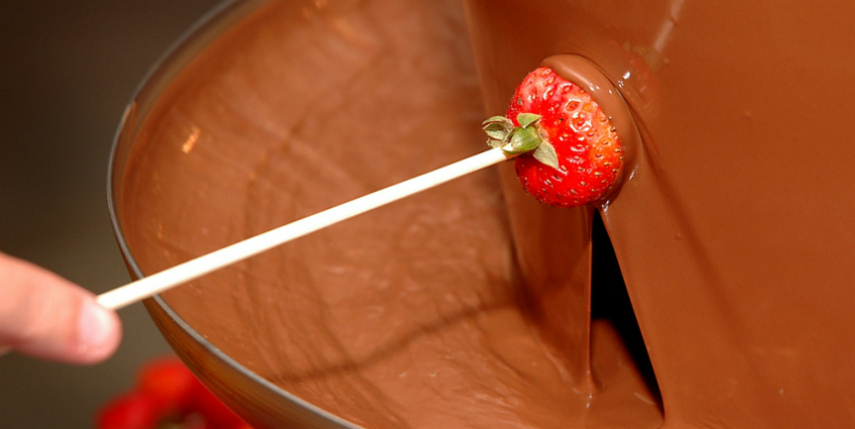 Chocolate Covered Strawberries
South Africa wineries produce a range of wines, but most notably, great white wines. South African Chardonnays have bold fruity aromas which complement the high cacao content of a semi-sweet chocolate coating while highlighting the sweetness from the strawberries.
---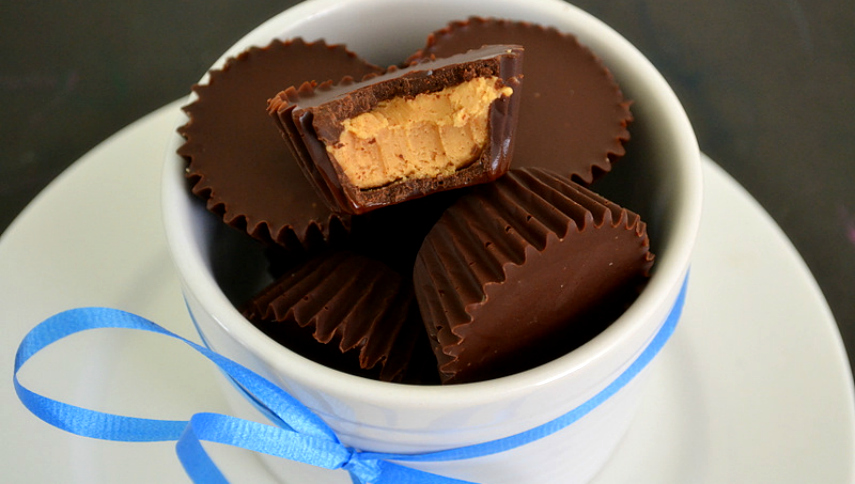 Photo credit: Jamieanne 
Peanut Butter Chocolate Cups
Banyuls from Southern France is a classic pairing for chocolates, but we are mixing it up by pairing it with peanut butter chocolate cups! This fortified wine is viscous, with strong strawberry and spice flavours. If you are a fan of peanut butter and jam sandwiches, you are going to love this match made in heaven.