You might think that the Bordeaux wine region is all about grand châteaux and expensive wines but there is another side to discover; that of the small family-run wine estates. In fact, small family producers represent around 5,440 of the 5,660 châteaux in the Bordeaux wine region.
I call these producers 'SIPs' (Small Independent Producers). They are bands of family winemakers with soil on their shoes, who have to continually multi-task between the vineyard, office, and cellar.
They make authentic wine that reflects the terroir of their family land. Often properties have passed from generation to generation of the same family. And, it is here that the best value for money in Bordeaux can be found for as little as 20€. Often these properties have famous neighbours and just happen to be located on the 'wrong' side of an appellation boundary.
What do you experience when you visit a small Bordeaux wine Château?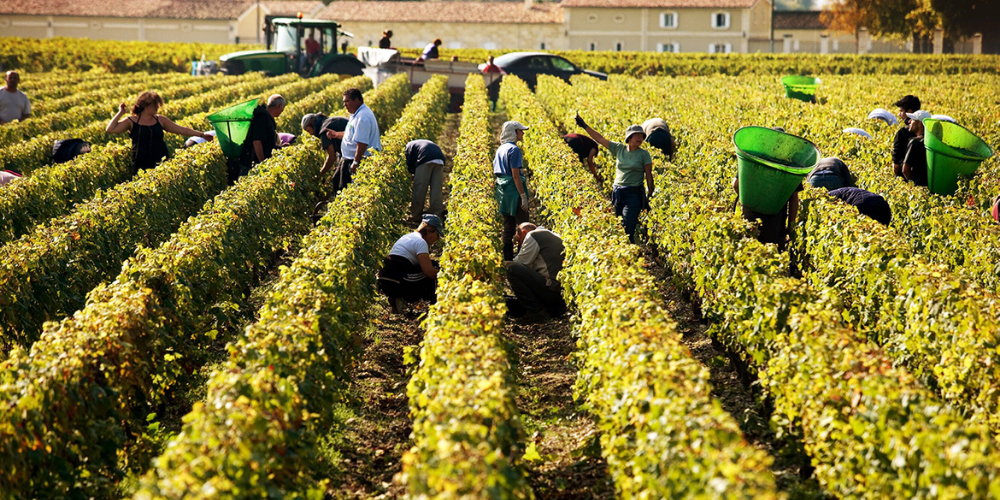 Photo credit: Decanter
The first key difference is that your guide tends to be someone in the family who is directly involved with the growing of the grapes and making of the wine, making it a much more personal experience.
The tour can often be tailored to your needs and include more off-script experiences like being invited to try a special bottle from the family reserves or taste the grapes directly from the vines.
All through the year there are different activities like pruning in the winter, leaf pulling in the summer or picking grapes in the autumn that you can get involved in. Children can be easily accommodated too and some provide grape juice and activities for them.
There is normally a range of wines to taste at different price levels. And, if you want to buy to take home with you, the wines at the smaller châteaux are good value and it is possible to purchase them on-site.
Where can you find these family-run châteaux?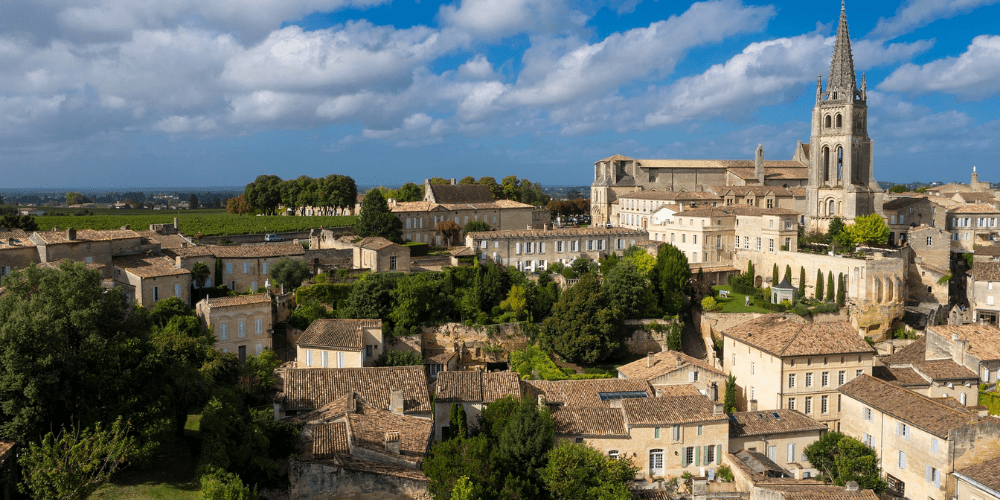 These smaller producers can be found throughout the 65 appellations of Bordeaux, on undulating hills, a sea of vineyards as far as the eye can see.
Not far from Margaux, just off the D2, is the appellation of Listrac where you can stay in a beautiful location at Château Mayne-Lalande overlooking the vineyards and forests and enjoy the calm whilst tasting exceptional wines. Yves Raymond down the road at Château Saransot Dupré will welcome you with a barrel tasting of his Merlot red and old vine Semillon white.
Château Angludet is a pretty family home overlooking a lake and pastures where horses graze. It is a wonderful producer of silky smooth Margaux wine. You will be welcomed enthusiastically by one of the 15 grand-daughters; Daisy, who will drive you through the vineyards in a golf cart where you can see the vines thriving at first-hand whilst listening to fascinating stories of what goes on in a family vineyard.
One of the most beautiful places to visit small producers is Saint-Emilion. The vineyards are located around the hilltop medieval village, where the average size of properties is small (8 hectares instead of 35 hectares which is the region's average).
At Château Coutet you will be guided by the 13th and 14th generation of the David Beaulieu family who run the winery today. All of the family pitch in to ensure that their special heritage is able to continue for future generations. Each year the family reproduce a limited number of bottles of wine 'Cuvée Emeri' made exactly as it was some 250 years ago – a real celebration of their heritage.
Would you like to experience the other side to Bordeaux? Get in touch with our wine travel expert Catherine on catherine@winerist.com or +44 (0) 20 7096 1006, or book online here.