This article was first published on The wine show
Gizzi Erskine
There are vineyards in all but one state in the USA: Washington DC (which isn't technically a state) is the only state in the Union not to grow grapes for winemaking. And yet when most people are asked to name an American wine region they will say California, and more specifically, Napa.
Having already visited Arizona, one of the USA's emerging wine regions, The Wine Show decided that I should meet two of America's best wine makers in the Napa Valley.
David Mahaffey has been making wine for the Miss Olivia Brion vineyard at Heron Lake for more than 30 years. Since its very first vintage, he's been known for making very elegant wines. But who is Olivia Brion and how did her French name come to grace this most American wine? You can read more about her here but her skills were in the making and selling of bicycles in France in the 19th century. But her 'Haut-Brion' wine-making roots and spirit act as an inspiration for the wine and winemakers at Heron Lake.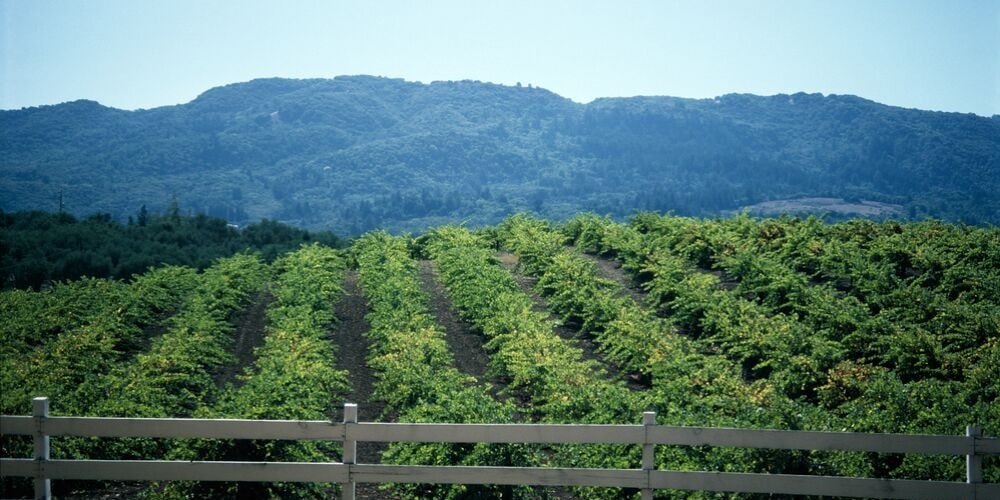 In 1905 Olivia, wearing trousers and sporting short hair, shocked the sporting world by beating a train travelling from Canterbury to Maidstone in Kent on her bicycle. Later in life she caused a scandal by publishing passionate letters from her many lovers, including Warren Harding, Paul Gauguin, Charles Chaplin and Isadora Duncan. She was also part of the suffragette movement and all-round woman of substance. Dare I say it, not unlike me!
I also meets Loren Trefethen from the family-owned-and-run Trefethen Vineyard. Loren's grandparents moved to Napa in the late 1960s. At that time there were only 20 mostly struggling vineyards in what was then considered an agricultural backwater. But by 1979 John Trefethen, Loren's father, had begun producing wines of such great quality that their chardonnay was named the best in the world at the Gault-Millau Wine Olympics in Paris.

My 'date' with Loren and David is aboard the Napa Wine Train which travels along the same route as laid out by Samuel Brannan, an early Californian pioneer who brought tourists including writer Robert Louis-Stevenson to the region from San Francisco. The Napa Wine train has been running since 1989 and features lovingly restored Pullman carriages in which passengers can travel through the valley past some of the most famous vineyards in the world.
As a thank you for sharing their stories about Napa and their wines, I decide to cook some lunch on board the train – another first for me! Chef Kelly Macdonald kindly allows me into the kitchen where I cook a lunch to complement the wine David and Loren have brought. For inspiration, I look back to France however, preparing a beautiful Coq au Vin, (chicken in red wine) using local ingredients and herbs that I feel bring out the subtleties in the wine. Both winemakers are very happy with their lunch; I'd like to think I did The Wine Show and the UK very proud indeed.