Here's  a short history of the Malbec grape in Argentina, which shows how Malbec production keeps changing and evolving in Mendoza and beyond.
If we were playing a word association game and someone said Argentina – Tango and Malbec would probably be at the top of many peoples list. Malbec has now become synonymous in Argentina but few people know that it is not always so, in fact Malbec came dangerously close to disappearing all together.
Argentina is the 5th biggest producer of wine in the world and has a very long winemaking heritage dating back to the 1600's, not that the wine made then was anything like what is drunk today!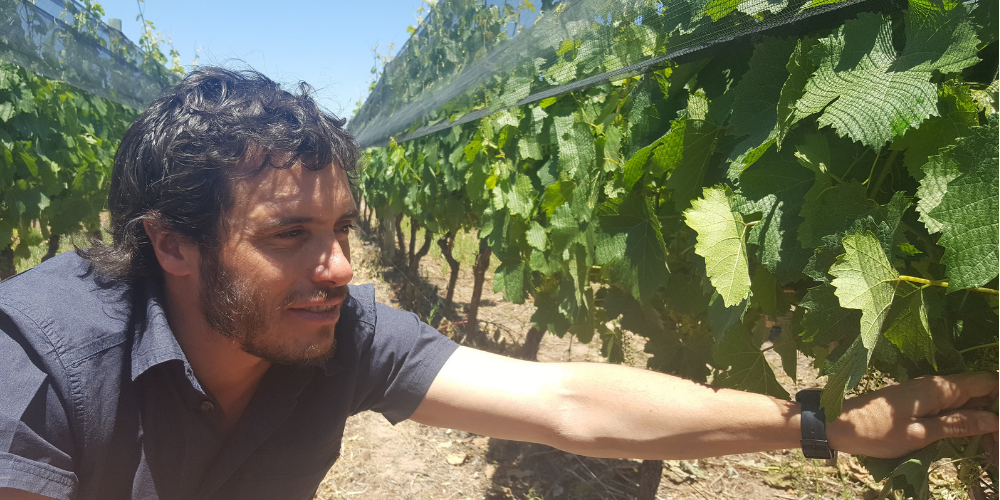 Sebastian Zuccardi in his Malbec vineyards in Mendoza
The birth of Malbec in Argentina
The birth of Malbec in Argentina began when Domingo Faustino Sarmiento, governor of Mendoza, hired the French agronomist Miguel Pouget to bring grapevine cuttings from France to Argentina in the late 1800's. Of the vines that Pouget brought were the very first Malbec vines to be planted in the country. Malbec quickly grew in popularity by grape growers because of the way it adapted to the terroir of Mendoza and its positive qualities: resistance to disease, its dark colour and sweet tannins.
Between 1885 and 1920 Malbec quickly spread to other wine regions such as Patagonia and Salta, thanks in part to the railway system then and became the most planted red grape in Argentina. It was mostly known as 'la uva francesa', (the French grape). All seemed to be going well for Malbec. Disaster struck when the demand for cheap wine during the 60's winegrowers were encouraged to pull out plantings of Malbec to make way for the jug wine producing varieties of 'Criolla Grande' and 'Cereza'. These grape varieties produced high yields but low quality.
Although in the 1970's some people quietly started making 100% Malbec, Malbec planting started going down. In 1966 there were 57,000 acres of the grape. Looking back now it seems such a shame that beautiful old Malbec vines were uprooted and destroyed. Still, uneconomically low prices for Malbec grapes in the 1970's and 1980's encouraged a reduction in this area to 9,000 ha, just as- the potential of the variety was becoming apparent.
Wineries were used to keeping Argentina's Italian descendants happy with plenty of good, cheap wine which they drank for lunch and dinner, almost every day. All this changed when the wine consumption in Argentina decreased dramatically due to the rise in soft drink and beer; wine's nemesis.
This rapid change in Argentina drinking culture forced wineries to change their game and export their wines in order to keep the industry going. Argentina would have to adapt in order to sell it abroad – the wine Argentines drank was very different to the wine most international consumers bought from the US and Australia in the late 80's, for example. An influx of wine consultants and interest at home in the 90's slowly brought Argentina up to date.
Many consultants as well as Argentine winemakers have contributed towards the improvement of the varietal Malbec and winemaking growing in general.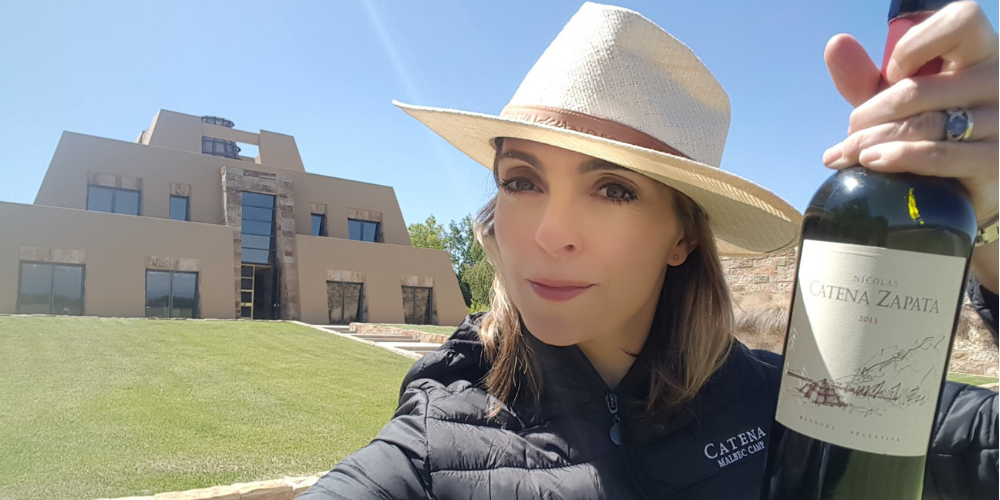 High quality, high altitude Malbec
Legend has it that Roberto Cipresso, a well-known winemaker from Italy, hired by a group of family friend's from Argentina was sent to look at several vineyards to buy for a new project. After scouting several sites in the Uco Valley and Lujan de Cuyo Roberto came across an 80 year old abandoned Malbec vineyard about to be bulldozed the next day to make way for new plants. After tasting a berry he could not believe his luck and quickly phoned his manager friends to give him the money straight away so he could buy this vineyard for the project. Roberto wanted to commit to the sale there and then. They decided to trust this Italian winemaker and when they finally saw the vineyards quietly worried their life savings had gone done the drain. Fifteen years later, that vineyard now makes arguably some of the most famous Malbecs in Argentina for producer Achaval Ferrer.
People now appreciate the value of this almost forgotten grape both for its wine quality and marketability as Argentina's grape and treat it with respect. Vineyard managers no longer overwatered the vines in order to get as many bunches as possible but restricted irrigation in order resulting concentrated grapes, packed with flavor.
Another wine pioneer is Nicolas Catena Zapata, a third generation winery owner who began an independent study of Malbec and the Terroir of Mendoza, leading the way to high altitude grape growing in the Uco Valley.
How things have changed since 1995. Malbec now is the most widely planted grape in Argentina and exports have grown dramatically as people around the world enjoy the easy drinking red varietal!
See more about the other grapes of Argentina here and here! And if you want to go there, check out our travel guide to Mendoza!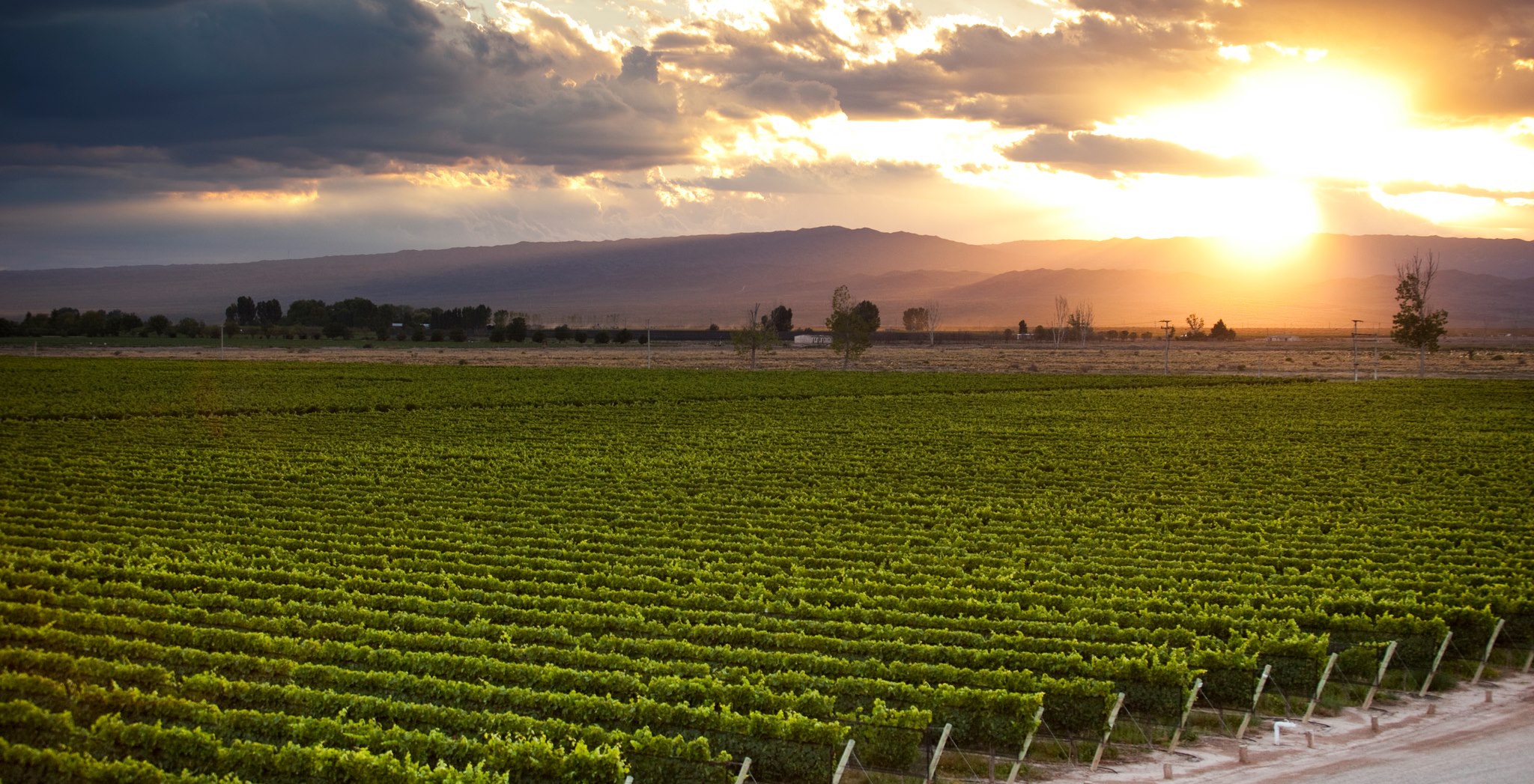 Malbec vineyards in Mendoza