Over the years Champagne has cemented itself as the go-to drink for momentous occasions. Every great celebration is made all the more special with the inclusion of France's premiere sparkling wine.
Champagne houses in Reims, Epernay and beyond have helped to shape the history of Champagne and boosted the bubbly to worldwide stardom since its beginnings in the 1700s.
Champagne is arguably the world's most famous drink, so it's time to discover the history of Champagne as well as its different types and styles with our Champagne infographic.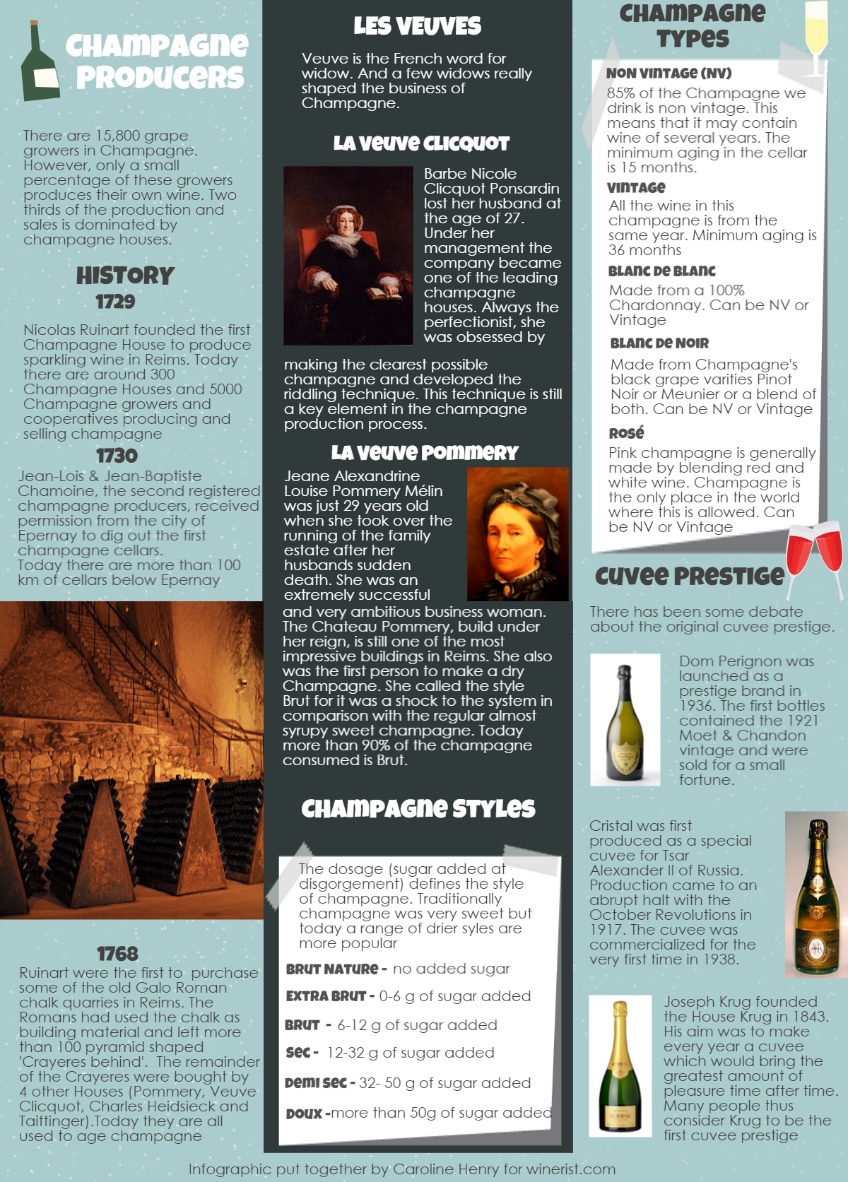 Discover more about the Champagne region and its history with a wine tour to the area.
This infographic was created by Caroline Henry, a wine writer and educator. Follow her blog, Missinwine, about her Champagne adventures.