We've put the eto wine preserver and decanter to the test and can safely say, it really is the bees knees when it comes to the best way to store wine, preserve it and keep it fresh after opening a bottle for up to 2 weeks! And, not only that, you can do it in style, with the beautiful design of the eto wine preserver and decanter.
So why do you need the eto wine preserver and decanter? It's the age-old conundrum, you really want to open that bottle of wine, but you really don't want to waste it, so just how do you keep the wine fresh? Whether it's an extra special bottle but you only want one glass, or it's the evening before you go away on holiday for the weekend; you're faced with going without, or accepting that the rest of the bottle will go to waste.
So what's the answer? The eto wine preserver and decanter. Let's tell you about it.
eto is a wine preserver and decanter in one. When you open a bottle of wine oxygen mixes with air and starts oxidation. Too much oxidation ruins any wine. Hidden inside eto's elegant design is a unique award-winning wine preservation system that expertly seals out oxygen in the air to preserve the wine's full flavour, giving you the freedom to enjoy wine whenever you choose. When open, eto's long funnel gently oxygenates the wine to release its flavours as you decant, and the sharp lip ensures drip-free pouring.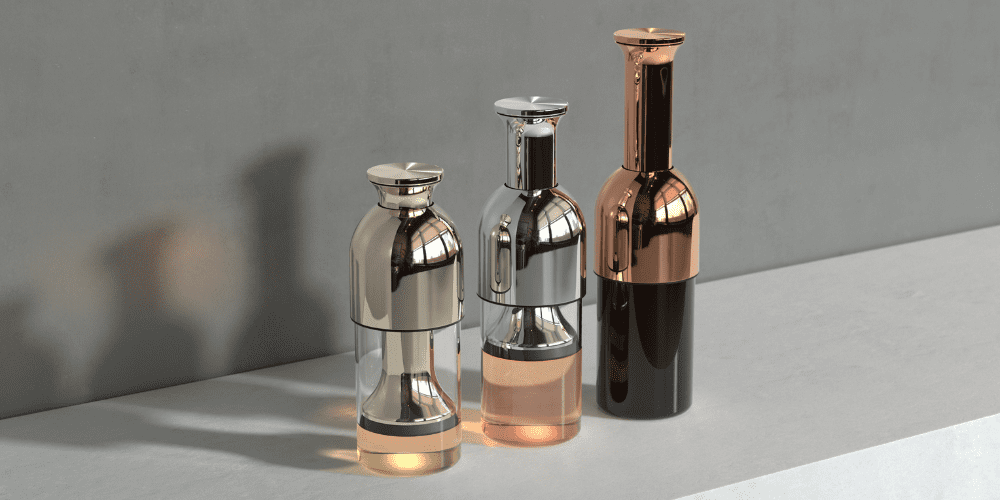 eto's ability to prevent wine oxidation has been proven by independent tests carried out at Bangor University. eto underwent rigorous testing and re-testing over a 12 month period with a variety of red and white wines. The results were indisputable – eto far out-performed competitor products in every tightly-monitored test at keeping wine fresh after opening.
While science proved eto prevented oxidation, blind taste tests with wine experts showed that eto protected the quality of the wine too. 'Master of Wine' Richard Hemming – and writer at JancisRobinson.com – took part in two separate blind taste tests, comparing freshly opened wine with its eto 7 day preserved equivalent.
"On the seventh day … for me, the results were unanimous: there was no perceptible difference between a freshly opened bottle and the eto-stored sample"
Wine Director at Honest Grapes, Tom Harrow, agreed "A wine which had been opened and decanted (into eto) seven days beforehand tasted every bit as fresh as a wine which had come from a recently opened bottle. But it also had the added benefits of decanting, in that the wine was breathing … it was opening up … it tasted absolutely delicious."
The eto wine preserver and decanter comes in 7 beautiful finishes and is available to buy globally, online at etowine.com. Each eto comes in it's own iconic gift packaging along with a breathable eto pouch which stores your eto accessories when not in use and it's the perfect cloth to shine your eto & keep it smudge free.
So, drum roll please… introducing the range of eto wine preservers and decanters!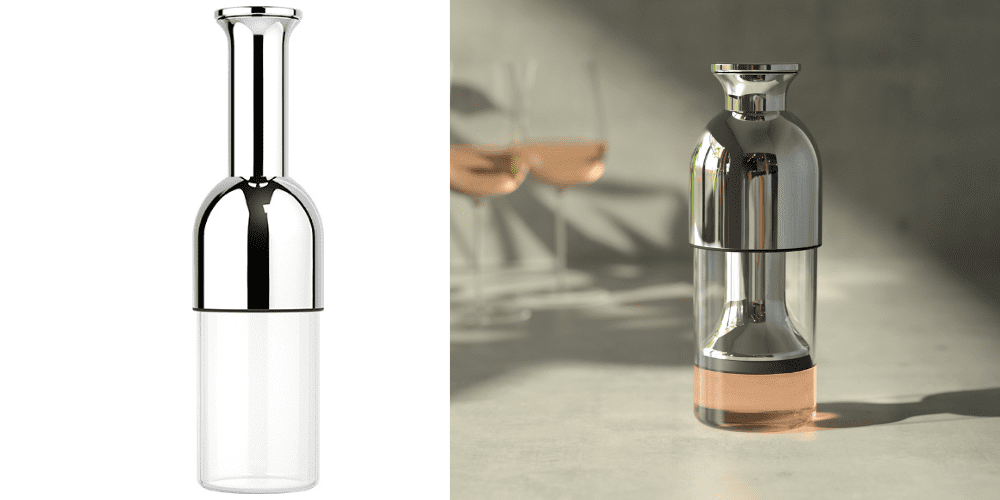 ---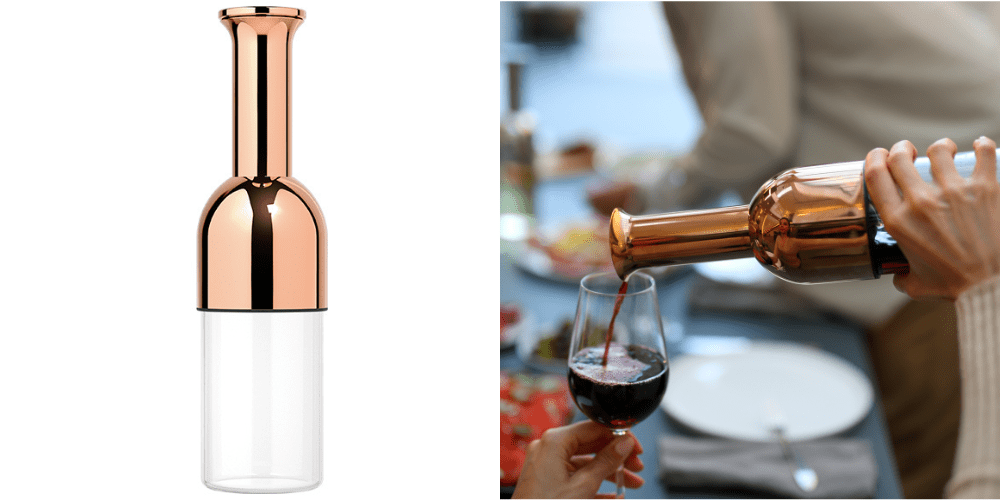 ---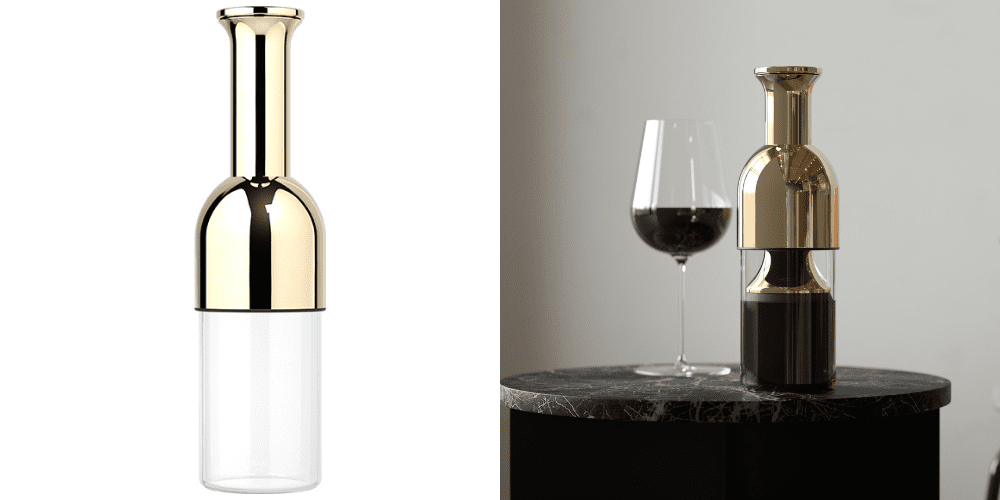 ---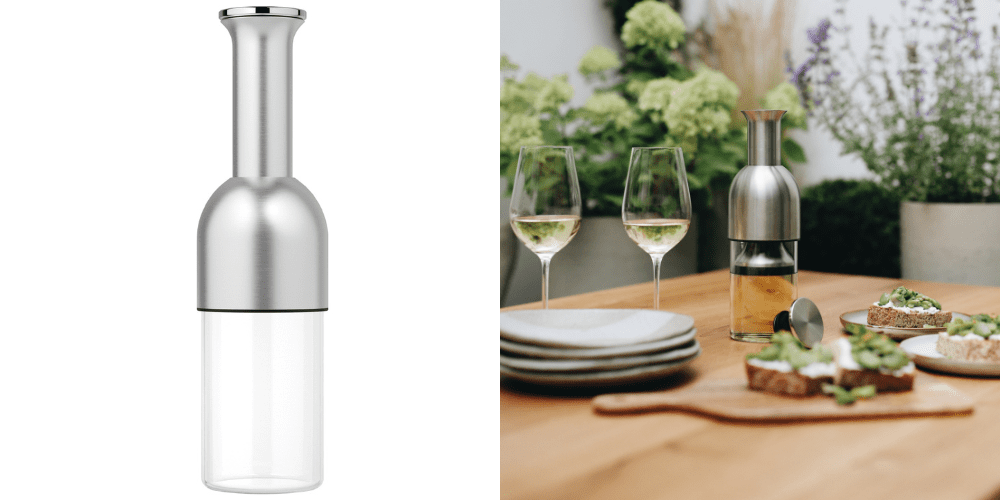 ---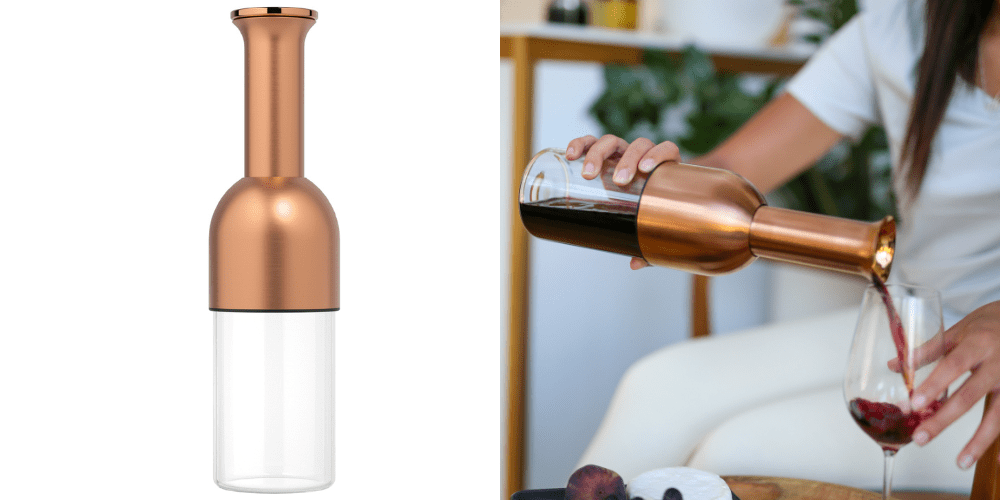 ---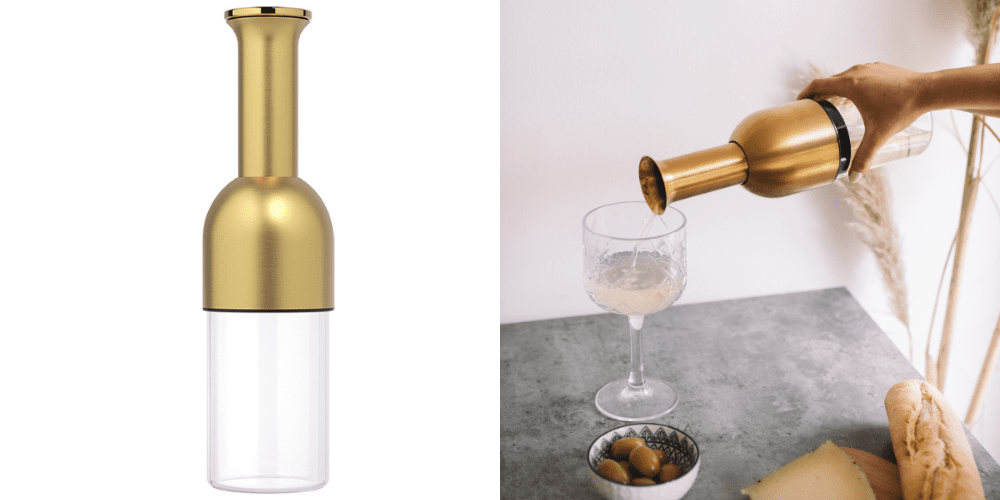 ---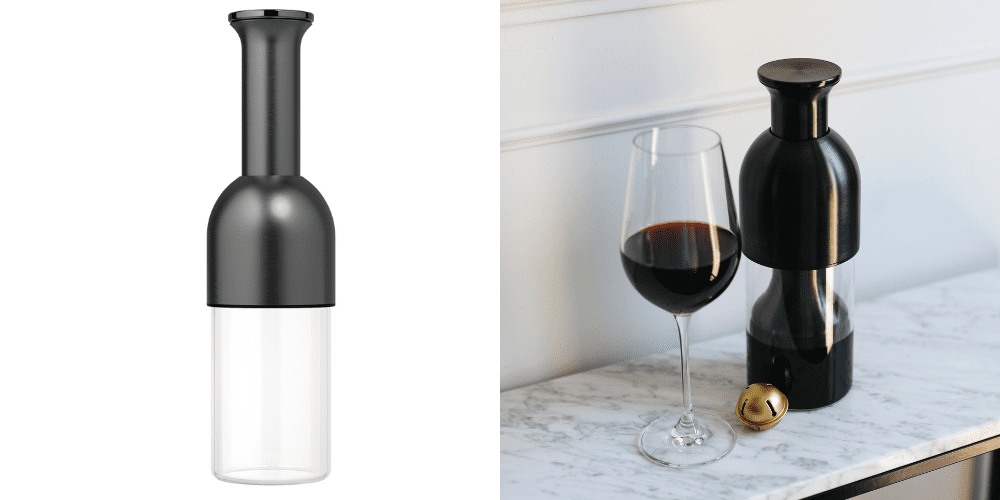 ---
FAQs
Why do I need an eto wine preserver and decanter?
When you open a bottle of wine oxygen mixes with air and starts oxidation. Too much oxidation ruins any wine. There are many ways in which you can help to keep your bottle of wine fresh after opening like putting the cork (or screw cap) firmly back in place, keeping it out of the sun and storing it in an upright position. However, the impact on the wine will be minimal and may help extends it's shelf life by a day or so. To keep your wine fresh after opening and to preserve the quality of the wine, the eto wine preserver and decanter is the best bet.
Can wine last in a bottle for 2 weeks?
On its own, sadly not. After a few days the quality of the wine will have deteriorated. With the eto wine preserver and decanter independent reviews show it does keep your wine fresh.
What wine accessories make your wine last longer?
There are a few wine accessories out there that can make your wine last a little longer. However, we would strongly argue that none of them are as beautiful and elegant, and functional as the eto wine decanter and preserver.
Can you preserve wine?
Yes, it's possible but you'll need a little help if you want to preserve it once opened.
And it's important to remember that every wine is different, so the exact length of time depends on the wine's age, style, grape variety, the wine-making method, how vigorously you decant etc…
Is eto available in my country?
eto is available to buy online at etowine.com with shipping available globally.

Read more about the eto wine preserver and decanter with our article 'Giving the gift of sustainability'>