Discover the South African Winelands
In our latest newsletter that was sent out, we entered into the world of wine in South Africa and listed 5 reasons why you should start planning your winter escape. If the mention of wine safaris, ice cream & wine pairings as well as sunset sailing piques your interest then read on for more inspiration to start planning that once in a lifetime holiday.
We at Winerist, will be there to take away the hassles of dealing with the day to day planning of a trip – so sit back, find inspiration below and tell us which adventures you would like us to include in your winter escape to South Africa!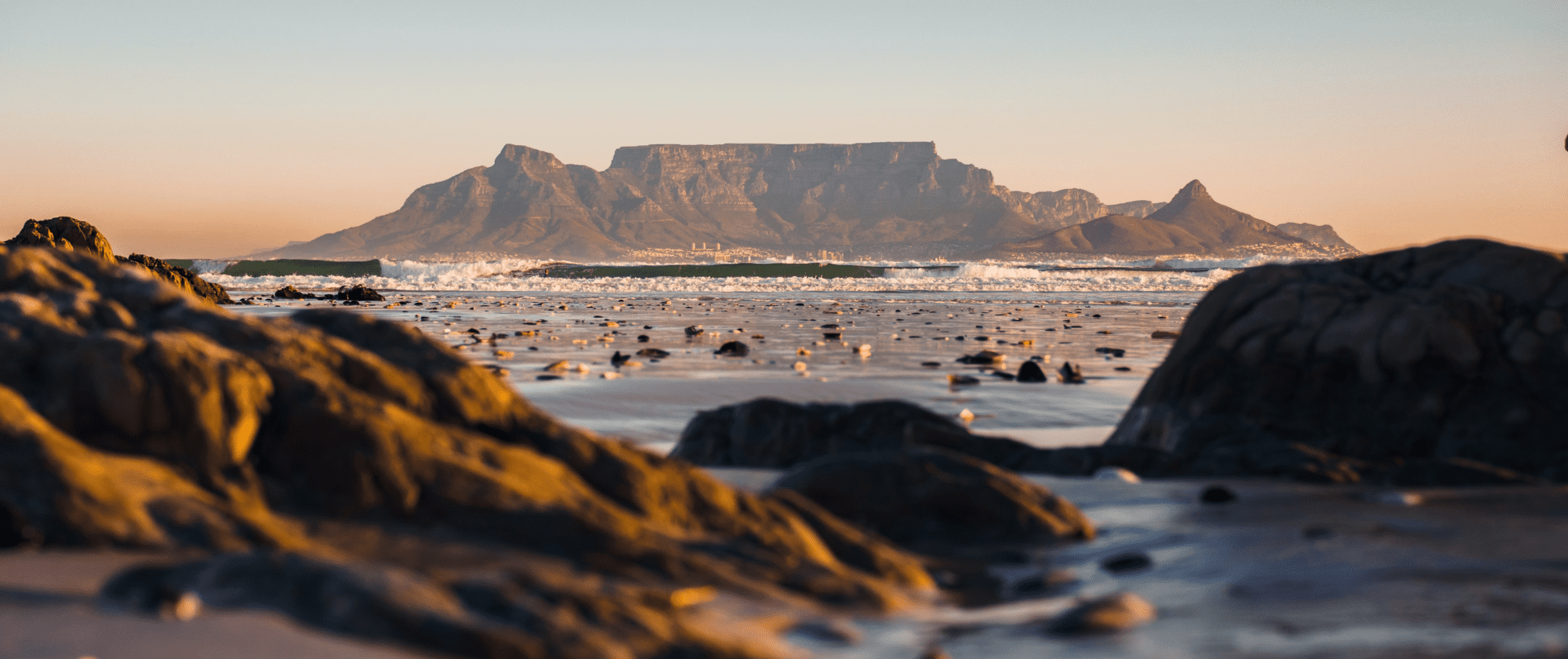 Flying into Cape Town, you'll be greeted by the iconic Table Mountain before your wheels even touch down. The warmth of local hospitality is felt right from the onset, with the Winelands nestled in the picturesque landscapes of South Africa. The vineyards beckon wine enthusiasts from around the globe with the dramatic mountains, oil-painting sunsets, and rich winemaking heritage enveloping the region. With a history dating back centuries, this charming region boasts an exquisite Wine Route that offers a sensory adventure like no other. With over 600 wineries, it is the ideal destination to facilitate your escape from winter and into a haven of vineyards and wine. If you're seeking a wine destination that combines breathtaking scenery, exceptional wines, warm hospitality, and a touch of history, here are:
FIVE COMPELLING REASONS WHY SOUTH AFRICA
SHOULD BE AT THE TOP OF YOUR TRAVEL LIST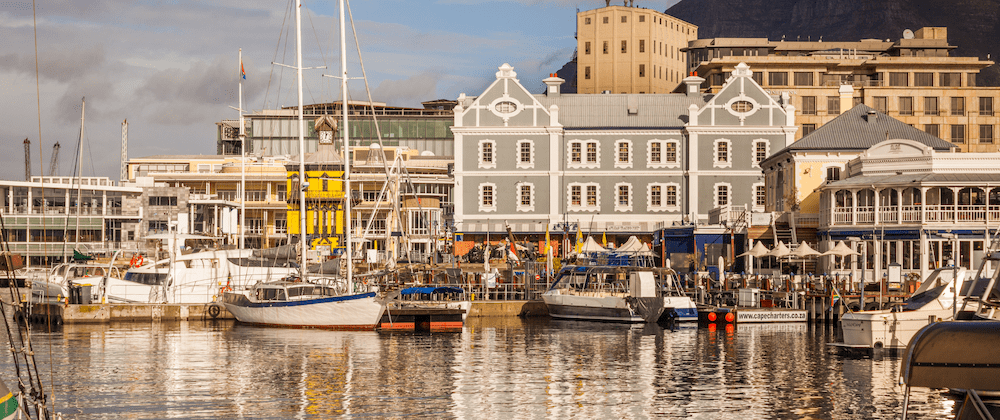 1 – CAPTIVATING LANDSCAPES
Step into a world of unparalleled beauty as you immerse yourself in the awe-inspiring landscapes of the South African Winelands. Picture-perfect vineyards stretching as far as the eye can see, are framed by the majestic Table Mountain creating a postcard-worthy scene. Winding your way around the small mountain ranges of Twelve Apostles, along Chapman's Peak (with views to rival paintings), find yourself at the harbour where the best fish and chips restaurant is bustling with the loyal, local following it has culminated in the last 70 years – perched on the rocks next to the sultry seals waiting for fishermen to dock.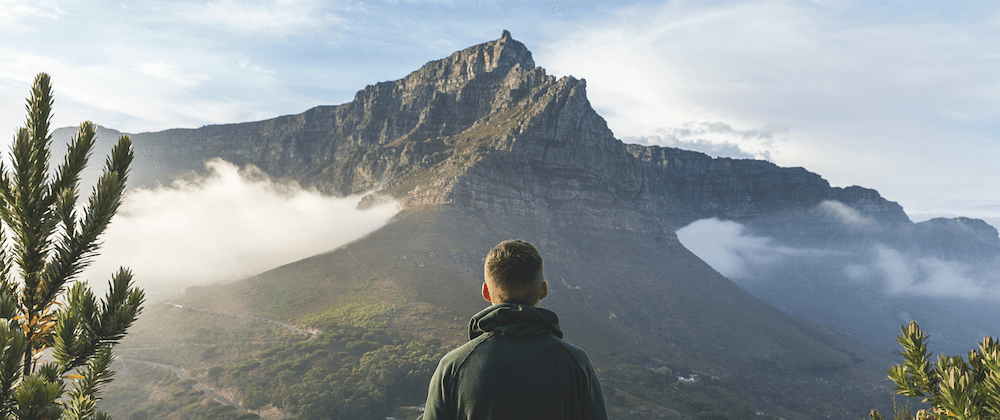 You'll wander through the scenic countryside of Stellenbosch where charming Cape Dutch architecture, with the whitewashed buildings and grassy thatched roofs, dot the unending views of vineyards. Enjoy the scenes as you embark on a coastal drive to explore historic little fishing towns full of charm and framed by majestic mountains that turn the lightest shade of pink when the sun begins to set – just like the salmon-tinted copper colour in your glass filled with a Blanc de Noir Methode Cap Classique from Franschhoek.
Hike to the very top, above the clouds at sunset and witness vibrant hues painting the waterfront as sailboats gently bob along the Atlantic creating a mesmerising ambiance that can only be enhanced as you pour your golden coloured Chenin Blanc into your glass. Be sure to capture these unforgettable moments amidst the breath-taking landscapes that surround you, allowing the beauty of the Winelands to leave an indelible mark on your soul and the wines an impression on your palate.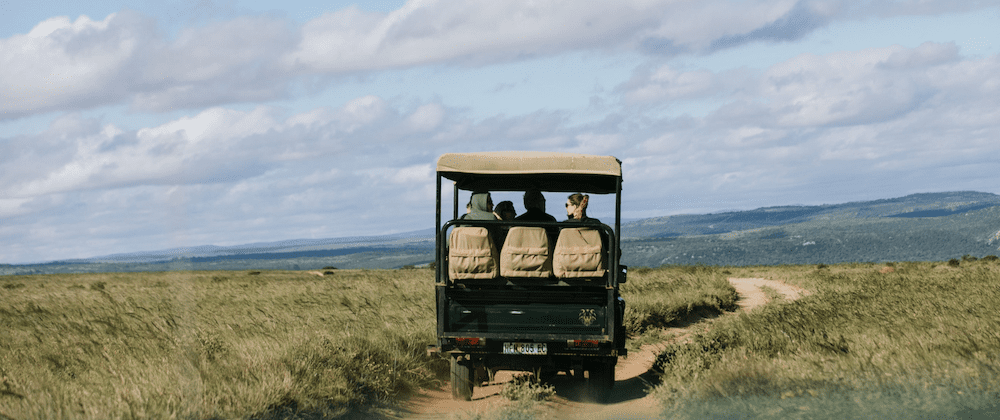 2 – EXCEPTIONAL WINE EXPERIENCES
Something that South Africa has managed to exceed all expectations on is the ability to turn wine into an experience. In the Winelands, there is so much more to captivate you that you'll find yourself forgetting almost any other wine destination you've ever travelled to. The standardised tasting of 'pour into your glass' won't cut it here for local wine tourism and South Africa is ready to make an impression that lasts.
The wineries will have you climb up into a safari vehicle, take you off-road and up mountains on dirt roads and treat you with a hearty glass of their first-class wines at the top. Become a winemaker for the day using Pinotage as a base for your blend and finally sealing your creation with the cork in your very own bottle. It's not just your palate that is treated by South African wine, soak in the luxurious spa treatments offered with crushed Cabernet Sauvignon grapes, Pinotage aromatherapy and oils or jump right into a Wine Bath, where you can immerse yourself in a silky, luxurious tub infused with the estate's own wine to rehydrate after all those tastings!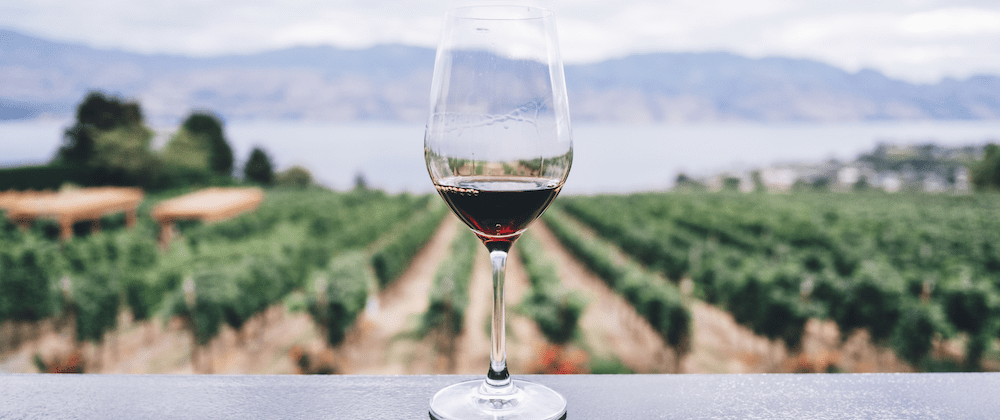 'Clickety clack' along the tram lines with the summer wind ruffling your hair as you stroll into one wine estate after the other situated on the historical lines dating back to 1904. Indulge your palate as you savour a wide variety of wines, from the crisp and refreshing Chenin Blanc to the bold and distinctive Pinotage – South African wines delight whether you're a wine connoisseur, an enthusiast or simply curious to learn more and seeking new horizons.
At Winerist, we'll plan to take you through the South African Winelands where you can taste all the way through the terroir, experience a horse ride through the rows of grapevines while learning about the winemaking process or even pick up a golf club, take aim and chip onto the green between sips on your glass of wine. We'll have you sailing at sunset and watching ducks run past you on their way to work in the vineyards – every wine experience South Africa has to offer is one to see for yourself and we can't wait to plan it for you.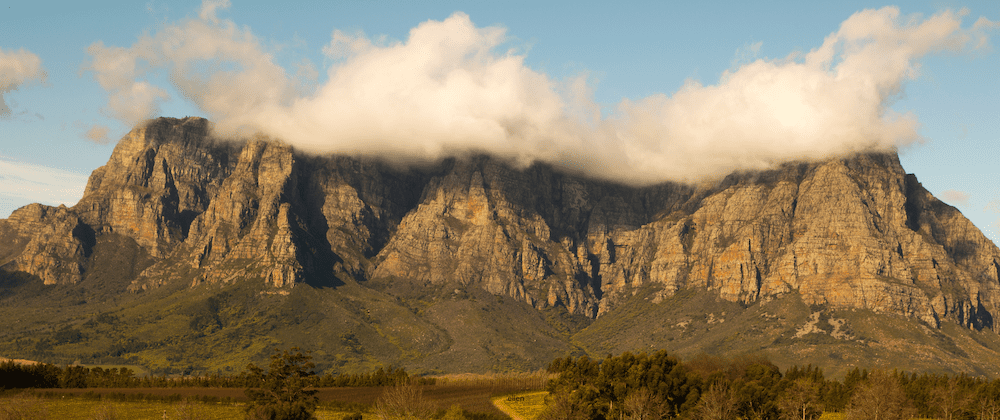 3 – CULINARY DELIGHTS
The Winelands of South Africa are not just about wine; it's a gastronomic paradise waiting to be explored. Experience a fusion of flavours as you pair world-class wines with mouth-watering cuisine. With award-winning restaurants listed in the World's 50 Best Restaurants, farm-to-table experiences with soulful cuisine and a tiny, little hole in the wall establishment in a 140 year old fishing village being named Best Restaurant in the World.
Many of the wine estates boast exceptional restaurants, where talented chefs artfully combine locally sourced ingredients with international flavours to create culinary masterpieces. Experience the local culture paired with tantalising wines as you eat your way through the heritage of South Africa – wineries are always innovating to provide to you, as their guest, the most exciting marriage between their food and wine.
It's a whole different world when you decide to step into the pairings offered by South African wineries.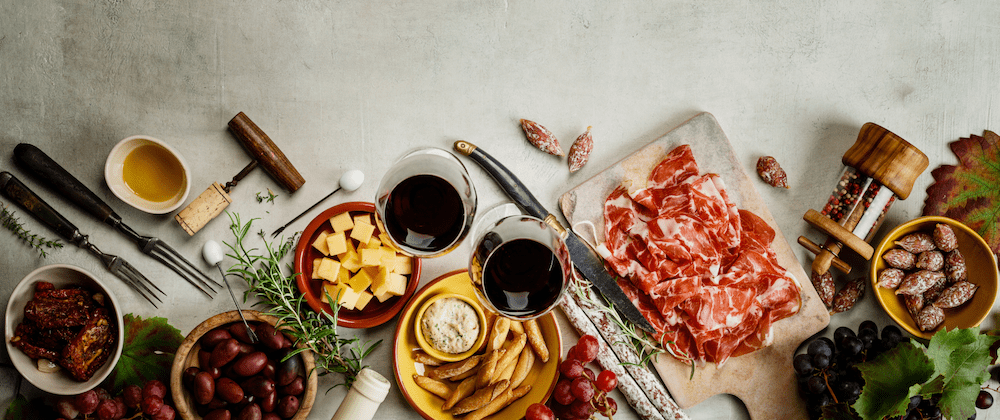 There's biltong to pair with wine, fynbos cupcakes, Cape Malay curry and even local plants – if you're not sure what some of these are simply ask us when we're planning your winter escape to South Africa and we'll find you the best culinary experience enveloped by wine. From cheesecake to candyfloss, cupcakes to braaibroodjies (think local grilled cheese) South African wines effortlessly enhance a diverse array of dishes. Whether you're craving salt, music, marshmallows, donuts there's a pairing for you here in sunny South Africa.
If we're looking at a more traditional but no less exciting approach – we have oysters, ice cream, cheesecake, prawns, cheese, olives oils and all kinds of pairings to experience something new every day on your winter escape to South Africa.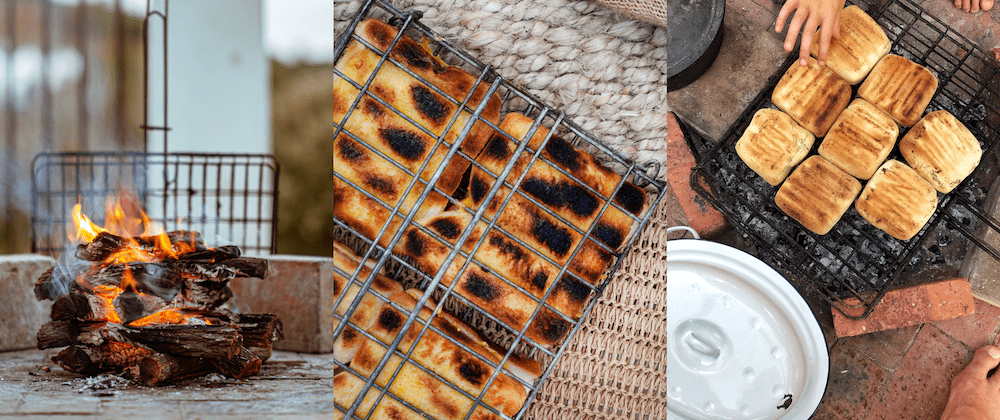 4 – RICH HERITAGE AND CULTURE
Uncover the fascinating history and cultural heritage that permeates the veins of South Africa. Beyond its natural beauty, South Africa's Winelands are steeped in a rich heritage and vibrant culture which you'll see for yourself when you engage with friendly locals as they share their stories and traditions. Dive into the history of winemaking in South Africa, discovering the tales of generations that have shaped the industry. Absorb the energised local culture by experiencing hands-on cooking classes in the homes of the locals, where you can learn to prepare traditional South African dishes such as bobotie – a South African casserole with curried ground beef at the bottom and a thin layer of egg custard on top with Malaysian roots.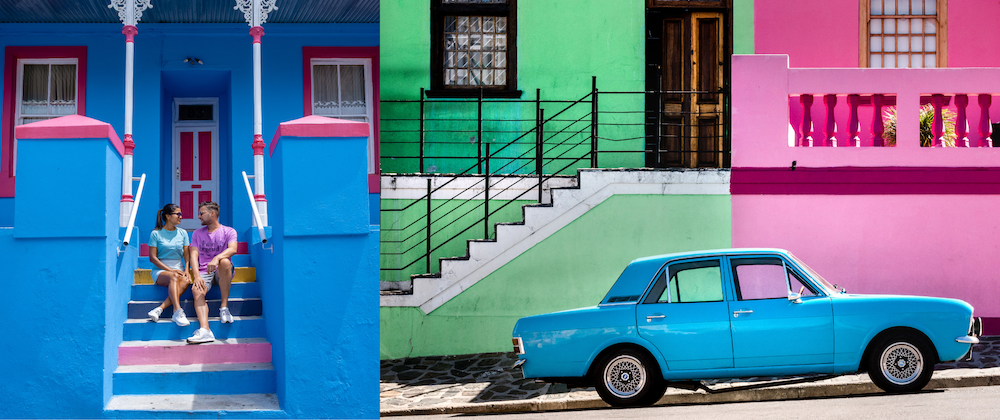 The only thing South African cooking classes won't teach you to make is biltong – it is a South African culinary treasure that is best enjoyed with friends that have become family and copious amounts of wine, surrounded by hearty laughter. Biltong is a South African classic. It is mostly beef meat (or Springbok, Kudu or Ostrich) that has been flavoured with vinegar and spices and left to air dry and then sliced delicately to make the ultimate snack and a rich pairing to local wines. So if a rich culinary heritage and culture is something you're after on your next (wine)cation then look no further than the shores of South Africa.
We'll take you on a trip to visit historic landmarks such as Robben Island, where the country's history begins to unfold, offering a window into the captivating past. Many wine estates have centuries-old manor houses that have been transformed into elegant tasting rooms, providing a glimpse into the region's colonial heritage. We'll also make sure there is time to take a moment to explore the historic town centre of Stellenbosch itself, with its oak-lined streets, quaint shops, and intriguing museums that narrate the stories of those before.
If you're escaping winter – you might even find yourself celebrating alongside the South African wine industry on their birthday, February 2nd, adding an extra touch of joy to your journey.
Did you know South Africa is the only country in the world to have a written record for the day that wine was first made.
The Dutch Governor of the Cape, Jan van Riebeeck entered into his diary on 2nd February 1659
"[Today] … wine was made for the first time from Cape grapes"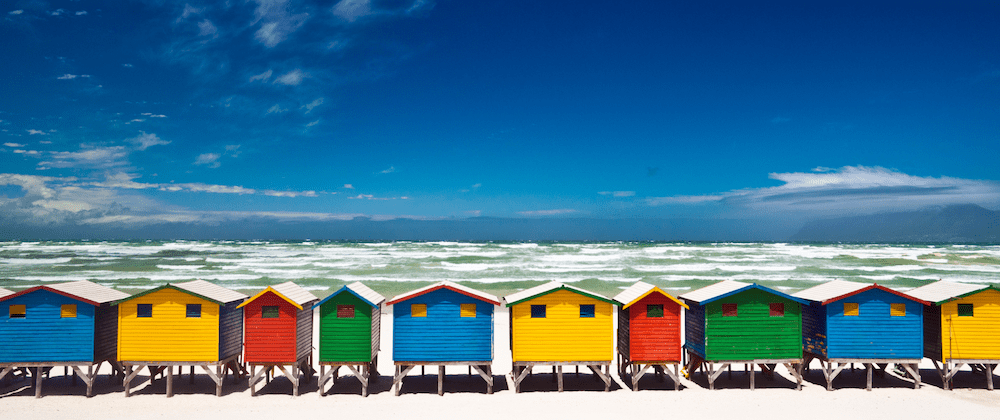 5 – UNFORGETTABLE EXPERIENCES
Beyond the wines, the Cape offer a myriad of memorable experiences – South Africa is a destination that captures the hearts of adventurers and wanderers alike. From thrilling wildlife encounters such as great white shark diving to captivating natural wonders and cultural immersions, the country is full of bucket list experiences that will leave you with a deeper appreciation for the wonders of this diverse country.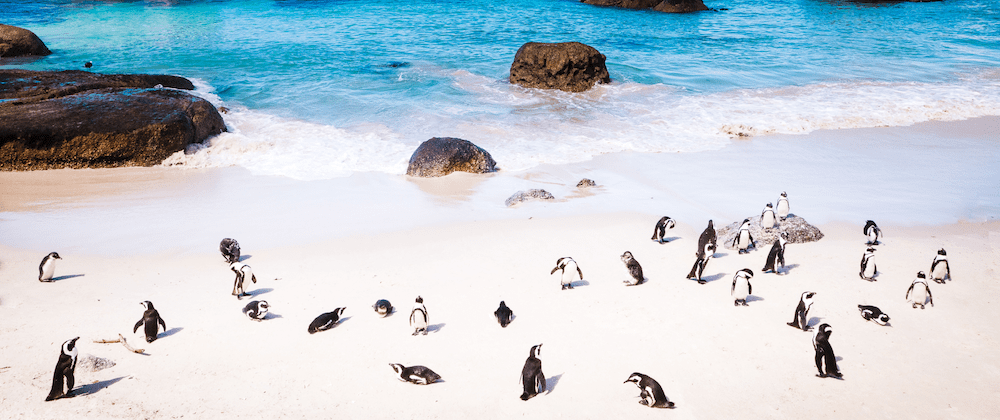 Let us help you plan the perfect getaway to South Africa and include your dreams of experiencing a safari, gawking at a tower of giraffe or a cackle of hyenas – this vast wilderness invites you to witness the wonders of the animal kingdom up close. Spend your day marvelling at the African penguins on their own private beach in the Western parts of South Africa after your mid-morning wine tasting. From the dramatic cliffs of Tsitsikamma National Park to the tranquil shores of Knysna Lagoon, this land offers a treasure trove of natural wonders. Explore charming towns, go whale watching, hike through ancient forests, or indulge in adrenaline-pumping activities like bungee jumping – each stop along is an adventure in itself that we can't wait to plan for you. From wine festivals to art exhibitions, there's always something exciting happening in the Winelands of South Africa.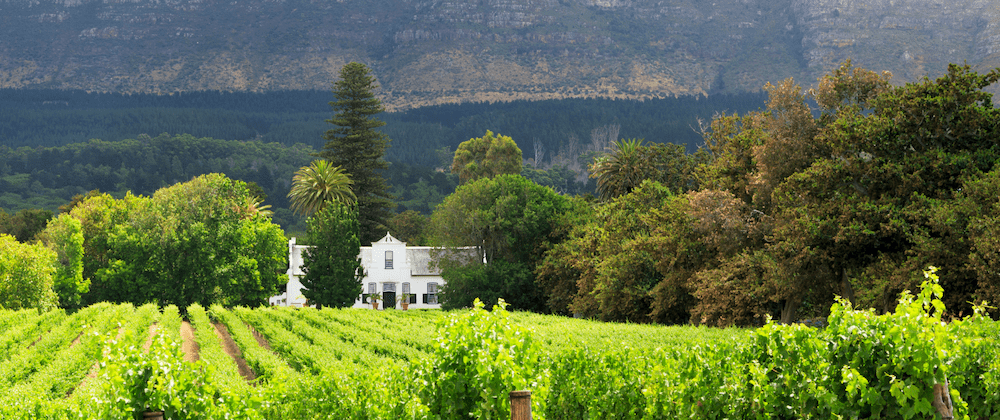 South Africa's allure lies in its captivating landscapes, exceptional wine experiences, culinary delights, rich heritage, and unforgettable adventures. Whether you seek natural beauty, cultural immersion, or gastronomic delights, this diverse country has it all. Embrace the wonders of South Africa and create memories that will last a lifetime.
Enquire with us at Winerist today to start planning your trip to the Winelands of South Africa. Let us take care of the details, so you can focus on the beauty and magic of this extraordinary destination.