We recently came across this wonderful banner saying: 'As long as we have wine, the holidays will be fine.' Christmas is a fantastic and fun holiday, but for many of us, spending time with the family is always a combination of fun, stress, cheer, tension and much more!
As much as you love your extended families and the sparkly holiday traditions, you know that if everybody is going to be sitting around the same dinning room table, you're all going to need a lot of patience and a little good wine to help the show run smoothly. This year take a proactive step to ensure that the big get together comes and goes with cheer and harmony.
Bring the wine. Wine is the holiday gift that gives back. Follow this guide around your holiday table to pick out the best wines to give each of your visiting relatives this season, and then sit back and get ready to enjoy the relaxed and pleasant moods to come. Winerist presents: The Holiday Wine Gift Giving Guide For All Your Winter Guests, For Happier Holidays.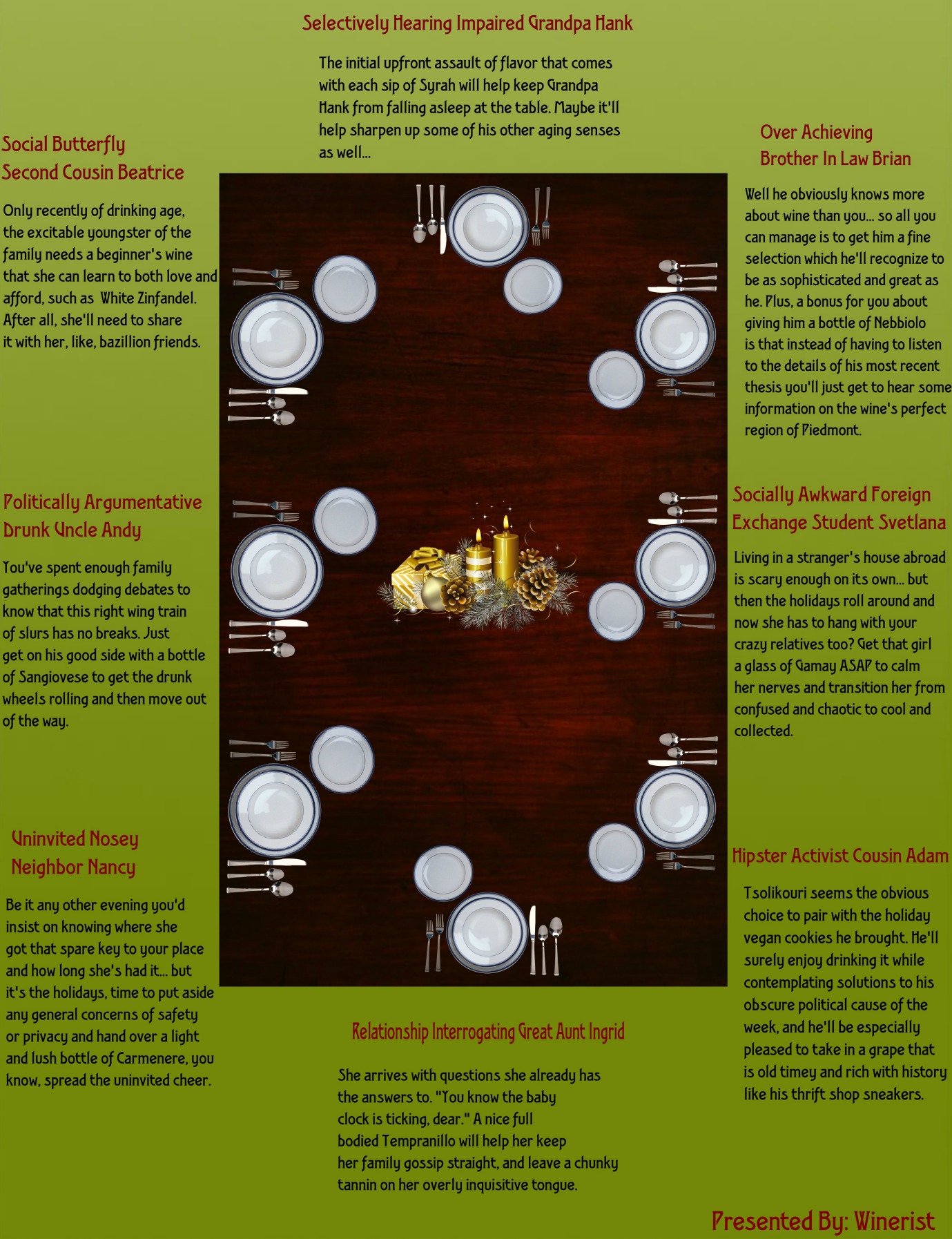 Title photo: flickr/Neal Whitehouse Piper